LA25
Nothing says Labor Day like an old-fashioned lemonade party. Founded by then-10-year-old Katie Murray in 1994, the Lemon-Aid Project is back after a 19-year hiatus — just in time for its 25th anniversary.
Over Labor Day weekend, volunteers will set up lemonade stands throughout Tulsa. Just as it was back in 1994, their collective goal is to have 100 stands and raise $5,000 for the Tulsa Day Center for the Homeless.
From 11 a.m.-4 p.m. on Sept. 2, a silver anniversary LA25 celebration at Guthrie Green will offer activities such as contests, multiple lemonade stands, food trucks and hometown bands.
"Now that we've brought the event back, I'm excited to see what comes out of it," Murray says. "It's a nice way to give back to the community beyond just drinking lemonade and enjoying each other's company."
From 1994-2000, Murray organized community volunteers to sell lemonade over Labor Day weekend as a city-wide fundraiser raising $350,000 over seven years for the Tulsa Day Center for the Homeless. This month, she's at it again with an initiative called LA25.
Murray, a 2001 graduate of Booker T. Washington High School, now resides in the San Francisco Bay area and owns ROAM Communications, a public relations firm. But LA25 proves her heart is still in Tulsa.
In addition to planning a Sept. 2 celebration at Guthrie Green, Murray gathered lemon and lemonade-inspired recipe submissions. Then she created a cookbook with 25 food recipes and some bonus drink recipes in honor of the 25th anniversary of Lemon-Aid.
Cookbooks are available for a suggested $15 donation at the LA25 celebration or thelemonaidproject.org/cookbook. All proceeds benefit the Day Center.
Guthrie Green, 111 E. Reconciliation Way
thelemonaidproject.org | Free to attend; donate at thelemonaidproject.org/donate.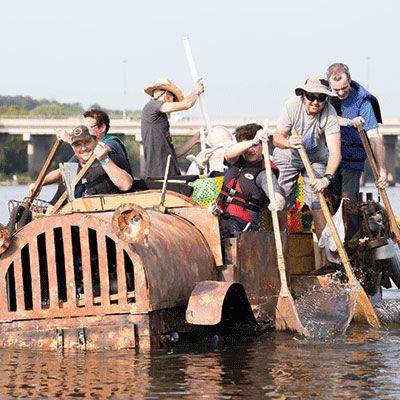 Great Raft Race
Celebrating the fifth year of its revival, the Great Raft Race pits rentals against homemade creations in a ride along Tulsa's Arkansas River.
The event will open at 7 a.m., Sept. 2, at Sand Springs River City Park. Raft launches will begin at 8 a.m. and launch every 30 minutes. Following that, the free Finish Line Festival will set up along the water at the River West Festival Park from 10 a.m.-6 p.m.
While spectators and participants alike wait for their rafts to reach the finish line, they'll be treated to live local music, food trucks, an inflatable kids' zone, yard games and retail vendors. Flood relief donations also will be accepted upon registration.
"We hope this is our biggest and best year yet," says event director Seth Erkenbeck. "Given the weather throughout April and May, that area has been the source of a lot of negativity, so it'll be nice for people to go out and enjoy it."
River West Festival Park, 2100 S. Jackson Ave.
tulsaraftrace.com | Free to watch race and attend Finish Line Festival.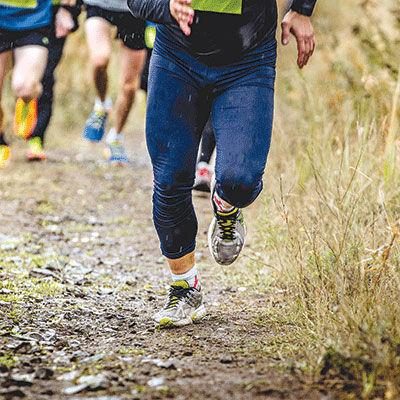 Escape From Turkey Mountain
For over a decade, this Labor Day tradition has been somewhat of an initiation for first-time trail racers. This 2-mile trek allows participants to either run or walk the trails at Turkey Mountain Urban Wilderness Area on Sept. 2.
This event isn't just for beginners, though, as the event also boasts a 5-mile race. Don't worry about getting lost, either. As intimidating as Turkey Mountain can seem, the trail is marked with plenty of signs.
"My favorite thing about the event is that it introduces people to Turkey Mountain," event director Tim Dreiling says. "It has certainly become more known, but there are still many people out there who don't know we have this gem of wilderness just across the river."
7:30 a.m., 5-mile race; 7:45 a.m., 2-mile race
Lower parking lot at Turkey Mountain, 6492 S. Elwood Ave. | $35, 2-mile; $40, 5-mile