Chapman Foundations Adventure Playground
Playground equipment and accessories continue to be installed. The fixed bridge in the center of the photo will provide handicap access to the play towers. "Our playground is designed to offer equal play experiences for all children," says Jeff Stava, executive director and trustee of Tulsa's Gathering Place LLC. The Adventure Playground will open for scheduled visits in January for Tulsa-area elementary students, with the full park and Riverside Drive opening in late spring or summer 2018, according to Stava.
Peggy's Pond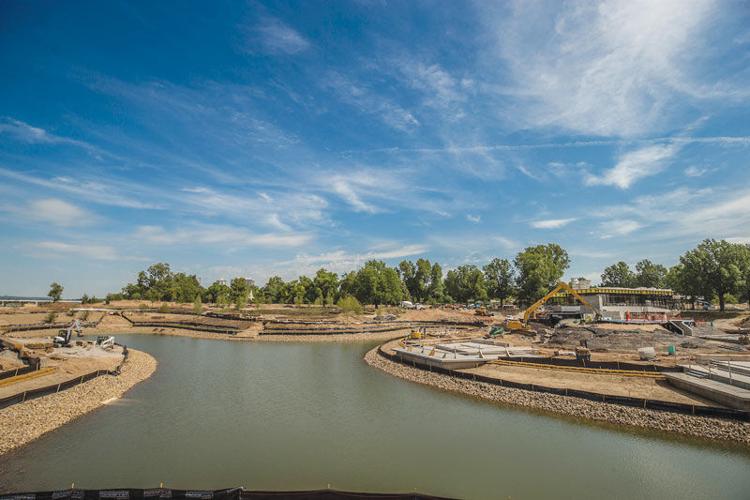 Work progresses on the pond as trees and landscaping are installed near the water's edge. Although filling the pond has just begun, Stava says the pond will eventually hold 5 million gallons.
Wetland Garden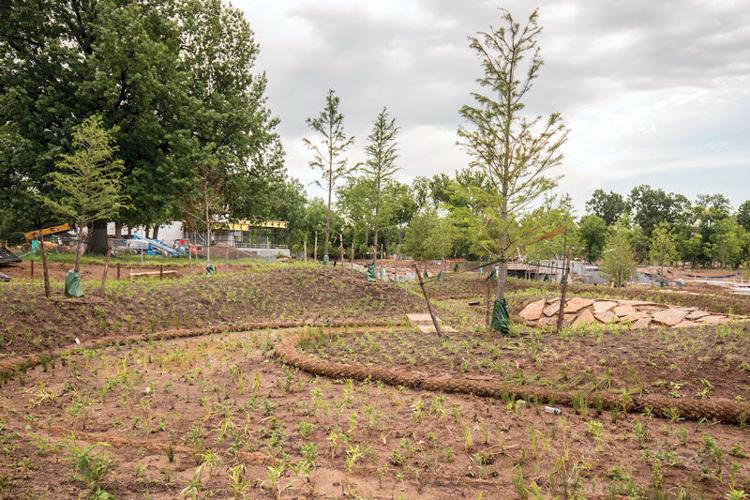 Crews have added thousands of plants to the Wetland Garden on the pond's north end. "These are the first of the 1.2 million plantings in the park," Stava says. Additionally, pumps have recently been turned on to start using the wetland garden to naturally clean the pond's water.
ONEOK Boathouse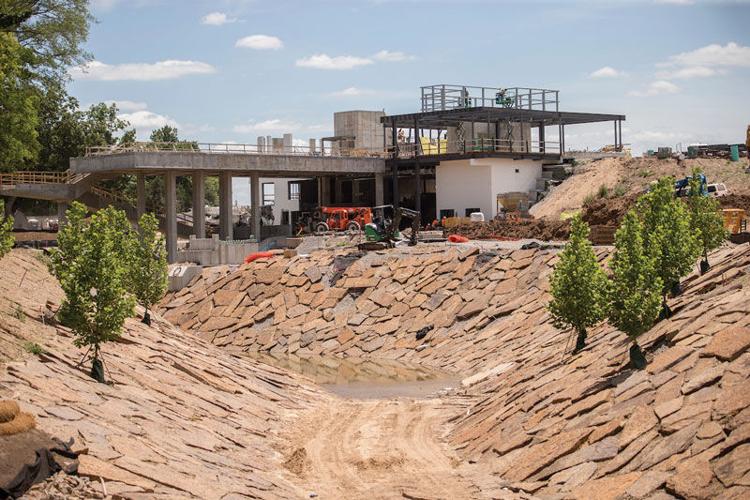 The interior walls of the boathouse's activity space are being constructed, steel is being erected for the restaurant and the exterior stone is being laid.