Jared's hometown: Allen, Texas. · Payton's hometown: Tulsa. · Live in: Tulsa.
How they met: Through mutual friends at McNellie's.
The courtship: Payton and Jared began dating shortly after college. Before long, Jared got a job in New York City. He said the company was hiring quite a few people, so Payton applied almost half-jokingly. Payton got the job, and they ended up living just three blocks from each other and walked together to and from work every day. After a wonderful year, the pair moved back to Tulsa to be closer to Payton's mother, who was dying from a rare brain disease. 
Favorite date: Practically every Saturday in New York, they would pick a neighborhood and spend the day shopping and eating their way through it. These are some of the couple's favorite memories ... exploring and experiencing all of the new things together.
What Payton loves most about Jared: "He's my best friend and my soulmate."
What Jared loves most about Payton: His positive outlook on things and life in general. 
The proposal: Payton surprised Jared in their home, which was full of heart-shaped balloons and family. Payton got down on one knee, and Jared said yes. Champagne bottles popped, and everyone went to the Polo Grill for a celebratory dinner.
Wedding day weather: Gorgeous, despite a stormy rehearsal dinner.
Attendees: 170.
Favorite details: Toni's amazing flowers, the custom Stubbs and Wootton tuxedo slippers, the memory table and commemorative chair for Payton's mom, the classic getaway car and the "kids only" table in the center of the ballroom.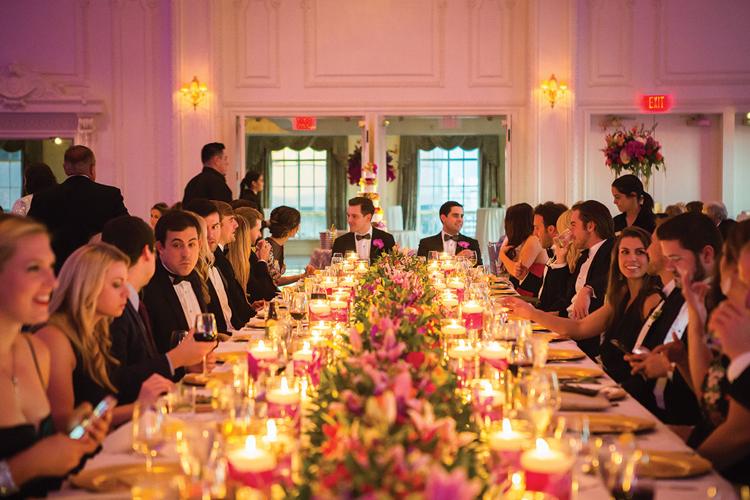 What was unique about the wedding? Being a same-sex couple is a little unique, especially for such a big wedding in Oklahoma. Dealing without Payton's mother was emotional at times, but she was honored throughout the weekend in special ways. This also led Payton's 90-year-old grandmother, Betty, to have a bigger role. From speeches to first dances, she was a wonderful stand-in. She was one of the first family members they told about being gay, and they are extremely close with her.
Payton's advice to other brides/grooms: Start early, be decisive and stay organized.
Jared's advice to other brides/grooms: Everything will fall into place on the big day, so relax and stay in the moment.
Three adjectives to describe the wedding: Intimate, elegant, joyous.
Time to plan the wedding: 10 months.
Ceremony and reception: The Mayo Hotel.
Menswear: Tuxedos, custom-made Suit Supply; bow ties, Brackish; shoes, Stubbs and Wootton; cufflinks, Fendi and Tiffany and Co.
Wedding jewelry: Cartier.
Rehearsal dinner: Philbrook Museum of Art.
Cake: Ludger's Bavarian Cakery.
Caterer and hotel: The Mayo Hotel.
Music: HOOK. 
Invitations and programs: The Inviting Place.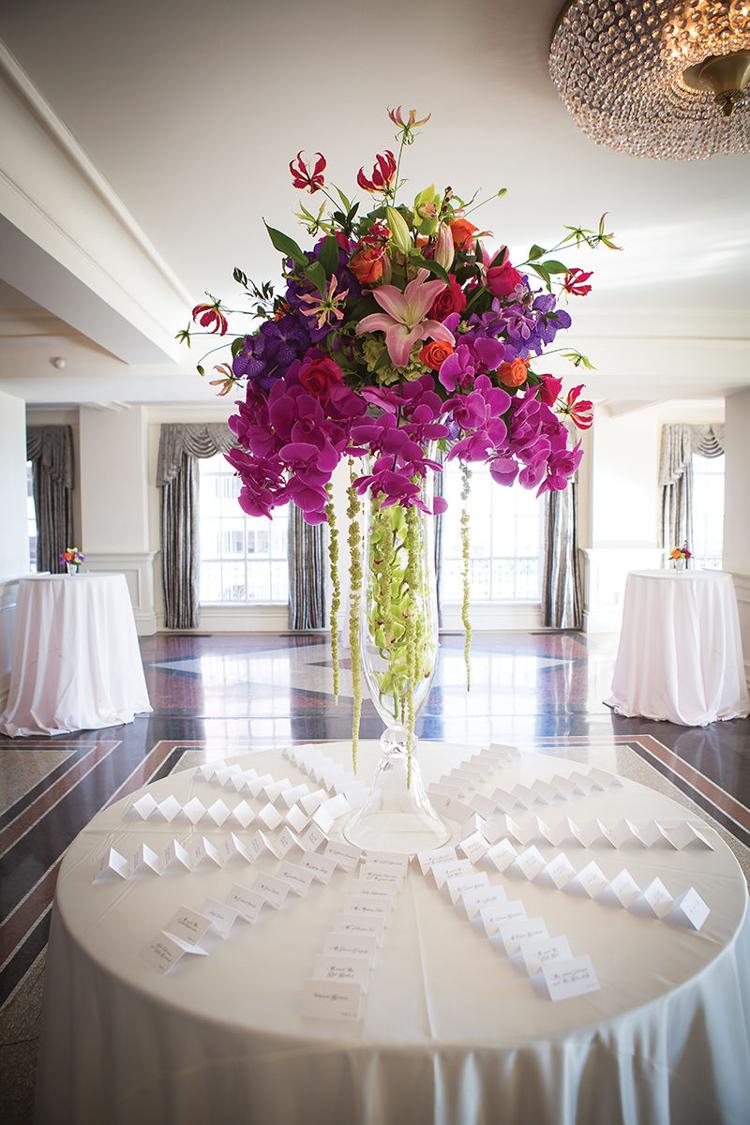 Flowers: Toni's Flowers and Gifts.
Lighting: Zach Downing Entertainment.
Officiant: Gordon Edwards.
Honeymoon: Two weeks in Italy: Rome, Tuscany, Positano and Capri.