Bride's hometown: Tulsa. · Groom's hometown: Derby, England.
How they met: At an Oral Roberts University Men's Basketball game. Neither were looking for a relationship, but they exchanged glances and, later, Snapchats.
Courtship: Over the next few months they progressed to texts, phone calls, group hangouts and then dating. They even traveled to Iceland with a few friends. Olivia was convinced Mikey would propose in Iceland, so when he did not she was disappointed.
The proposal: The weekend after the Iceland trip, the couple went on a double date with friends. Sunday brunch at Polo Grill was followed by a visit to Philbrook Museum of Art. In the garden, Mikey had left a scrapbook he made for Olivia on the bench in the tempietto. At the end of the scrapbook, it told her to turn around. He got down on one knee and proposed. Mikey then took Olivia to a huge surprise engagement party he had been planning since before the Iceland trip. Friends and family from Illinois, Michigan, Texas, Arkansas and Colorado were there to celebrate.
Wedding day weather: Sunny and 75.
Attendees: 175.
What was unique about the wedding? Mikey grew up in England, but he's half Scottish. All the groomsmen wore kilts.
Her advice to other brides: Get a day-of coordinator. Having one on the big day saved me so much anxiety because I knew everything would get taken care of. If something went wrong, she handled it so it didn't affect our big day.
His advice to other grooms: Your wife-to-be has probably put more thought into the minor details of this day than you could ever imagine. Support her throughout (the giddy excitement, the stress, the continuous decision making) and remind her how much it means to you that you're starting this new phase of life with her. Oh, also, triple-check that you have every piece of your suit/tux/kilt when you leave the house, along with the ring.
Three adjectives to describe the wedding: Romantic, enjoyable, memorable.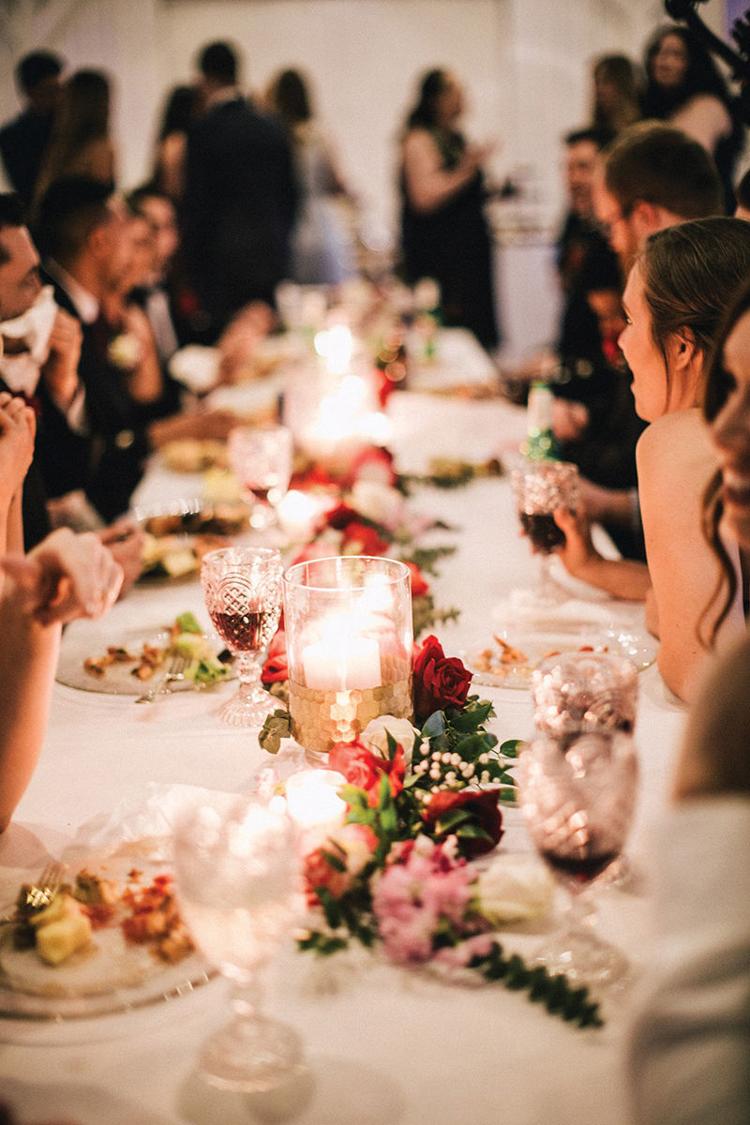 Time to plan the wedding: Six months.
Ceremony and reception: Spain Ranch.
Gown: Privato by Mon Cheri, Bridal Elegance.
Bridesmaid dresses: Lulu's.
Menswear: Kilt Rental USA.
Rehearsal dinner site: White Lion Pub.
Cakes: Antoinette Baking Co. and Nothing Bundt Cakes.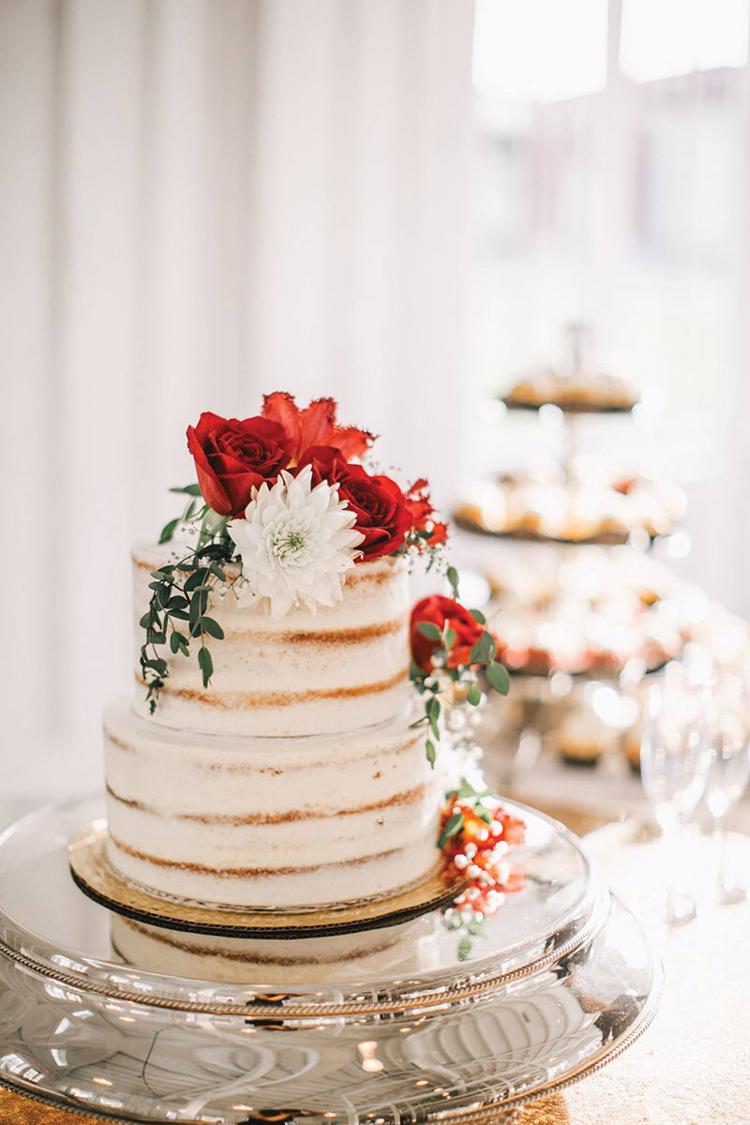 Caterer: Just Catering by Orr.
Music: FuZed Band.
Day-of-wedding planner: Rachel Chinnock.
Invitations and programs: Sarah Powell.
Video: Spencer Click.
Makeup: Makeup by Mary B.
Hair: Becky Wheelus, Ihloff Utica Square.
Rentals: Party Pro Rents and Events.
Hotel: Ambassador Hotel.
Officiant: Olivia's brother, Taylor Coye.
Honeymoon: Runaway Bay, Jamaica.