Bride's hometown: Tulsa. · Groom's hometown: Edmond. · Live in: Houston, Texas.
How they met: At a family happy hour over Thanksgiving. Although their parents deny it, it was a setup; Abby and Chris were the only two single people there.
The courtship: The couple began dating in June 2014 with Abby in St. Louis and Chris in Houston.
What she loves most about him: We share the same religious and moral values, we love to cook and exercise together, we love traveling and seeing the world together. He is my partner and other half.
What he loves most about her: I love Abby's compassion and selflessness toward others, which is evident in how she treats her family and friends and cares for every patient she treats as a physician assistant.
The proposal: To celebrate Chris' 30th birthday, Abby and Chris traveled to Estes Park at the end of September 2015. They went on a hike, and Chris proposed near Bridal Veil Falls.
Wedding day weather: Sunny and mid-70s.
Attendees: 210.
What was unique about the wedding? It was traditional with some modern twists: a Catholic ceremony, an outdoor cocktail hour, a reception with candles and chandeliers, a 13-piece band and a sparkler send-off.
Time to plan the wedding: 12 months.
Ceremony: Holy Family Cathedral.
Reception: Southern Hills Country Club.
Gown: Demetrios, St. Louis, Missouri.
Bridesmaid dresses: Simply Elegant Bridal, St. Louis, Missouri.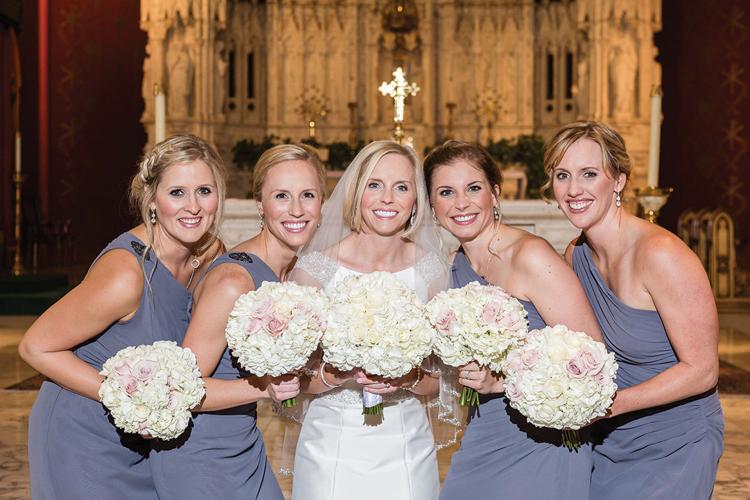 Menswear: Beshara's Formal Wear.
Wedding jewelry: Chris' grandmother's pearl bracelet.
Rehearsal dinner: The Summit Club.
Cake: Southern Hills Country Club.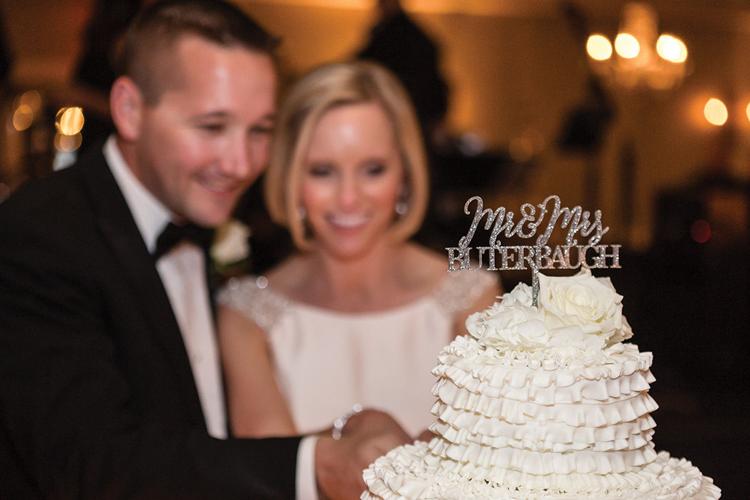 Caterer: Chef Jonathan Moosmiller, Southern Hills Country Club.
Music: Dave and the Wavetones.
Wedding planner: The bride's mother, Bernie Dornblaser, along with Sara Coonce and Robert Lupo.
Invitations and programs: The Inviting Place.
Flowers: Lyla Sawyer at Southern Hills.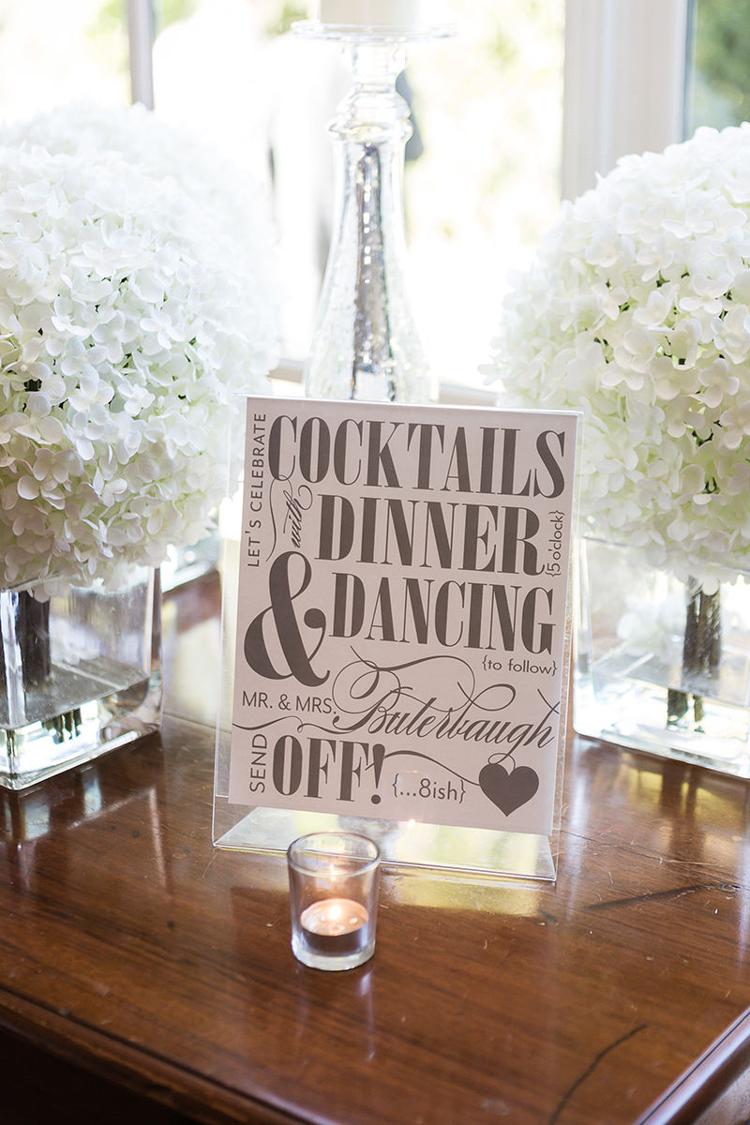 Video: Dave and a Camera.
Makeup: Shannon Schroeder.
Hair: Kiersten Lane.
Transportation: Old Urban Trolley and Royal Limousine.
Favors: Hot chocolate with doughnut holes. Hotel gift bags by The Inviting Place.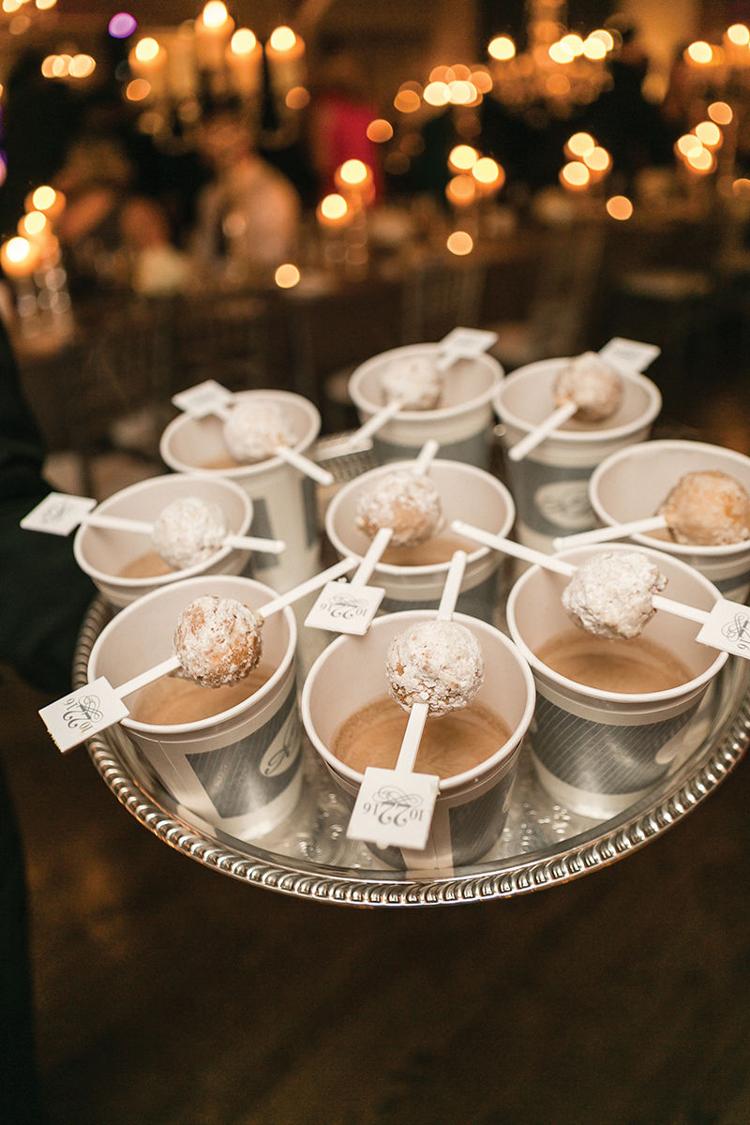 Rentals: Party Pro Rents and Events.
Hotel: DoubleTree by Hilton Hotel Warren Place.
Officiant: Fr. Jack Gleason of the Church of St. Mary accompanied by Frs. Brian Barker and John Sotak, Augustinians.
Honeymoon: New Zealand and Fiji.