With November here, it's time to seriously think about decorating, list making, gift buying, and enjoying the sights and spirit of the holidays before the busy season is over in a flash. The greater Tulsa area has it all: millions of lights, ice skating, carriage rides, parades, music, Scrooge, the Nutcracker … and Santa will be everywhere.
Shows | Music | Lights and Sights | Parades | Special Events | For Kids | Shopping
Plays and performances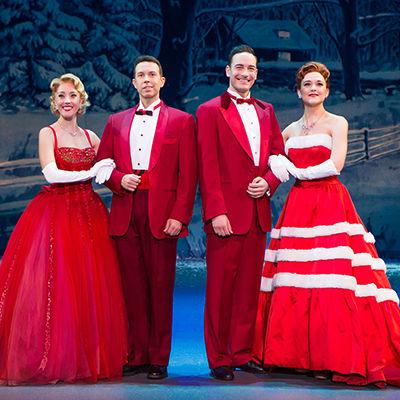 Irving Berlin's "White Christmas"
Nov. 20-25
Various times. Tulsa Performing Arts Center. A male song-and-dance team puts on a holiday show at a Vermont inn during the 1940s, where a sister act also is appearing. Based on the 1954 movie; includes many of the film's hit songs. Presented by Celebrity Attractions. Various ticket prices. celebrityattractions.com, tulsapac.com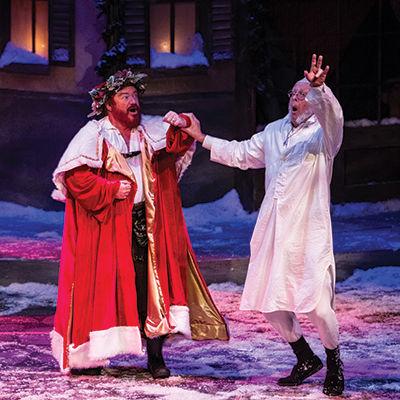 "The Best Christmas Pageant Ever"
Nov. 29-30, Dec. 1-2, 6-9
Various times. Clark Youth Theatre at Henthorne PAC, 4825 S. Quaker Ave. Hilarity and pandemonium ensue when the Herdmans, the meanest kids in town, take control of a church Christmas pageant. Teen cast. $13, adults; $10, seniors, military and students. clarkyouththeatre.com
"A Christmas Carol"
Dec. 7-9, 13-16, 19-23
Various times. Tulsa PAC. Three Christmas Eve spirits visit notorious curmudgeon/tightwad Ebenezer Scrooge, with a Christmas morning reckoning. Musical version. Presented by American Theatre Co. tulsapac.com, americantheatrecompany.org
"Yes Virginia, There is a Santa Claus"
Dec. 7-9, 14-16
7:30 p.m., Friday and Saturday; 2 p.m., Sunday. Sapulpa Community Theater, 124 S. Water St., Sapulpa. Based on the true story of a little girl who writes a letter to the New York Sun, asking whether there is a Santa Claus, and his response. $12, adults; $5, pre-K-18 year old.  our.show/yesvirginia
"A Winter Rose Christmas"
Dec. 7-9, 14-16
7:30 p.m., Friday and Saturday; 2 p.m., Sunday. Broken Arrow Community Playhouse, 1800 S. Main St., Broken Arrow. Showcase of singing, dancing, skits, sing-alongs and a Santa visit. Presented by Broken Arrow youth. bacptheatre.com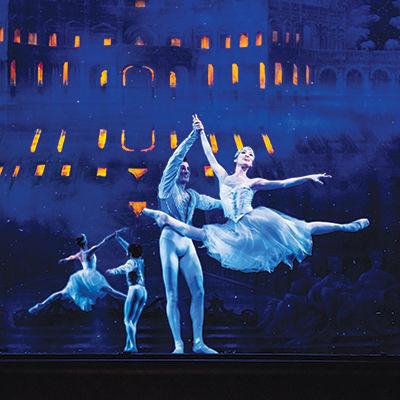 "The Nutcracker"
Dec. 8-9, 14-16, 21-23
Various times. Tulsa PAC. Presented by Tulsa Ballet. Set in 1920s Paris, the Nutcracker, Marie, Drosselmeyer, Mouse King, the Sugar Plum Fairy and Mother Ginger all come to life. Choreographed by Marcello Angelini. $25-$105. tulsaballet.org, tulsapac.com
Popular holiday venues
BOK Center, 200 S. Denver Ave.
Tulsa Performing Arts Center, 110 E. Second St.
Brady Theater, 105 W. M.B. Brady St.
Broken Arrow Performing Arts Center, 701 S. Main St., Broken Arrow;
Light displays and festive sights
Boare's Heade Feaste 
Nov. 17
7-10 p.m. Castle of Muskogee, 3700 W. Fern Mountain Road, Muskogee. Four-course Olde English dinner, with live entertainment, in the mythical village of Castleton. $49.95; reservations required. okcastle.com
*Lights On! and Jenks Kiwanis Club Christmas Parade 
Nov. 17
10 a.m. Main Street, downtown Jenks. Bands, floats, bicycles, Santa Claus. jenkschamber.com
Rhema Holiday Lights 
Nov. 21-Jan. 1
5:30-11:30 p.m. 1025 W. Kenosha Ave., Broken Arrow. Opens Thanksgiving Eve, with "Flip the Switch 2018" at 6 p.m. Walk or drive through more than 2 million movable, dizzying and dazzling lights. Free admission. rhemalights.org
*Lights on the Hill 
Nov. 23-Jan. 1
6-9 p.m., Friday, Saturday and Sunday only. Chandler Park, 6500 W. 21st St. Drive through 3 miles of bright lights and whimsical holiday displays. Horse-drawn carriage rides and visits from Santa. Free admission. parks.tulsacounty.org
*Lights On! 
Nov. 22
6 p.m. Utica Square, South Utica Avenue and East 21st Street. Watch as Santa switches on more than 700,000 white lights illuminating Tulsa's oldest shopping center. Free admission and parking. Lights remain on through Dec. 31. uticasquare.com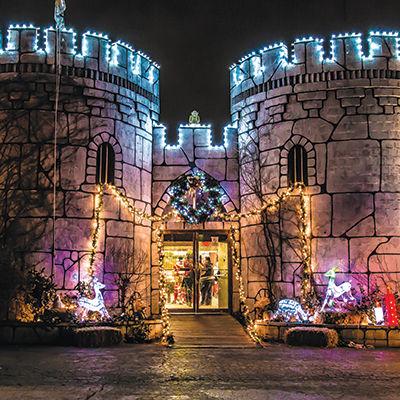 *Castle Christmas 
Nov. 22-Dec. 31
5:30-10 p.m. Castle of Muskogee, 3700 W. Fern Mountain Road, Muskogee. Free drive-through; donations accepted. Christmas train, hayrides, pony and camel rides (activity fee); Christmas cafe, holiday lights, merchants and Father Christmas (Santa Claus). okcastle.com
Garden of Lights at Honor Heights Park 
Nov. 22-Dec. 31
6-10 p.m. Honor Heights Park Drive, Muskogee. More than 1 million lights timed to holiday music. Free admission; donations accepted. visitmuskogee.com
*Philbrook Festival 
Nov. 23-24, 30; Dec. 7, 14, 21, 24, 28
6-9 p.m. Philbrook Museum of Art, 2727 S. Rockford Road. Special lighting in the gardens, music, Lego villages and Santa Claus. Pre-purchase tickets as space is limited.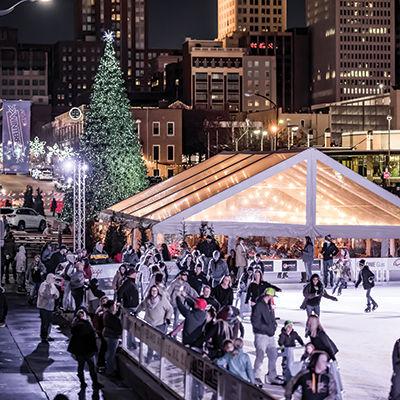 *Arvest WinterFest
Nov. 24-Jan. 7
Various times. Outside the BOK Center. Tulsa's only outdoor skating rink comes alive, illuminated trees, horse drawn-carriage rides and live music. Special promotions on certain days. tulsawinterfest.com
Glow on the Green
Nov. 25
4-7 p.m. Guthrie Green, 111 E. M.B. Brady St. Live music, holiday food and drinks from new onsite restaurant Green-wich, special performances, glow games on the mainstage and an appearance by Mayor GT Bynum. Lights will be illuminated at 6 p.m. Free admission. Activities run Nov. 25-Dec. 24, Thursday-Saturday, 6-9 p.m. guthriegreen.com
*HomeTown Holiday: A Christmas Celebration 
Dec. 1-2
Noon-9 p.m., Saturday; 1-6 p.m., Sunday. Main Street from First Street to Broadway and Triangle Park, Sand Springs. Live entertainment, including soloists, groups, Tulsa Symphony and Sand Springs Community Band; theater shorts; children's activities; Blue Dog (French/Cajun painting series) exhibit; food; and Santa Cottage. Free admission. sandspringschamber.com
Holiday music to lift your spirits
Trans Siberian Orchestra, "The Ghosts of Christmas Eve" 20th anniversary tour 
Nov. 15
7:30 p.m. BOK Center. Timeless story, set to music. $39.50-$79.50. bokcenter.com
Garden of lights 
Nov. 23-Jan. 6
5-10 p.m. Tulsa Botanic Garden, 3900 Tulsa Botanic Drive. Garden will be illuminated each night and holiday events throughout the festive season. Limited tickets available; on sale Nov. 1. Complete schedule online. tulsabotanic.org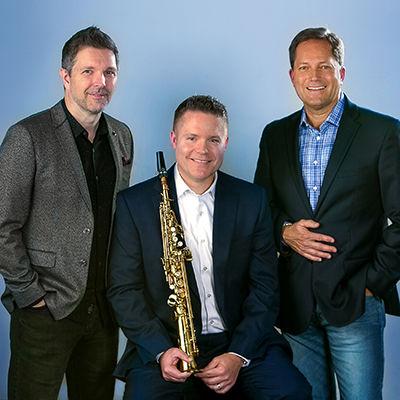 "Falling in Love with Christmas" 
Nov. 27
7 p.m. Tulsa PAC. Hear favorite Christmas music performed by saxophonist Grady Nichols and vocalists Andy Chrisman and Kelly Ford, with 30-piece orchestra, choir and special guests. $25-$55. Benefits ALS (Amyotropic Lateral Sclerosis) Patient Services Outreach. tulsapac.com
"Jewel's Handmade Holiday Tour," with Atz, Atz Lee and Nikos Kilcher 
Nov. 27
8 p.m. Brady Theater. Classic and original holiday songs, including personal hits by the artist; handmade holiday gift-making experience prior to the concert. $49.50-$69.50. All ages. bradytheater.com
Cirque Musica Holiday presents "Wonderland"
Nov. 29
7:30 p.m. Brady Theater. Concert experience for the entire family, featuring favorite holiday music performed by a live symphony orchestra, with acrobats, aerialists and entertainment hijinks. $39.50-$99.50. bradytheater.com
"Home Alone" with Tulsa Symphony 
Dec. 1
7:30 p.m. Tulsa PAC. Watch the holiday movie classic, as its score is played live. $20-$80. tulsasymphony.org, tulsapac.com
98th annual All Lutheran "Messiah"
Dec. 1-2
5 p.m. and 7:15 p.m. First Evangelical Lutheran Church, 1224 S. Utica Ave. Hear and see Handel's popular oratorio, with choir members performing in biblical costume. Orchestral accompaniment. Free; donations accepted. felctulsa.org
"Tulsa Festival Ringers" Brown Bag It
Dec. 5
11:30 a.m. and 12:45 p.m. Tulsa PAC. Bring your lunch and hear favorite carols on handbells, at this free concert. tulsafestivalringers.com, tulsapac.com
Compassion Live's "The Roadshow Christmas Tour
Dec. 6
7 p.m. BOK Center. For one night only, hear performances from Matthew West, Matt Maher, Building 429, Plumb, Josh Wilson and Leanna Crawford. $23-$55. bokcenter.com
Bill Gaither and the Gaither Vocal Band, "Christmas Homecoming"
Dec. 8
6 p.m. Mabee Center, 7777 S. Lewis Ave. Special guests include comedian Mark Lowry, The Nelons, Lynda Randle, Matthew Holt, Charlotte Ritchie and Greg Ritchie, Kevin Williams, Kevin Moore and Gene McDonald. $26-$72; child and senior discounts. mabeecenter.com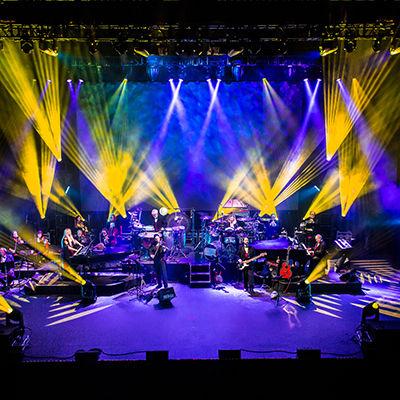 Mannheim Steamroller "Christmas"
Dec. 8
8 p.m. Paradise Cove Theater, River Spirit Casino, 8330 Riverside Parkway. Favorite Christmas music, with state-of-the-art multi-media effects. Conducted by Mannheim Steamroller founder Chip Davis. Ages 21 and older. $40-$55. riverspirittulsa.com
Holland Hall Lessons and Carols
Dec. 9
5 p.m. Trinity Episcopal Church, 501 S. Cincinnati Ave. Vocal group from Holland Hall Preparatory School presents holiday musical vespers. Free. trinitytulsa.org
Sheridan Road's Christmas Cabaret Finale
Dec. 13-14
7:30 p.m. Tulsa PAC. Hear favorite holiday music sung by Sheridan Road for the last time, all in a candlelit atmosphere with assorted wines and desserts. $25-$44. tulsapac.com
A Christmas Cabaret
Dec. 14
6:30 p.m. Great Hall, Trinity Episcopal Church, 501 S. Cincinnati Ave. Dinner, silent auction and concert. $75, per person; $400, tables for six. trinitytulsa.org
Signature Symphony presents "Christmas in Tulsa," with Cherish the Ladies and the Signature Chorale
Dec. 14-15
7:30 p.m. Van Trease Performing Arts Center for Education, 10300 E. 81st St. Irish-American women's group returns to celebrate Celtic Christmas traditions with high-energy step dancing, harmonies and instrumentation of popular carols, joined by the Signature Chorale. $60-$80. signaturesymphony.org
David Phelps Christmas Show
Dec. 15
7:30 p.m. Broken Arrow Performing Arts Center. Nominated for several Dove Awards, Phelps is known for his three-octave vocal range. $25-$65. brokenarrowpac.com
Natalie Warren Presentation of "Messiah"
Dec. 16
5 p.m. Boston Avenue United Methodist Church, 1301 S. Boston Ave. The Chancel Choir and soloists, accompanied by Tulsa Symphony Orchestra, perform the George F. Handel oratorio. Free. bostonavenue.org
Home Free, "A Country Christmas"
Dec. 29
7:30 p.m. Broken Arrow PAC. Five male a cappella country singers, and winners of the fourth season of "The Sing-Off" on NBC. $25-$65. brokenarrowpac.com
Just for Kids Fun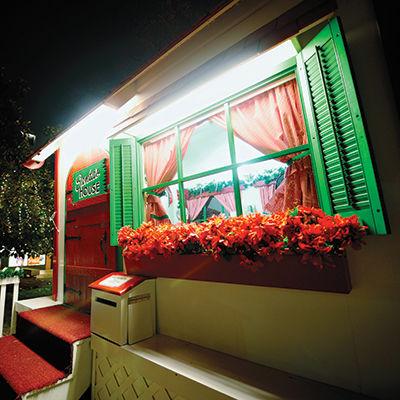 *Santa House at Utica Square
Nov. 23-Dec. 24
11 a.m.-9 p.m., Monday-Saturday; noon-6 p.m., Sunday. East 21st Street and South Utica Avenue. Garden area. Kids can visit Santa personally at his own house before he heads off in his Christmas Eve sleigh. Free. uticasquare.com
*Deaf/Hard of Hearing Children's Holiday Party
Dec. 1
2-4:30 p.m. Boston Avenue United Methodist Church, 1301 S. Boston Ave. Refreshments, games, crafts, prizes, stockings, visits and photos with signing Santa and hearing Mrs. Claus. Benefits Total Source for Hearing-loss and Access Inc. Email demerson@tsha.cc. tsha.cc
*Pictures with Santa at Dog Dish 
Dec. 2
11 a.m.-2 p.m. 1778 Utica Square. Even your four-legged child wants time with Santa. thedogdish.com
*Christmas at the Aquarium 
Dec. 16
1-3 p.m. Oklahoma Aquarium, 300 Aquarium Drive, Jenks. Holiday fun for kids with a visit from Santa. Regular admission. okaquarium.org
*Breakfast with Santa 
Dec. 1 and 8
9 a.m. Tulsa Zoo, 6421 E. 36th St. N. Enjoy a scrumptious hot breakfast, take part in arts and crafts, and most importantly, meet Santa Claus. $24, Tulsa Zoo Friends; $29, non-members; $5, children under 3; reservations required. tulsazoo.org/santa
Shopping events and destinations
An Affair of the Heart
Nov. 16-18
9 a.m.-6 p.m., Friday and Saturday; 11 a.m.-5 p.m., Sunday. RiverSpirit Expo, 4145 E. 21st St. Green Country's largest arts, crafts and boutique show of its kind with gift items from more than 100 artisans, crafters and independent retailers. $10 for all three days; free, kids 12 and under. heartoftulsa.com
The Center's Holiday Mart
Nov. 17
9 a.m.-2 p.m. The Center for Individuals with Physical Challenges, 815 S. Utica Ave. Find unique artwork created by Center members at this annual holiday shopping event. Free admission. tulsacenter.org
*Christkindlmarkt
Nov. 30-Dec. 2
10 a.m.-7 p.m., Friday; 10 a.m.-5 p.m., Saturday; noon-5 p.m., Sunday. German American Society of Tulsa Event Center, 2301 E. 15th St. Experience Bavarian Germany at this annual event, featuring authentic German holiday decor and ornaments, food, live entertainment and a children's area with story times and Saint Nikolaus (Santa Claus) visits. Free admission. gastulsa.org
Carols and Crumpets
Dec. 1
8 a.m.-3 p.m. Tulsa Garden Center, 2435 S. Peoria Ave. No green thumb? Visit here to purchase holiday wreaths, swags, plants, flowers, herbs and additional decor and gifts. Sponsored by Tulsa Herb Society. Free admission. tulsagardencenter.com
Christmas in Kendall Whittier
Dec. 1
11 a.m.-6 p.m. Kendall Whittier District, East Admiral Boulevard and South Lewis Avenue. Holiday pop-up shop event in historic district. Free admission.
facebook.com/ kendallwhittierpopupshops
Cascia Christmas Walk
Dec. 2
11 a.m.-4 p.m. Cascia Hall Preparatory School, 2520 S. Yorktown Ave. Tours of four midtown homes decorated for the holidays by local florists and designers. Cascia Cafe and Cascia Hall Holiday Market, with live musical entertainment by students at the school. $15, advance tickets; $20, at the door. casciahall.com
Alliday Show
Dec. 7-8
6-9 p.m., Friday; 11 a.m.-5 p.m., Saturday. Retro Den, 1216 S. Harvard Ave. Annual shopping event featuring local makers. Free admission. theallidayshow.com
"Oh, What Fun!" Holiday Market
Dec. 7-9
9 a.m.-6 p.m., Friday, Saturday; 11 a.m.-5 p.m., Sunday. Union Multipurpose Activity Center, 6836 S. Mingo Ave. Presented by Junior League of Tulsa Inc. Three-day, one-stop holiday shopping event featuring clothing, gourmet food, gifts, children's items, jewelry and more from more than 100 vendors. $5, day pass. jltulsa.org
Special holiday events
Turkey Trot
Nov. 23
8:30 a.m., 5K run; 9:30 a.m., fun run. BOK Center. Run or walk for the holiday fun of it. $15-$40. fleetfeettulsa.com
"I'll be Home for Christmas" annual Salvation Army Christmas Luncheon and Fashion Show
Dec. 4
10:30 a.m., silent auction; 11:30 a.m., luncheon; noon, program and fashion. Renaissance Tulsa Hotel and Convention Center, 6808 S. 107th E. Ave. Women in Tulsa media model holiday clothing from chosen stores. Presented by Salvation Army Women's Auxiliary. Benefits Salvation Army. TBA, tickets. salarmytulsa.org
Jingle Bell Run
Dec. 8
9 a.m. BOK Center. Put on your favorite holiday costume or Santa hat. Tie jingle bells on your shoelaces. Participate in the longest-running holiday-themed race anywhere. Benefits Tulsa Arthritis Foundation. $75, express pass; $20-$40. arthritis.org
ABATE Toys for Tots Motorcycle Run
Dec. 9
10 a.m.-5 p.m. West parking lot, Expo Square, 4145 E. 21st St. Watch hundreds of motorcycles, bedecked in holiday toys, ride from south Riverside Drive, through downtown to Expo Square. One new unwrapped toy for admission. Benefits Toys for Tots. abateofoklahoma.org
Rudolph Run
Dec. 15
8:30 a.m. Rose District, downtown Broken Arrow. 8:30 a.m., fun run; 9 a.m., 5K run. Don antlers or a red nose and lead the pack! $15-$40. fleetfeettulsa.com
Local Christmas Parades
*Festival of Lights "The Sweetest Season of All" Holiday Lighting and Christmas Parade
Nov. 30
6:30 p.m., lighting; 7-9 p.m., parade. Second Street and Adams Road, to Broadway Avenue and Main Street, Sand Springs. sandspringschamber.com
---
*Broken Arrow Civitans Christmas Parade
Dec. 1
10-11:45 a.m. Rose District, downtown Broken Arrow. rosedistrict.com
---
*Owasso Christmas Parade 
Dec. 8
9 a.m. Smith Farm Marketplace, near North Garnett Road and North 121st East Avenue. cityofowasso.com
---
*Tulsa Christmas Parade, "Miracle at Boston and 4th Street" 
Dec. 8
1 p.m. East Fourth Street and South Boston Avenue. tulsachristmasparade.org