Fuel up, and let's roll!
Tulsa Time
Make your own staycation or spread the fun throughout the months.
Food, events, iconic spots — here is your local to-do list. 
Make a memory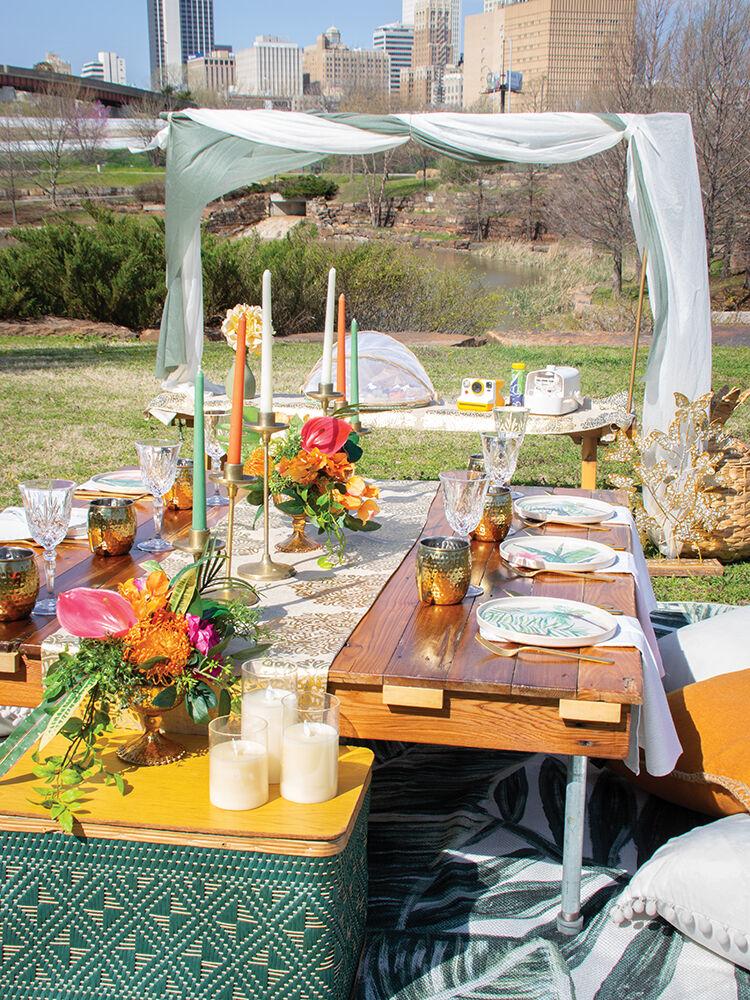 Craft and customize your extra special summer day with Tulsa Picnics and Events. Owner Vanessa Mieses creates settings that are perfect for a memorable occasion. Select a picnic theme, then location — such as a local park,
The Studio in Kendall Whittier, or even your own home. From there, enjoy the details of your heartfelt backdrop. Add to the occasion with a bubble machine, a lawn games package, a charcuterie box or cheesecake churros. Schedule your event at tulsapicnics.com.
Summer-must list: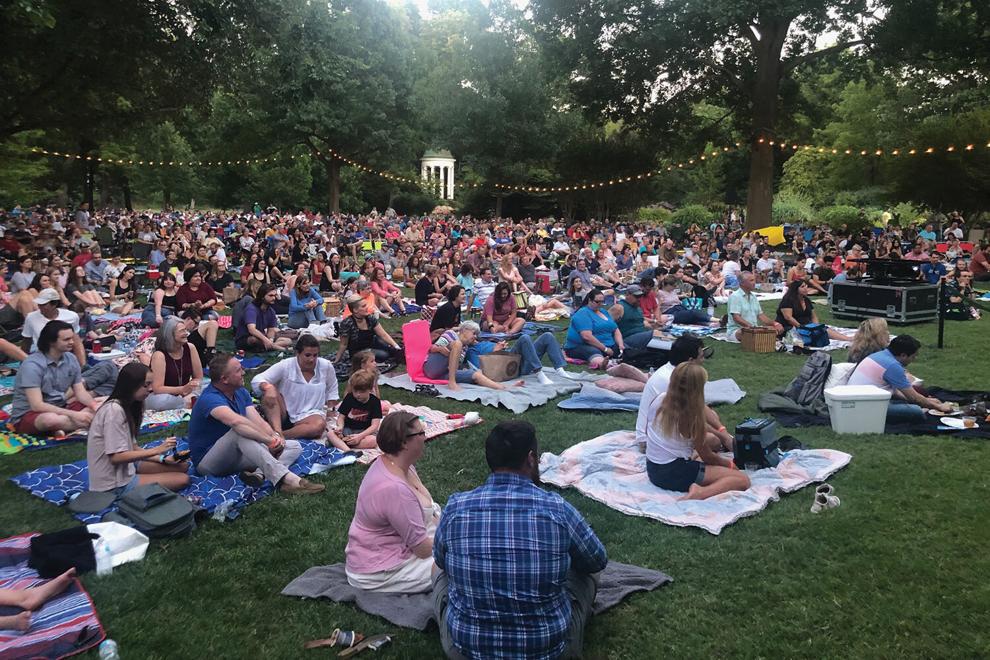 Grab your blankets and chairs for one of Philbrook's Films on the Lawn, 2727 S. Rockford Road. The evenings feature themed activities and food vendors to match the movie of the night. A tradition since the early 1970s, this season will include "Mean Girls," "Top Gun" and more. For the full schedule, visit philbrook.org.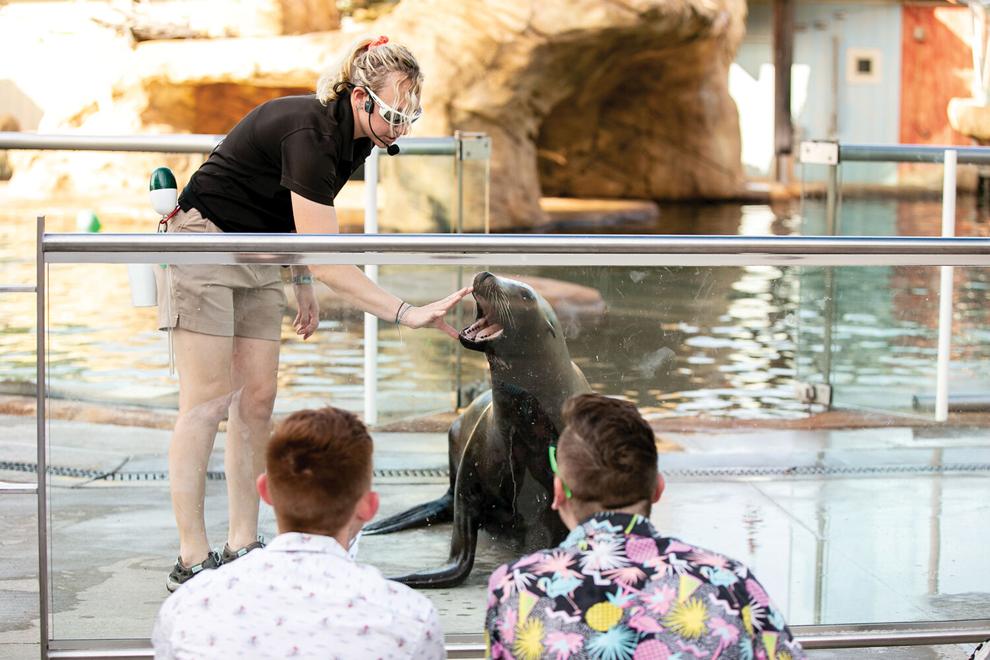 Tulsa Zoo, 6421 E. 36th St. N., hosts Zoo Nights for adults 21 and older to mix and mingle at one of Tulsa's favorite attractions. On May 2, 16 and 30, from
6-9:30 p.m., guests can explore after hours with specialty drinks, unique animal experiences and live music. Visit tulsazoo.org for tickets.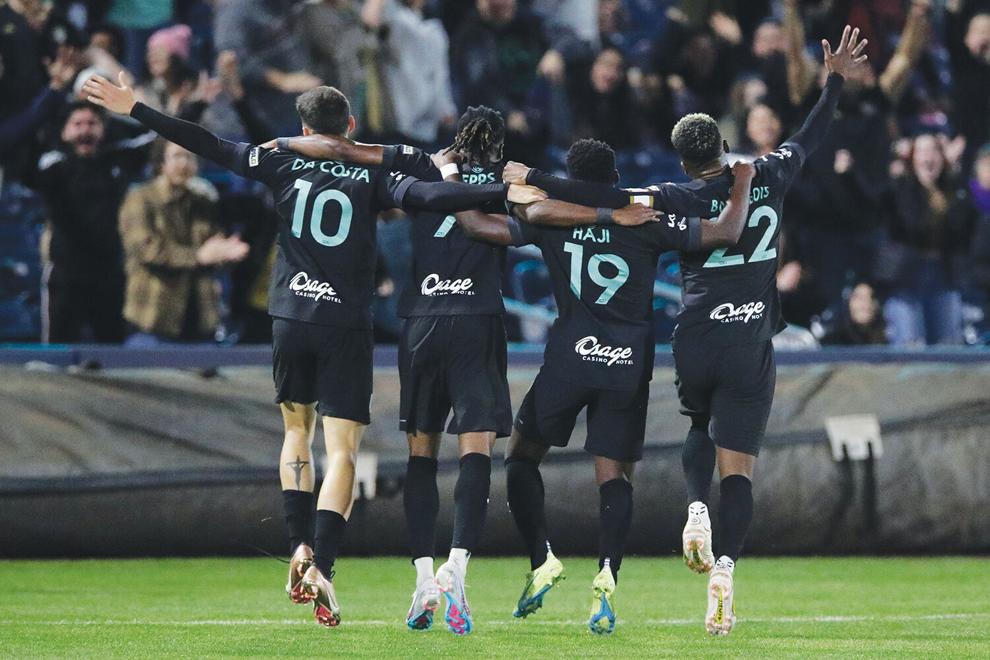 Get tickets for a game at ONEOK Field, 201 N. Elgin Ave. Summer is the chance to cheer on FC Tulsa, Tulsa's premier professional soccer club, as they play against Miami, Memphis and more. The Tulsa Drillers, our Double-A baseball team, takes the field through September, with fireworks on the weekends. Check out the schedules at fctulsa.com and tulsadrillers.com.
Find your fit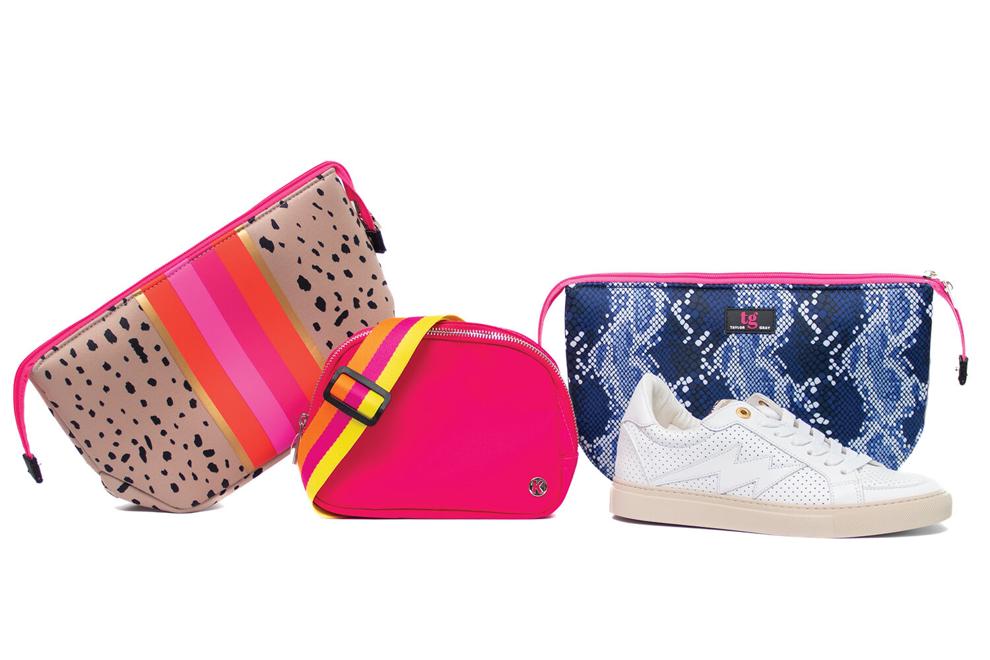 Ella + Orchid, 6010 S. Yale Ave., offers many stylish options to keep you covered, coordinated and fashion-clad while having fun in the sun. Sport a fanny pack ($28) for an athleisure look. For a day at the pool, don't be without a washable, multi-pocketed neoprene organizer by Taylor Gray ($45). For a fresh First Friday look, slip on a pair of crisp Zadig and Voltaire punched sneakers ($208).
Save the date
"The Lion King" 
June 1-17 | tulsapac.com
The landmark musical returns to the Tulsa Performing Arts Center for 22 inspiring performances. 
The Outsiders House Movie on the lawn  
June 3 | theoutsidershouse.com
Watch "The New Adventures of Pippi Longstocking" with special guest Tami Erin
aka Pippi. This is an all age event. Entry includes tour of the museum.
Madonna  
July 27 | bokcenter.com
The pop icon brings four decades of greatest hits to the BOK Center. 
918 Food Festival 
SEPT. 2 | 918foodfestival.com
Chow down with over 100 food trucks to choose from at Route 66 Village. The festival also hosts art, music and merchandise vendors.
Fuel up!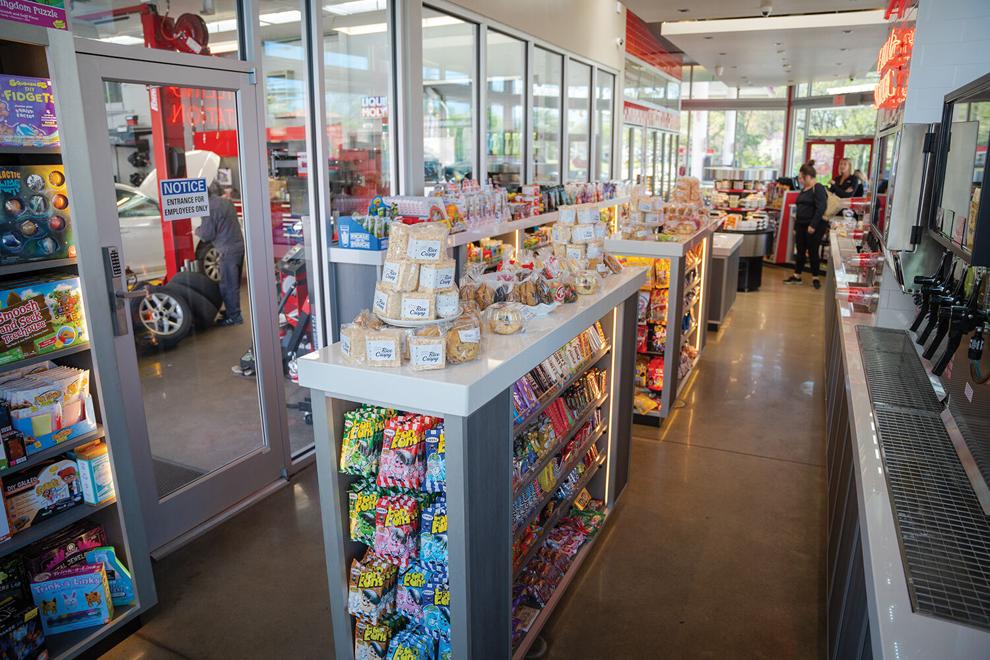 As you head out on your next adventure, stop by Reeder's Auto and Tire, 2406 E. 21st St., for fuel (for you and your ride). Known for both following TikTok trends and traditional travel snacks, Reeder's offers a delicious selection of treats. With in-house chefs, they offer a rotating menu for fresh and convenient grab-and-go options. There's also full- and self-service fuel options, auto technicians and a car wash. Load up for the road before you head out.
Itinerary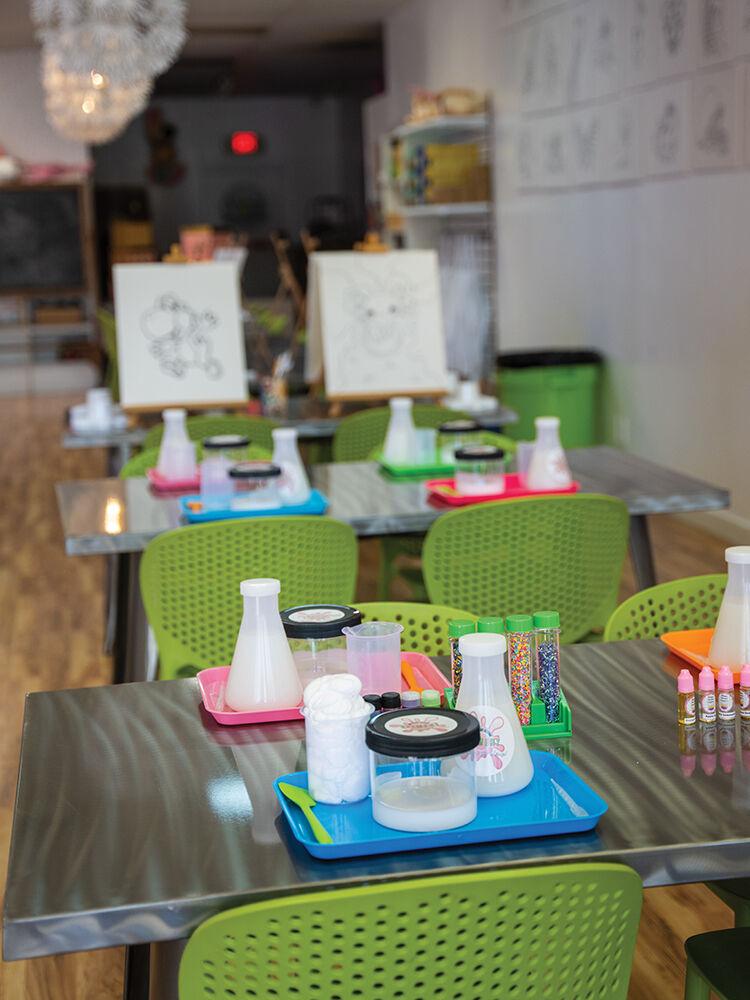 Kid Corner
At the corner of East 81st Street and South Harvard Avenue, your family can have your own play date.
9 a.m.
Start with breakfast at BBD 2, 8218 S. Harvard Ave., with the Mickey/Minnie pancakes for the kids and veggie omelets for the parents. A helpful staff makes it a great breakfast spot to dine quick or take your time reminiscing over the vintage record collection on the wall. 
10 a.m.
Head to Adventure Avenue, 8150 S. Harvard Ave., for a morning of imagination play. A staple in Tulsa's destinations for kids, it offers several stations for pretend: a firefighter, restaurant server, veterinarian, mail delivery and more. Kids can draw and color, build with blocks and ride tricycles. A supportive space to explore, play time is booked in two-hour increments.
Book in advance at adventureavenue.com
1 p.m.
Grab lunch and a treat from Yum Eats and Sweets, 8204 S. Harvard Ave. The sweet shop offers cookies, cupcakes, bubble teas, candy and more. It also serves sandwiches, toasts and smoothies. After you eat up and peruse the gift shop, enjoy your self-guided session at The Slimery. Scheduled hour-long sessions include ingredients to create your own slime. Add-ins include beads, jelly cubes and even instant snow. Reserve your time at yumtulsa.com/slimery.
---
Near here
A quick car ride away, these are your must-do events for the sunshine season.  
Make a memory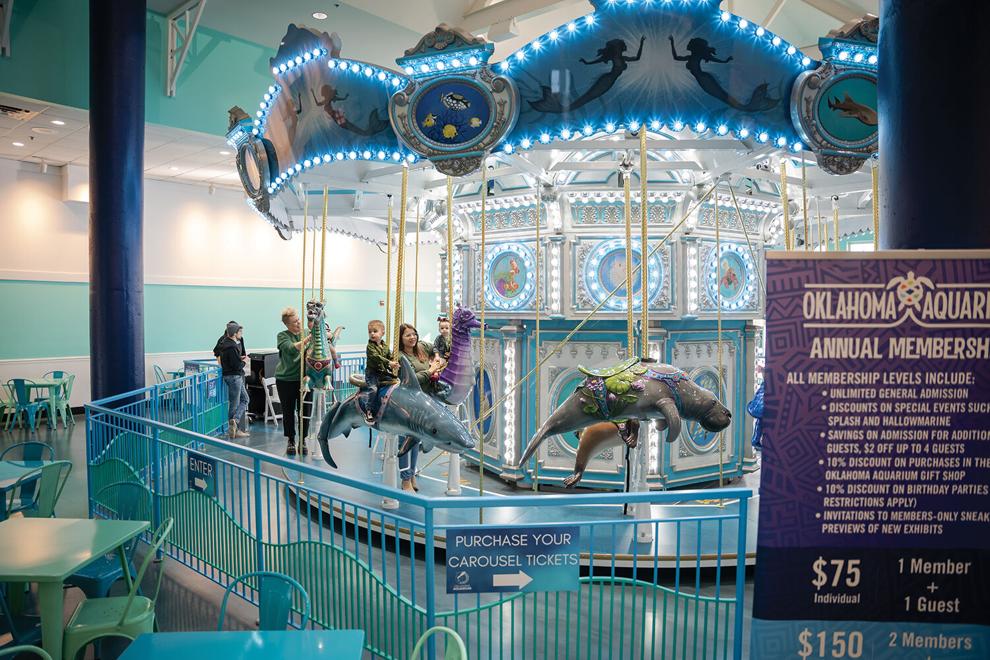 Oklahoma Aquarium, 300 Aquarium Drive in Jenks, commemorates 20 years of memories in May with a season of under-the-sea fun. Visitors can now take an aquatic-themed carousel ride from a dolphin, seahorse or other sea creatures. The aquarium's riverfront backyard offers front-row views for Jenks' Boomfest fireworks show on July 4. The educational and exciting Sharklahoma runs the month of July with opportunities to learn about the ecological and economic importance of sharks including the Bull Shark, the inspiration behind the aquarium's new logo. The Jenks facility is the only place to view a bull shark exhibit in the western hemisphere. Visit okaquarium.org for more details.
Summer-must list
Hop to Owasso for a visit to Airtopia Adventure Park, 12932 E. 86th St. N. The indoor park includes trampolines, a ninja obstacle course, climbing walls
and kids soft play zone for children under 42 inches tall. Sundays offer a family special, $50 for four one-hour passes of jump time. For more details, visit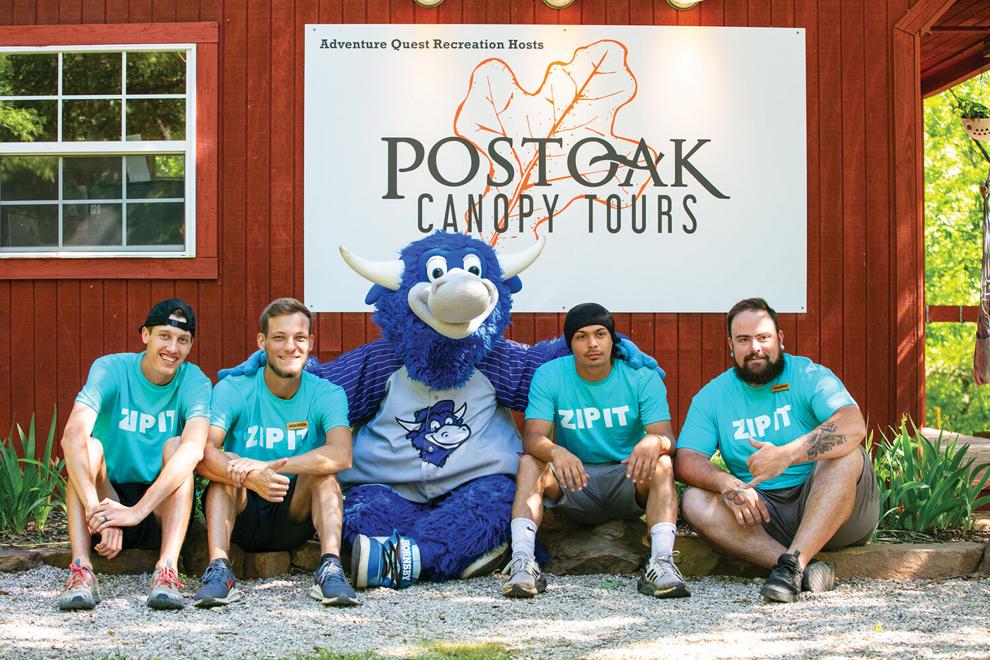 Escape to POSTOAK Lodge and Retreat's Zip Line Canopy Tours to soar through the treetops. Located a quick 15-minute drive to 5323 W. 31st St. N., the adventure provides a bird's-eye view of the Osage Hills and downtown Tulsa. Visit postoaklodge.com/zipline-tours for more details.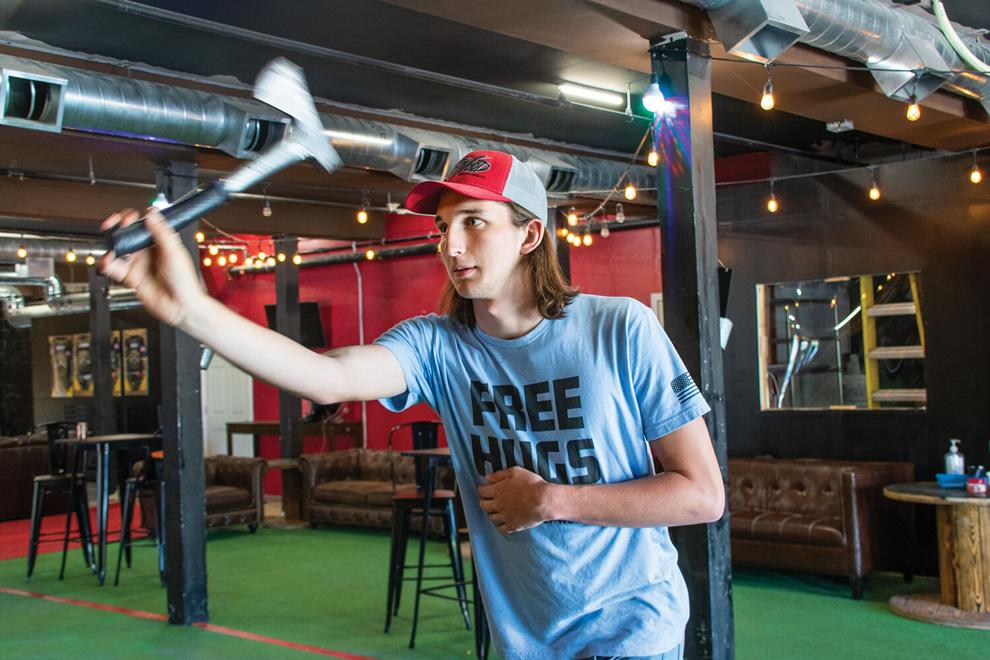 If you are looking for some lively indoor fun, try Got Wood Axe Throwing Co. With three locations in the state (and two more on the way), the largest axe throwing company in Oklahoma offers axe throwing entertainment. Great for a date night or group hang, guests book a lane for one- or two-hour sessions.
Learn more at gotwoodaxe.com.
Find your fit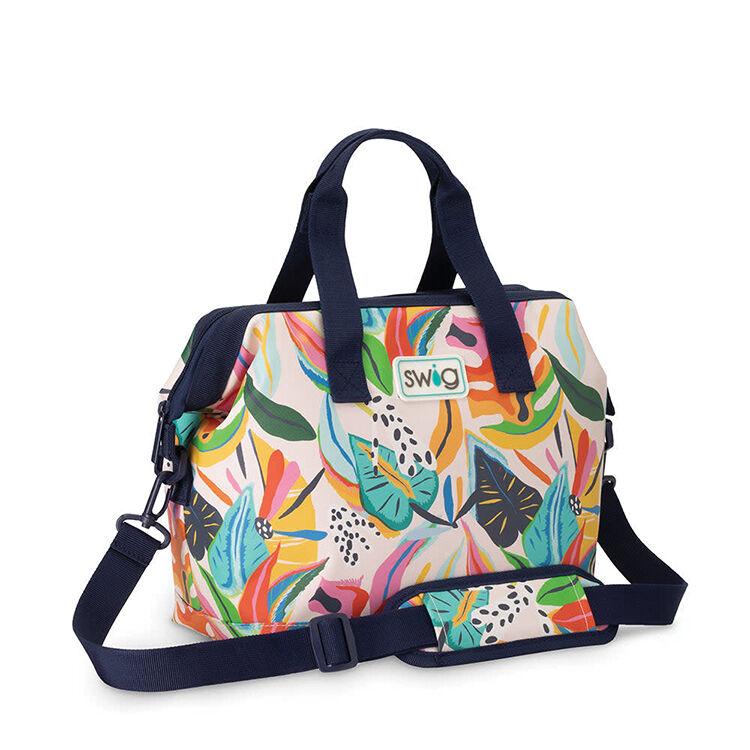 Hunting for the perfect summer accessory? Venture to Amber Marie and Co. in Sapulpa at 116 E. Dewey Ave. for on-trend staples. We love their Swig Packi cooler that fits 12 cans and is available in three patterns ($54.95). You can always stop by Amber Marie and Co. in town, but the Sapulpa shop that resides in the Old City Hall is a cute look. 
Save the date
LIV Golf Invitational   
May 12-14 | Broken Arrow | livgolf.com/events/tulsa
Hosted at Cedar Ridge Country Club, the new golf league's tournament features a "festival-style" atmosphere to cheer on the pros.  
Rummage at The Ranch 
June 9-10 | Bixby | 181ranch.com
Located at 181 Ranch, shoppers search through handmade and vintage items in
the barn sale and craft fair. 
Bixby Freedom Celebration   
June 30 | Bixby | bixbyfreedomcelebration.com
Family fun, food trucks and a spectacular fireworks display all hosted at Bentley Sports Complex.  
Redbud Festival Park Community Movie Night 
July 22 | Owasso | cityofowasso.com
Snuggle into your holiday pajamas and celebrate Christmas in July with a
showing of "The Grinch."
Fuel up!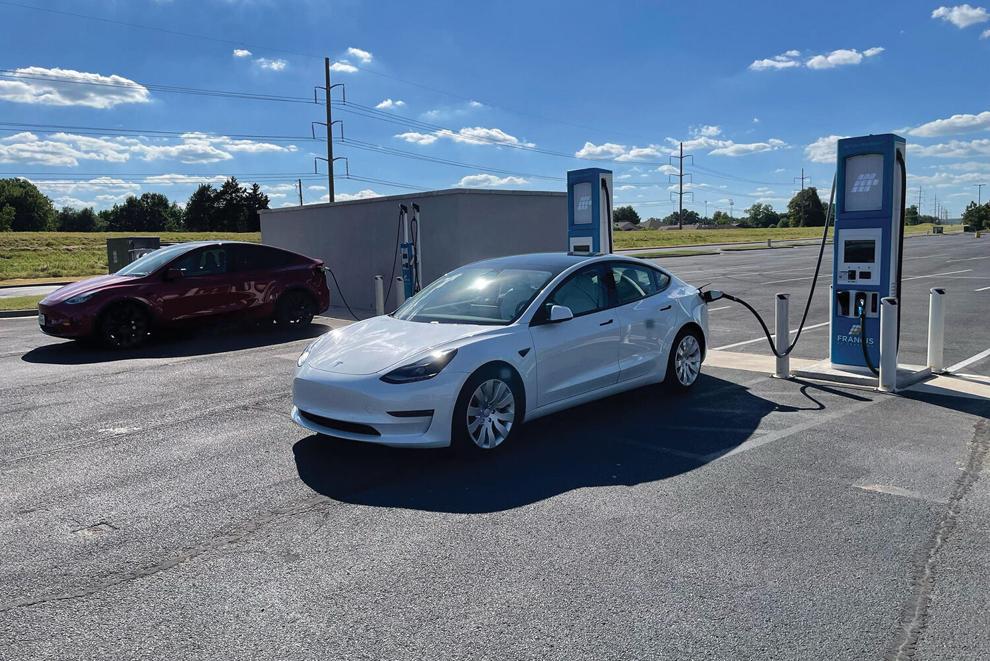 Or plug in. If you are driving an electric vehicle, Francis Energy has over 100 charging stations across the state. Aiming to ease range anxiety, its charging stations are compatible with every major electric vehicle and can deliver up to 800 miles per hour of charge. The average charge time is between 15-30 minutes and costs between $5-$25. With stations in Tulsa, Sand Springs, Jenks, Broken Arrow and Owasso, you are set wherever your next adventure leads. 
Itinerary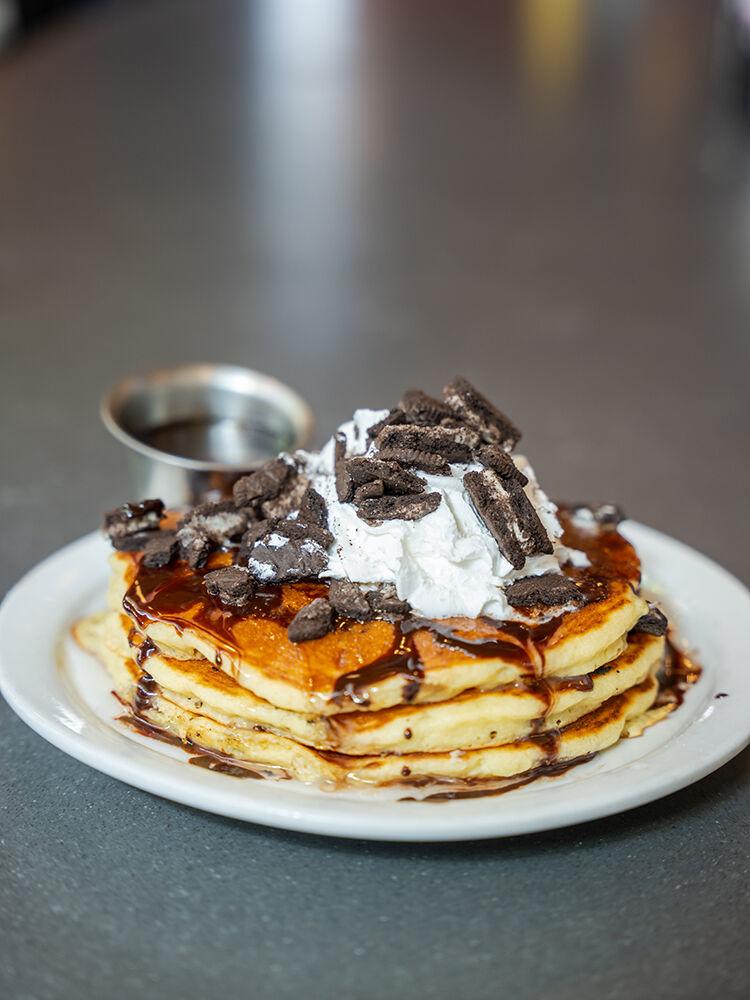 Day Trip Date
Pancakes, berries and plants for the couple looking to spend a morning
in Broken Arrow.
7 a.m.
The early bird catches the berry! Beat the heat with an early start at Thunderbird Berry Farms for blueberry picking starting in June. Located at
7515 S. Hansen Road, there are more than 15 acres of berries and vegetables.
Grab a jar of local honey or blueberry jam as an extra souvenir.
9 a.m.
Settle in for a big breakfast at Bramble Breakfast and Bar, 121 N. Ash Ave. The Rose District location serves exclusive brunch items on its Shaky Jake's menu. Try the Oreo pancakes for a sweet treat or the Broken Arrow Benedict for some savory fare.
11 a.m.
Swing by The Succulent Shop, 319 S. Main St., on your way back into town. The Broken Arrow boutique offers a sip-and-shop experience. You and your partner can pick out a plant and pot before heading up to the loft where plant coaches help create your greenery. Grab a drink at the bar while you peruse the house plants and local gifts.  
---
Far out
From El Reno to Grand Lake and back, travel the state for new encounters and classic adventures. 
Make a memory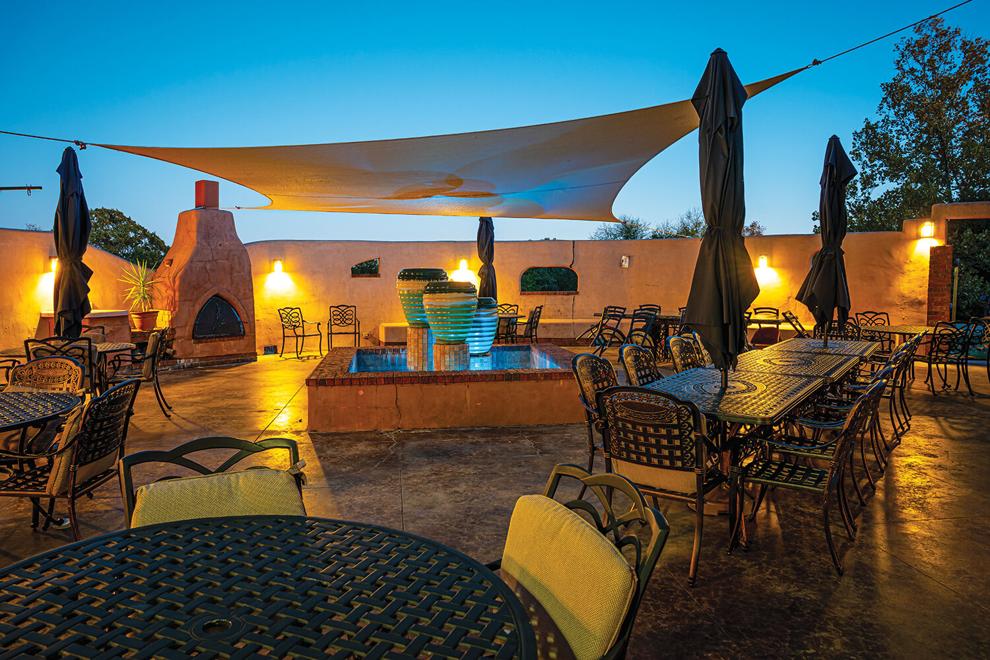 Set in the rolling hills just outside of Wagoner, escape with your sweetie or your gal pals to The Canebrake. Guests can traverse scenic hiking trails in the morning then find the ultimate in relaxation at the fully equipped spa. Yoga sessions, dance lessons and more are just some of the amenity perks. Cabins and lodge rooms offer a perfect respite while the on-site boutique allows for the perfect souvenir. Dine in style for weekend lunch and dinner, or stay for Sunday brunch.
Summer-must list
In 2023, Kiddie Park in Bartlesville celebrates over 75 years in business. Make it a night with 75-cent rides, concessions and family fun. The season opens on May 5, and the park is announcing more plans as the summer nears. Visit kiddiepark.net for more information, and remember, the last train ride of the day is always free!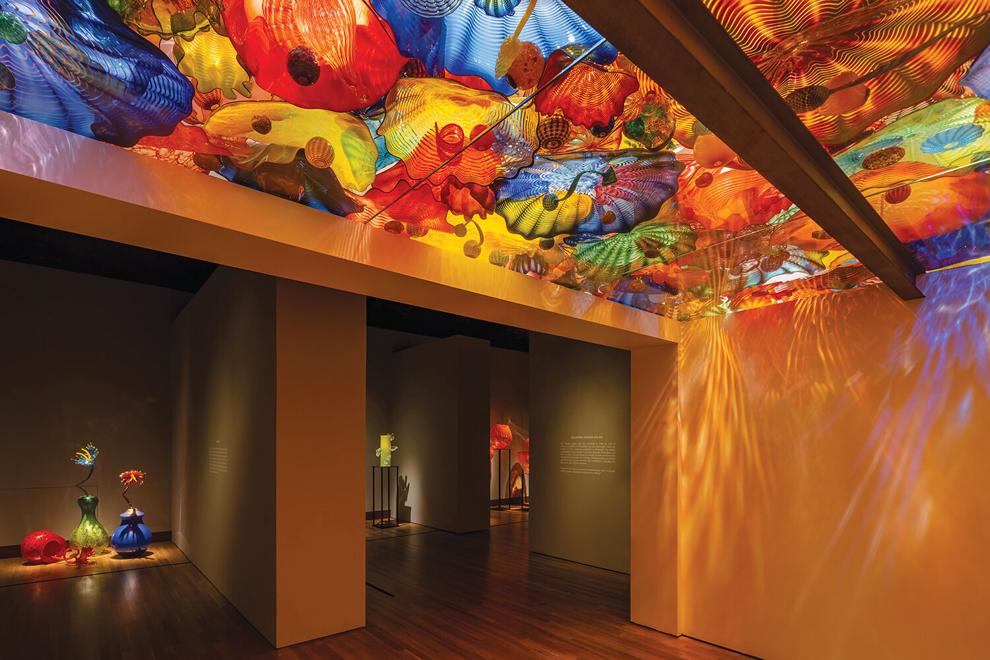 Chihuly. Renoir. Kehinde Wiley. Oklahoma City Museum of Art showcases a mixture of modern and classic art well worth the drive. Opening June 17, the museum hosts 100 artworks to celebrate August Rodin. OKCMOA also houses Noble Theater, an art house cinema that screens independent, international and classic films. Visit okcmoa.com for tickets.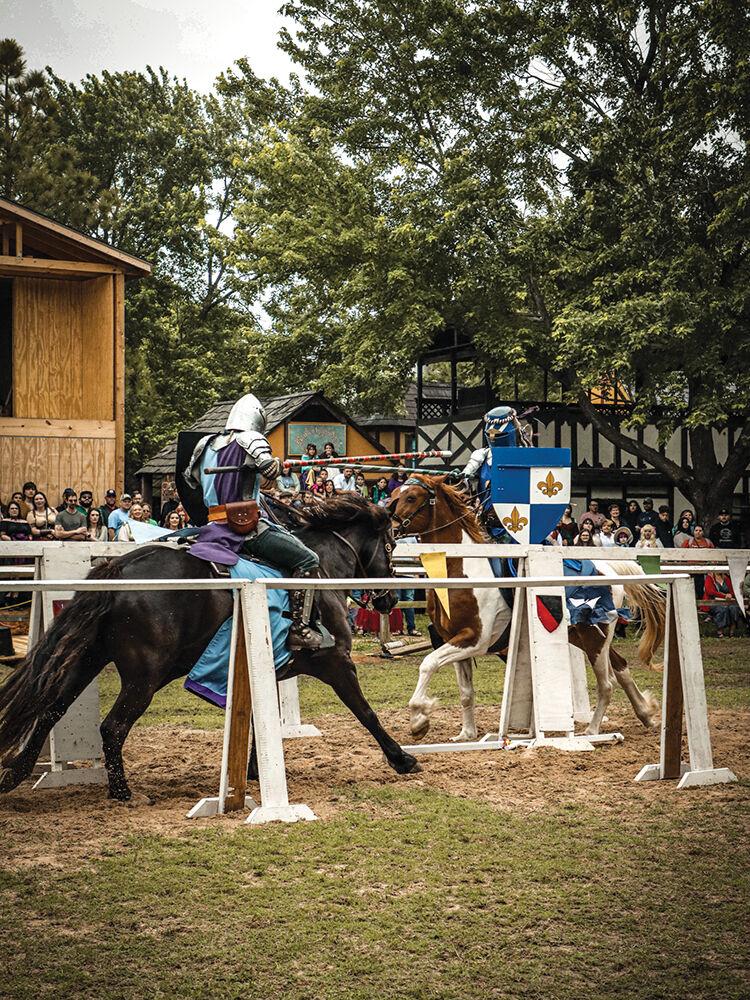 The Oklahoma Renaissance Festival returns for another six weekends of magic and merriment. Running April 29-June 4, the iconic Oklahoma event hosts jousting, merchants, turkey legs and more. Join for the formal Queen's Tea or adult-only King's Smoker events. Huzzah! Learn more at okcastle.com.
Find your fit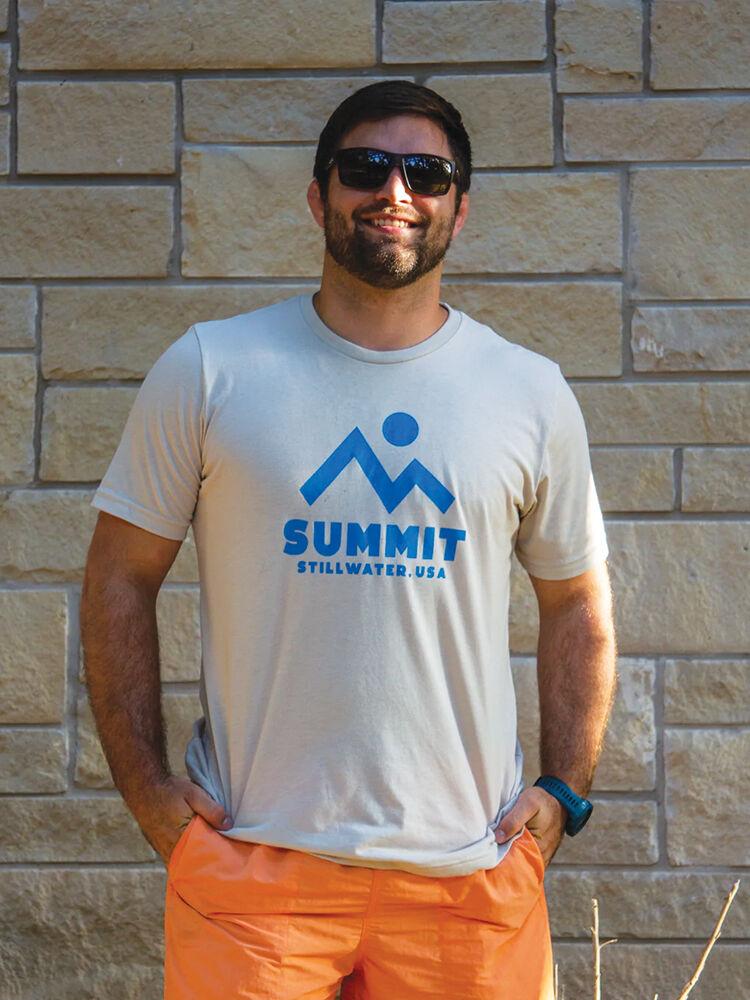 Locally owned since 2003, Stillwater Summit Co., 115 W. Seventh Ave., Stillwater, is your stop for some summer gear. With classic brands including The North Face, Teva and Patagonia, the shop also sells its own line of shirts and accessories. The brand is a summer staple for active days spent hiking, climbing and biking.
Save the date
Fried Onion Burger Day Festival 
May 6 | El Reno | elrenoburgerday.com
The 35th annual Burger Day Festival takes on the challenge of making the World's Largest Fried Onion Hamburger, plus a classic car show and more.
Red Earth
June 1-3 | Oklahoma city | redearth.org
The 37th annual event showcases Native American dance, art, music and more.  
Kidsfest
June 24-25 | Bartlesville | woolaroc.org
Woolaroc Museum and Wildlife Preserve hosts Kidsfest with crafts, games, inflatables and more for the entire family.
Woodstock on the Water 
Aug. 12 | Afton
thecasitasatgrandlake.com/upcoming-events/woodstock-on-the-water
Enjoy a raft out on Grand Lake with free live music and sunshine on the water. 
Fuel up!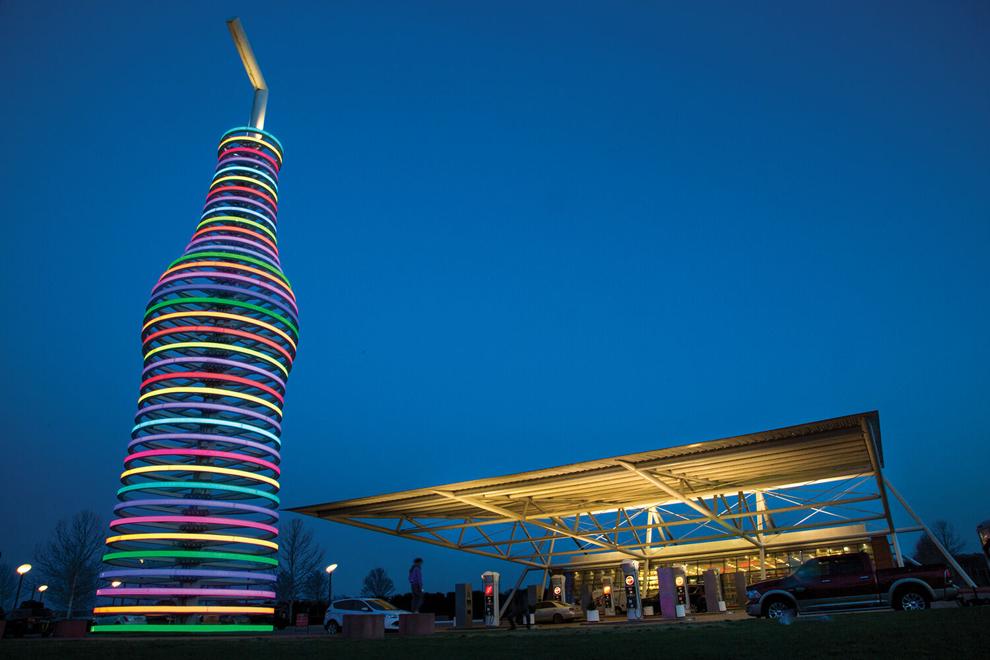 Cap off your summer with a stop by Arcadia's Pops 66, 660 Oklahoma 66. The landmark diner and gas station is open seven days a week for food, fuel and merch. Grab a drink from their large collection of bottled sodas and snap a photo outside next to 66-foot-tall pop bottle. It is an iconic stop for a memorable summer.
Itinerary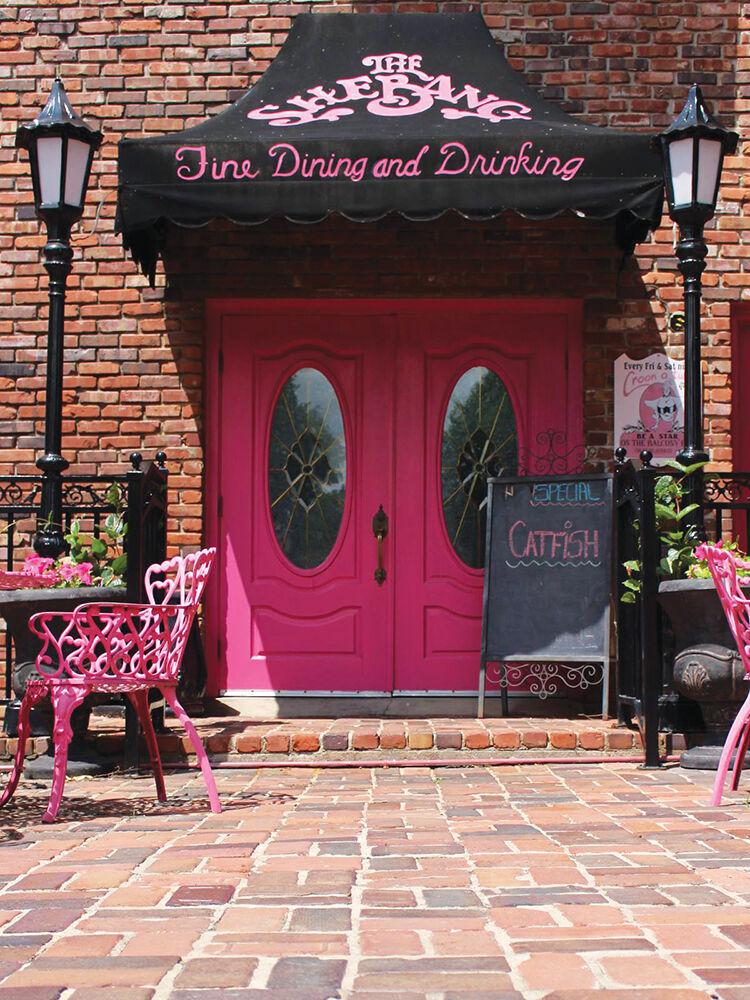 Girls' day
Cruise over to Grand Lake for a girls' day full of relaxation and a dash of cheeky fun.
10 a.m.
The Spa at Shangri-La, 57301 E. Oklahoma 125, Afton, offers several solutions for serenity. The spa, located in Shangri-La Resort, has facials, manicures, massage and hair treatments available. Guests also have access to the sauna, steam room and indoor pool. Make reservations at shangrilaok.com/spa.
1 p.m.
To catch some rays and waves, visit Sail Grand Waterfront to reserve a pontoon boat. Available for hourly and full-day rentals, the pontoon seats up to 11 guests. The ride is perfect for cruising the shoreline or finding a cove to picnic and swim. Grand Lake consists of 46,500 acres of water for exploring and enjoying. If you're feeling adventurous, add on a wakeboard or kneeboard to your ride. Visit sailgrand.com to book.
7 p.m.
Head to The Shebang, 29975 S. 566 Road, Monkey Island, for an evening of fine dining, drinks and giggles. A fun and flirty (pink!) atmosphere gives lots to look at while you peruse the menu and peek around the five dining rooms. For the grand finale, try the French Silk Pie. On Friday and Saturday nights, step up to the mic for karaoke at the Balcony Bar.