Tulsa's International Plaza recently became more vibrant with the opening of its new event venue, the TaulCoy Room.
Part of the campus formerly known as the Warren Petroleum Executive Headquarters at 1350 S. Boulder Ave., the event space originally was an employee cafeteria linked to the office building by a marble terrace.
From 1957-1980, the cafeteria served Warren Petroleum staff. Since then, it has been vacant, providing tenant access to what is now known as the International Tower. Designed by Skidmore, Owings and Merrill — known for the Sears and Freedom towers in New York City — the glass-and-aggregate-marble-walled venue has a parking garage on its first floor.
The recently renovated space boasts 6,000 square feet of rental space, which includes a tin-stamp ceiling, steel columns and maple floors.
"For us, this is all fairly new," says Cassondra Smith, owner of the TaulCoy Room. "We officially opened it up in November, but we're still working on making Tulsa more aware of it and re-establishing its historical identity."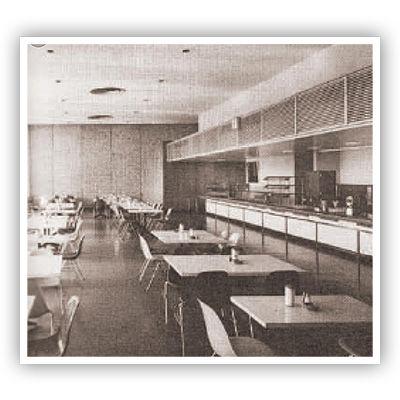 The venue is suitable for a wide variety of events. "The name of the room is a blend of two family names — Taulbert on my mom's side and McCoy on my dad's," Smith says. "We wanted to put a little piece of ourselves in the name."
Similarly, Smith expressed her hope that Tulsans can identify with the venue. "We want to pay respect to the history of this city," she says. "There's been tremendous growth in downtown Tulsa, so we wanted to take advantage of that and be a part of that."