Believe it or not, Oklahoma boasts more miles of shoreline than the Gulf and Atlantic coasts combined. The state is home to more than 200 lakes and offers over 1 million surface acres perfect for boating, swimming, fishing and water recreation of all kinds. In town, Tulsa has pools and water features galore. Here's a roundup of ways to spend your summer on the water. 
Skip to:
Balancing act 
Stand-up paddleboarding (SUP) is the newest fitness craze to hit Tulsa. Although it's a sport that can be associated with tropical ocean destinations, all you really need are a paddleboard and a body of water. Fortunately, we have an abundance of both in Oklahoma. 
SUP has a short learning curve, but requires balance and core and upper-body strength. It can be a fun pastime with family and friends or a way to incorporate fun and fitness into a healthy lifestyle.
Kent Moye owns SUP Oklahoma, located at Red Bud Marina on Lake Oologah, approximately 50 miles from Tulsa. It sells equipment, handles repairs and offers classes, including SUP yoga. 
"You can go for a leisurely paddle and enjoy being outdoors on the water by yourself, or take a cruise with friends and enjoy a sunset paddle," Moye says. "Others might want to do some sprints, distance paddling or other training."
Moye has seen a steady growth in popularity since he purchased the business in 2015. For Moye, at age 60, SUP has become a new way of life. He sees older adults enjoy the sport as it's easier on the physique than other exercises, while the younger crowd also loves it for the sporting aspect.
"The Tulsa area has been great," Moye says. "We see a lot of people curious and wanting to try it."
Dive in
There's a plethora of pools in Tulsa. Here's a short list of local public pools to take a dip in this summer. 







Safari Joe's H2O 
4707 E. 21st St. | 918-749-7385 | safarijoesh2o.com
10 a.m.-6 p.m., Monday-Thursday; 10 a.m.-8 p.m., Friday-Saturday; 10 a.m.-6 p.m., Sunday.
Formerly Big Splash Water Park, this perennial family fun destination, which opens May 27, is undergoing many additions and improvements, including animal attractions featuring exotic birds and reptiles.




Chandler Park Pool
6500 W. 21st St. | 918-591-6051 | parks.tulsacountry.org 
1-6 p.m., Sunday-Tuesday, Thursday-Saturday; closed Wednesday. Open June 3-Aug. 12.
With almost 200 acres of natural beauty, Chandler Park provides panoramic views of Tulsa and numerous outdoor activities.




Lacy Park Pool 
2134 N. Madison Place | 918-596-1470 | cityoftulsa.org 
Noon-6 p.m., Tuesday-Sunday; closed Monday. Open in late May.
Lacy Community Center offers a fitness center, dance classes, social activities, education programs and special events.


LaFortune Park Pool
5501 S. Yale Ave. | 918-496-6223 | parks.tulsacounty.org 
1-6:30 p.m., Sunday-Tuesday, Thursday-Friday; noon-6:30 p.m., Saturday; closed Wednesday. Open June 3-Aug. 12.
Located inside LaFortune Park, which offers golf, baseball, tennis, a 5K trail, playgrounds, picnic tables, shelters, fishing and a community center. 












Nienhuis Aquatic Facility
3201 N. Ninth St., Broken Arrow | 918-357-3483 | brokenarrow.gov/317/swimming-pools
11 a.m.-7 p.m., Monday-Tuesday and Thursday-Saturday; 1-6 p.m., Sunday; closed Wednesday. Open May 29.
Broken Arrow's Nienhuis Park features a community center, ball fields, multiple picnic sites and playgrounds.




O'Brien Park Pool
6149 N. Lewis Ave. | 918-591-6008 | parks.tulsacounty.org 
1-6:30 p.m., Monday-Tuesday, Thursday-Friday; 1-6 p.m., Saturday-Sunday; closed Wednesday. Open June 3-Aug. 12.
Located in north Tulsa County, O'Brien Park also offers a walking trail, recreation center, outdoor basketball court, picnic shelters and a football field.



Reed Park Pool 
4233 S. Yukon Ave. | 918-591-4307 | facebook.com/reedcenter
1-7 p.m., Tuesday-Sunday; closed Monday. Open June 3-Aug. 12.
Check out its Facebook page for details about the annual K-9 Splash event for dogs and their owners at the end of the summer.


South County Recreation Center (SoCo)
13800 S. Peoria Ave., Bixby | 918-746-3780 | parks.tulsacounty.org
12:30-6 p.m., Sunday-Tuesday, Thursday-Saturday; closed Wednesday. Open June 3-Aug. 12.
SoCo offers activities and programs year-round such as self-defense, dance, craft shows and tennis. 




Whiteside Park Pool
4009 S. Pittsburg Ave. | 918-746-5040 | facebook.com/whitesiderecreationcenter
Noon-6 p.m., Monday-Saturday; available for Sunday rentals with lifeguard. Open June 3-Aug. 12.
The midtown park and community center offers numerous adult and child programs year-round, including fitness, dance, art classes and more.


Editor's note: McClure and Berry Park pools remain closed for improvements. All four county pools are available to rent for special events. See the website for additional info and admission discounts.
Splish, splash
When temperatures spike, relief can be found at one of Tulsa's 31 splash pads or water playgrounds.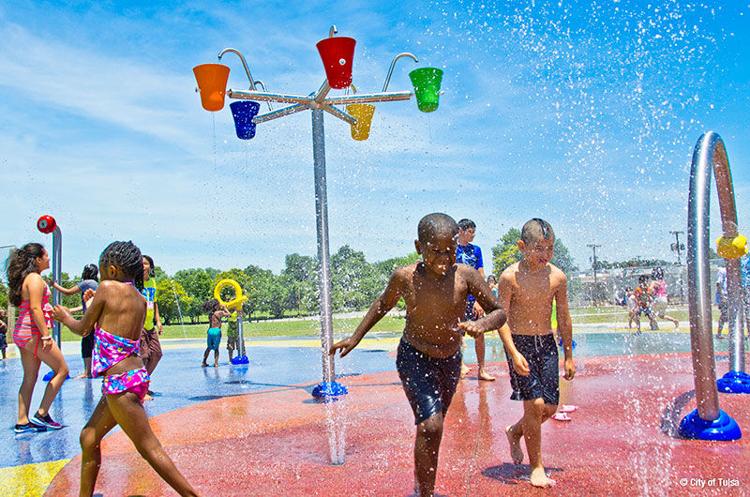 When temperatures spike, relief can be found at one of Tulsa's 31 splash pads or water playgrounds. All are open to the public and free of charge. Splash pads and water playgrounds are similar; however, splash pads lack the playground element and often lack restrooms or parking facilities. Hours of operation for all 31 locations are noon-8 p.m., daily beginning in May.
According to the City of Tulsa website, water playgrounds are available for rental. They can be opened up to three hours early for special occasions for a $25 fee per hour on weekdays or a $45 fee per hour on weekends.
Each splash pad and water playground has its own set of rules, so be sure to check what's posted for proper attire, age requirements and other regulations.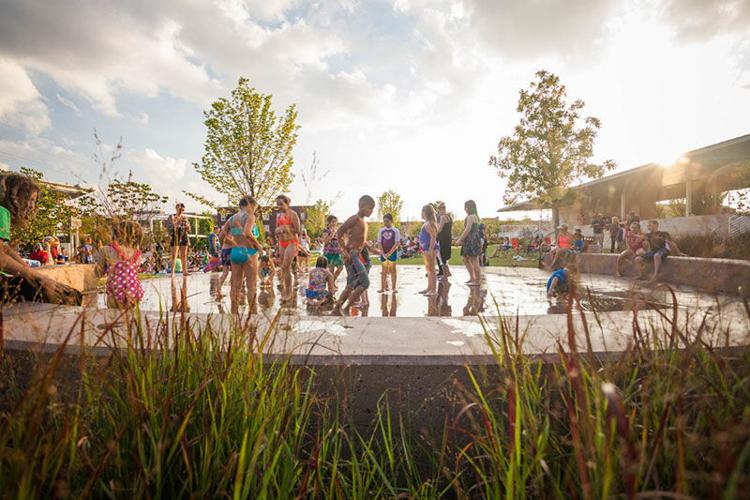 Downtown for some summer fun? With all the events going on at Guthrie Green, don't forget about its splash pad. Located on the east end of the park, the splash pad is a hit with kids, and adults, on a hot Tulsa summer day. Open 6 a.m.-11 p.m., beginning in May. 111 E. M.B. Brady St. guthriegreen.com.
At ONEOK Field, the splash pad is a homerun for kids. Splash pad use is only available to ticketholders. 201 N. Elgin Ave. tulsadrillers.com.
The River Parks splash pad operates by an on-demand push button for 10 minutes at a time. Come summertime, this is an oasis for youngsters. Open May 15-Oct. 1, from 9 a.m.-9 p.m. East 41st Street and South Riverside Drive. riverparks.org.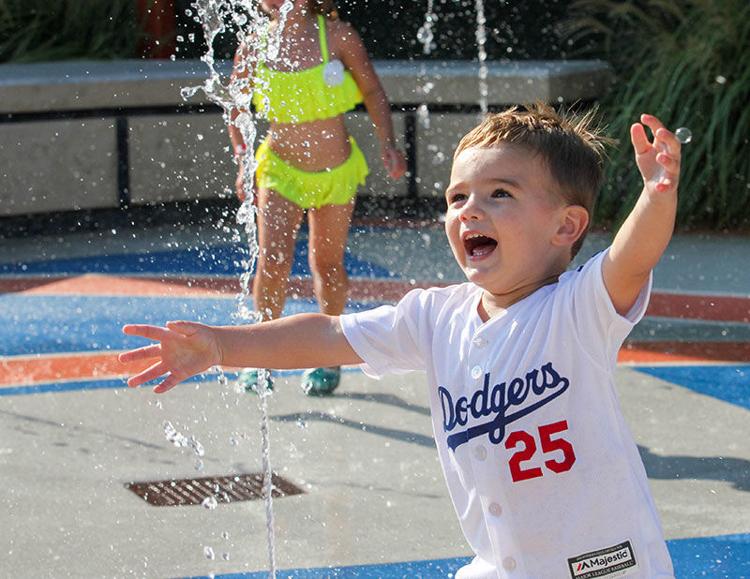 ---
---
Swimming holes are popular ways to beat the Oklahoma heat.
Illinois River
Visitors flock to the Illinois River in the summer. The options are endless, but the most popular activity is a float trip. There are several outfitters and options, including canoes, kayaks or inflatable rafts for larger groups. Trips of various lengths and degrees of difficulty are available, ranging from 6- to 70-mile stretches. 
Offering a wide variety of accommodations, from campgrounds to resorts and attractions, including disc golf courses and waterslides, the Illinois River is a perfect weekend destination for the whole family.
Blue Hole Park
Located 7 miles east of Salina, the Blue Hole swimming area has been cooling visitors off for generations. The main swimming hole is fed by three springs. There is an admission fee and concession stand.
The Pawnee Bathhouse
Take a step back in time and visit the Pawnee Bathhouse. A beautiful, sandstone rock bathhouse that includes a 2-acre fresh water pool, a sandy beach, water slide, high dive, diving board and paddle boats.
Located about 60 miles west of Tulsa, the Pawnee Bathhouse is on the National Historic Register and was selected as Discover Oklahoma's Favorite Summer Destination for 2003.
Spring Creek
Spring Creek is a natural, spring-fed, crystal-clear creek. The main area is located about 70 miles east of Tulsa off Highway 82. Although it's mostly bound by private lands, there are several public and paid access points that are deep enough to swim. 
Lake effect summer
Get out of the city heat and escape to one of our nearby lakes. Amenities are plentiful. Just pack your bathing suit, sunblock, shades and a picnic for the ultimate fun in the sun.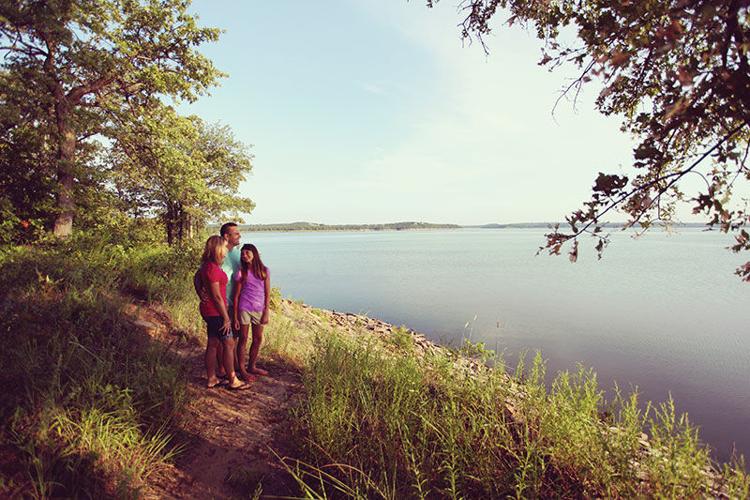 Keystone Lake
Keystone Lake is maintained by the U.S. Army Corps of Engineers and has 16 recreation areas for visitors to enjoy.
Perks: Conveniently located 15 miles west of downtown, Keystone Lake has a plethora of activities, including fishing, hiking, camping and horseback riding. 
---
Must do: Opening Memorial Day weekend, Yogi Bear's Jellystone Park at Keystone Lake is the ultimate family fun destination. 
Activities include camping, fishing, stand-up paddleboard rental, kayak rental and a giant floating water park called the Wibit. Jellystone is located at 29365 W. Highway 51, Mannford. keystonelakejp.com.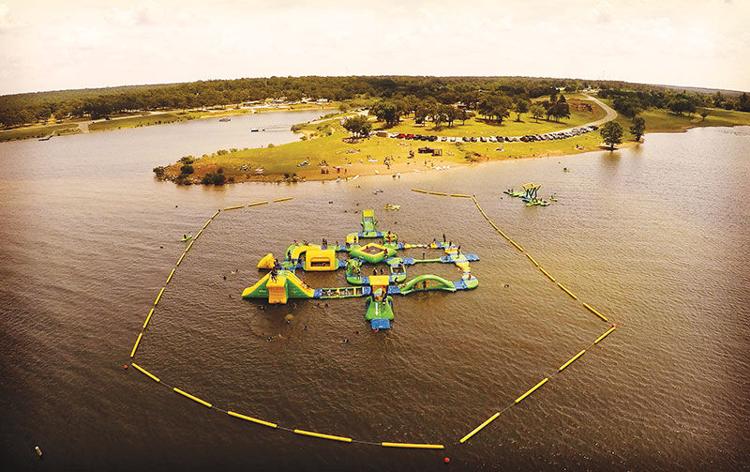 Grand Lake
Located approximately an hour northeast of Tulsa, Grand Lake is a perennial favorite for anyone who loves water activities.
Perks: Its 46,500 surface acres of water are ideal for boating, skiing, fishing, swimming and sailing.
Many companies offer a wide variety of water sport equipment rental, including ski boats, skis, tubes, pontoon boats, bass boats, wave runners/jet skis and sailboats.
Fishing has always been a popular activity on Grand Lake.
In May 2013, Bassmasters Magazine ranked it among the top 15 bass fishing lakes in the country. The lake also has an abundance of catfish, crappie and paddlefish, to name a few. Grand Lake hosted the Bassmasters Classic, the Super Bowl of professional bass fishing, in 2013 and 2016. 
For the dedicated fisherman, Grand Lake hosts many tournaments throughout the year. For those wanting to learn more about the sport, contact one of the fishing guide services in the area.
If you enjoy the water, but want to stay dry, Grand Lake offers a variety of land-based attractions.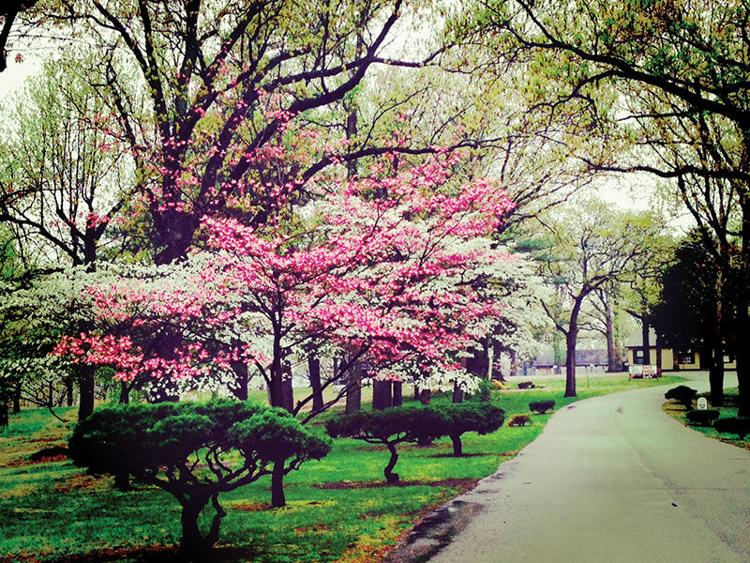 Grove's Har-Ber Village, 4404 W. 20th St., is a pioneer history museum and village. Open March through November, Har-Ber Village offers demonstrations of frontier life, hosts artifacts and weekly workshops, including jewelry making, soap making, bread making and various cooking classes. Reservations are required for workshops and classes.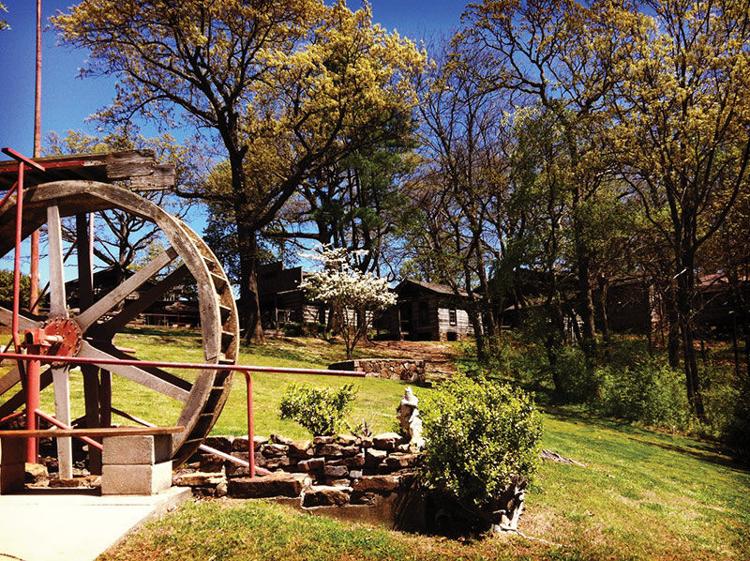 For those interested in more immersive activities, the village offers Pioneer Camp, Art Camp and Nature Camp.
For history enthusiasts, Har-Ber Village Museum has been chosen as a host venue for the 2017 tour of the Smithsonian Institution's exhibit, "The Way We Worked." The exhibit will be at the museum through May 8. Visit har-bervillage.com for details.
To reconnect with nature, check out the area's five state parks.
There are numerous waterfront campgrounds, including Bernice State Park. Campsites are available for tents and RVs. The park hosts an impressive nature center, ranked one of the 10 best in the state by Best of Oklahoma. Come meet the park's newest resident, a 7-year-old coyote, or watch local wildlife in its natural habitat from two wildlife watchtowers. 
The Bernice State Park Nature Center, 54101 E. Highway 85A, Bernice, is open 9 a.m.-4 p.m., Wednesday-Sunday. 
Golfing is a popular pastime at Grand Lake. Many courses are available to the public along the vast shoreline, including Patricia Island, Grand Cherokee and Cherokee Grove. For those seeking luxury and relaxation, Shangri La has it all. After extensive, multi-million dollar renovations, this lakeside getaway boasts 27 championship golf holes and a stunning new clubhouse. Its course received 4.5 out of 5 stars from Golf Digest Magazine.
Make a weekend out of it by booking a room at its new resort, spa and conference center.
---
Must do: For those seeking more adventure, Sail Grand at the Shangri La Marina offers parasail rides. Fly high over the blue waters and enjoy panoramic views of the beautiful landscapes.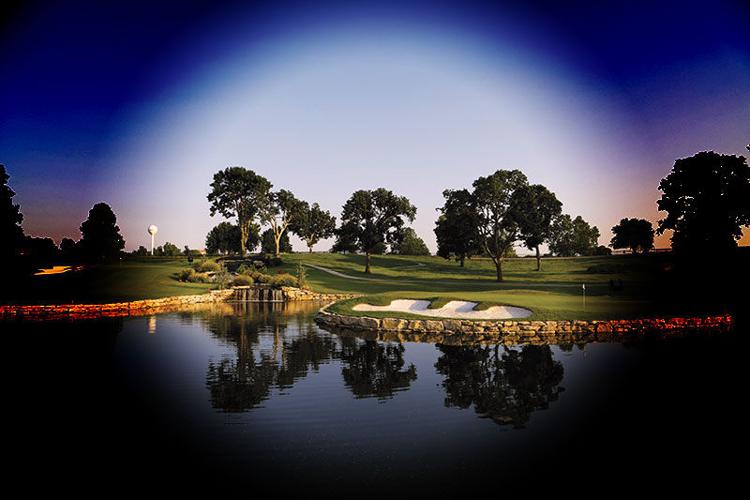 Lake Tenkiller
Nestled in the foothills of the Ozarks, Lake Tenkiller is about an hour and a half southeast of Tulsa. Known for its steep bluffs and clear, blue waters, the lake offers opportunities for nature lovers of all kinds.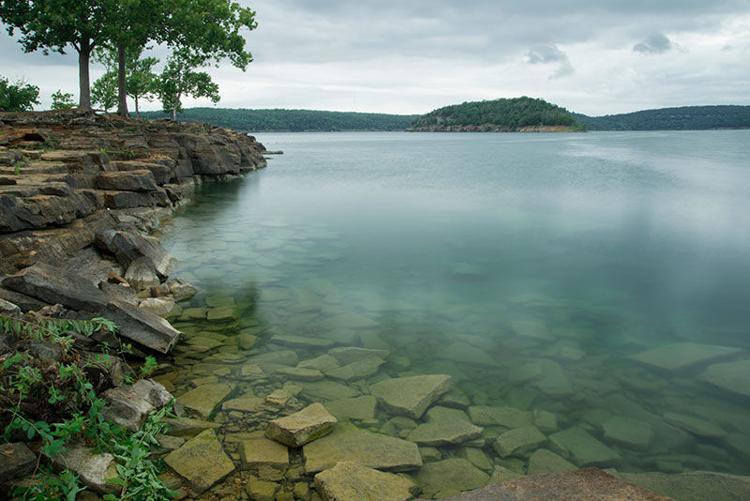 Perks: According to the Gore Chamber of Commerce, the area of the Lower Illinois River just below the Tenkiller Dam is the "Trout Capital of Oklahoma." Year-round fishing is available at Lake Tenkiller with an abundance of bass, crappie, catfish and walleye.
With approximately 1,400 acres available for camping, including two state parks, privately owned campgrounds, and U.S. Army Corps of Engineers-maintained campgrounds, stay around to explore this natural paradise.
---
Must do: Lake Tenkiller's clear water makes it a popular destination for scuba divers from the surrounding region. 
Dive shops are available to provide certification, scuba equipment and instruction.
According to the Lake Tenkiller Area Visitors Guide, when the Illinois River was flooded to create the lake, a town was left behind on the lake bottom. Artifacts like horseshoes, buggies, homes and farm equipment — all protected by state law — are still accessible underwater.