Overcoming challenges
By Anne Brockman
Recently, Thumbtack.com named Tulsa the No. 1 city for women entrepreneurs, citing the optimism women have in their business prospects and a community supportive to female business owners.
"There are a lot of great companies here, a lot of great entrepreneurs, and statistics like that are a rallying point for the broader community that says there is some validation happening here," says Dustin Curzon, executive director of 36 Degrees North. "It also raises the bar for our community. And it makes us ask the question as programmers, 'How do we live up to that and make it a reality?'"
Although women represent 50.8 percent of the U.S. population, only 35.5 percent of entrepreneurs are women, according to the 2017 State of Entrepreneurship by the Kauffman Foundation. Research shows women excel in entrepreneurial roles but still face unique barriers, including a lack of mentorship, the misguided masculine perception of entrepreneurship and the additional pressure to maintain a work-life balance with family responsibilities.
At 36 Degrees North, a basecamp for entrepreneurs that provides workspace, resources and a diverse community of members, 39 percent of its members are women.
Among them is Melanie Smith. The Arkansas native moved to Tulsa to attend the University of Tulsa, where she earned her doctorate in computer science. After years employed with several organizations, she began working with 36 Degrees North. But while at the entrepreneurial hub, she caught the bug to start her own company, Blue Tree Data Consulting, in early 2017.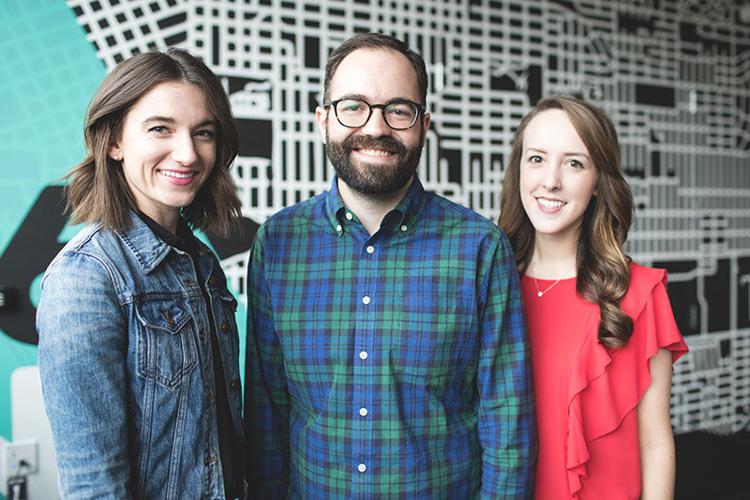 "It has taken the fear away of starting my own venture," Smith says of working from 36 Degrees North. The networking opportunities there have helped her lay her company's groundwork, as well as connect her with future clients. Blue Tree Data Consulting is already doing business, and Smith expects $150,000 in revenue this year.  
Financing remains one of the biggest challenges with any start-up, but especially those owned by women, who begin companies with nearly half as much capital as men. Women only receive 4.4 percent of small business loan dollars — that's $1 of every $23 in conventional small business loans — according to a report by the U.S. Senate. Women are one-third as likely to access funding through outside investors or venture capital, according to the Kauffman Foundation. 
To help provide meaningful and strategic mentorship opportunities, Curzon says 36 Degrees North will roll out a mentorship program, which will provide matchmaking, meetup space and training for interested individuals, both male and female. 
Gender-specific entrepreneurial events remain an integral part of networking for women, according to Curzon and Smith, who cite solidarity and relatability as key benefits to events of this nature. 
36 Degrees North provides physical space and hosts women-centric programming like women's co-working day, Curzon says.
Research shows that women have a more strategic view and heightened sense of risk when it comes to starting a business, which often correlates to greater success. But they have to take that first step.
"Walk it out," Smith says of her own experience. "Don't let fear be a hindrance. Take one step at a time."
Learn more about 36 Degrees North.
Balancing act
New coworking facility assists 'momprenuers' 
By Morgan Phillips
For many parents, juggling work and child rearing can be a major barrier to starting their own businesses. A new resource in midtown seeks to help Tulsa entrepreneurs balance the two.
The Work Life Balance Studio at 3144 S. Winston Ave. offers shared office and conference space in a kid-friendly environment that encourages parents to work with their children in tow. 
The company is the latest venture of Adrienne Kallweit, co-founder of the successful SeekingSitters franchise. At the Work Life Balance Studio, a SeekingSitters-member babysitter is available to provide on-demand childcare while kids' parents work on site. This service is by reservation and for members only.
Like 36 Degrees North, the Work Life Balance Studio offers various membership levels that allow parents to drop in as needed or rent dedicated office space. Some areas of the facility are adults only, while other rooms allow parents to work alongside their kids.
Young children are provided with age-appropriate activities when they arrive at the Work Life Balance Studio. Hangout areas are available for older children and teens. "The idea is to keep the kids engaged so their parents can work," Kallweit says. 
For more information, visit coworkingkangaroo.com. 
Find and replace
Tulsa's Young Entrepreneur of the Year recruits talented pros.
By Julie Wenger Watson
Switchgear Search and Recruiting founder and CEO Dixie Agostino believes the key to successful corporate recruiting isn't finding the people. According to her, that's the easy part. Understanding what motivates them is the challenge.
"Breaking up with your work family isn't as emotional as a romantic breakup, but it has all of the same elements," says Agostino, who is the Tulsa Regional Chamber's 2016 Young Entrepreneur of the Year. "People are messy and wonderful and emotional and unpredictable. You have to understand people, or you don't last in this business."
Agostino started Switchgear in 2010 after eight years working in transportation logistics. Her company recruits technical talent for engineering, financial and manufacturing businesses.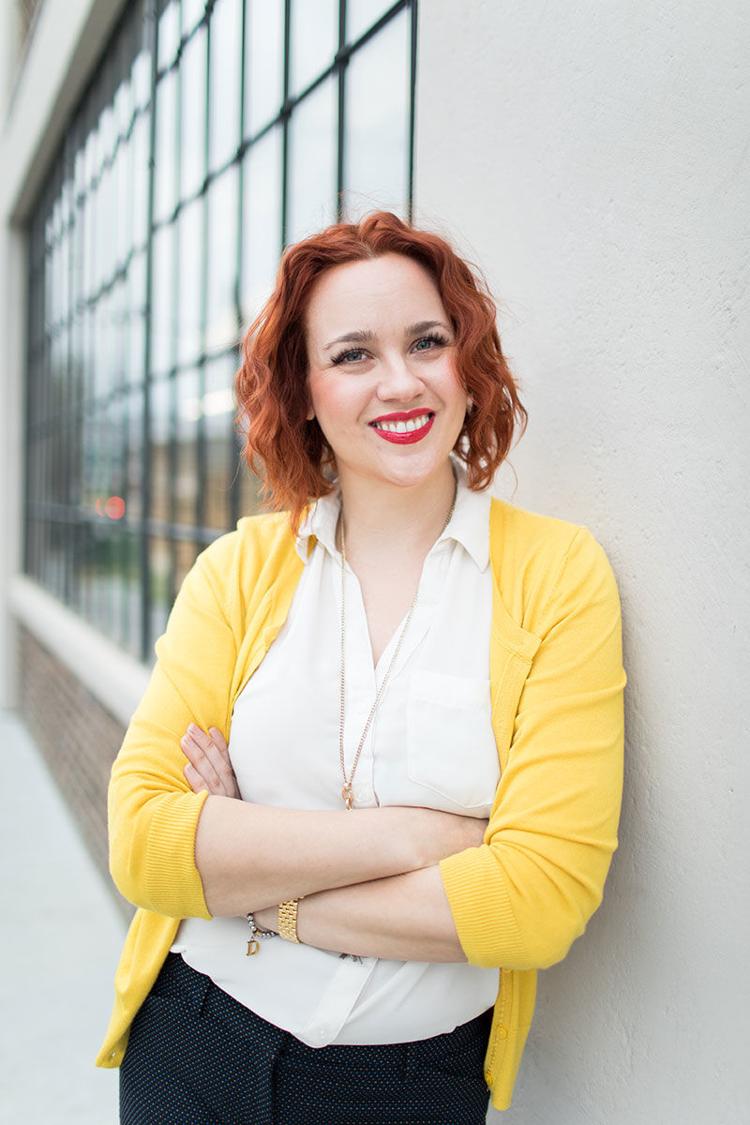 "The only skill I had was being able to sweet-talk truck drivers into getting into their truck and doing their job," she laughs. "And that honestly transitioned into something that paid pretty well." 
The business has grown exponentially, garnering local and national recognition. Switchgear made the "Inc. 5000" list of fastest-growing companies in 2015, as well as its list of "50 Fastest Growing Women-Led Companies in America" — notably all eight of Agostino's employees are female. 
Agostino manages her burgeoning business while raising four kids and regularly volunteering at Tulsa's startup incubators 36 Degrees North and the Forge. She credits much of her own success to the support and mentoring she received from others. 
"Nobody is alone. I would never have accomplished any of these things if it hadn't been for somebody else," she says. "Somebody believed in me enough to say, 'Hey, you should start your own business.' Somebody gave me a shot to have space at the Forge when I would never have been able to start my own business from home."