Tulsans know they can experience Irish culture in local pubs, at Celtic music concerts, St. Patrick's Day parties and Bloomsday celebrations. Now they can add the ancient sport of hurling.
Going back some 3,000 years, hurling is played with two teams of 15 players, who use large wooden sticks with flattened ends, called hurleys, to hit a small ball, called a sliotar, through an opponent's goal posts.
"Hurling is a unique sport that uses a mixture of skill, athleticism and a bit of brute force," says James Herron, who founded the Tulsa Gaelic Athletic Club (GAC) in 2018. "It's often referred to as the fastest game on grass."
Herron began playing hurling seven years ago while living in New Jersey. "As I began to play in matches and get more proficient in skill, I fell in love with not just the sport, but also the Irish spirit that followed it," he says. "(In America) it is a sport played solely by amateurs who play for nothing but the love of the game."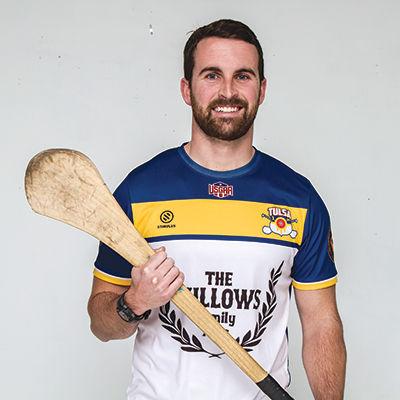 Herron says he was surprised by how many Tulsans were familiar with the sport and even had their own gear prior to forming the GAC in July. There is currently one Tulsa team, but Herron plans to grow the sport's presence to create a local league made up of six teams.
Next month, Tulsa GAC will host a hurling tournament featuring 12 teams from cities including Austin, Chicago, Denver, Memphis, St. Louis and Kansas City. "We're looking forward to showing them the Magic City and showcasing the sport for Tulsans," Herron says.
Herron encourages interested players to follow facebook.com/tulsaGAC to learn more about joining.
"There's no commitment to having players join and commit to a traveling league," though the team has had a joint practice with teams from Kansas City and Memphis, he says. "We've been fortunate that we've been sponsored (by the Willows Family Ales, Dead Armadillo Brewery and the Hunt Club) and have been able to buy equipment for that person who is unsure of the sport to try it out, see what they think and take it from there."
---
April 6 — "Hurling in the Heartland" Tournament
8 a.m.-8 p.m. Veterans Park, 1875 S. Boulder Park Drive. Free to attend; spectators welcome. facebook.com/tulsaGAC