New houses are all about square footage, cabinet choices, countertop options, sparkling appliances and insurable roofs. Buyers just have to move in, arrange the furniture, empty dozens of boxes, hang some pictures and start making memories.
Older homes come with different attributes. Stories and plots are already built into their plaster walls, archways or unique trim kits. Physical and historical baggage are just waiting to be unpacked. And when diligent researchers like the two women featured here uncover such details, those homes become more than just address numbers on a street. Each becomes its own fingerprint. A one-of-a-kind snowflake in a blizzard of abodes.
Arena Mueller and Rachel Shoemaker share passions for houses, history and this city. Their research provides the narratives these structures might speak. More than just homes, these houses are lived-in history.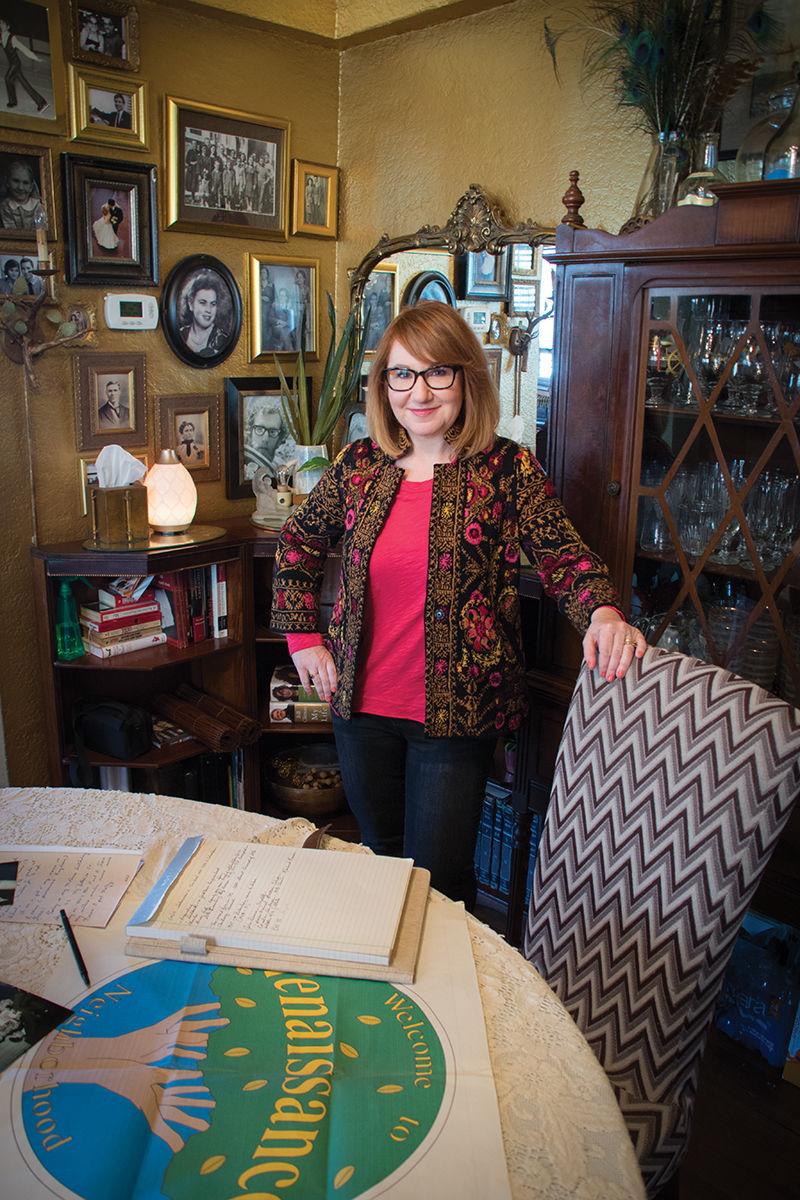 Renaissance woman: Arena Mueller
Anyone driving through Tulsa's Renaissance neighborhood can see the charm and uniqueness of its homes. Arena Mueller considers it the heart of midtown Tulsa; bordered on the north and south by East 11th and 15th streets, on the east and west by South Lewis and Harvard avenues. It's also ground zero for her research. She has called the neighborhood home since 2009.
Mueller describes her own home in the neighborhood as "a little jewel box on a corner lot." She fell in love with the 1930-built, yellow-brick gingerbread house and its arched tray ceilings and original chandeliers. "It's tiny, but magnificent," she claims.
There are no granite countertops or fancy backsplashes for her. "I still have the original 1930 kitchen," she says proudly.
Along with being curious about her own home, she decided to research the rich histories (or checkered pasts) of others in the neighborhood. "There isn't another home in the neighborhood like mine," she says, "but my neighbors can say the same."
In spring 2017, Mueller created the Renaissance Neighborhood History Project, a working study of her special piece of Tulsa history. She posts her findings at tulsarenaissancehistory.blogspot.com.
Monday through Friday, Mueller is a hard-working government employee. A clinical psychologist who works with veterans. Long hours. High stress levels.
"I needed a hobby that captivated me during my time away from work," she says, explaining how she became interested in researching older homes.
One Renaissance home, in particular, has physical treasures worth noting. Also built in 1930, the home has two flat, octagonal stained glass panels that serve as ceiling light fixtures. One, blue/green; the other, silver/gold. Mueller's work is helping to photograph and document these features for historic preservation.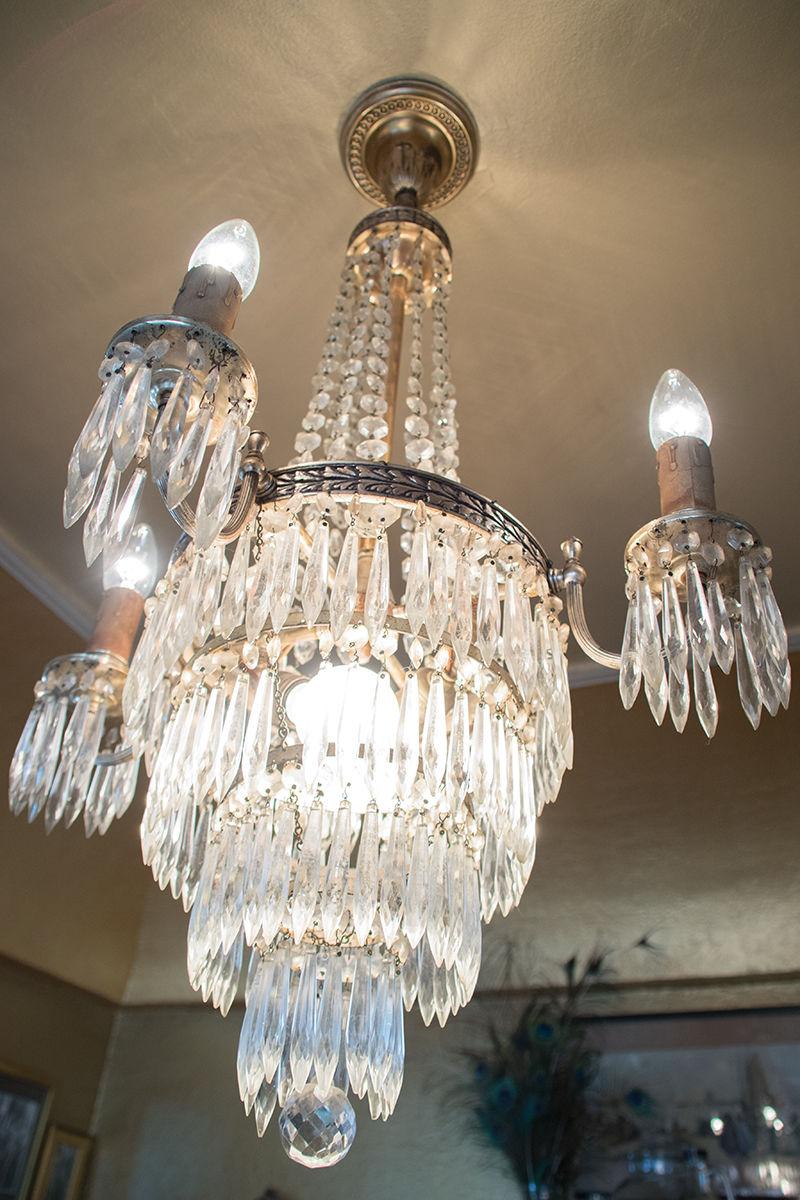 The first house she wrote about was built in 1925, constructed around a safe in the basement. Cassie DeLozier Miller and Travis Miller already knew the history of their home and Mueller asked to write about it. "I thought it was a good place to start since the builder of that home, W.P. Miles, subdivided a significant part of the neighborhood," Mueller says. As the gossip goes, the owner was a bootlegger. When the Millers heard the story, they invited guests to a speakeasy-themed party to help fund a safecracker. Sadly, much like the
Geraldo Rivera safecracking fizzle of 1986, the inside only contained a shot glass, mirror and milk-glass light shade.
It was the character of the home that drew in the homeowners. "One of the reasons we bought in midtown and the house we did is that we had an interest in architectural details that you can't get in new homes," Delozier Miller says. "These have a life and a story of their own, and we were interested in finding that story."
When the homes were built in the late '20s and early '30s, most came with clauses stating they were never to be "sold or occupied by anyone of the Negro race," with one exception: domestic service. The 1968 Fair Housing Act made housing discrimination illegal.
The most recent house Mueller researched also had ties to Tulsa's race issues. The original owner was William Redfearn, a white man who owned a theater and hotel on Greenwood Avenue.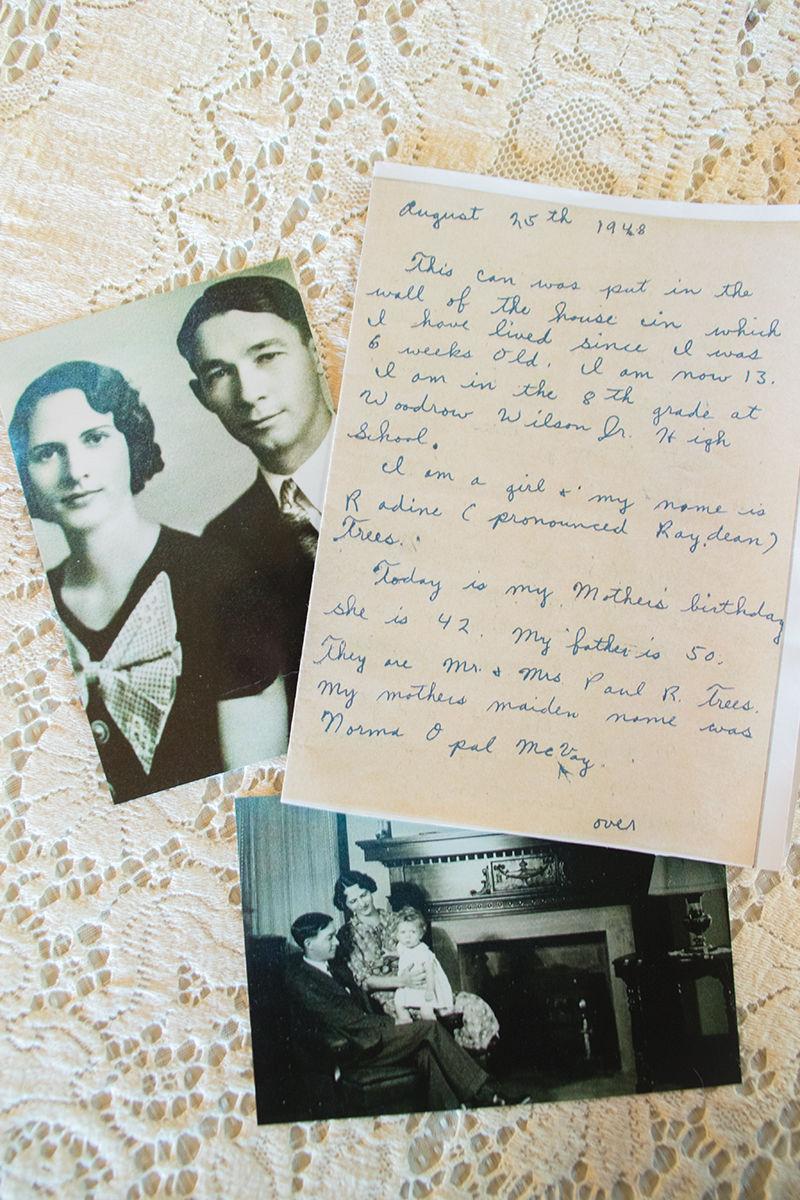 The day of the 1921 Tulsa Race Massacre, his buildings burned to the ground. Redfearn estimated his loss at $104,000 (more like millions in today's dollars). Although he was fully insured, the insurance company refused to pay.
Redfearn sued the city, county and insurance company, claiming police burned down his buildings. He produced 19 witnesses in a case that went all the way to Oklahoma Supreme Court. Although he lost, trial records and witness statements proved to be historical treasure troves of information.
He built another house, a Tudor near East 14th Street and South Birmingham Avenue, in 1929 but died before finishing the second floor. None of the next six owners over 86 years got around to it either. Residents of the home were plagued by divorces, bankruptcies and foreclosures. For Mueller, the possibility of a curse only adds to the intrigue.
The Renaissance Neighborhood Association has been a fertile source of history about the homes in the area and is credited for helping to save the Campbell Hotel by opposing an effort in the late 1990s to raze the then-vacant building. "We're looking at our assets to consider an historical designation," Mueller says of the neighborhood. Nothing regulatory to set remodeling standards. Just for the accolade and to recognize the assets that exist within the neighborhood, like the Tudor revival by architect Joseph Koberling Jr. — known for Tulsa's downtown library, the Public Service Co. building and Will Rogers High School — and a streamline art deco home. Mueller's work could help toward that goal, too.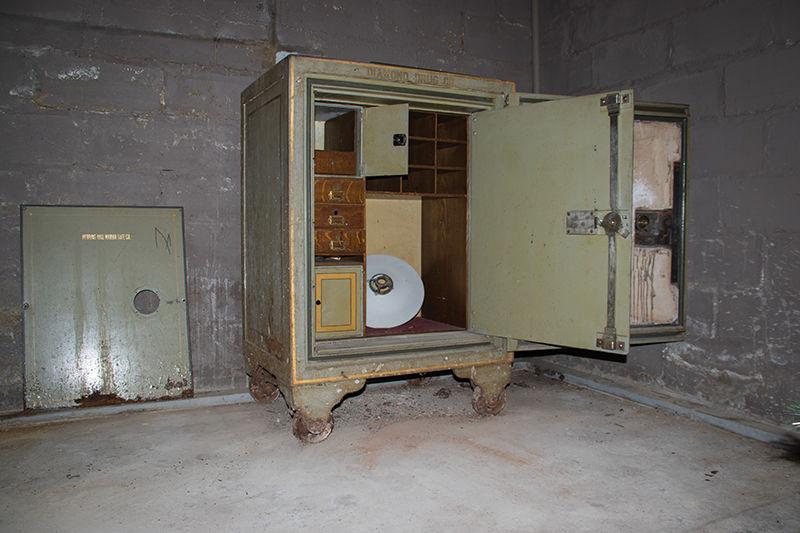 Her research process is linear. Point A to Points B, C, D and so on. Her neighbors have been encouraging and willing to share the history they know.
"I start by getting my hand on the abstract from the abstract company," she says. That official document provides the history of the property. Once she gets the line of homeowners, she matches those names to the 1930 and 1940 U.S. census. Documents from the county assessor and
Oklahoma Historical Society also are useful.
Originally, all the land in the neighborhood was owned by members of the Creek Nation, as allotted by the federal government. One of the original allotments went to 8-year-old Addie Perryman, considered a member of Tulsa's "first family." She received 160 acres.
After a few transactions, some of Perryman's property was sold to W.P. Miles, the first man to plat and subdivide much of the land that became Renaissance Neighborhood. He called it the Miles Addition.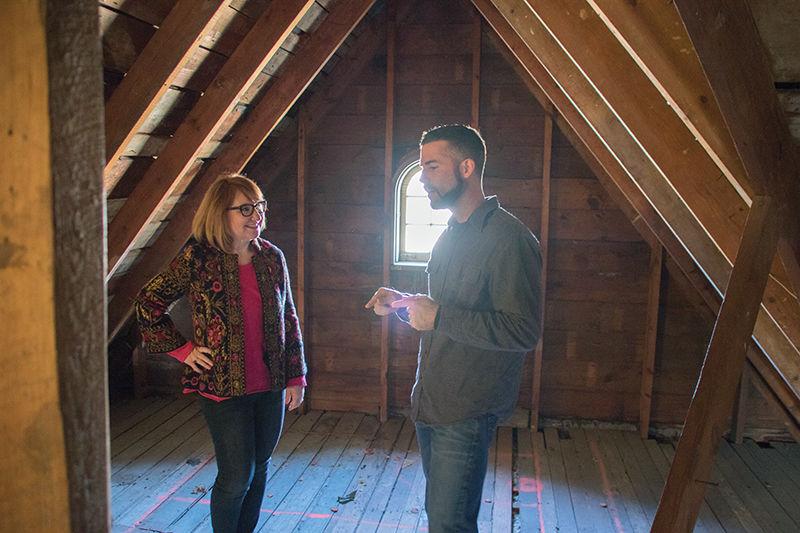 Although Mueller hasn't quite reached her goal of researching four homes a year, her pursuit of local history continues. "I'm behind," she admits. "My hobby has to wait for weekends. But once I get into a house, it almost just wraps me up."
Mueller didn't grow up in a historically significant home. In fact, because her parents moved so often, she doesn't claim any home as the one she grew up in. Her appreciation for homes with a history originated with her grandparents.
They lived in the west suburbs of Chicago in the 1980s, where her grandmother was a real estate professional. When as a young girl Mueller would visit in the summers, the two would tour older homes. Everything from the smallest detail to the third-floor ballrooms fascinated her.
Historic homes have always attracted her — some real, some imaginary, some literary. The homes in her grandparents' neighborhood. Thornfield Hall in "Jane Eyre." And especially Grey Gardens, the East Hampton estate whose decline and decay inspired a documentary, Broadway musical and TV movie.
"Grey Gardens taught me that a house can be a character, an entity, a living, breathing family member with its own quirks and style," Mueller says on her website. "These homes evoke a sense of stewardship for the future from their owners and caretakers."
Sears-ious historian: Rachel Shoemaker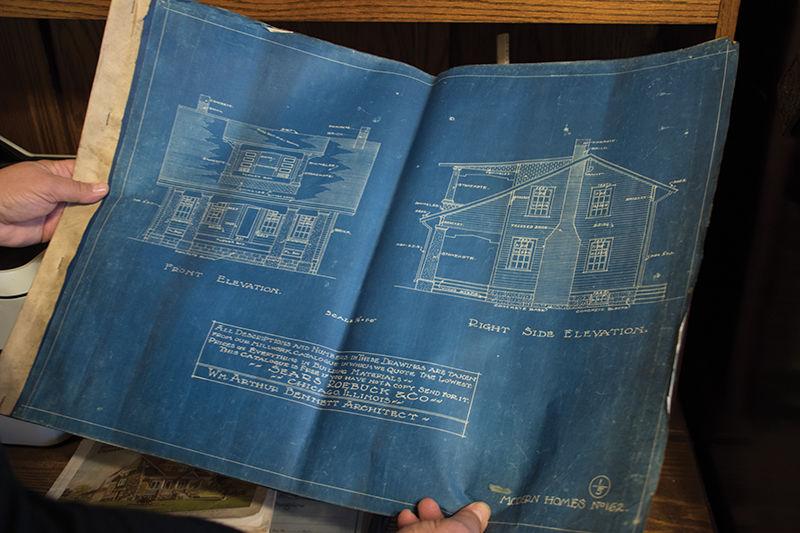 If you want to know about Route 66, ask Michael Wallis. For T-Town weather, try Travis Meyer. But if you're looking to learn something about kit homes from Sears, Rachel Shoemaker is your local authority. And if she hadn't needed a rotator cuff repair, none of this might have been possible.
This recently retired firefighter was placed on light duty following surgery in April 2008. Her supervisor, knowing she had a degree in music, assigned her an interesting task: researching artwork displayed at fire stations.   
As a result of a 1969 city ordinance, a small percentage of the cost for Tulsa's public buildings was designated for public art, including statues and paintings. Armed with a camera and curiosity, Shoemaker dug into the works, the artists and how the pieces came to be. She also stumbled onto information about the architects and blueprints for local fire stations. And a few detours later, she wandered into the world of mail-order kit homes.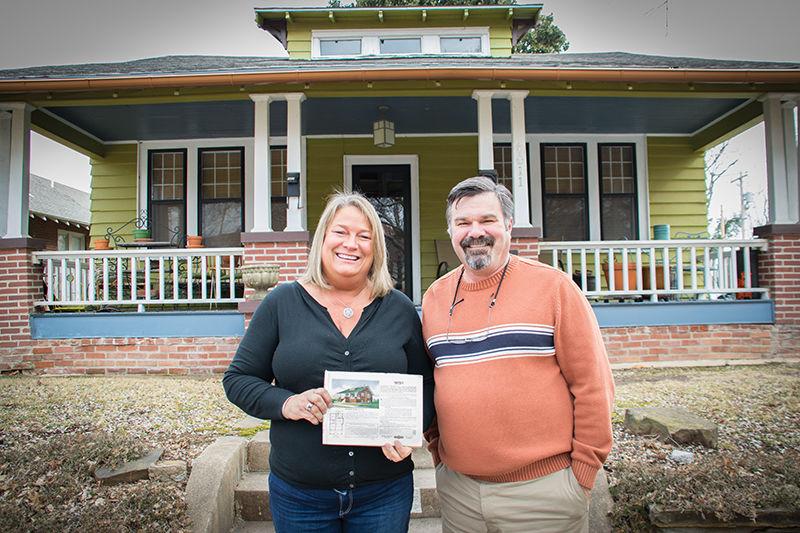 The idea behind kit homes originated with a Michigan lumber dealer/mill that wanted to sell more materials. The Aladdin Co. in Bay City offered "knock down boats" (essentially boat kits). The lumber for the boats came with the plans needed to put the pieces together.
The marketing approach was simple yet genius. Buy the material, get the blueprints free. The idea expanded to homes and cottages to go with the boats. Eventually, heavyweights like Sears jumped on the bandwagon.
The company precut and bundled all the materials needed — framing, windows, door hardware. Everything but concrete and rock. Those materials were too heavy to ship and had to be bought locally. Also excluded were materials for electricity or plumbing, neither of which were standard at the time.
Sears produced kit homes between 1908 and 1940, ranging in price from a few hundred to a few thousand dollars. Approximately 70,000 kit homes were shipped to all (at the time) 48 states through the company's Mail Order Modern Homes program.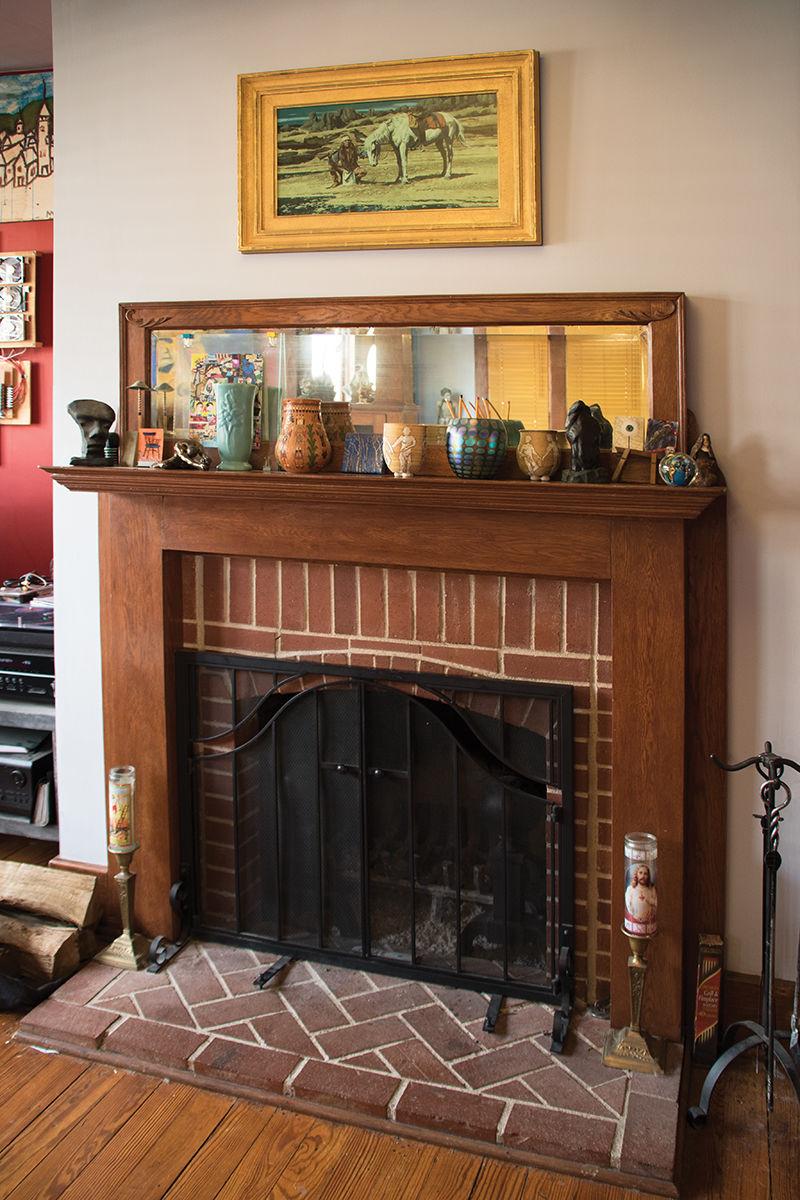 Buyers could choose from 370 models, not counting mirror-image plans. All 10,000 to 30,000 pieces were well marked and shipped via boxcar. Most comforting, they arrived with a 75-page instruction book.
Over her 10 years of research, Shoemaker has identified 20 Sears homes in Tulsa. The earliest dates to 1912; it's a Sears Hazelton in Brady Heights owned by Scott Trizza. The longtime Brady Heights resident did not know his home was a Sears catalog home until the day Shoemaker knocked on his door to meet him and show the homeowners its catalog. Trizza says he loves to sit on his front porch and often meets travelers touring Tulsa's historic home sites.
Statewide, there are closer to 60 Sears homes. In the beginning, Oklahoma was too far from the Sears lumber mill in Cairo, Illinois, to make shipping efficient. Other kit home companies such as Aladdin and Gordon van Tine had small mills located across the country, which made shipping costs more reasonable. As the original lumber supplier bought other mills around the country, outposts like Oklahoma were within reach.
At the beginning of her research, Shoemaker bought books on the subject and pored over the photos. She recognized one home — a Sears Woodland — close to her assigned Fire Station No. 2 on West Edison Street. "I've got an eye for detail," she says. "I have a really good memory for things like that." Even throughout potential decades of change or additions, the homes are still recognizable to Shoemaker.
She discovered another one in Owen Park. "It looks like every other house for the most part," but she focused on the details. To determine if the house is the Sears version, room measurements have to be exact. She obtains dimensions from assessor websites and gets a good idea on room size and floor plans based on window and door placement.
From there, she does meat-and-potatoes detective work. She researches the buyers from sales records and can obtain addresses from census reports or city directories from that particular timeframe, eventually finding the home and maybe even descendants who have photos.
Mortgage records can yield helpful information, too, as Sears offered financing for the homes.
"First thing I look for is if (the house) matches the catalog image," Shoemaker says. She then checks examples of the millwork to confirm the Sears connection.
Other evidence can be stenciling on the wood to indicate it was precut and to instruct builders about which pieces go together. Shipping labels on the back of the millwork are other clues (look for Sears as the return address). "It's like paint-by-number or Ikea in today's world," she says of the bygone kit-home phenomenon.
"They're not any different — not any better or any worse — than any other house; just part of Americana," she points out, adding that the homes of this era were built from first-growth lumber.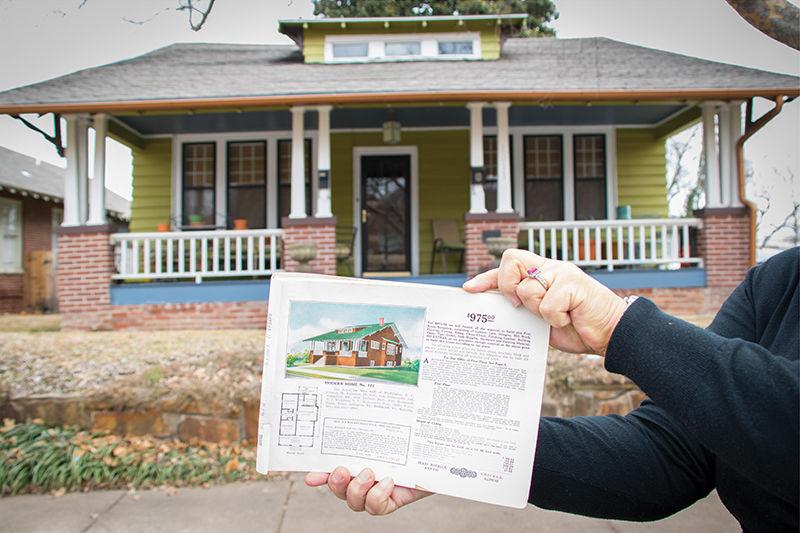 The more she drilled, the more she discovered. For instance, the plans for the Sears homes came from articles in building trade journals or pattern books where architect designs were often featured. These kit companies were in the business to sell lumber and building materials, and having prepared plans saved time and money — although they did, upon request, design homes for buyers.  
Kit homes died out as building codes became stricter and more varied by local jurisdictions. According to Shoemaker, they still are available through other sources with the understanding that the owner/builder adapts them to local building codes.
Shoemaker, herself, doesn't live in a Sears kit home. Her Bixby house was built in 1999, and contains her pair of four-drawer file cabinets filled with catalogs of kit homes. The catalogs featured testimonials (today's customer reviews) sent to the companies by recent users. Using those testimonials, she was able to locate several hundred kit homes built across the country from all kit-home manufacturers.
Her research once took 10-12 hours a day. Now retired, she mostly answers questions via email, her blog or the Facebook page she created nine years ago. She has become a leading researcher of Sears kit homes. She has been contacted on Sears' behalf as an expert witness to prove a house in question was not a Sears kit home. She also has done radio interviews and has been featured in newspaper articles in Los Angeles and Colorado Springs, as well as in Connecticut History magazine.
When Shoemaker notifies someone of their home's history, she gets different reactions. "Some aren't interested to find out they live in a Sears home," she says. But some are because the homes have become popular again. "All the rage," she adds.
Shoemaker invites her followers to widen their appreciation of Tulsa architecture to include these homes: "Look past the mansions of the oil tycoons and the Art Deco that has made us so popular and enjoy a little Tulsa history as well as Oklahoma history."