It was 2009. Unhappy in her job, Nikki Halgren was ready for a change.
With plenty of sales experience but no formal art training, Halgren dove in, creating Gleeful Peacock, her Internet-based jewelry and accessory company. What started as a side hustle quickly turned into a full-time career with jewelry sales across the U.S.
Nearly a decade later, Halgren is taking on a new creative challenge.
This spring she'll launch an edgier line of jewelry and apparel she calls Rebel Heart Society.
"A creative person has to look inward and pay attention to how they change and evolve," Halgren says. "When I started Gleeful Peacock, I was a completely different person. I had a young daughter. I was cardigans and ballet flats. Now I'm a single mom of a teenager, and I'm braids and trucker hats and boots. I've evolved into a different version of myself."
According to Halgren, a health crisis and some personnel challenges in her company prompted this new venture.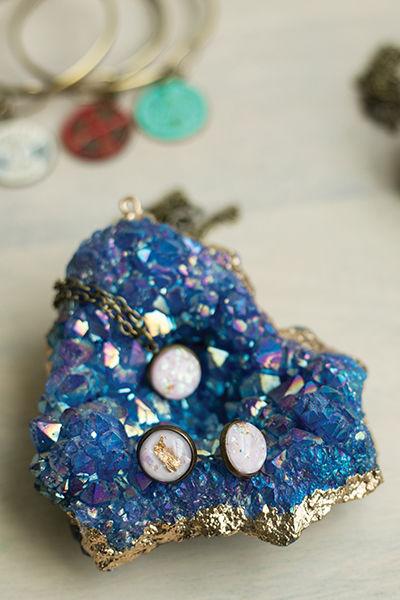 "I had a rough couple of years," she says. "I had to find a lot of inner strength. Gleeful Peacock was about being happy and colorful, but starting Rebel Heart was more about harnessing my stronger side, the side of me that had to be a tougher chick."
Rebel Heart Society gets introduced to the world
While she still loves her work at Gleeful Peacock, she's excited about her new products, which will include jewelry to wear "from a board room to a bar crawl," she says. "It will give me the freedom to be a bit more rebellious … the opportunity to express myself under a bigger umbrella."
For more about Halgren's jewelry, visit gleefulpeacock.com. Her new site, rebelheartsociety.com, will launch mid-spring.