Matt Stick sits alone at a small wooden desk in his room and begins to draw. More than a hobby, the practice is the 26-year-old's way forward from a terrifying time for him and for his family.
In 2012, Matt stabbed and killed his mother, Veronica, while experiencing his first (and only) psychotic break. At the time, he believed he was saving his mother from demons that possessed her.
It took months for his psychosis to begin to fade and years before he was in recovery. Two years and eight months after his mother's death, Matt was found not guilty by reason of insanity and sentenced to the Oklahoma Forensic Center, the state's largest behavioral health facility. He was diagnosed with Bipolar 1 Disorder with psychotic features.
Matt's father, Michael Stick, is a teacher and pastor. He says that although he was not aware of his son's mental illness at the time, he knew immediately after learning of his wife's death that Matt was not in his right mind.
Initially, Matt was incarcerated at David L. Moss Criminal Justice Center. While grieving his wife's death, Michael also faced the possibility of being permanently separated from his son. "I thought I'd lost both of them," Michael says.
As he and his other two adult children learned more about mental illness, Michael was able to express his feelings about their situation.
"What caused my wife's death was not my son, but the psychosis," he explains. "While his body did that, his mind didn't. I don't have to forgive my son for this. If I have to forgive anything, it would be the psychosis. But I can't forgive the disease. How can we?"
Michael began writing the family's story soon after Veronica's death in order "to remember (Veronica) and bring mental illness to light."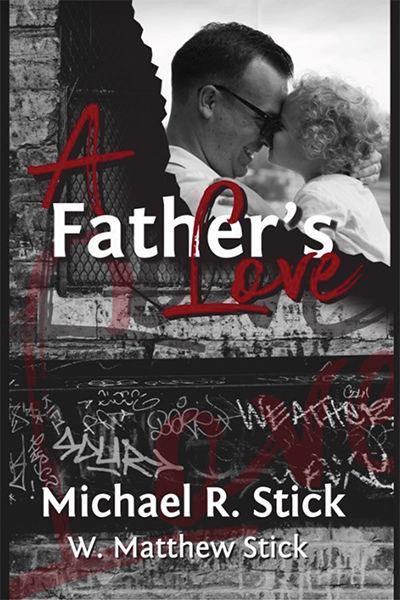 Grief still accompanies Michael, but when he finished the book, he says he "felt freer." "Everything I was trying to remember was on paper," Michael says, "and that weight was lifted off me."
Matt had enjoyed drawing from an early age and, before psychosis, had begun to see art as his future career path. His graphite drawings are precise and extremely detailed, a style called realism.
During the worst days of his psychosis, Matt didn't draw at all. "My mind was in a different universe," he says in a letter to TulsaPeople.
As his medication began to take effect and his mind returned from the brink, Matt returned to art only to find that his skills had suffered, as well.
"My perception of depth and contrast and color was skewed to say the least," he says. "Eyes would end up bigger than they were supposed to be. The shading was all off. Everything was a little bit different." It would be years before his mind returned to normal and with it, his artistic abilities.
In jail awaiting sentencing, Matt drew greeting cards, tattoo designs and portraits for other inmates. "My art helped carry me through my time at David L. Moss," Matt remembers. Because he had a skill that was valuable to other inmates, "(Art) helped protect me."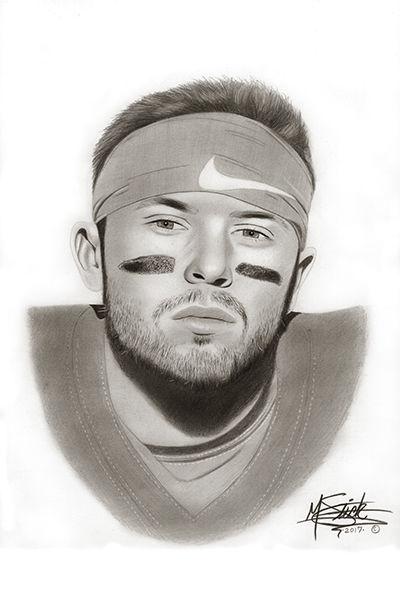 Now symptom-free for three years, Matt believes that art saved his life and his mind. "(Drawing has) given me purpose and provided a creative outlet."
In addition to working with his father on "A Father's Love," Matt wrote and illustrated a children's book called "When Mama Cries."
Veronica struggled with bouts of crippling depression. She would stay in bed and cry; she was even suicidal at one point, Michael says. Matt's book explains depression from the perspective of children and portrays Matt's and his siblings' childhood experiences with their mother.
"Growing up," Matt says, "I didn't understand mental illness, and neither did my family. Children who grow up without knowledge of mental illness become adults who are also ignorant to it."
Matt's sister, Katie, formatted the book and colored Matt's illustrations. Matt's next children's book will describe bipolar disorder. The book is written and illustrated, awaiting formatting and color. Michael started Brainstorm Publications to self-publish the books. A release date has not yet been set.
Matt hopes his books will help children and families see mental illness as a sickness, and empower people to recognize signs of such illnesses in themselves or loved ones. "Mental illness is a disease of the brain, just as real as cancer or diabetes, and needs to be treated as such," he says. "It is not a weakness, character flaw or spiritual fault. It's a sickness."
For Matt and his family, the writing and illustrating processes have been healing in many ways. "Working together with my family has been absolutely amazing. It has brought us so much closer," Matt says. "(The books) helped us not only to grieve, but to find purpose and try to use our struggles to help others."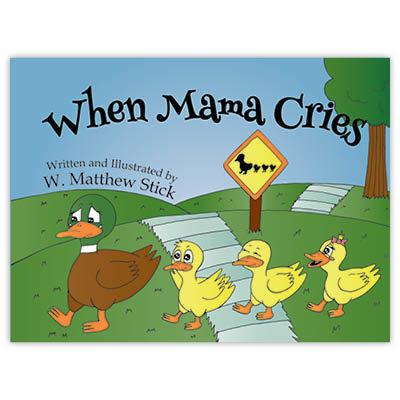 Matt is currently planning a portrait series called "Faces of Recovery" in which he will draw people in recovery from mental illness and is currently working on another series called "Memento," in which he draws people who died by suicide. He provides the "Memento" portraits to grieving families free of charge.
Matt is still a patient at the Oklahoma Forensic Center with an indefinite length of stay. The program is unclear as to the length or stipulations for conditional release. Someday Matt hopes to pursue his art education and work as an artist, using his skills to shed light on mental illness.
In the meantime, Michael visits every week. Father and son talk about art, hope, guilt, forgiveness, the future and Veronica.
"My mother was my biggest supporter of my art," Matt says. "With every piece I create, I like to believe that wherever she is, she gets to see it."
To view or purchase Matt's drawings, "When Mama Cries," or "A Father's Love," email Michael at dr.mstick@gmail.com.