More than 200 guests attended the Newsmakers Luncheon presented by the Association for Women in Communications Tulsa Chapter. The event was May 2 at Southern Hills Country Club.
The 2018 Newsmakers are Anna America, Tulsa city councilor and CEO of the Child Abuse Network; Cindy Hulsey, executive director of Magic City Books and the Tulsa Literary Coalition; and Dr. Kayse Shrum, president of Oklahoma State University Center for Health Sciences and dean of the OSU College of Osteopathic Medicine. Retired news anchor Carole Lambert received the 2018 Saidie Lifetime Achievement Award. The honor is named for Saidie Adwon, a female pioneer in the broadcast industry.
AWC-Tulsa also awarded scholarships to two female communications students: Natalie Wilkinson of Oral Roberts University and Kali Ritchey of the University of Tulsa.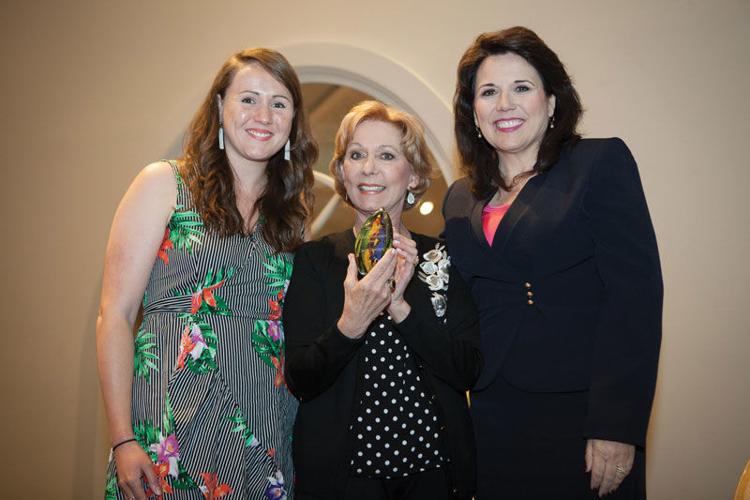 Hannah Jackson, AWC-Tulsa president; honoree Carole Lambert; and emcee Leanne Taylor of KOTV News On 6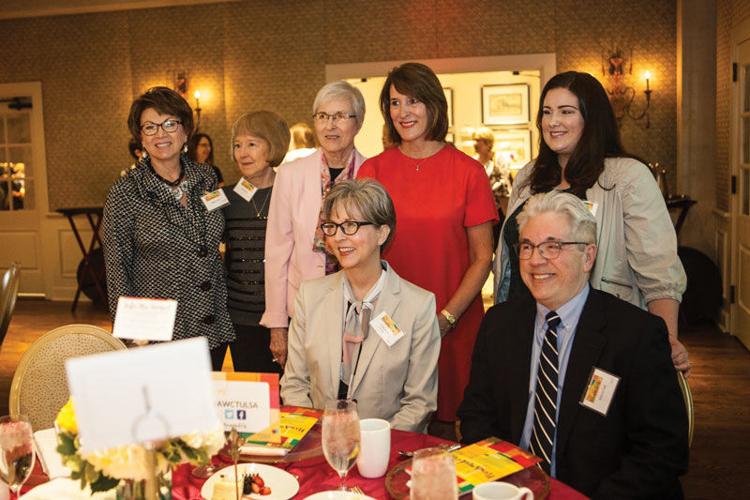 Standing, Peggy Hulsey, Pam Kantner, Betty Davis, Patricia Chernicky and Jennifer Campbell; seated, honoree Cindy Hulsey and Shannon Hall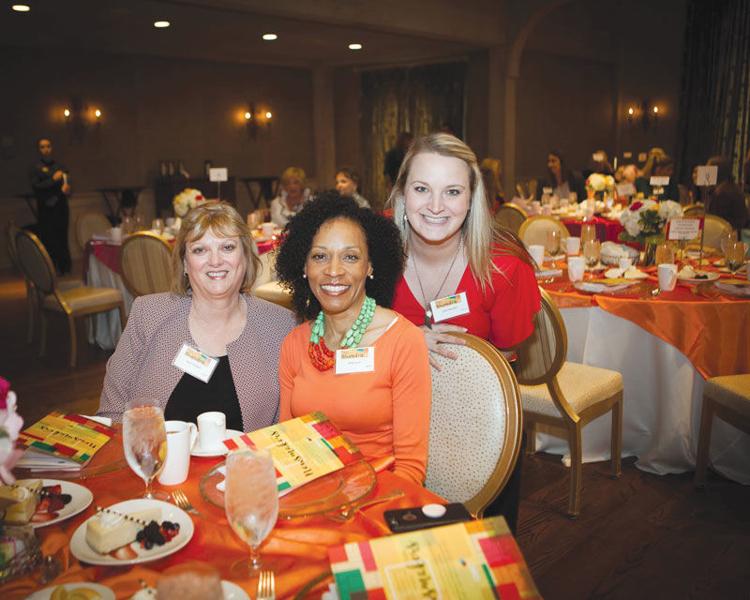 Patrons Beth Stewart, Kelly Scott and Sam Swindell of Williams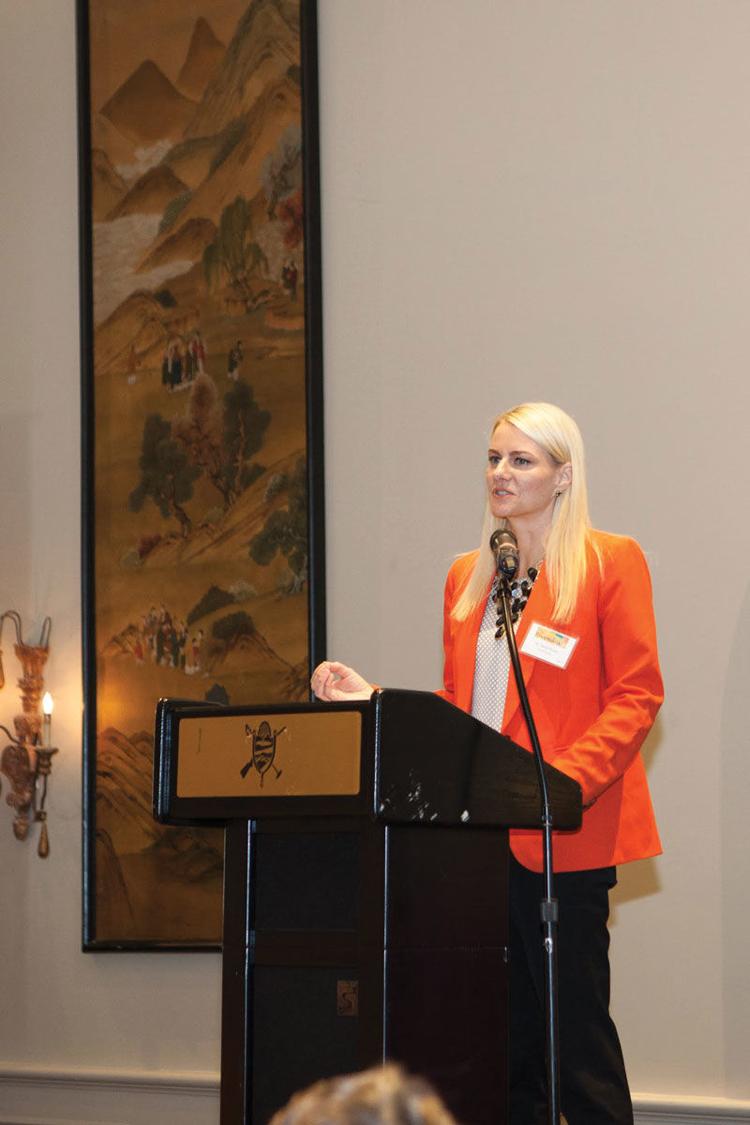 Honoree Dr. Kayse Shrum
​