Step inside Dorian Kurin's home office, and it's like stepping into a collection of the architect and builder's favorite things. They all tell a story. 
Like his memorable hunting trip to Camp Wood, Texas, for the Axis deer now mounted above the fireplace. Or the propellor blade from a Japanese kamikaze that struck his father's ship at the Battle of Okinawa.
A file cabinet holds architectural sketches and was bought off an old boss and friend from Sapulpa.
These items, like many that fill the Kurins' south Tulsa home, have history.
Dorian and his wife, Deborah, moved into the 4,200-square-foot home a year and a half ago. Dorian designed and built the structure, which sits high on a hill. "The lots out here are different shapes because of the slope and provide for no ordinary space," he says. "The lot drove the shape of the structure."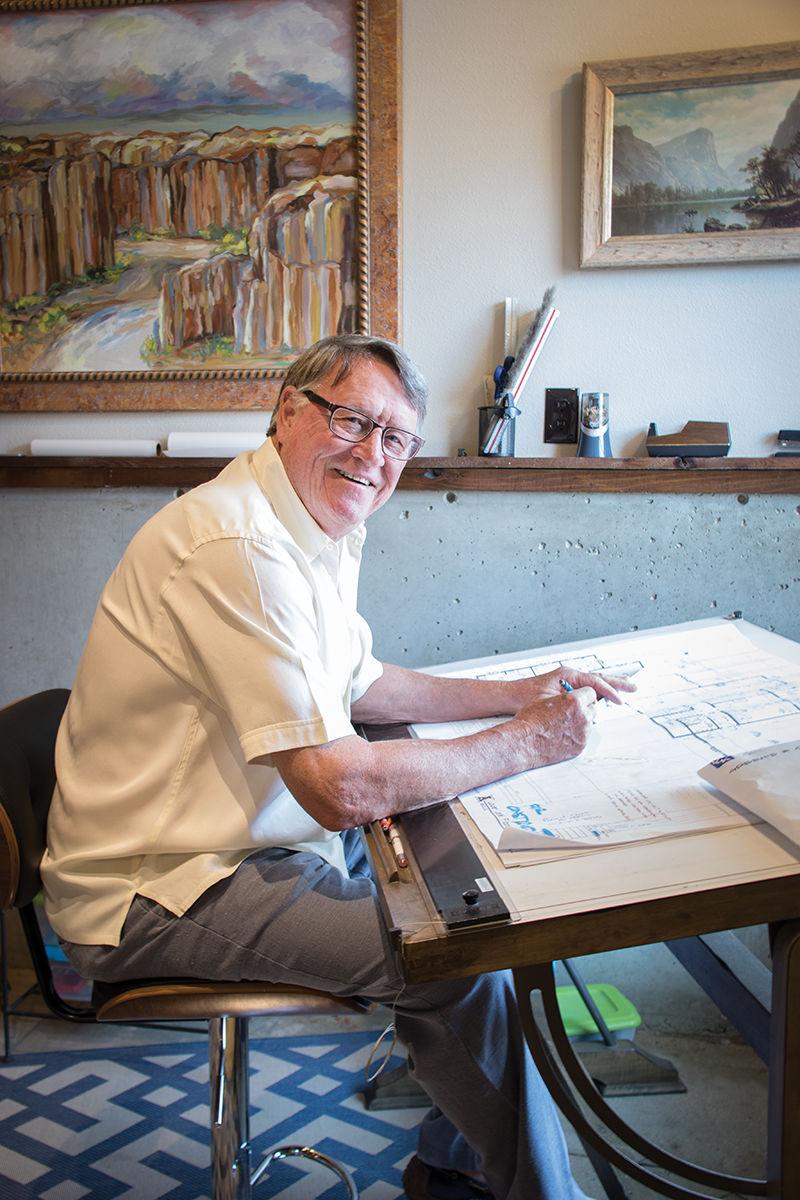 Dorian has officed at home for more than two decades. At his previous residence, which his family lived in for 25 years, he worked out of space on the second floor. His office now takes up all of his new home's lower level.
"I wanted tall ceilings, which the lot provides, with downstairs access through the two-car garage," he says. A separate work/living environment was a request by his wife. She wanted Dorian's work/home life to be separate and for client and contractor meetings to be outside of the family space.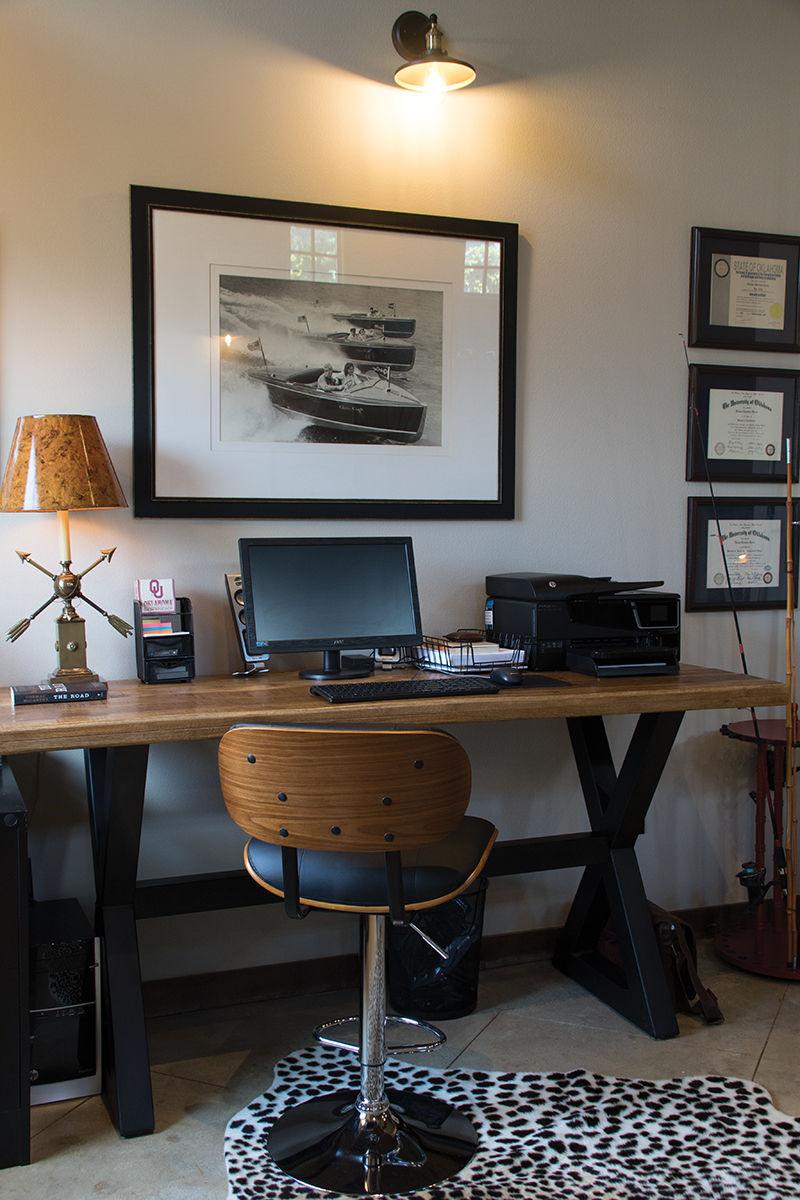 Concrete walls and floors allow for both cool and warm comfort; Dorian says they are a constant 55 degrees throughout the year. The southeast-
facing windows and transoms along the top of the wall provide natural lighting and help mitigate heat.
Along with being his office, where he can meet clients around a conference table, work on the computer or utilize his drafting table, the room has the ability to turn into a guest room or entertaining space.
Outfitted with a full bathroom, the office was designed to be wheelchair accessible with wide doorways, outdoor access and close proximity to the home's elevator. While the Kurins don't need that now, who knows what the future holds.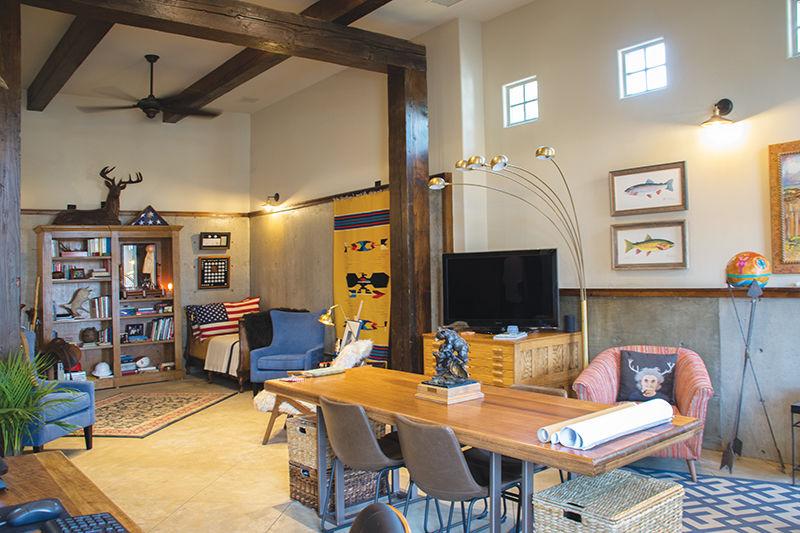 Wooden accents are found throughout the work and living spaces. All the doors, including the elevator doors, are made of teak. Some feature Mexican panels dating back 125 years. Countertops in the office wetbar and upstairs kitchen are made of walnut and inlayed with turquoise. The office's timber beams were salvaged from an old semi-truck mechanic's shop.
These elements, along with the natural aesthetics and Native American art throughout the home, tell Dorian Kurin's story.