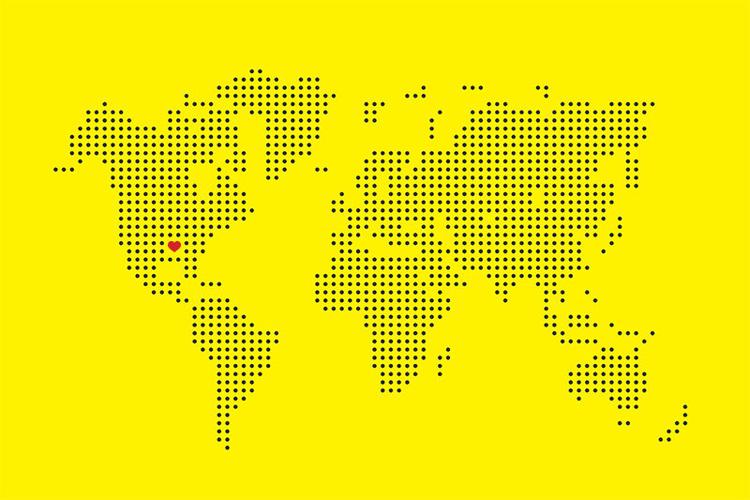 A lot of words rhyme with immigration: frustration, cessation, agitation, complication, nation, discrimination, westernization, assimilation, inundation.
These also are some of the sentiments in worldwide news associated with immigrants.
The word we choose is celebration.
Unless we are full-blood Native Americans, all of us in the United States have an immigrant heritage.
As of 2013, 13 percent of the U.S. population, about 40 million people, is foreign born. In Oklahoma, nearly 220,000 immigrants of legal status contribute to the workforce and economy. In 2014, the most recent report from the New American Economy, they paid more than $345 million in state and local taxes.
For more information about Oklahoma's immigrant history, see the "Newcomers to a New Land" series of 10 books recently republished from the University of Oklahoma Press. Each book focuses on one nationality or ethnicity of settlers to Oklahoma's frontiers: Czechs, Poles, Germans, Jews, Mexicans, British and Irish, Italians and more. This is history made by the daily lives of ordinary people.
For this article, we zoomed in closer to meet nine foreign-born Tulsans who are enriching our local culture and economy. They have blended into the community in a variety of professions: business, art, craftsmanship, aerospace, education, social work, city government and medicine, in addition to philanthropy and volunteerism.
They all have commonalities: they came to the U.S. for education or employment opportunities. For many, it was a hard, lonely struggle.
We asked them all the same questions: What age were you when you arrived? Why did you come? Has your U.S. experience fulfilled your expectations? What do you miss about your native country?
We native-born residents might take America for granted. Their gratitude is humbling. Read on to meet these extraordinary Tulsans.
---
---
Poland
Sherman Ray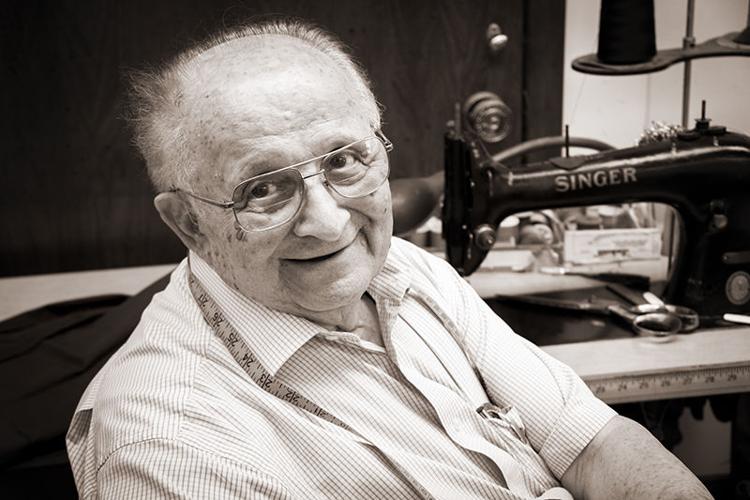 "I'm just a little Polish tailor," says Ray, who marked his 96th birthday May 5. To others, he is famous.
He survived three German concentration camps and has been Tulsa's legendary master tailor for more than 60 years, specializing in handcrafted suits with a clientele including some of the city's most prominent citizens. He started exercising in his 80s and now he's a jock — exercising every day. At one point he could bench-press 195 lbs.
Ray was born in Bialystok, Poland, and was apprenticed at 13 to his tailor father, whose father also was a tailor.
Ray was a young teenager when Nazi Germany and the Soviet Union invaded Poland and his family was shipped to a concentration camp.
He escaped en route but was recaptured and sent to Auschwitz-Birkenau, the extermination camp. "The screaming was so loud, orchestras played to cover the sound," Ray remembers. "If I hadn't been a tailor, they would have killed me, too." He lived by tailoring uniforms for the S.S. troops.
After doing hard labor in both Auschwitz-Monowitz and Dachau, when the war ended in 1945, he weighed 75 lbs. "I was all alone. All of my family was gone," he says.
He had nothing. Surviving that first year was even harder than the camps, he says. He struggled to survive in Germany and England before coming to the U.S. in 1949. He was 28.
Eventually he settled in Tulsa, where he married and had two children. Ray was a full-time tailor by day at downtown menswear stores and a private tailor at night. In 1968, he opened his own tailor shop with no sign, no telephone and no assistant because nobody measured up to his standards. Often he worked 70 hours a week. He has shortened his work day, but the one-man Ray's Tailor Shop is still in business at 3107 S. Jamestown Ave.
He lives by two mottos: "Never give up. Never say 'I cannot do.' Always say, 'I will try.' And, my father said, 'Gold and diamonds they will steal from you, but if you've got a trade, nobody will take it away.'" Those philosophies have saved his life.
More facts:
His real name, in Polish, is Yeshua Rajho.
After he talks about the concentration camps, his nightmares are filled with the sound of SS machine-gun spray.
To make a hand-sewn buttonhole that will last 30 years, use Italian and English special silk thread and two needles.
One of his favorite dishes in Tulsa is the Reuben sandwich from Trenchers Delicatessen on East Harvard Avenue: "With Russian dressing. Just like in New York."
---
---
Mexico
Ace Cuervo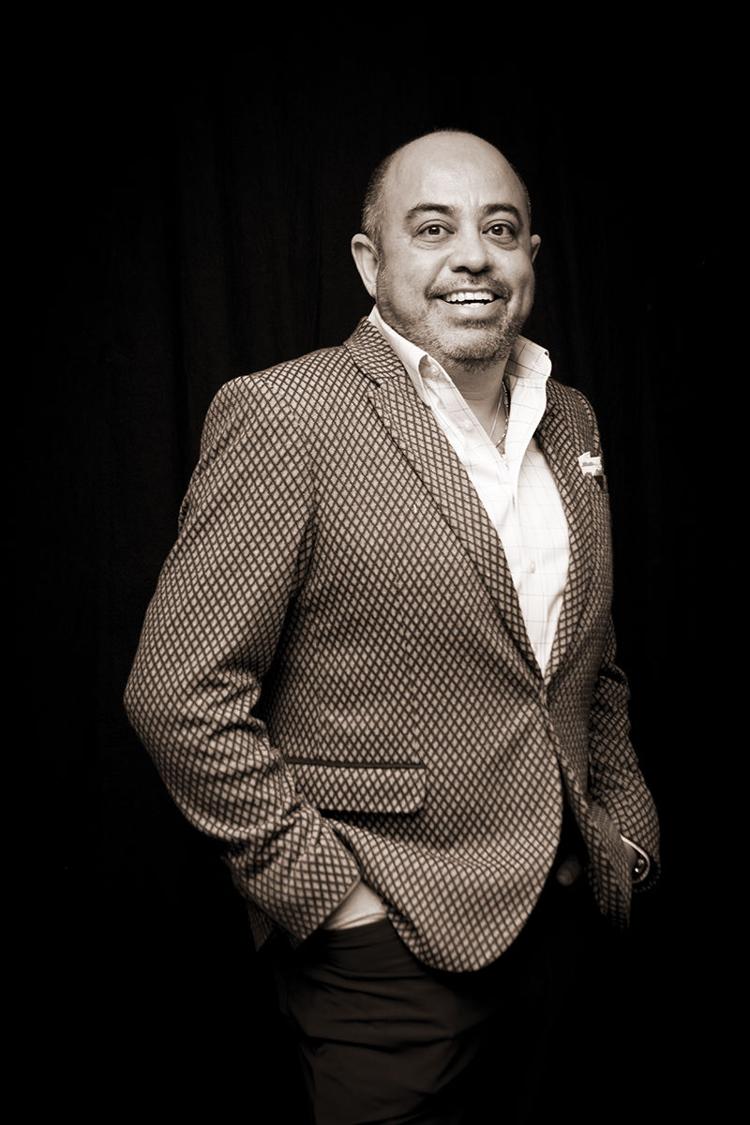 Cuervo has the gift of gab and a big smile. Both traits have helped him establish a career as a professional photographer.
He was born in Veracruz, Mexico, a port city on the Gulf of Mexico. His family crossed the border often and easily to shop in McAllen, Texas, and that is where they chose for his two younger sisters to be born. In the pejorative political language, the girls are "anchor babies," he says, U.S. citizens by birth who enable immigrant parents to achieve U.S. residency.
That is how at age 6, Ace, with his parents and sisters, moved to Texas with green cards in hand for a better life and education. "My parents had the typical immigrant mindset," Ace says, adding that his whole family are naturalized citizens. "They wanted us children to be lawyers, doctors, corporate CEOs — certainly not artists. (They taught us to) bear down, study, get good grades." The children did that, and now one sister is a physician and the other a corporate vice president. Ace started down that path, and eventually got a college degree and a corporate job.
But a premature midlife crisis hit at age 30, and he quit his job. He wanted to be a professional photographer, pursuing his longtime hobby and real love. With his portfolio and personality, he was hired as a Tulsa World photographer, where he gravitated to fashion, food and social events.
He also started a side business photographing parties, galas and fundraisers in his nontraditional style. "If it's unscripted and crazy, that's for me," he says. A bride asked him to photograph her wedding like that.
That shoot grew into a full-time profession. He now owns two businesses, Ace Cuervo Photography and Simply White Photo.
He and his wife, Hether, have two small children. What started as a family joke is now a way of life. He and the children speak only in Spanish. Hether and the children talk only in English.
"I'm one of the luckiest men you will ever know," Cuervo says. "I have freedom — my kind of freedom — and flexibility in my work. I love it."
Photography let him exceed his parents' expectations. "Do good work and smile," his father tells him. And Cuervo smiles a lot.
More facts:
What he misses about Mexico is the closeness of family. Uncles, grandmas, cousins would all come together, especially for Sunday meals. "I miss that for my kids, as well — not having tons of cousins," Cuervo says.
"Ace" is a nickname given him by his first boss who could not pronounce his name, Anibal (ah-KNEE-ball). 
---
---
Zambia
Raj Patel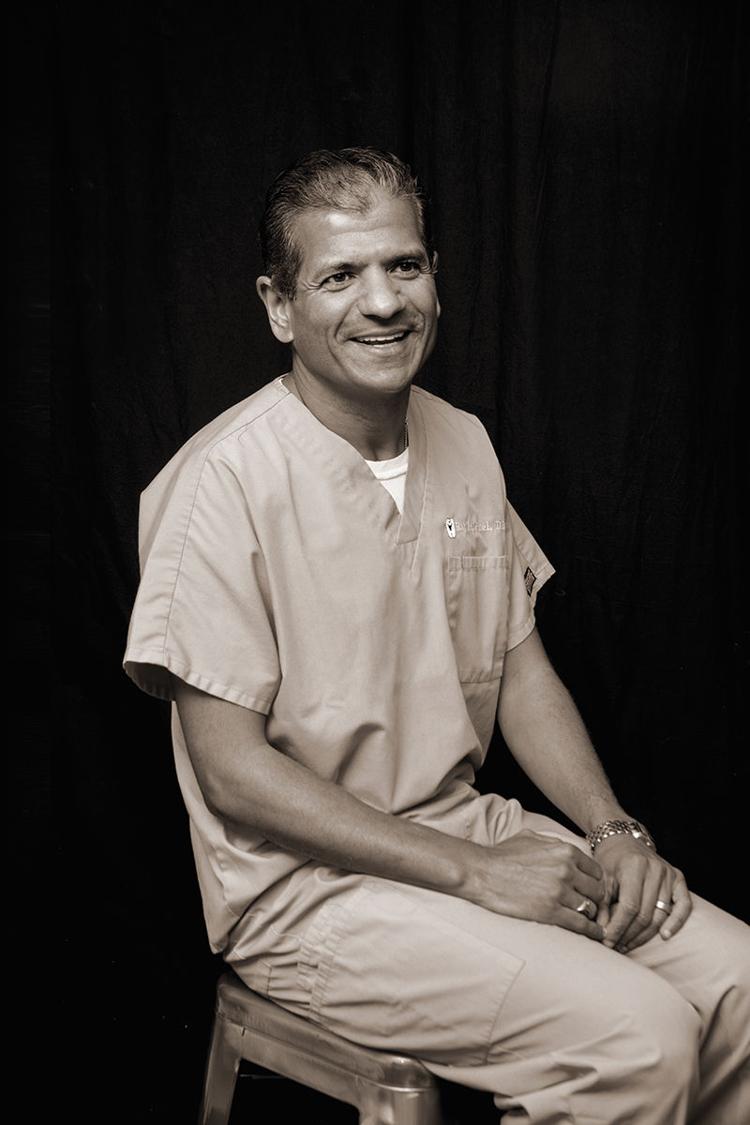 In a sense, Patel has been running a marathon his entire life.
He came to Tulsa from Zambia, Africa, at age 14 to enroll at the University of Tulsa. He had finished high school in three years in London, so all of his university classmates were older. His family, of Indian descent living in Zambia, believed that America was the best place for his education.
Being a TU student at that age wasn't easy. "I was alone," Patel recalls. "I didn't know the culture."
He got a bachelor's in biology and French from TU then a dental degree from the University of Oklahoma. Focused on establishing his own dental practice, he worked six days a week at three dental jobs. In a year, he had his own dental clinic.
Next, he acquired a law degree in three years, taking evening and lunch-hour classes at the TU School of Law. He then set his sights on a pastoral degree, attending Grace School of Ministry classes weekday mornings, and seeing his dental patients in the afternoons. He has combined dentistry and ministry by traveling on more than 30 dental missions around the world.
He and his wife, Kalpana, have a daughter in college and a son in high school.
Six years ago, at age 44, Patel began running and has now run 97 marathons. In January, he participated in the World Marathon Challenge, completing seven marathons on seven continents in seven days. This month, he will run a marathon in Alaska, marking his 50th state in which to do so. His faith in God and his life in the U.S. have allowed him to achieve dreams "way beyond and above what I could imagine," he says. Now he's training for a triathlon, which involves learning something new: how to swim. At six weeks into his training, he could already swim a mile.
His advice: "Dream dreams you can't fulfill, and let God fill in the dots."
More facts:
The three dental jobs he worked six days a week included working for the prison system and commuting to Pryor every day.
Kalpana, his wife, is the office manager of his dental practice. Theirs was an arranged marriage. 
---
---
Bulgaria
Krassi Figg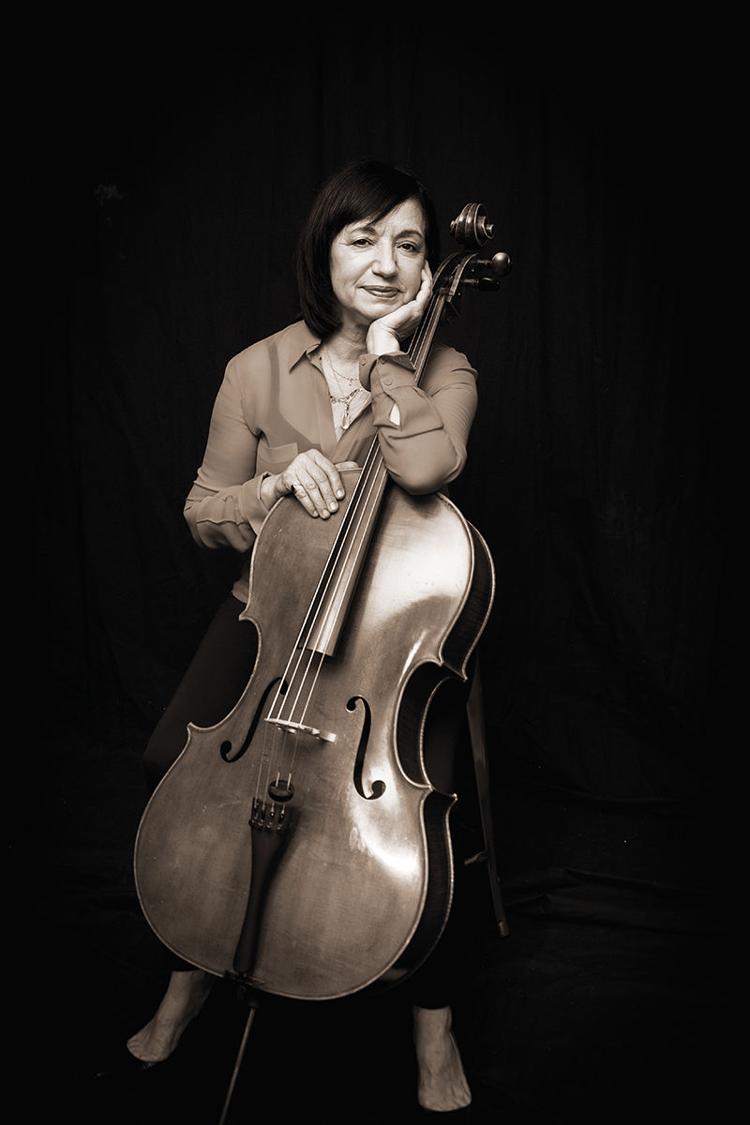 Figg fell in love with the cello at age 6 in her native Bulgaria. She has followed that love affair halfway around the world as a professional musician.
When she was 12, she moved to study music in Varna, the second-largest Bulgarian city on the Black Sea. She claimed several national musical competitions and moved to Sophia, the Bulgarian capital, to attend the state conservatory. There she studied, she performed and she taught. She became principal cellist with a major national orchestra and a cello professor at the Plovdkiv Music School.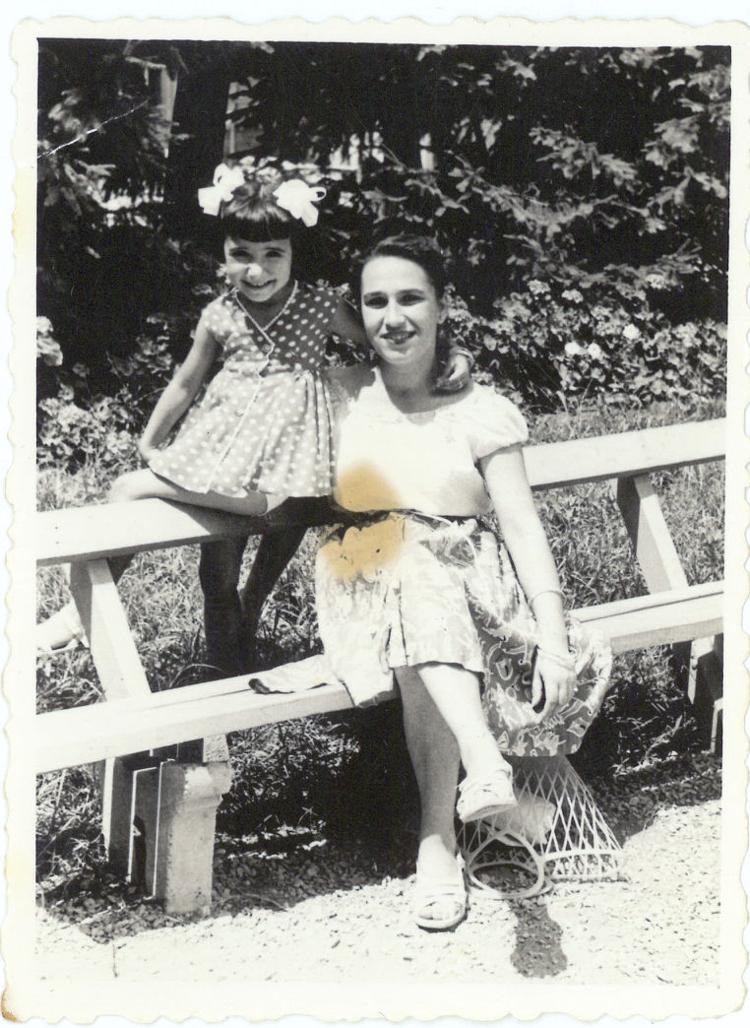 Next, Figg went to Paris for a degree in chamber music and cello performance. There she performed with the French National Orchestra and four other orchestras and ensembles. "All my life, I am traveling," she says. And, all of her travel has been for the love of the cello.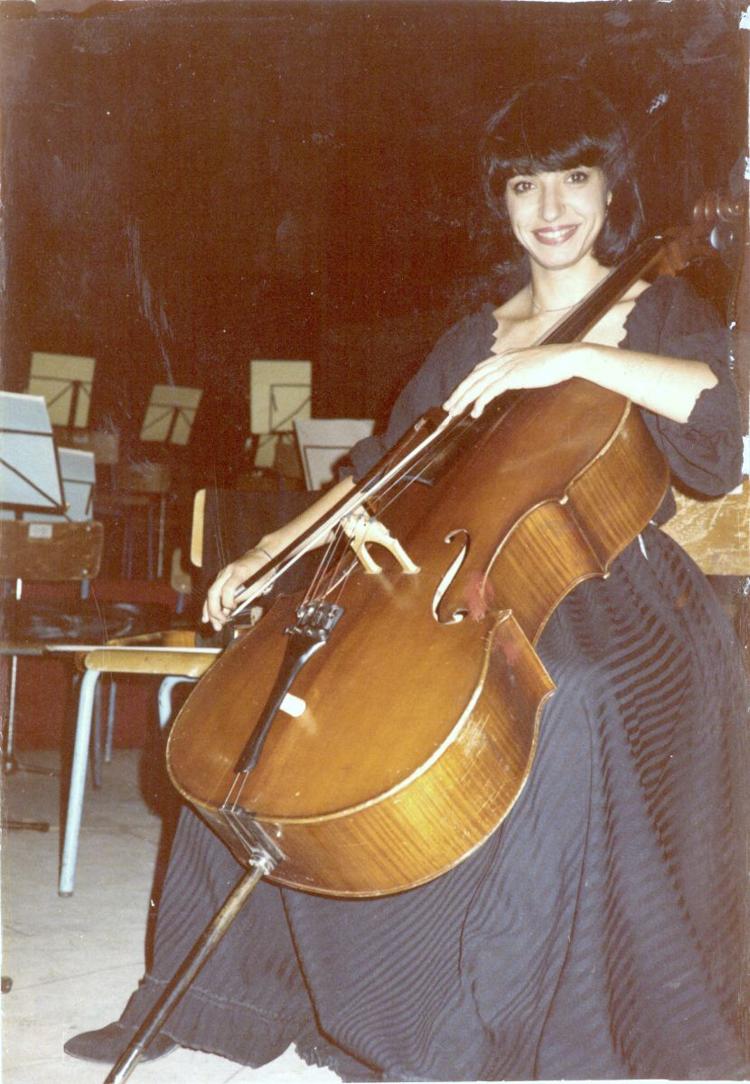 In 1999, she and her family (cellist husband and three young sons) moved to the U.S. to play with orchestras in Kansas and Oklahoma. "We were five people, five suitcases, two cellos and one dog," she says.
For three years, Figg commuted between Tulsa and Kansas City, performing with both orchestras and chamber ensembles as the family adjusted to a new life in a new country. In 2002, after more than half a century of existence, the Tulsa Philharmonic closed because of financial difficulties. Three years later, the new Tulsa Symphony Orchestra was formed, and in 2009, Figg and her sons moved to Tulsa and put down roots. Her performance schedule is still intense: the Tulsa Symphony, Tulsa Ballet, Tulsa Opera and the Tulsa Camerata chamber music ensemble. She is one of the founders of Tulsa Camerata. Her mornings are devoted to practicing for her performances and preparing for her students. She teaches cello at Tulsa's Barthelmes Conservatory. "I tell my students that practice and discipline are the most important things in life," Figg says. "I truly believe that."
Thirty years ago she didn't know where Oklahoma was, but now Figg says, "Tulsa is the place I came home."  The arts are vibrant here, she says, and Tulsans support the arts. "I find myself very fortunate."
More facts:
Because of her European background, she says, "I'm not a big burger person." French cuisine is her favorite. She also cooks with her mother's recipes featuring Greek and Middle Eastern foods from her native Bulgaria.
"Krassi" is short for Krassimira.
---
---
India
Kalpana Misra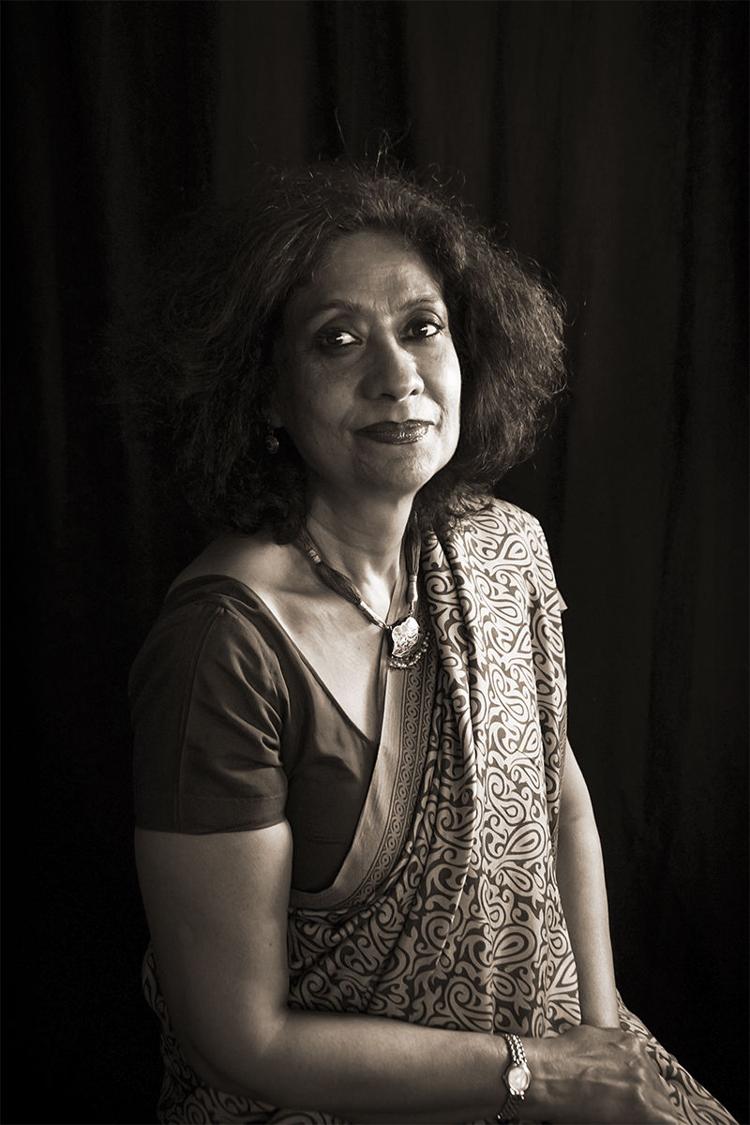 Misra grew up in Delhi and spent summer holidays at her grandparents' little town in the Himalayan foothills. After acquiring a master's from the University of Delhi, she planned to do post-graduate work in either the U.K. or the U.S., then move back to India.
All of her applications were accepted: University of Oxford, the London School of Economics, Princeton, University of California at Berkeley and the University of Michigan. She had heard that U.S. universities were more welcoming to Asian students. What's more, Michigan had a top-notch Chinese studies program and political science program, her areas of interest.
So at 24 she moved from humid subtropical Delhi to the cold winters of Michigan. It was her first time away from her family, to live alone and to eat alone. Although she was incredibly homesick, she was determined to stick it out. "I was not going to quit," Misra says. "I came here to do something, and I would do it, however hard." That experience, "out of my comfortable cocoon and tested to my limits," enhanced her self-reliance and sense of empowerment.
Misra was teaching at Lehigh University in Pennsylvania when the University of Tulsa began courting her for its new international curriculum. She agreed to come for an interview, lured in part by the image of the Sunbelt. She arrived during a February ice storm with the campus covered in snow. "But I could visualize the sunshine," she recalls of her home since 1988. "I loved the university. I loved the open spaces." She is now dean of the College of Arts and Sciences and associate professor of political science.
"I still think of India as home, but Tulsa feels like a second home, so welcoming and inviting," she says. "It is the greatest place for kids." She and her economist husband, Murali Iyengar, have two adult children.
While Tulsans were bemoaning an unusual rainy spring, Misra thought fondly of India's monsoon season, "so romantic and so beautiful with the feel of the rain that awakens the dry earth. The rainy season is when the peacocks dance."
More facts:
Two days after her 24th birthday, attending the University of Michigan, she was living alone in an apartment, missing her family and feeling so sad. "I ate a bowl of cereal for supper (and felt) guilty for not eating proper meals," she says. "What would my parents think?"
She maintains strong links to India and visits frequently to stay connected with extended family and the sights, sounds, foods, festivals and holidays of her native country.
Inspired by Misra's love of Holi, India's spring "festival of colors," the University of Tulsa's student association replicated the holiday in Tulsa. Locally it is held in May, when the weather is warmer; in India it is celebrated in March. 
---
---
Lebanon and Syria
Ghayth Coussa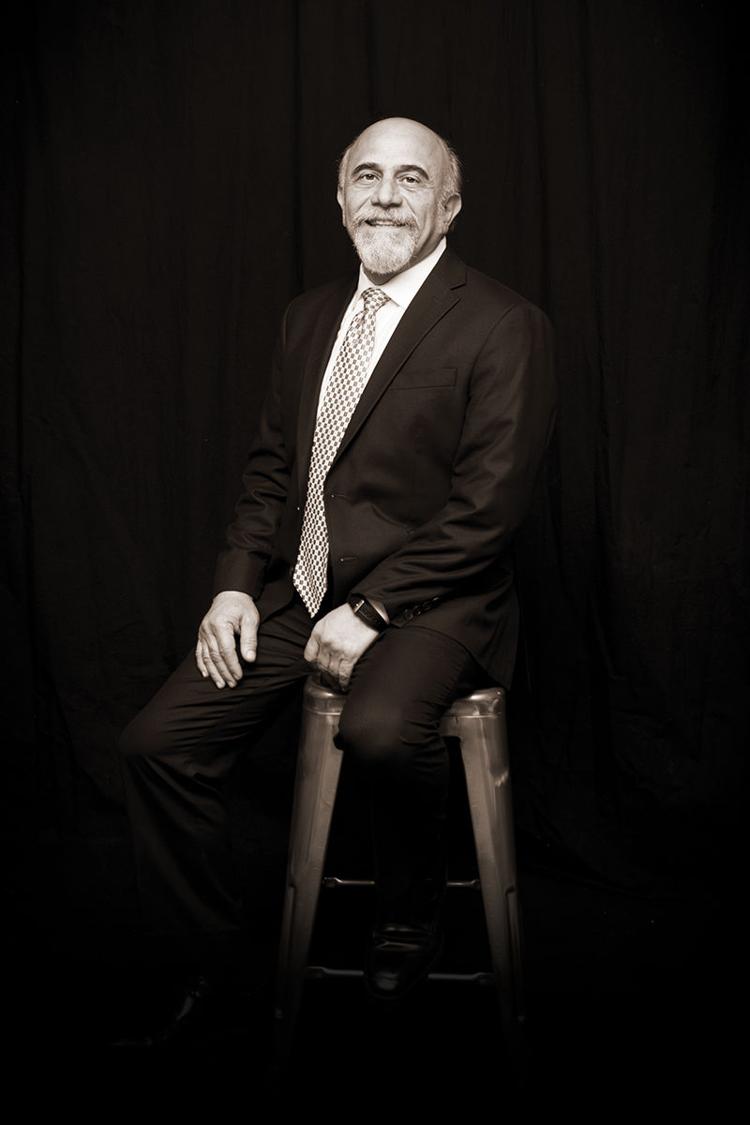 Coussa doesn't talk much, especially about himself. He's a very private person.
"Middle Easterners tend to keep things to ourselves," he says. It's a cultural thing, he explains. "We've been prosecuted and killed because of our beliefs. So it's imbedded into us not to say what we think."
Coussa was born in Lebanon, but spent much of his youth between that country and Syria, his grandparents' home while his father lived in political exile in Lebanon.
Coussa came to the U.S. at age 21. "I got a late start," he says. He had graduated from high school at 17, but spent four years involved in the Lebanese civil war.
His desire to study aerospace presented him with the two best choices, the U.S. or the Soviet Union. "I wasn't interested in the Soviets," he says. At the University of Kansas he got a bachelor's degree in aerospace engineering, a master's degree in mathematics and did post-graduate studies in aerospace. Then he added a MBA from the University of Tulsa. His expertise developed into a career in flight simulation.
At FlightSafety International in Tulsa, he creates computer software programs for flight simulation equipment in civil, commercial and military aircraft.
At KU he met another international student who would become his wife, M. Teresa Valero, from Venezuela. She is director of the TU School of Art. Their son is now a senior at the University of Southern California majoring in biochemistry.
When Coussa came to the U.S., he was "going into the unknown." The potential comfort level in America is unbelievable, he says, but immigrants give up a lot, too. He left behind not only the history and lifestyle of his native Syria and Lebanon, but his connection with a big family. The Coussa tribe alone numbered some 3,000. "A whole town can be an extended family," he explains. After years of wars, many of them are now dead. What are his thoughts of peace in Syria? "I block it out," he says. In Tulsa, with his successful career and family, "I created a whole new life," he says.
More facts:
His religion, prominent in Lebanon, is the Syriac Maronite Church, classified as Eastern Catholic.
A favorite sport is soccer and favorite social services he supports are Iron Gate and the YWCA.
---
---
England
Ruth Nelson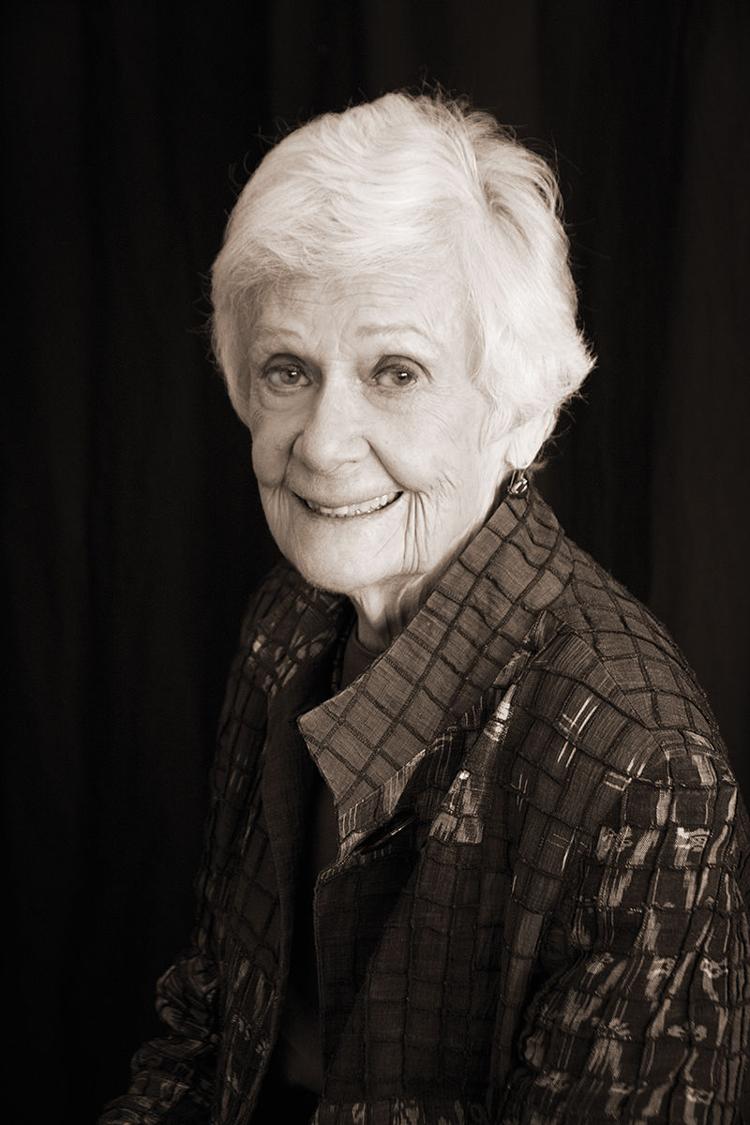 "I love fish and chips," Nelson says. It's a dish from the country of her birth, England.
In Berlin in the 1930s, her father, Herman Kaiser, was the last Jewish lawyer to practice in Germany before being disbarred because of his ethnicity. It was not the right time for a Jewish child to be born in Nazi Germany. Herman's pregnant wife, Kate, joined her emigrant brother in London so that the child, named Ruth, could be born with English citizenship.
The Kaisers were living in Rostock, Germany, where Kate's father, Max Samuel, owned a shoe accessory factory. Herman traveled to other countries representing it. When the Nazi government pressured Herman to become an informant, he left Germany forever.
A new Samuel factory opened in Blackburn, Lancashire, offering welcome employment in an area hard hit by the Depression. Kate and Ruth joined Herman there in 1938. The next year, Hitler invaded Poland and lit the fuse for World War II. The young family had left their home in cosmopolitan Rostock to start a new life in a declining Blackburn. There, Kate learned to cook on a coal stove.
In 1940, when Ruth was 4, they moved to the U.S., sponsored by Sam Miller, a great uncle and Lithuanian immigrant who had worked his way from a peddler to prosperous oil-producing Oklahoman. Once again, the young family started over in a new country. Kate's frugal housekeeping money was $7 a week. Two years later, a son, George, was born.
Nelson is a graduate of Bryn Mawr College, a businesswoman, philanthropist and a volunteer acclaimed for her work with the Tulsa Housing Authority and the Center for Individuals with Physical Challenges. She is known for her fondness of scuba diving, tennis, travel and William Faulkner. Nelson is the mother of four grown children — one of whom is actor Tim Blake Nelson — and the wife of attorney Thomas Murphy. She is grandmother to 10.
She remembers parents that were resilient, hardworking, generous and grateful for opportunities in other countries, and especially in Tulsa.
More facts:
She was a product of Tulsa Public Schools: Lee Elementary, Horace Mann Middle School and Central High School.
A vivid childhood memory was being at Tulsa's Hebrew school when it was announced that President Franklin D. Roosevelt had died. She ran home crying. "I wanted my mother," she recalls.
---
---
Iceland
Johann Skaftason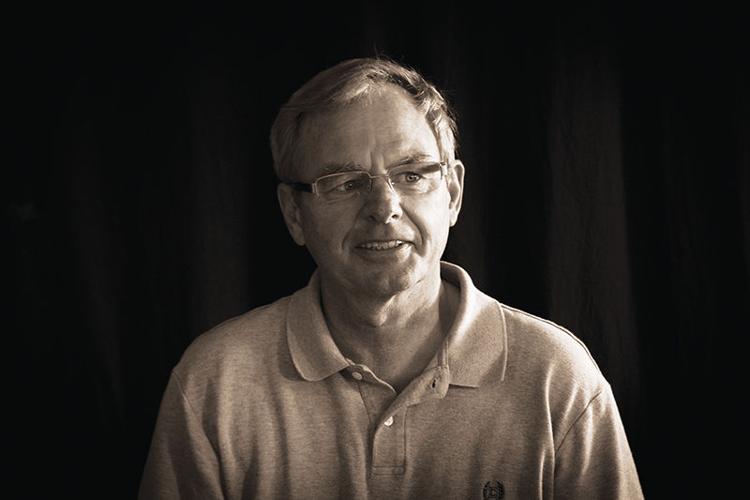 Skaftason has been enamored with airplanes ever since he was a child in Iceland. It's what brought him to Tulsa at age 22 to attend Spartan School of Aeronautics and Technology to study to be an airframe and powerplant mechanic.
He graduated and returned to Iceland to work for Icelandair. Then he was laid off. But he had an ace up his sleeve.
His family included skilled concrete masons, and Skaftason had learned the craft as a teenager. "I was always working as a mason," he says. He held a Journeyman's Certificate in Masonry, which required four years of technical and trade study and an apprenticeship with a master mason. "That's the reason I got a green card," he says.
He returned to Tulsa and worked as an airplane mechanic and as a mason on the weekend. The turbulent times in the aerospace industry caused a round of layoffs in which a coworker's job was on the chopping block. Skaftason knew his friend had a family to support, so Skaftason left the industry to become a full-time mason.
Today he owns Eurocraft, a stone, tile and masonry business that employs 35 individuals.
Skaftason was recognized for his mastery of stone when he was chosen to create the memorial for the USS Oklahoma, sunk during the 1941 bombing of Pearl Harbor. "We worked 24 hours a day for a whole year on the memorial," he says. Skaftason and his staff spent three months installing the memorial on Hawaii's Ford Island, near the former berth of the sunken Oklahoma.
Skaftason and his wife, Anna Helgadottir, have three adult children. The family regularly travels to Reykjavik since both remain close to their large families. It's a totally different lifestyle there, he says, near the ocean with lots of outdoor activities and extended family.
As for his life and career in Tulsa — "Wow. Way past anything I thought," Skaftason says. "The opportunity here is awesome as long as you're willing to work. I am the American dream."
After almost 40 years, Skaftason is again pursuing his love of flying, taking lessons to renew his pilot's license. In Tulsa he has created a life of both sky and stone.
More facts:
The USS Oklahoma black granite and white marble monument he created cost more than $1 million.
His children are fluent in the Icelandic language. 
He and Anna Helkgadotter married when he decided to immigrate to Oklahoma in 1976 although they had known one another only about 20 days. Still married, they have three adult children and work together at their Eurocraft granite and marble company.
---
---
Kenya
Gretchen Mudoga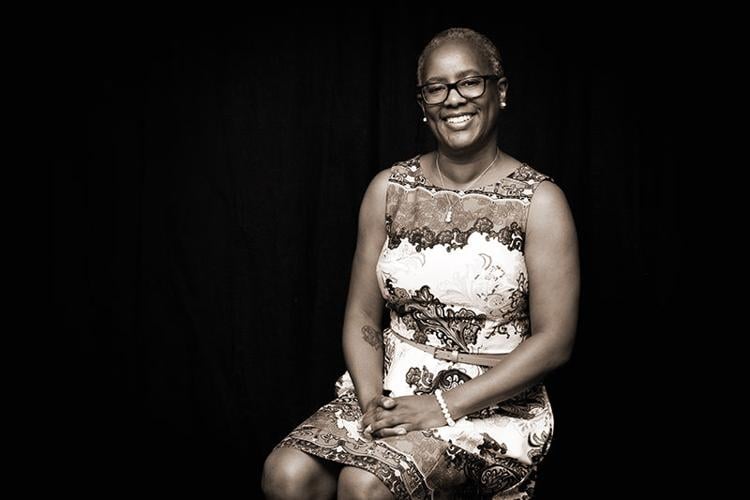 Mudoga came to the U.S. from Kenya, by way of Colorado.
She was born in Denver where her parents were university students. When she was 6 months old, they returned to Kenya to live, work and raise a family that included two other children.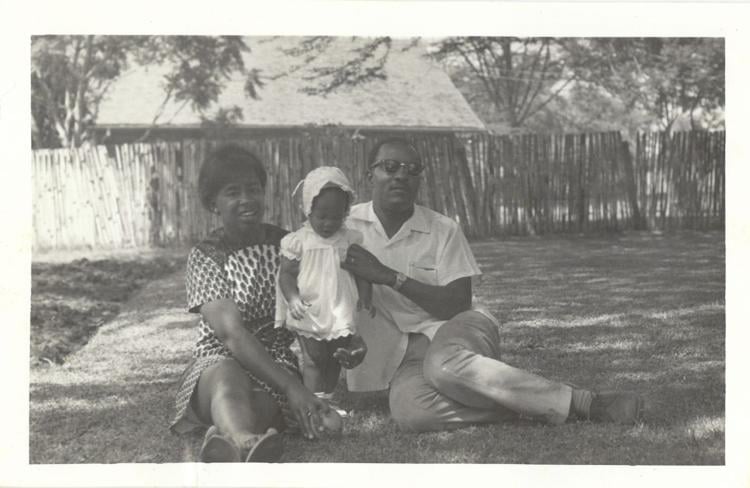 "There was a big education push for all of us siblings," Mudoga says. Her father agreed to let her attend a university in the U.S. so long as he chose it "to make sure I was not corrupted by the worldly ways," she says.
At age 17, she attended Southwest Baptist University in Bolivar, Missouri. "Culture shock on steroids" is how she describes it.
Some of her college friends were from Tulsa and she visited T-Town multiple times during school. After graduation, she stayed in the U.S. "In Tulsa, I found my happy place in social service." With no family in the U.S., work and career were her focus. She started out as a receptionist with the Tulsa Housing Authority. Today she is deputy court administrator in the City of Tulsa's Municipal Courts Department. A highlight of her Tulsa work was helping resettle the New Orleans refugees arriving on buses from Camp Gruber after the Hurricane Katrina evacuation.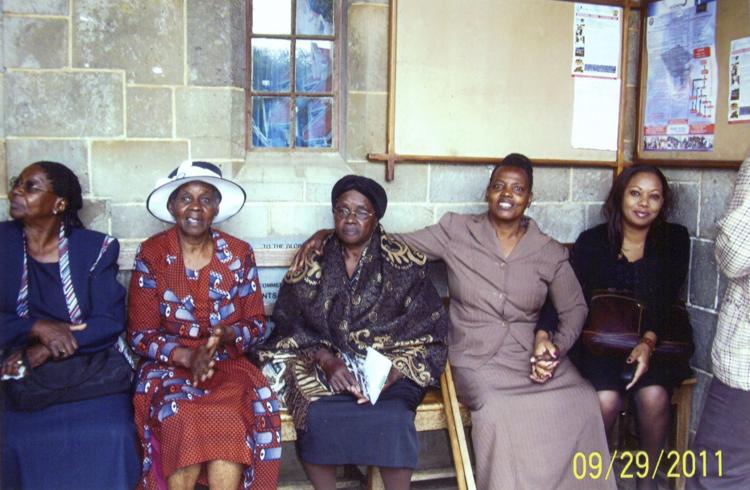 American by birth, Mudoga was not recognized officially as a Kenyan citizen until 2006. "I truly had no sense of belonging anywhere," she says. "I always felt an immigrant in both the U.S. and in Kenya." Still, she misses the "sights, sounds, smells, weather, language and culture" of Kenya.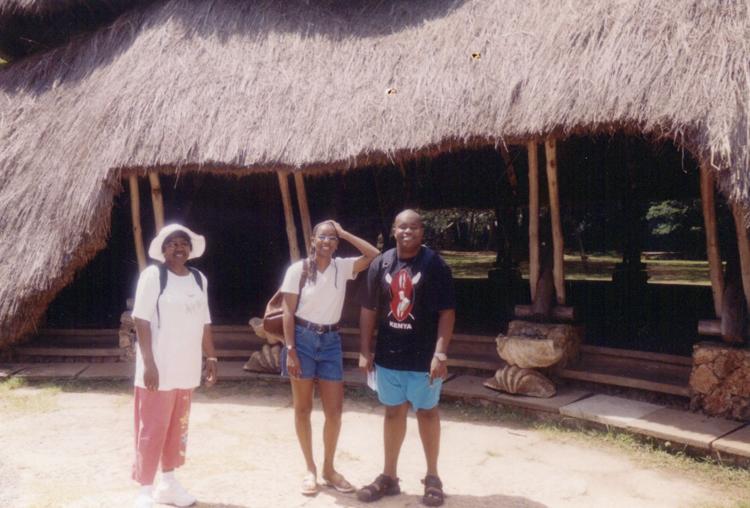 Helping others has been a constant in Mudoga's life since moving to Tulsa, and she volunteers with several social service and fitness-based groups. "I love volunteering. Because I am not a limelight person, I feel better in the role of the cheerleader." She prefers "boots on the ground" neighborhood involvement. She has been influenced by the legendary late Booker T. Washington teacher and coach Ed Lacy, whom she met through a mutual friend, and helping with his summer track and field program for children from north Tulsa and Junior Olympics.
"He always talked to me about giving back," Mudoga says of Lacy. "He taught me humility, teamwork and that it does not take much to make a difference in a child's life." 
More facts:
In her native Kenya, her focus on work and career well into adulthood while delaying marriage and children would not have been acceptable. "Back home, no daughter wants to shame the family and stay unwed. That is too western."
"Being a Kenyan does not mean you are a born runner," she says. "I started with Fleet Feet with the goal of running only one 5K, and here I am four years later coaching. I love it because it is low pressure and the best cheap therapy."
"I learned from my parents that you are never too good to do a humble job," Henning says. "It makes you respect those you see working the same jobs and respect an honest day's wages. I'm never too humble to get my hands dirty."