Benjamin and Kaitlyn Zigrang were loyal customers of Native Juice Co., now Inheritance Juicery, long before they were its owners. The couple frequented the south Tulsa juicery nearly every day since the Area family opened it in December 2017.
On Jan. 1, 2019, the Zigrangs purchased the store and started making big changes to the menu, including using 100% organic ingredients. They also purchased three commercial cold-press juicers, which Benjamin says extract significantly more nutrients from the ingredients and cause the juice to remain fresh longer.
"Cold-pressed juices are still living, because they retain the enzymes, which are crucial to the digestion process of all nutrients," he adds.
Along with grab-and-go and made-to-order juices, Inheritance's smoothies, bowls, toasts and salads deliver on flavor, nutrients and satisfaction.
"We have a lot of people on our team who are passionate about making healthy food taste good," Benjamin says.
Inheritance Juicery's cleanses are popular, according to Kaitlyn.
"A juice cleanse is a three-, five- or seven-day period during which you stop eating solid food, and only consume juices and raw nut milks," she says. "Its purpose is to give our bodies a time to heal and receive an intense shot of the nutrition it has been missing, and also gives time to cleanse from the toxins that are taken in on a regular basis."
Cleanses are available and are adjusted to match the season. In the winter, cleanse programs address fighting cold and flu bugs with recipes based on in-season fruits and vegetables.
It's January, which means many Tulsans will be opting for healthier choices. One such option is the Intro Acai Bowl ($9) at Inheritance Juicery, formerly known as Native Juice Co.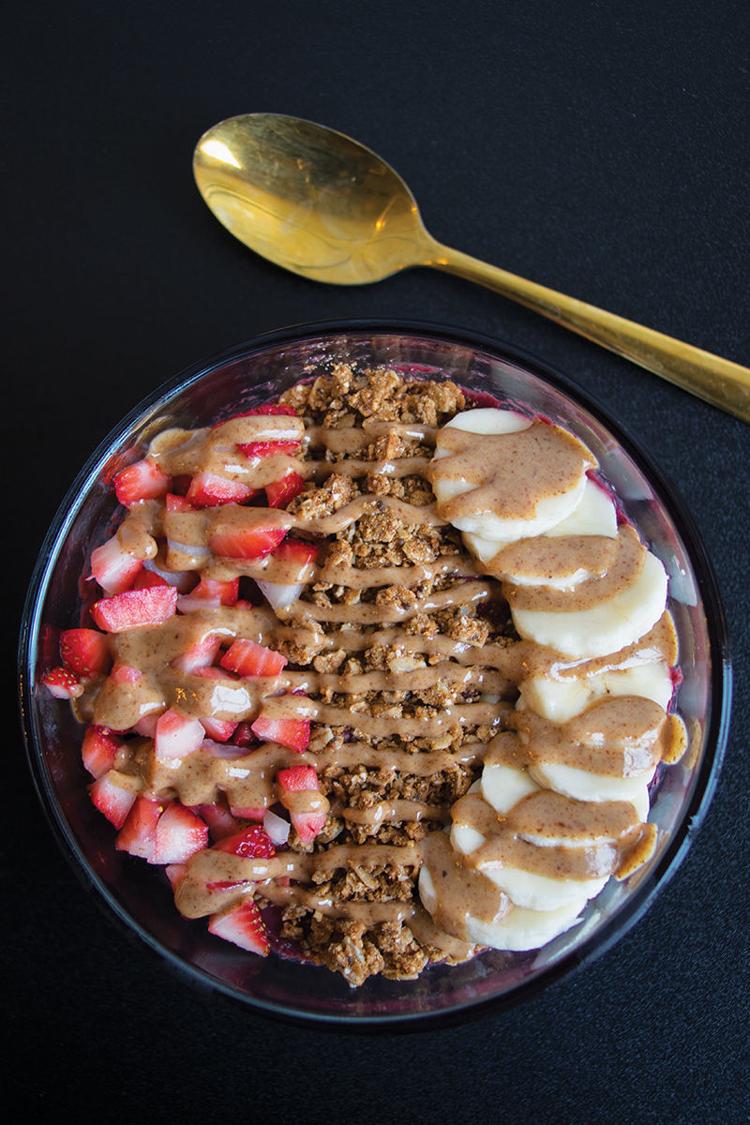 Acai puree, banana, raspberries, blueberries and juiced apple are topped with sliced banana, strawberries, almond butter and granola. Acai is rich in antioxidants, helps build one's immune system and boasts benefits for skin, according to owner Benjamin Zigrang.
Along with this bowl, Inheritance's menu includes a coconut acai bowl and a bowl of the month — a new creation each month based on seasonal ingredients and themes.
Changes are in store for Inheritance in 2020. A second location will open at 108 S. Detroit Ave. in the Blue Dome District this summer. The company will enhance its sustainable initiatives by transitioning to glass bottles and begin in-house composting.
"Taking care of the environment and becoming a sustainable business has been an essential practice to us since the beginning and flows directly from our passion to love our community locally and around the world," Kaitlyn says. "I believe it is our responsibility to take care of the planet as a treasured inheritance."