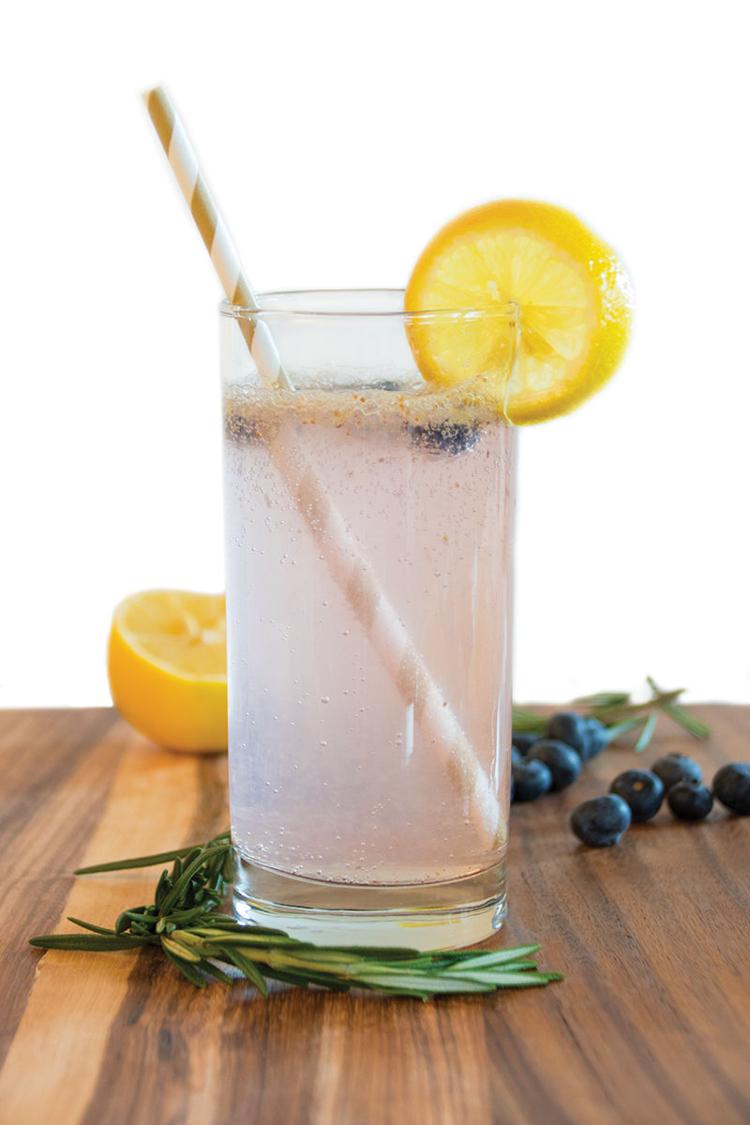 Many of us use January as the time to recuperate from the festivities of the season, often by taking a break from Champagne toasts and celebratory cocktails by opting for non-alcoholic options.
Mocktails are becoming more popular on restaurant and bar menus to accommodate those who want a fancy beverage to sip without getting tipsy. These mocktails also are easy to whip up at home — perfect for lazing around on a wintry evening.
One easy ingredient to keep on hand is ginger beer. Ginger ale has come a long way from just being an aid for the occasional tummy ache. In fact, many artisan ginger beers — many alcohol free or with just a trace of alcohol — are available at grocery stores. These ginger beers have a spicier ginger punch perfect for blending with various fruit juices and flavored syrups. For example, with just a few healthy squirts of lime, you have a perfect mock Moscow mule.
Create your own favorite mocktail by making your own syrups, using herbs like basil or rosemary, and experiment with fresh fruit juices or purees, then simply add a splash of bubbly mineral water, like Topo Chico or the high-end tonic waters.
Blueberry Rosemary Smash
Handful of blueberries
1 ounce agave or simple syrup
1 ounce fresh lemon juice, strained
1 rosemary sprig, stripped
4 ounces sparkling Topo Chico or mineral water of your choice
In a shaker, muddle a handful of blueberries, a few sprigs of rosemary, lemon juice and agave. Add ice and shake. Strain mixture over ice, then add bubbly mineral water and give it a stir.