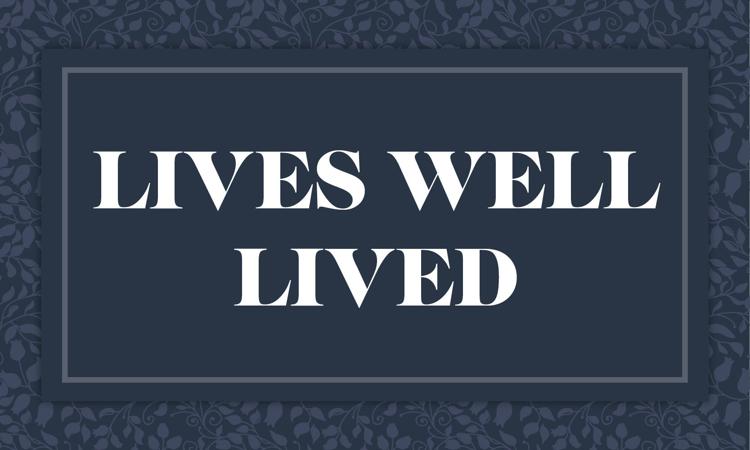 Journalists, musicians, public servants, artists and arts supporters, and other Tulsans who loved their city enough to help make it a better community are all part of this year's compendium of losses to Tulsa.
They truly epitomized Lives Well Lived.
Mary Athens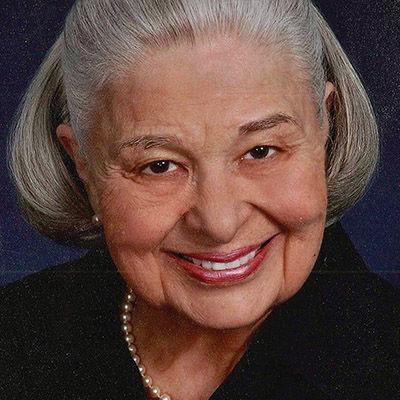 March 11, 1929-Aug. 7, 2019
Community arts advocate
She helped establish the Arts and Humanities Council of Tulsa and was a tireless advocate of civil rights. Although arts were her passion — including the Tulsa Opera board — her interests were diverse: Planned Parenthood, the Parent Child Center of Tulsa, the University of Tulsa McFarlin Fellows, the John Hope Franklin Center for Reconciliation and political activity.
"Mary was a stalwart supporter of the arts and one of the leading ladies involved in the very early stages of the Arts and Humanities Council, so she totally understood the importance of arts, arts in education, and arts simply add beauty to the world. Her passing leaves a hole in our hearts, and a hole in our community. That kind of vision, that kind of determination, that kind of support to be found in one person is rare. She was the embodiment of what a good citizen should be."
— Ken Busby, former executive director, Arts and Humanities Council of Tulsa
Sally Bright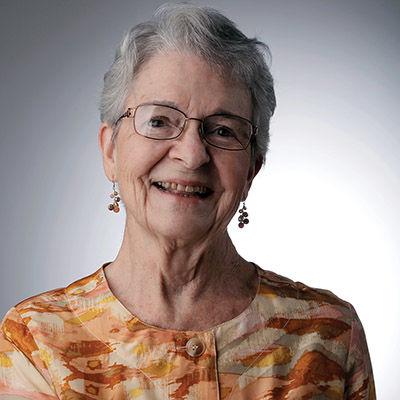 June 7, 1935-Aug. 3, 2019
Columnist, Our Lively Language
She loved the English language and all its eccentricities. She helped others appreciate it through teaching — at Edison High School and Tulsa Community College, but particularly through her Tulsa World column, "Our Lively Language," which she began in 1978 and where she answered questions about usage for nearly 30 years. In one, she noted, "English is a living language because it continues to add words and change." Among her accolades, the Carnegie Foundation for the Advancement of Teaching named her the 1998 Oklahoma Professor of the Year. She also changed lives.
"Librarians were faithful readers of Our Lively Language. Sally's favorite Friends (of the Library) project was its Adult Creative Writing Contest. She enjoyed reading the entries and discovering new talented writers. She always encouraged her students to utilize our wonderful library services."
— Gretchen Hannafeld, former liaison, Friends of the Library
Thomas "Tom" Clark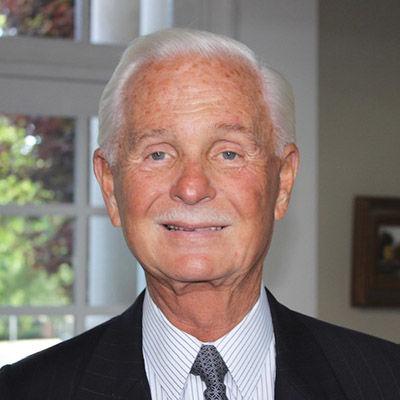 June 6, 1941-Nov. 25, 2019
President and CEO, Tulsair Beechcraft
Along with his business, Clark gave his time to his state and community, serving 14 years on the University of Oklahoma Board of Regents, as well as on the Oklahoma Film Commission, as president of the Tulsa Boys' Home, and on the executive committee of the Tulsa Aerospace Alliance.
"I sat next to Tom for 13 years as an OU Regent and got to know him very well. He was intense when he had to be, supportive when he needed to be, and always put the University first. His first love was OU athletics, and he was a strong supporter of OU's flight program. He also held David Boren in high esteem. Being appointed to the Board introduced him to Cameron University and to Rogers State University, and he considered them both assets for the state of Oklahoma, particularly in accommodating non-traditional students. We didn't always agree, but we were able to work together to find what was best for the Universities we governed."
— Jon R. Stuart, Regent, 2002-2016
Sam Daniel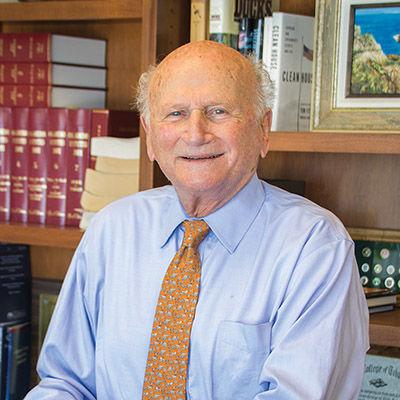 Dec. 20, 1932-July 14, 2019
Noted attorney
Best known for his expertise in business litigation and family law, he also was an avid outdoorsman who loved to hunt and fish. His community work bent in that direction, including NatureWorks, the Nature Conservancy, the Sutton Avian Research Center and Woolaroc.
"Sam had an encyclopedic memory for jokes. He had a joke for every occasion and could call up a joke from the depths of memory to fit any and every subject that might arise in any conversation. Jokes were not the only things that filled Sam's memory bank. His knowledge of the law was amazing. Sam was the best of all mentors. He worked with scores of new lawyers during his more than 60 years as an attorney and, in each case taught, trained and encouraged them, including me."
— Doug Dodd, attorney and friend
---
Lois Gatchell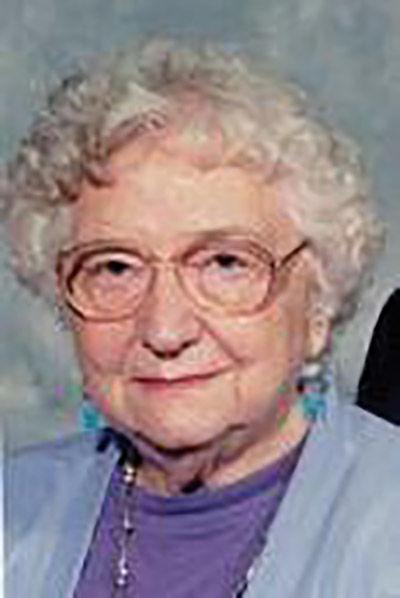 June 1, 1920-Dec. 5, 2018
First executive director, Margaret Hudson Program
Her community involvement focused on human needs. As program coordinator for the National Conference of Christians and Jews — now OCCJ — she helped deal with issues such as fair housing, police-community relations, civil rights, religion and education. She was the first executive director for what is now the Human Rights Commission, and was among those who created the Margaret Hudson Program for teen parents. In 1977, she pursued her dream to become a deacon of the Episcopal Church and spent 20-plus years volunteering in that capacity.
"Lois was a person who truly served. She founded the Margaret Hudson home for young unwed mothers and served as an ordained deacon in the Episcopal Church.  Deacons are called to serve primarily outside the church and to keep the church informed of the needs of the world. Lois did that in spades."
— Rev. Jack Powers, retired rector, Trinity Episcopal Church
---
Shan Goshorn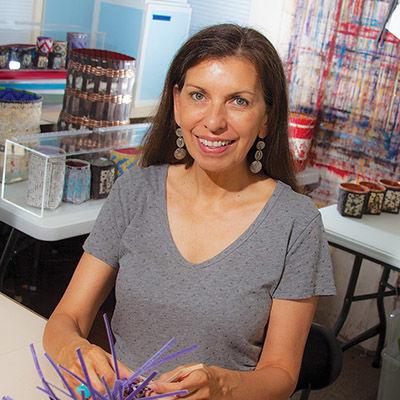 July 3, 1957-Dec. 1, 2018
Cherokee artist and advocate
A multimedia artist, her prize-winning work highlighted human rights and Native American issues. Her groundbreaking basket work, based on careful research, wove in political, social and cultural commentary. Her art is part of the permanent collection at the Smithsonian Institution, which awarded her a Smithsonian Artist Research Fellowship. Her love of animals and birds led her to become a federally certified wildlife rehabilitator.
"Friendship with Shan was safe, sacred ground founded on unconditional love. Sister-friends for 36 years, side-by-side we shared life's cycles from young women to grandmothers. Is this the end? Of course not. Donadagohvi … Cherokee for 'til we meet again, because there is no word for goodbye."
— Robin Green Tilly, artist and best friend
---
Robert "Bob" Grant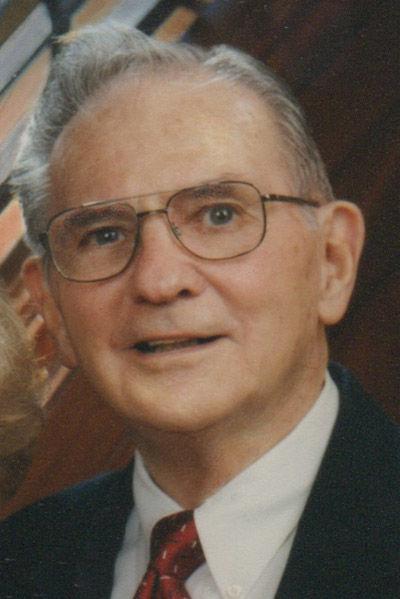 July 10, 1930-July 24, 2019
Noted Realtor
He served both his profession and the community. He and his firm were part of many land transactions such as Woodland Hills Mall, but he also donated his expertise to nonprofits. A former board president of the Greater Tulsa Association of Realtors, he was the recipient of numerous professional honors. A passion for education led him and his wife to raise funds to establish Town and Country School, where he later served on the board. He also served on the board of Monte Cassino.
"Robert E. Grant personified what it means to be a gentle man, as well as what it means to be a gentleman. Whether in his personal life, or in business, people knew that when they were interacting with Bobby that he would exude a kindness and sense of integrity that is sorely lacking in today's world. He remained constant and clear-minded across all manner of situations. Though it sounds like a contradiction, it was precisely because Bobby was gentle, that he attracted the trust of others. He was consistent, reliable and steady."
— Cathy Grant, niece
---
Robert "Bob" Gregory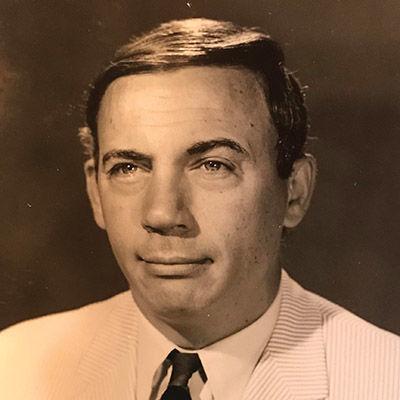 July 27, 1931-Nov. 6, 2019
Longtime broadcaster, author
Starting in radio at age 19, he went on to be a familiar face to viewers of KTUL-TV news from the early 1960s through the mid-1980s. During that time he did a three-year stint for CBS News in Washington. At KTUL, he wrote and hosted the popular "Oil in Oklahoma" series, which later became a book, and created other award-winning documentaries. After retirement, he wrote a book about baseball legend Dizzy Dean.
"We were friendly competitors. His legacy should be to make his documentaries on 'Oil in Oklahoma' required viewing for anyone interested in Oklahoma history."
— Clayton Vaughn, former KOTV anchor and former executive director, Tulsa Historical Society and Museum
---
Robert "Bob" Haring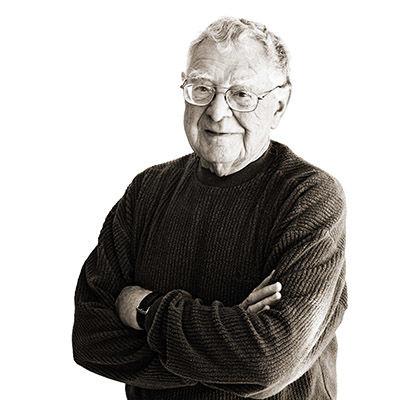 Nov. 13, 1932-Aug. 24, 2019
Former executive editor, Tulsa World
A distinguished, pioneering journalist, he covered racial turmoil as an Associated Press reporter. As New Jersey bureau chief, he was nominated for a Pulitzer Prize for a task force he created to evaluate that state. He joined the Tulsa World in 1975 and became executive editor in 1981. He served on several community boards, including time chairing Goodwill Industries and serving as president of Tulsa Zoo Friends.
"Bob Haring was a consummate journalist who cared about his community. He wanted readers to know that Tulsa and Tulsans were important to their local newspaper and he spent a lot of time organizing and promoting events that included Tulsa and the Tulsa World. Bob was proud of his adopted hometown. And he made sure everyone knew it."
— Susan Ellerbach, executive editor, Tulsa World
---
Suzanne Holloway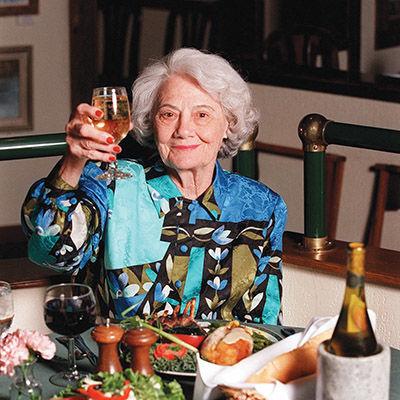 July 16, 1914-Dec. 25, 2018
Longtime food critic, Tulsa World
A Phi Beta Kappa graduate of the University of Oklahoma and the second female editor of its newspaper, the Oklahoma Daily, she became well known to Tulsans with her column "Chef's Choice." There, she did more than critique cuisine. She took a personal approach, reporting on the families who owned the restaurants and the foods they offered, hoping, she said, to "stretch our palates and broaden our appreciation of other cultures."
"I took Mrs. Holloway's place as restaurant critic at the Tulsa World when she retired in late 1999 at the age of 85. She was one of the kindest, classiest and most talented persons I ever have known. Great cook, too. She took time to show me how she approached reviewing restaurants, which was invaluable to me, and we kept in touch over the years. I miss our conversations about food and restaurants and interesting people we knew in the business."
— Scott Cherry, food critic, Tulsa World
---
Sally Howe-Smith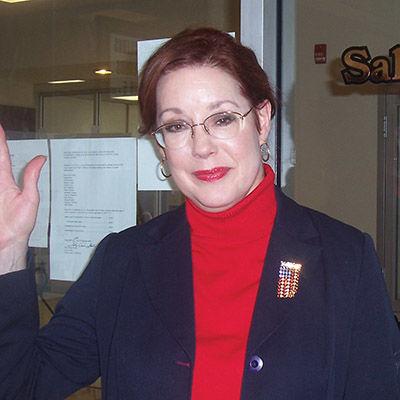 Dec. 1, 1952-April 4, 2019
Longtime Tulsa County Clerk
The first woman to serve as Tulsa County Court Clerk, Howe-Smith spent her entire working life — 45 years — in the court clerk's office; 24 as its leader. She was its warm public face, and also the driver behind implementing processes that considered the human factor. Through her leadership, processes changed so that citizens could pay fees over time, and because she believed no child should suffer, hardship cases were given a temporary reprieve.
"Sally was a change agent and force at Tulsa County throughout her tenure as the Court Clerk. She was also engaging and supportive when I came in as a newcomer.
I knew Sally would always have a kind word. What most people don't know is that Sally was the leadership behind reforms and modernization of the Court Clerk offices statewide."
— Karen Keith, Tulsa County Commissioner
---
Mike Kier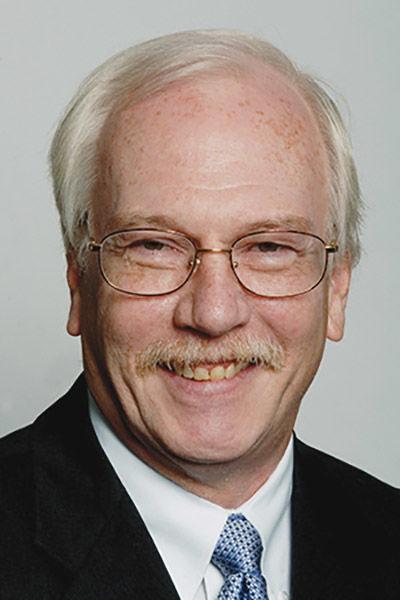 Aug. 10, 1961-Dec. 9, 2018
Chief financial officer, City of Tulsa
Known for his quick wit, good judgment and sound advice, he worked 43 years for the City, rising through the ranks to be named its finance director in 1993. He was a reservoir of institutional knowledge and a man of high expectations, who friends say loved his city and the people who served it. To honor him, in 2018, Mayor G.T. Bynum renamed the Tulsa Blue Award for Public Service Excellence for Kier.
"Mike Kier was a lifeline to 10 mayors. His ability to understand, analyze, remember and share the details of the city's complex financial information was without compare.  But, most of all, he served as a mentor to many city employees and a great and wise advisor to 10 mayors. His knowledge, wisdom, sense of civic responsibility and kindness made a lasting mark on our city." 
—Kathy Taylor, former mayor of Tulsa and founder, Lobeck Taylor Family Foundation
---
Dave Lawson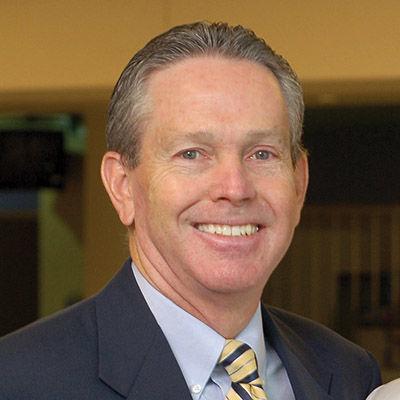 Sept. 30, 1947-Feb. 12, 2019
Former chairman, University of Tulsa Board of Trustees
Unfailingly pleasant, personable, down-to-earth, generous and kind, he was an accountant by profession, a partner, founder, or resident/CEO of five companies, and served on the boards of 12 others. He retired as CEO of Capital One Auto Finance Corp. To University of Tulsa supporters, he is best known for his deep loyalty to TU, which named him a distinguished alumnus. He was a member of its board of trustees for 23 years, and its chairman for four years. Under his leadership, the university completed a major expansion and a $600 million fundraising campaign.
"Among several people in Tulsa whose lives were disrupted by a tragic plane crash 33 years ago, Dave lost a business partner, and I lost a mother and father. Before that accident I barely knew Dave. Afterward, he took the lead in shepherding my sister and I into adulthood. No one could have possibly expected Dave to give of himself all that he did. He changed our lives."
— Keith C. Goddard, CEO, Capital Advisors Inc.
---
Steve Ripley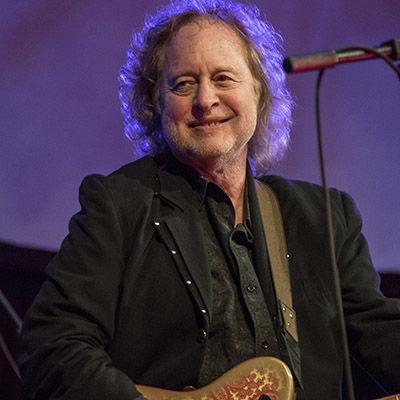 Jan. 1, 1950-Jan. 3, 2019
Legendary musician
Leader of country-rock band the Tractors, he owned the Church Studio in Tulsa for 19 years. His talents included songwriter, producer, engineer, radio host and inventor of the "stereo guitar." He played guitar with Bob Dylan and worked on projects for Leon Russell, J.J. Cale, Roy Clark, Johnnie Lee Wills and others. He moved to Pawnee in 2005 to the farm where he was raised. There he added a studio, where he continued to record music and host a radio program.
"Steve Ripley was a creative in the truest sense of the word. Whether he was writing songs, building guitars, producing records or telling stories, he was creating something fresh, something soulful and something lasting." 
— Jeffrey M. Moore, executive director, OKPOP Museum
---
Margaret Swimmer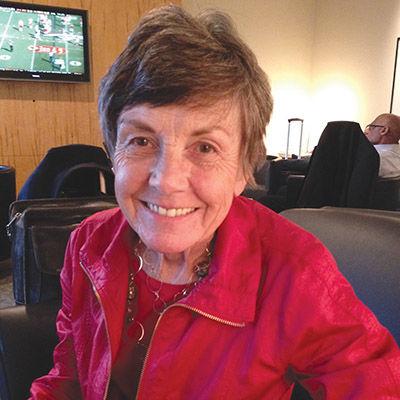 Feb. 6, 1944-April 1, 2019
Former first lady, Cherokee Nation
The former first lady of the Cherokee Nation, (her husband Ross, served as principal chief for 10 years), she had her own causes. From the Equal Rights Amendment to the arts in Tahlequah, this social worker-turned-attorney became an expert on issues of Native American law. She was the first chairperson of the Governor's Commission on the Status of Women, and led both the Alzheimer's Association and Planned Parenthood boards in Tulsa.
"I was privileged to have Margaret as both a professional colleague and a friend for nearly 40 years, through law school and 36 years of practicing law. As an attorney, Margaret was a consummate professional, both knowledgeable and hard‑working. But more importantly, as a person, Margaret was one of the most caring and compassionate people I have known. She is truly missed."
— Jim Proszek, of counsel, Hall Estill
---
Allan Trimble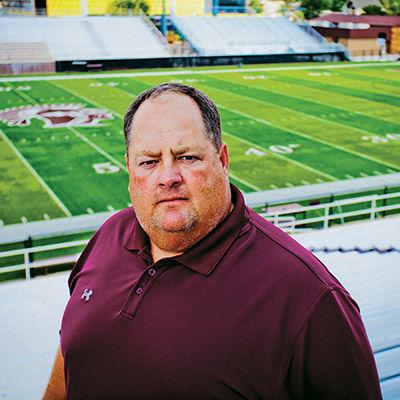 Aug. 14, 1963-Dec. 1, 2019
Former Jenks High School football coach
Beloved by his players and the Jenks community at large, he coached teams to 13 state high school football championships in his 22 seasons with the Trojans, the most of any coach in Oklahoma history. His players frequently went on to be standouts on college and professional teams. Part of his enduring legacy was his courage in dealing with a debilitating and fatal disease, ALS (amyotrophic lateral sclerosis, also known as Lou Gehrig's disease.)
"Allan's heart was always in the right place. He was a man of great faith, and he used football as a platform to teach so many young men how to be better people. He emphasized character above everything else."
— Mike Means, former principal, Jenks High School
---
Tommy Tripplehorn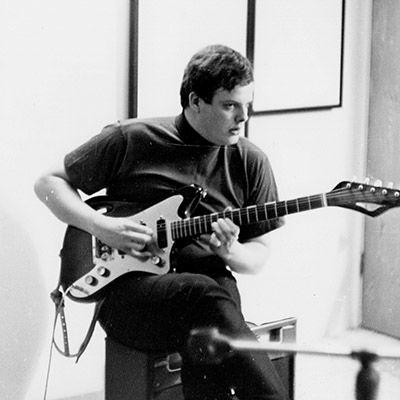 Feb. 2, 1944-March 15, 2019
Noted musician
An exceptional guitarist and pianist, Tripplehorn was part of the Tulsa Sound. Perhaps best known for his guitar work with 1960s band Gary Lewis and the Playboys, he also had the respect of equally big names. Jimmy Page, then with the Yardbirds, asked Tripplehorn to replace guitarist Jeff Beck when he left that band. Back in Tulsa, he played for many years with the Bill Davis Band, and could be found at local spots showing off his equally fine piano skills.
"Tommy was like a brother. We met through Larry Bell (a well-known keyboardist and vocalist), and the three of us played all over Tulsa. Tommy had a good sense of humor and was such a smart and intelligent guy, a sweet guy and a magnificent player. I sure miss him."
— Dave Teegarden, fellow musician and friend
---
Kerry Walsh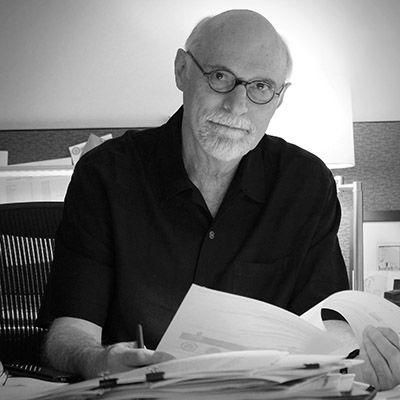 Sept. 25, 1946-Aug. 17, 2019
Founder, Walsh Branding
Tributes define Walsh as modest and self-effacing, and his design as meticulous, classic, understated and unique. The multi-award-winning graphic designer's work ranged from Fortune 500 companies to small nonprofits, from private firms to public places. A mentor to many, he was well known for his pro bono projects helping numerous organizations. He championed the arts and his firm became an integral part of the Tulsa Arts District.
"Kerry was tasked with changing the name and creating a brand for the Garden. Involving outside stakeholders, community leaders, the board and staff, Kerry led us through an exciting, sometimes frustrating, but ultimately rewarding experience. A master of his craft and a source of inspiration, calm, and forward direction, he herded cats and led us to our point of discovery."
— Todd Lasseigne, president and CEO, Tulsa Botanic Garden
---
Bruce G. Weber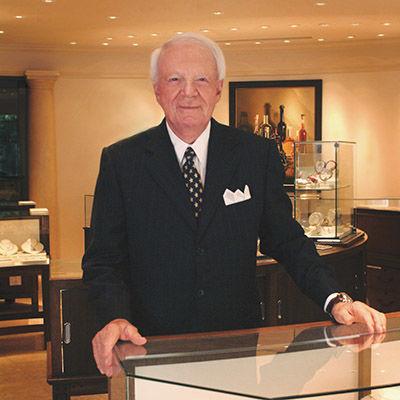 May 24, 1929-Sept. 15, 2019
Noted Tulsa jeweler
Known for his vision, taste and ability to foresee fashion trends, Weber became one of the pre-eminent jewelers in his profession. After shepherding his family business, Selco, into one of the largest national chains, he opened Bruce G. Weber Precious Jewels, first housed in Miss Jackson's, then its own location in Utica Square. He specialized in finding pieces that could not be found at other local stores. He loved Tulsa and was a dedicated patron of the arts.
"Bruce was a remarkable person whose success in life was built on a strong foundation of ethics and service. Bruce wanted things to be done correctly and according to the rules of the game, albeit in business or on the golf course. In a match at Southern Hills not long after I joined, I rotated my ball slightly to be sure it was mine. Bruce sternly reminded me that 'at Southern Hills, we never improve a lie' — never mind that the ball remained nestled firm at the base of a tree."
— Ken Klein, Friend
---
We also remember
Pat Cremin
Noted attorney
Nov. 18, 1944-Feb. 7, 2019
Smiley Elmore Sr.
Former TU football standout
Feb. 17, 1947-Aug. 28, 2019
Irving Fenster
Former vice president, OTASCO
Nov. 14, 1925-Feb. 22, 2019
Rev. Lloyd Jackson
Co-founder, Tulsa Together
Oct. 19, 1934-Jan. 21, 2019
Rodman Jones
Former TU dean and arts professor
Jan. 27, 1921-Aug. 26, 2019
Darrell Lowrance
Founder, Lowrance Electronics
Sept. 27, 1938-March 16, 2019
John "Jack" Harold Santee
Noted attorney
Jan. 11, 1931-Dec. 6, 2019
Richard Sutliff
Oral Roberts University professor and opera singer
April 27, 1949-Aug. 28, 2019
Karen Watts
Arts advocate
March 7, 1961-March 13, 2019