Jumping in
Cheryl Dooley is the third-generation owner of EBSCO Spring Co., 4949 S. 83rd E. Ave. However, the company got its start 79 years ago repairing Coleman lanterns. Its line of work shifted after Dooley's father, Larry Babb, bought a spring-coiling machine and read a book on spring making.
Springs for all
"Everything we make is a custom spring for someone," Dooley says. "Sometimes we don't even know what they're used for." International clients span a number of industries, including aerospace, energy, medical devices, sports equipment, electronics, defense and automotive. Orders range from a few thousand springs to hundreds of thousands.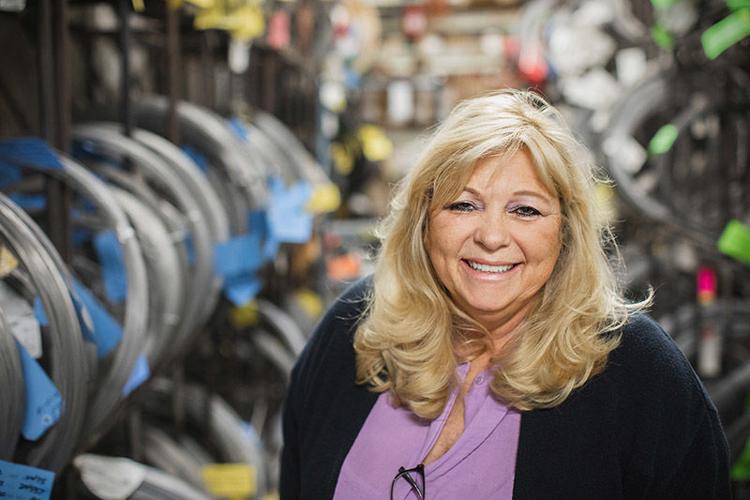 Star employer
The company has more than 50 employees, including two placed through the Oklahoma Department of Rehabilitation Services.
"The unemployment rate among people with disabilities is huge," Dooley says. "I have a 9-year-old autistic son who I hope will be able to be employed someday with more companies hiring people with different abilities as we have."
Bouncing through
Workers called coilers feed spools of steel wire into machines that coil and cut the wire, spitting out springs. The springs are tempered in an oven heated from 300-1,200 degrees, depending on the springs' size, then cooled. Lastly, the ends of the springs are flattened.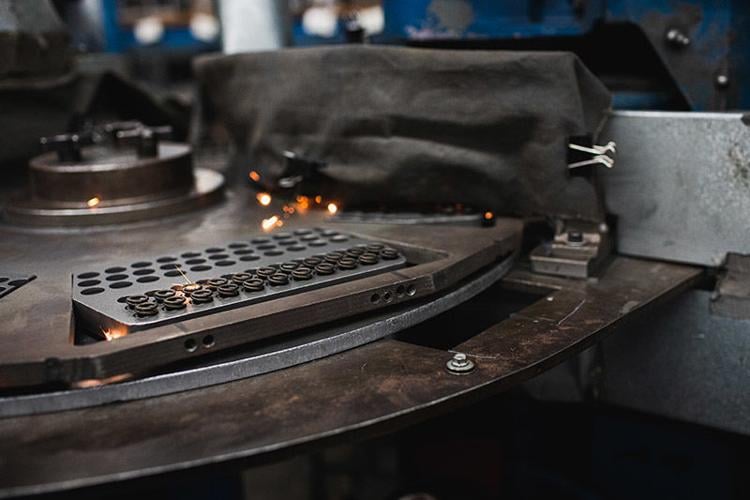 Made in the USA
EBSCO purchases its raw material from all over the world, but in the past year it has been able to purchase American-made wire. Dooley credits increased tariffs on Chinese-made wire, which has increased demand so domestic mills are producing more. Though this has increased the cost of raw materials, Dooley says she thinks it's worth it to keep American mills open and Americans employed.
No room for error
Every spring is quality tested before being shipped to clients. "Ninety percent of the springs we produce are difficult to make as they have very tight tolerances and have to be exactly to print," Dooley says. "This takes talented people to make sure every process is done right."