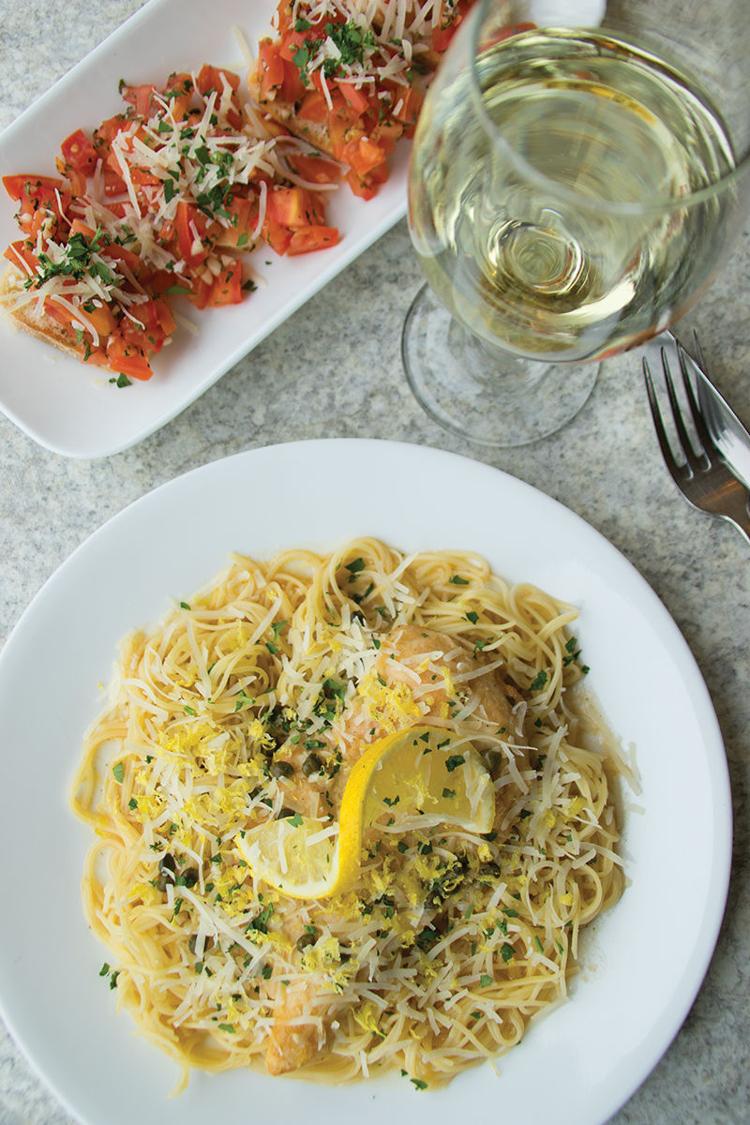 Sometimes when we say we want Italian food, it means spaghetti and meatballs. Maybe some garlic breadsticks and a green salad with Italian dressing. Other times we want more luxurious Italian.
But for those times we want Italian-American comfort food — chicken parmigiana, cheese ravioli, cheesecake — there's Cheri Ann's Trattoria in Broken Arrow.
Cheri Ann's isn't at all pretentious. Everything on the menu is easily recognizable, much like what many Tulsans would remember about the menu at the now closed but very popular Mary's Trattoria on 15th Street.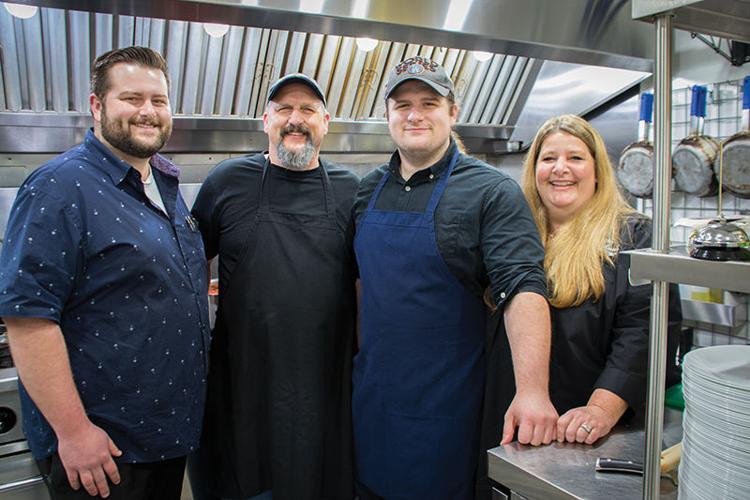 Cheri Ann's is cozy, located in a 100-year-old, two-story butter yellow house on Main Street in downtown Broken Arrow. The small dining room very much feels like you're having dinner in Cheri Ann Humpleby's own dining room.
It was the building itself that first attracted Humpleby and her husband, Kenny, to the idea of opening a restaurant. She had long been a caterer in Broken Arrow and had her eye on the old house. When she saw it was for sale, she and her husband took a look. The building has housed everything from a bakery to a car repair business over the years, and it needed a lot of work.
The Humplebys renovated the building to open the quaint little Italian restaurant in May 2018.
Everything, except the pasta, is made in house, proven in part by the fact she doesn't have a freezer or a fryer. Humpleby comes in each day to chop and prep for dinner service each night. The restaurant is open for dinner only Tuesdays-Saturdays.
We visited on a Saturday night, and wouldn't have been able to get in without a reservation. Weeknights might be easier for dropping in without calling ahead.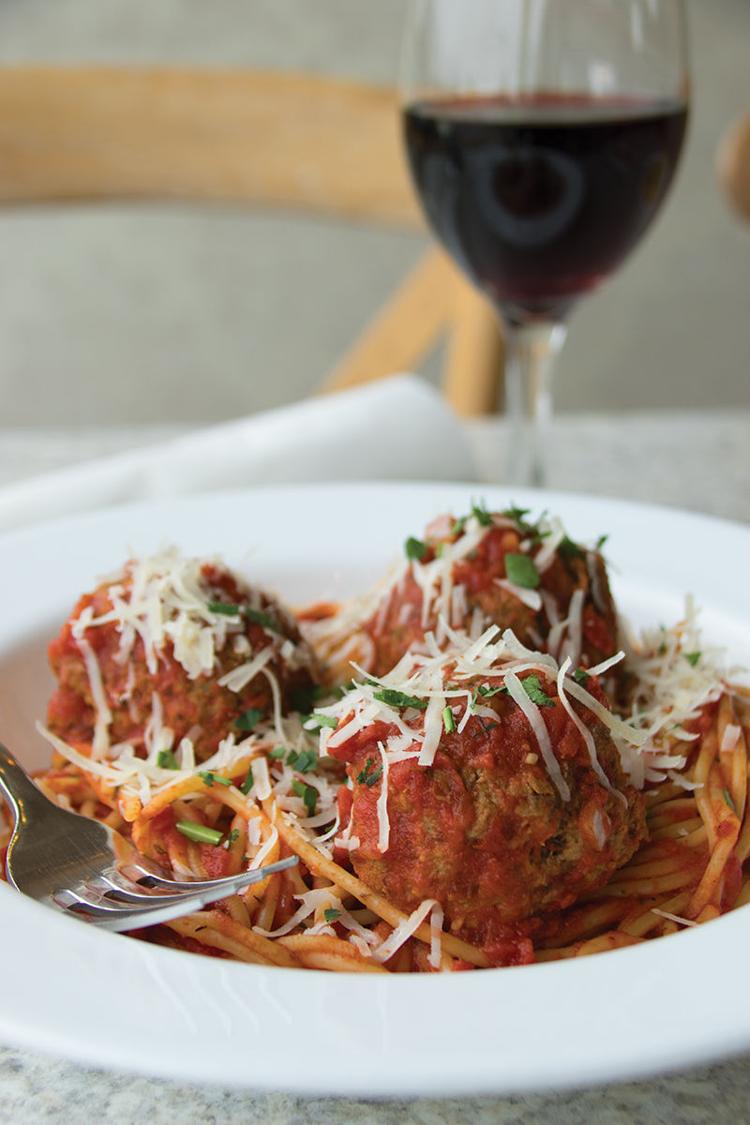 We had kids in tow, and the first thing on the menu that drew their eyes was the spaghetti and meatballs. Cheri Ann's doesn't have a kids' menu, but kid portions can be made of most entrees. Our children loved the spaghetti, topped with a giant meatball and grated Parmesan cheese ($13/ $5, kids' entree). The meatballs were great — the kind that are just as good on spaghetti as they would be between a sliced baguette for a meatball sandwich.
Cheri Ann's has a daily chalkboard special, which this night was cheese ravioli ($12). The ravioli was served with either a tomato sauce, white wine cream sauce or a mixture of both. The tomato sauce had a nice flavor, with bits of chopped onion and herbs giving it some oomph.
The New York strip ($22/$29) far exceeded our expectations. The pan-seared steaks can be ordered as 12- or 16-ounce and are served with the chef's choice of starch and vegetable. The night we dined, the plate included mashed potatoes, served with the pan juices, plus a side of bright, fresh green beans. Green beans can so often be overcooked, but these were tender with a slight crispness and good flavor. The steak was cooked medium, as ordered, with a subtle seasoning and nice flavor from the sear.
We will come back again for the pork loin chops with an herb wine reduction ($18) and the chicken parmigiana ($15), which we got a glimpse of at nearby tables. The pan-fried chicken breast, coated in panko, looked great, topped with marinara and mozzarella.
Lasagna ($12) is one of Cheri Ann's most popular dishes, but it's only served Tuesday nights. Many customers call it in for take-out, and it's often quick to sell out.
Desserts, particularly the cheesecakes, also are a specialty at Cheri Ann's. Her cheesecake ($7) has been passed down four generations. It's served with a fruit compote.
Humpleby says when she was a little girl her grandfather built her a special counter-height stool so she could cook with her grandma. She watched and helped as her grandmother made bread, pies and even that cheesecake Cheri Ann still makes today.
A love for food and restaurants runs in the family. Her grandmother was a prolific recipe creator who wrote her own cookbooks, and Humpleby has two brothers who are chefs. Her two sons, Johnny and Jake, have been working with her in the restaurant since they graduated college. 
Cheri Ann's Trattoria
423 N. Main St., Broken Arrow | 918-251-0221
4-9 p.m., Tuesday-Saturday