As the president of the Anne and Henry Zarrow Foundation, Judy Kishner is continuing her parents' legacy of giving to others in need and addressing the complex issues plaguing our city and state. This year, Kishner and the Foundation opened Legacy Plaza, a $30 million redevelopment gifting modern office space to social service organizations. Also this year, the Foundation worked with 17 service providers and community leaders to publish the 10-year Tulsa Mental Health Plan, a massive undertaking that the Foundation fully funded. Kishner and the Foundation don't shy away from the tough issues. For that, we name her Tulsan of the Year.
Judy Kishner
Judy Kishner loves her brush hog.
"It's meditative," she says, "brush-hogging the pastures."
Almost as pleasurable on her Osage County ranch is going out to the fields with clippers to destroy invasive cedar seedlings — her personal prairie preservation effort.
Her more public passions — the reason she is TulsaPeople's Tulsan of the Year — involve the monumental work she is doing as president of the Anne and Henry Zarrow Foundation, with its assets in excess of $500 million.
Her parents were famous for their heartfelt and generous philanthropy. They established a family foundation reflecting their belief in "building communities where marginalized populations are elevated in ways that uplift us all."
Judy Kishner has big shoes to fill. She does it in big ways: with big ideas, tackling big societal problems, taking big risks and with big contributions. In the past four years, the Foundation has awarded more than $200 million in grants and focused on four of the biggest, almost insurmountable, issues of hunger, homelessness and housing, mental health and indigent health care, and general social services support.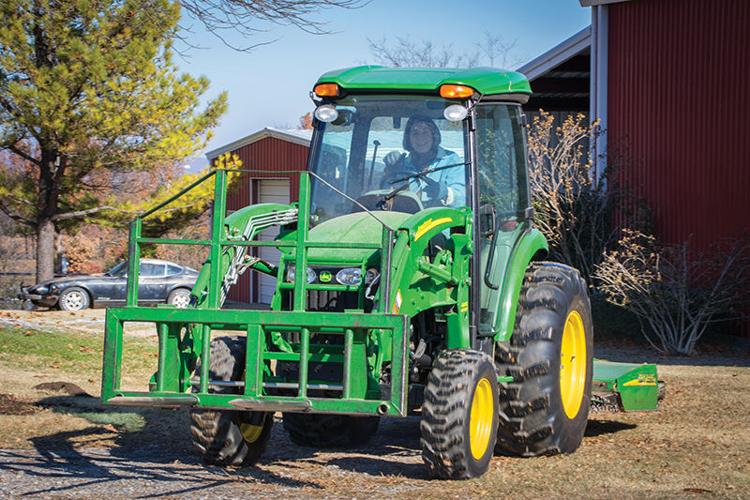 Visionary, fearless
"Visionary" is an adjective that comes up repeatedly when people talk about Kishner. "She has a clear vision of what she wants to accomplish," says Courtney Knoblock, Anne and Henry Zarrow Foundation program director.
She tackles problems that scare off a lot of people, says Dr. Gerard Clancy, president of the University of Tulsa. "Nothing is too big or too complex for her to consider. Judy has perseverance. She says, 'Everyone else is running and hiding. We're going to push through this.'"
That's because she is fearless, her colleagues say, and willing to take a risk. She dislikes (abhors and avoids is a more accurate description) personal publicity, makes contributions very quietly and is modest to the point of self-deprecating. "I don't think of myself as fearless," she says. "It's all from the heart" — a reactionary philanthropic philosophy she learned from her parents. As for taking risks, "If you don't try, you won't learn anything," she says.
Kishner's parents were her most integral teachers about giving from the heart. As lifelong family friend Ruth Nelson remembers, "Anne would read in the newspaper about somebody homeless and say, 'Henry, we have to do something about this.' And they did."
That is exactly how one of their most recognized charities began. Thirty years ago, Kishner says, her parents visited the old homeless center, located in a warehouse, where Anne saw a baby in a carrier sitting on the floor. "Babies on the floor!" she said. "Henry, you have to do something about that." And he did. He raised funds to build a new, expanded Day Center for the Homeless. In 2017, the Day Center served 140,000 individuals in need, offering temporary shelter and services to help them to self-sufficiency. The Day Center was one of Henry Zarrow's passion projects for the rest of his philanthropic life.
The Foundation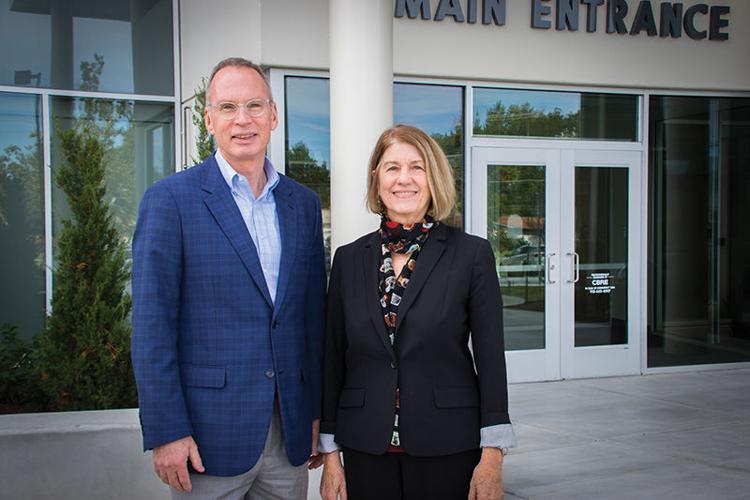 The Foundation's trustees include Kishner's brother Stuart Zarrow; her children Julie (Wohlgemuth) Cohen and Jay Wohlgemuth; her niece Lisa Zarrow; and nephew Mark Zarrow. All, including Kishner, volunteer their services. "Nobody has ever been paid to serve on the Foundation," Kishner says. "The point is to give away the money." And give it away they do. The Foundation makes about 450 grants a year, according to Bill Major, Foundation executive director.
"Judy has a huge responsibility, and she takes it very seriously," says Nancy Atwater, Kishner's professional colleague and personal friend of 35 years.
"The legacy of the Zarrow family is rooted in making a difference," says Jake Henry Jr., president and CEO of the Saint Francis Health System, where Kishner succeeded her father as a member of the board of directors. "They help the underserved, the poor, the homeless, the ill and those left behind in the world." He admires "the overwhelming humbleness, yet zealousness, of their generosity. It is the difference between a man who looks the beggar in the face when giving alms, and the man who drops the coin as he might a token in a subway turnstile."
Mental health
One of the biggest and boldest Anne and Henry Zarrow Foundation projects is funding a 10-year plan for improving mental health and wellness in the Tulsa area. (More info about the Tulsa Mental Health Plan at tulsamentalhealth.org) This initial phase of the Tulsa Mental Health Plan initiative has been led by the University of Tulsa in collaboration with a 17-member steering committee made up of mental health care professionals, philanthropists and community leaders. The initiative partnered with policy and data experts from Urban Institute to study the mental health care needs and resources in Tulsa, identify gaps and inefficiencies in the health care system, and recommend ways to move forward.
It is a big plan, says Michael W. Brose, chief empowerment officer of Mental Health Association Oklahoma, because mental health is entwined with homelessness, incarceration and suicide. "It's too big to ignore." Consider these grim Oklahoma statistics from Mental Health Association
Oklahoma:
One in seven Tulsans has a mental illness, and one in 20 has a serious mental illness. In Tulsa County, that translates to 141,000 affected with mental illness. One in 12 Tulsa children has a serious emotional disturbance, with 13 percent of Oklahoma teens reporting they have experienced a major depressive episode.
Between 700,000-900,000 Oklahomans need services for mental illness and substance abuse. Only one in three is getting the medical services they need.
At press time, Oklahoma had the highest incarceration rate in the nation. If Oklahoma were a country, it would have the highest incarceration rate in the world, and 78 percent of female offenders are either being treated or have a history of being treated for mental health issues. The state incarcerates more women per capita than any other state.
It gets worse.
People with mental illness in Tulsa County die 27 years earlier than people with good mental health, Clancy says, and for those with severe mental illness, the life expectancy is less than 50 years old.
It still gets worse.
Oklahoma is No. 1 in Adverse Child Experience (ACE) scores, measuring childhood trauma of homelessness, poverty, neglect and parents with mental illness or drug addiction. In Tulsa Public Schools, teachers get a suicide note from a student virtually every day, according to the Tulsa Mental Health Plan.
"This information would scare off a lot of people," Clancy says. "Not Judy. She wants to move the needle on mental illness and addiction.
"The 10-Year Plan, highlighting prevention for children and adolescents, is invaluable because it is sets the stage for a well lived, productive adult life rather than one marred with disability."
Housing
"Everything starts with housing," Brose says, "and we have a shortage of safe, affordable housing." What's more, Tulsa has the 11th highest eviction rate in the country, according to Brose.
"Mental illness and homelessness dovetail," Kishner says. "You can't separate them." She knows this from personal experience; she has a relative with mental health issues. Recently, to alleviate the housing shortage and to support neighborhood revitalization, the Zarrow Foundation awarded a $6.7 million grant to launch Boomtown Development Co., a nonprofit affiliate of Tulsa Habitat for Humanity, to develop safe, quality and affordable housing for moderate to low-income families.
The Foundation also committed a $12 million grant to the Tulsa Housing Authority to help the city secure a coveted Choice Neighborhood grant from the U.S. Department of Housing and Urban Development. "Private dollars cannot solve the problems," the Zarrow Foundation's Knoblock says. "But they can leverage public dollars and be the wedge to tipping over additional state and federal funds." This Choice project will result in a $130 million redevelopment of the Eugene Field neighborhood.
Other recent Zarrow Foundation basic needs grants include the $5 million lead gift to the Tulsa Day Center for the Homeless; $2 million to 12 & 12 addiction recovery center; and a $2 million gift to the capital campaign for the soup kitchen and food pantry Iron Gate's new home on West Archer Street. Kishner had a leadership role in fundraising for the new $35 million Parkside Psychiatric Hospital and Clinic expansion for acute mental health treatment and a chemical detox unit for drug and alcohol treatment.
In total, the Anne and Henry Zarrow Foundation has invested more than $40 million in low-income and mental health supportive housing in Tulsa.
Kishner has worked closely with cousin Gail Richards, president of the Maxine and Jack Zarrow Family Foundation, on these common interests. They are advocates of Housing First, an approach to homelessness that is based on the belief that people need basic necessities like food and shelter before they can effectively address other issues like behavioral health problems. Their pioneering Housing First work began in 2008 with a campaign called Building Tulsa, Building Lives which culminated in the successful construction — despite fiery community protests — of the Yale Apartments at East Admiral Place and South Yale Avenue. "They took it upon themselves to recognize the problem (lack of safe, affordable housing for people living in shelters and on the street), to get the community behind them and to do something about it," Ruth Nelson says.
Hunger
Oklahoma is hungry.
The state has some of the worst food insecurity statistics in the nation.
Hunger is such a whopping problem in the state, 218,770 Oklahoma children don't get the food they need. That means, more than one in five children in the state is hungry, according to Hunger Free Oklahoma. Eighty percent of Tulsa Public School students qualify for a federal free and reduced-price meal; 16.2 percent of Oklahoma households are food insecure.
The biggest pot of money available to feed the nation's hungry is from the U.S. Department of Agriculture. Getting some of it, though, can be a bureaucratic nightmare and far beyond the capabilities of most local nonprofits. "There is so much money left on the table," Knoblock says, "$400 million every year." The Anne and Henry Zarrow Foundation figured out how to help local organizations access these federal dollars by seeding Hunger Free Oklahoma, an advocacy organization for information and technical assistance. Hunger Free Oklahoma helps local nonprofits leverage the power of collaboration.
"No one else looked at this issue in this way in Oklahoma," says Chris Bernard, Hunger Free Oklahoma executive director. "As a state, we're not doing a good job of connecting federal money to people. Part of our job is to simplify the process for people." That means connecting organizations that serve individuals, especially families and children, to resources such as the federal Afterschool Meals and Summer Food Service Program and Supplemental Nutrition Assistance Program (SNAP) for eligible kids. "Kids who are hungry are not able to learn and grow," Bernard says.
Afterschool Meals and the Summer Food Service Program provide free meals with an enrichment element served in a school, congregation or other charity. Both programs served 4.5 per eligible 100 kids in 2017. Hunger Free Oklahoma's goal is to increase those numbers. "If 15 out of 100 kids received an Afterschool Meal," a HFO spokesman says, "we would be serving 49,329 kids per day — an increase of 34,441 students."
Expanding the Afterschool program would mean informing local communities about the program, connecting a local sponsor (charity, school district or congregation) and site (nearly any location where children gather) and helping them work with the Oklahoma Department of Education for reimbursement of food costs from the USDA. To a layman, it looks as complicated as making lace. That's why Hunger Free Oklahoma's assistance is so important.
"This organization would not exist without Judy," says Bernard, who returned to Tulsa for the job after 17 years in Chicago. He is impressed by Kishner's humility, great generosity and, above all, her deep understanding of the root causes of hunger and foresight to invest in long-term systemic solutions to food insecurity. "It's hard to give her credit. She's always giving the credit to someone else. She is so humble. Funders I worked with in Chicago were not like her."
Helping the people who help people
Legacy Plaza is a unique way the Foundation is supporting nonprofit social service organizations while simultaneously transforming the East 31st Street and South Yale Avenue neighborhood. The Foundation purchased and renovated — at an ultimate cost of almost $30 million — the former Dollar Thrifty high-rise buildings to headquarter seven local, high-capacity nonprofits: Assistance League of Tulsa, Mental Health Association Oklahoma, Oklahoma Center for Nonprofits, Community Action Project, LIFE Senior Services, Family and Children's Services and OSU Health Sciences Center. The Foundation funded the bulk of property improvements and renovations and set a high standard for design, but will not retain ownership over Legacy Plaza office space. Each nonprofit will own its offices, and each has been responsible for raising the funds to finish out and furnish the offices in the Foundation-renovated Legacy buildings. So, it is a true collaborative.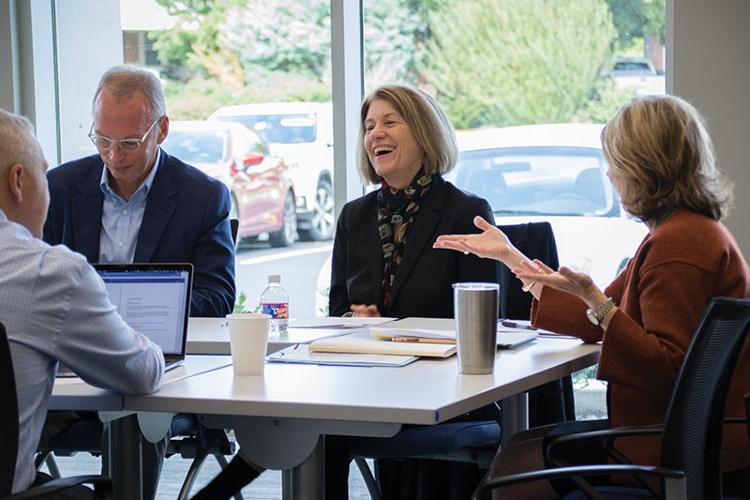 For social service organizations accustomed to working in cramped spaces with mismatched, hand-me-down furniture, these bright, modern offices are a godsend.
"Legacy Plaza is a space designed to be mentally healthy for the staff," Brose says, "and to help us recruit and retain staff."
Social service organizations deserve it, Kishner believes. "These people work so hard every single day. It's easy to sign a check. It's the people on the ground who are getting something done."
The 14-story west tower, which will house Family and Children's Services and OSU Health Sciences Center, will begin renovation this spring. The organizations hope to move in by the end of 2019.
Given their new proximity, the possibility of collaboration is all a happy byproduct of the Legacy Plaza project.
Animal welfare
Two-legged animals are not Kishner's only concern. She and Atwater ride horses together on their neighboring ranches. Driving together to Tulsa, they began to count the number of stray dogs. "In true Judy fashion she said, 'We have to do something about this,'" Atwater recalls.
So they started Spay Oklahoma, a nonprofit in response to the state's severe pet overpopulation. It provides low-cost dog and cat spay and neuter services to low-income pet owners. Since its beginning in 2004, Spay Oklahoma has provided more than 142,000 sterilization surgeries. "That's the thing with Judy," Atwater says. "She doesn't just do a little, she does a lot. One evening she called me and said, 'I've got our slogan: 'Spay and Neuter — the Ultimate Rescue.' She's always thinking."
They met when Kishner and Nelson hired Atwater to be executive director of the Center for Individuals with Physical Challenges. "She is a natural leader, and she is visionary. She looks for ways to fix the problem," Atwater says of Kishner.
What Atwater values most about Kishner is her loyal friendship. "When I fall off my horse and break my arm, she's the one who takes me to the hospital."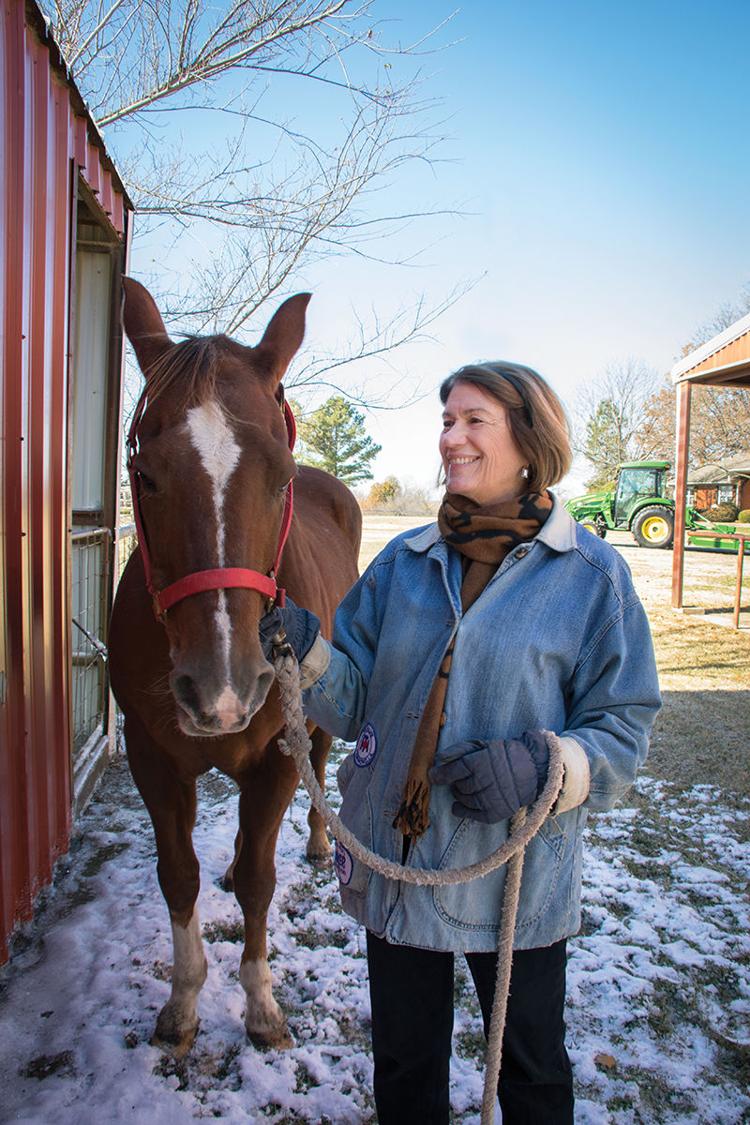 The personal Kishner
"I always loved sciences," Kishner says, so at TU she majored in biology with an "amorphous idea of some career in the sciences. Maybe a veterinarian." But with two small children, she didn't want to move to Stillwater for advanced study at Oklahoma State University. So, she switched to economics, then went to law school, then joined the family business Sooner Pipe and Supply. "Not in the legal department," she says, but in the pipe department working with purchase orders and tracking pipe. She retired as senior vice president.
She is married to Tom Kishner, a retired race car builder, and is mother to Julie Cohen and Jay Woglemuth, Jude Kishner and Hilary Kishner; and grandmother to seven children and numerous pets.
What's ahead?
"My parents truly believed, if you see someone in need you do your best to help them," Kishner says. "That's what they did. The heart of my parents was doing something to make it better. Every day I walk past the portraits of my parents, and I hope they like what we're doing."
And she's doing it in her own way.
"I have seen Judy blossom in a sense of responsibility and leadership," Ruth Nelson says. "She is carrying on brilliantly the heritage."
With all of the big Foundation projects — and more to come — does Kishner plan on retiring? "I'm already retired, if being paid is the prerequisite for retirement," she says. "I have no plans to back out of this. It's easy to get in our own little world. It's important to have something outside ourselves. I am grateful — I am very lucky — to have something I can devote my life to, to make a difference."