Gone are the tropical and fruity drinks of summer. In the fall, we want our cocktails to have a bit more complexity, a little spice and definitely some warmth — all the better if it comes from bourbon.
Although they can be delicious, it's almost too easy to slap "pumpkin spice" onto a basic cocktail and call it good. Create something dynamic instead by combining flavors like whiskey with fresh ginger, raw honey and simple syrup. Or cinnamon syrup with cognac. Or how about dark rum with apple brandy and lemon?
A good starting point is to create an autumnal simple syrup. Use this recipe that combines brown sugar with cinnamon, coriander and allspice. It's not overly sweet since the spice balances the flavor. Try this syrup in any cocktail recipe where you want just a touch of sweetness. Pro tip: The syrup also is fabulous when drizzled over baked apples or mingled into hot tea.
Another way to add a touch of fall to your favorite drinks is to swap ingredients, such as apple cider for orange juice. Mimosas are great year-round, but for something fun in the fall, try an apple cider mimosa. Simply combine equal parts sparkling white wine and apple cider in a champagne flute. This is a fun one to serve at a bridal shower or fall brunch.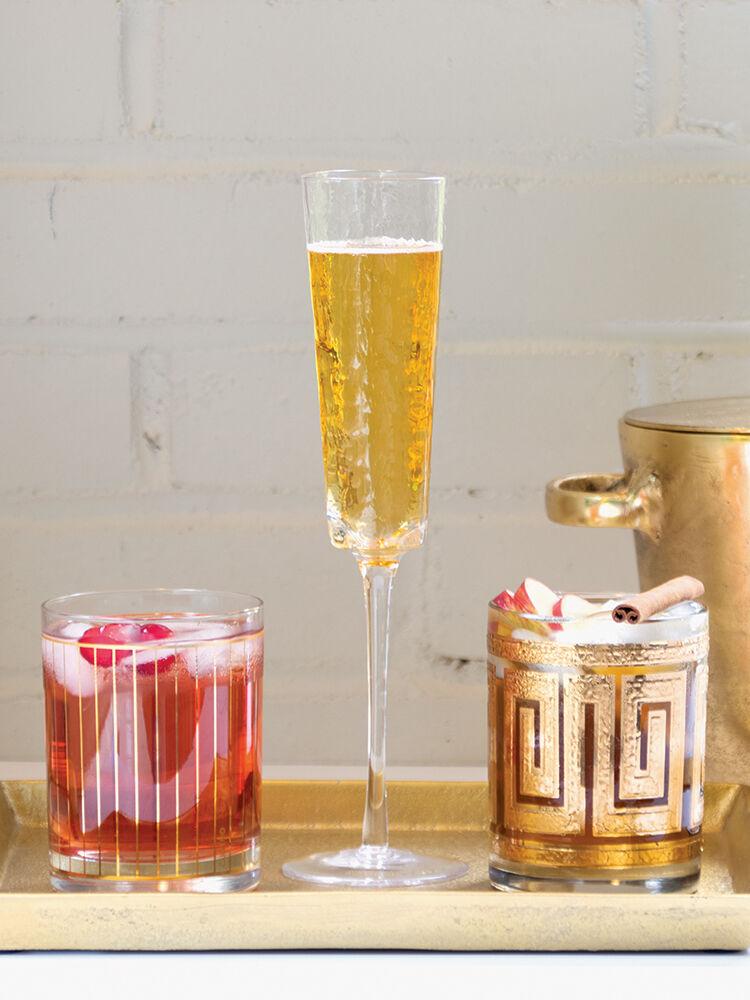 Pomegranate is a flavor that's always welcomed, but the rich color is especially pretty in the fall. Try a simple pomegranate cocktail made with equal parts pomegranate juice, ginger beer and vodka. This is a vibrant drink that can be made individually or in a large pitcher for a party. 
Cranberry is another quintessential fall fruit, and its juice is a classic cocktail mixer. Use it in unexpected ways, like in a margarita, Moscow mule or a gin fizz.
Whether it's hot or over ice, mixing fall flavors into a cocktail brings a warmth as comforting as a favorite sweater. It's a delicious way to celebrate the season.
Autumnal Simple Syrup
1/2 cup water
1/2 cup brown sugar
1/4 teaspoon cinnamon, or 1 cinnamon stick
1/8 teaspoon ground coriander
1/8 teaspoon allspice
Pour all ingredients into a small saucepan, whisk until blended. Bring to a simmer, then allow to continue simmering for about 5 minutes. 
Let cool, then store in the refrigerator until ready to use. 
Serve this beverage in a traditional cocktail glass, or pour it into a small Mason jar and garnish with a cinnamon stick or dried apple ring for festive fall fun.
Apple Cider Bourbon Cocktail
4 ounces bourbon
4 ounces apple cider
1teaspoon fresh lemon juice
1 1/2 ounces Autumnal Simple Syrup
Fill a large cocktail shaker with ice. Add the bourbon, apple cider, lemon juice and Autumnal Simple Syrup. Shake or stir, then strain the drink between two glasses.
---
Just a bite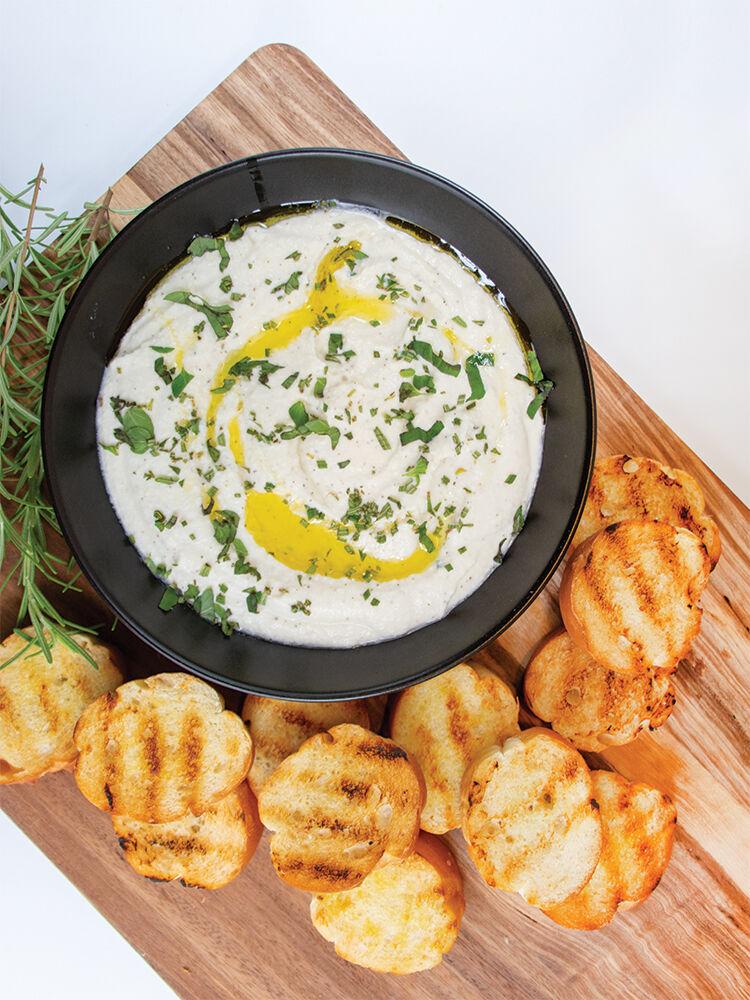 A fall-inspired cocktail calls for a delicious bite to go with it. One of our favorite snacks is whipped ricotta with grilled bread. For fall inspiration, add earthy herbs like thyme, rosemary and oregano. Grilling the bread takes more time, but it's worth it.
Whipped Herbed Ricotta with Grilled Bread
12 slices thick-sliced crusty bread
2 tablespoons olive oil, separated
2 cups ricotta
1/2 to 1 cup whole milk (depending on the thickness of the ricotta)
1 teaspoon coarse sea salt
1 teaspoon ground black pepper
1 teaspoon fresh thyme or rosemary
1 teaspoon fresh oregano leaves
Brush bread with olive oil and grill on a hot grill or grill pan. Sprinkle with coarse sea salt.
Vigorously whisk together ricotta and milk until light and fluffy. Add salt and pepper, continuing to mix. 
Pour into a shallow serving bowl. Drizzle olive oil over ricotta. Sprinkle with herbs. Spread ricotta over sliced bread, or serve bread with the bowl of ricotta for dipping.