Casey Reed always says paintings — especially the big ones — are the backdrop to our lives. This Tulsa artist brings these words a new meaning through her wall murals designed to be a cheaper, easier alternative to wallpaper. 
"I like to paint really big," Reed says. "I like bold colors and I'm kind of messy. It's hard for me to contain my art to a small space, so walls just make sense."
Anyone who has worked with wallpaper knows just how difficult and time consuming it is to peel the layers off and apply new strips, not to mention expensive. For those wanting to customize their own home but avoid the hassle of wallpaper, Reed's murals might be the perfect solution. 
Reed discovered her love for art about four years ago when painting with her kids and realized she loved painting way more than they did. Throughout the pandemic, art was a creative outlet for Reed.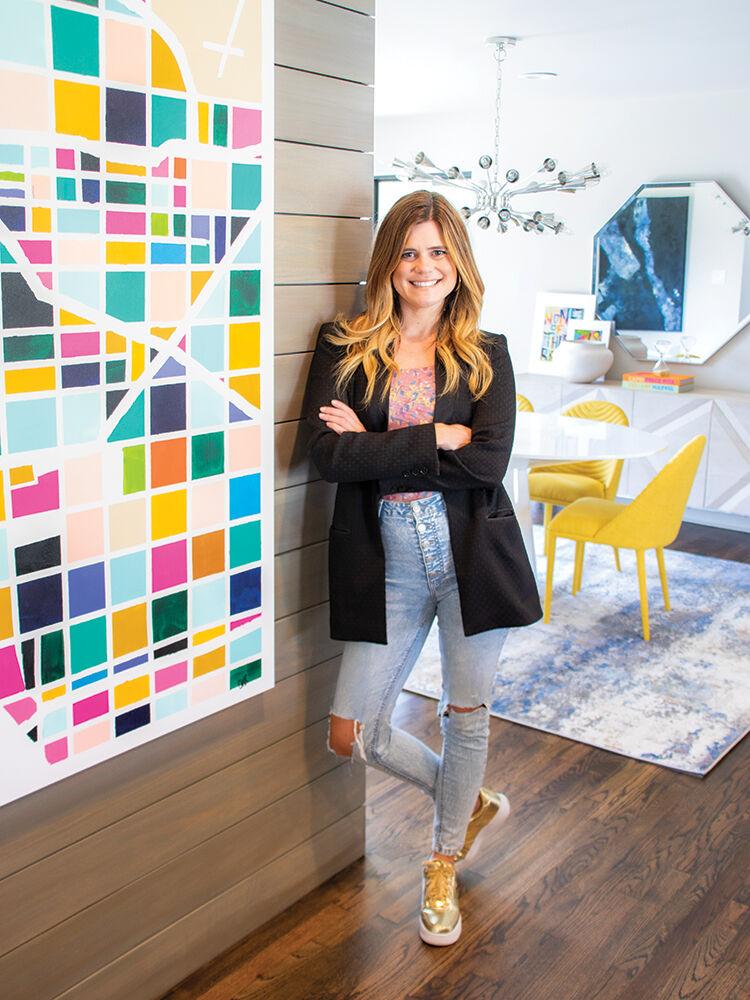 "I couldn't really afford the kind of art I wanted for my home," Reed says of large, luxury art, "so I just started painting these big canvases to put around my house. Probably about a year ago people started wanting to buy them, so I left my big career due to burnout and the pandemic, and thought I would do this for a little while." Since then, Reed's artwork has taken off and she is now pursuing a full-time art career. 
Reed painted her first wall mural last October while redoing her daughter's bathroom. After peeling four layers of wallpaper off the walls and seeing how messy and uneven the walls were, she decided it would be much easier to paint them instead. Reed posted the pictures online and received a great response from customers wanting the same thing in their homes. She has painted everything from laundry rooms and entryways to large accent walls and small bathrooms. 
Reed enjoys working with her clients to create a color palette and pattern they love and that works well with the room. The murals are extremely customizable and can include things like children's handprints or meaningful images to the family. 
"Art is something that can make you happy every day," Reed says. "I love it when I see my clients taking family candids and my art is in the background. I want my art to be the backdrop to family life."