With more than 60 years and 15,000 hours of flying experience on 20 different certified aircraft, Roger Hardesty leads the Hardesty family as president and CEO of United States Aviation. Founded in April 1987, United States Aviation provides a wide range of aviation services, including flying executive aircraft charters all over the world, offering Black Hawk helicopter air cranes and flight services.
As a career entrepreneur, Hardesty has founded and operated more than 25 business ventures, including the Quarry Landfill, Mid-Continent Concrete, and BizJet International Sales and Support. The Hardesty Co. began building single-family homes in Tulsa in 1959. In a short time, it became the largest single-family construction firm in the area with divisions in nine midwestern states. Hardesty Realty Corp. was established in 1986 in Tulsa as a real estate management and leasing business. At its height, the realty company was responsible for over 30,000 apartment units in nine states as well as commercial properties and employed 450. Equal opportunity was a foundational part of the company culture, with women making up over 50% of the workforce and 75% of them serving in management roles. 
Giving back to the Tulsa community is a priority for Hardesty, and he has provided opportunities for Oklahomans to pursue aviation careers. The Hardesty Aviation Science Foundation was established to operate and maintain an aviation training program and flight school in connection with the Hardesty Center for
Aviation at Oklahoma State University and University Center at Tulsa. (The training program and flight school are no longer in operation.)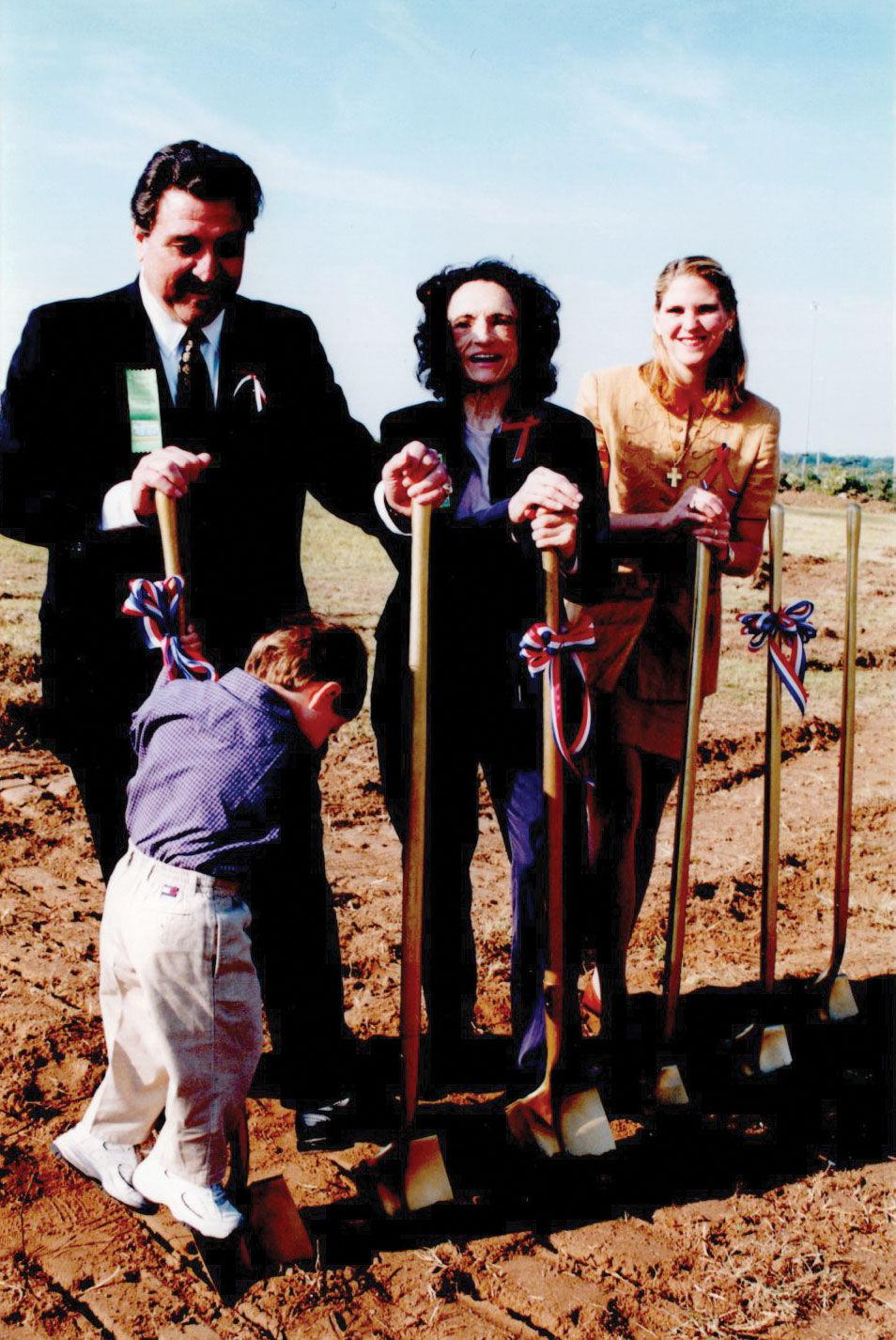 In addition, the Hardesty Family Foundation aspires to elevate Oklahoma and those who work diligently to pursue the American dream. The foundation, created in 2005 to last in perpetuity, promotes and serves Oklahoma nonprofits. Its mission is to improve basic human needs and make a difference in the lives of Oklahomans through work in the arts, workforce development, civic projects, mental health, addiction recovery, wellness and court reforms.  
Where did you grow up? Growing up in Fort Cobb, Oklahoma, I was positively influenced by community leaders and my family to pursue entrepreneurial opportunities through hard work and dedication, but to also remain committed to the well being of the community. 
What was one of your most defining moments in life? My real estate development success came from being exposed and responding to the challenges of many different aspects of business. I had to be able to switch gears among law, management, construction, government regulations, sales and service. These diverse and challenging experiences formed my leadership approach and influenced my decision-making abilities throughout my career.
What age do you feel right now and why?
Most days I feel 50 and when I'm flying, I feel 25. At 82, I am blessed to still do what I love and wake up every day ready to continue growing and building strong businesses.
How would your friends describe you? Depends on who you ask.I am very thankful for my friends and think they would say I'm loyal, compassionate and driven.
What would people be surprised to know about you? Probably that I have been married to the love of my life for 65 years. Donna has been a committed partner throughout our lives together, and we are very proud of our family tree.  
If you could witness any event of the past, present or future, what would it be? I don't like to spend a lot of time looking at the past. I have always been focused on what the future holds. I hope to witness the end of partisan politics and see the country succeed in the global marketplace in an expanded way.
What was a "worst time" and how did you pull through it? I really don't identify worst times. I am an optimistic person and take the knocks of life in stride. I've made some mistakes, but I have been very focused on making sure those mistakes didn't happen again.  
What concerns you today? When the government operates under a partisan process and debt, it can't look out for the people it serves and doesn't allow for meaningful growth and development of new opportunities. 
How do you measure success? Money is a way many people keep score, so when that money is used to serve the less fortunate and improve the lives of people in the community, that is the most satisfying measurement for me.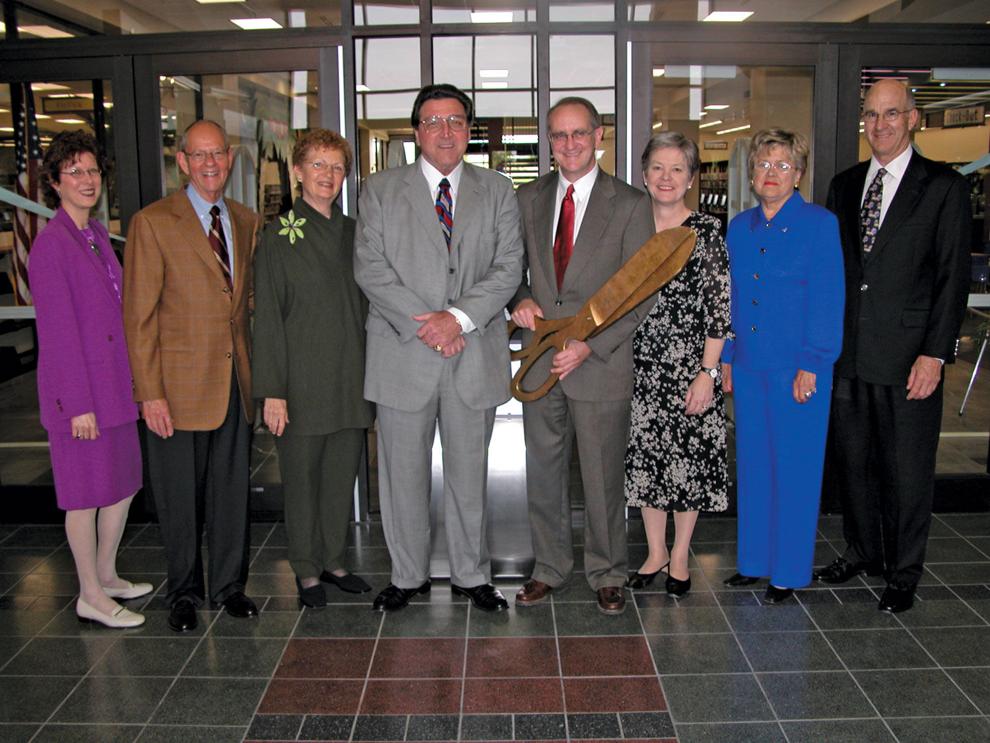 What is a favorite Tulsa memory? When we opened the Hardesty Regional Library in 1984 and its subsequent expansion to its current location in 2003, we were able to see the impact of this resource for the entire Tulsa community. Donna and I have always been committed to improving access to educational resources, so this project is a real source of pride for the whole family.  
Describe a perfect weekend in Tulsa or elsewhere. That would be Paris. It may last more than a weekend, but that is a special place to me. From the city to the countryside, we love to explore and relax with everything Paris has to offer.
What have been the most significant changes you've experienced in Tulsa? It isn't really a change, but a constant. Tulsans have always been so generous in developing projects for the greater good. That spirit of community and commitment to improving the quality of life will always keep us looking to the future with optimism.