Twenty-five budding artists participated in a Nov. 29 paint-and-sip class that raised $1,000 for the Center for Individuals with Physical Challenges. Proceeds from this class — called Center Impressions — and others like it throughout the year directly support members who use the Center's art studio daily. 
Each Center Impressions begins with an informal happy hour featuring complimentary wine and appetizers. Led by instructor Sally Ramirez, participants at the Nov. 29 class painted "Starry Night." Each Center Impressions session will feature a different theme.
The next Center Impressions fundraiser is from 6-8 p.m., Feb. 9, and is specially designed for pairs, although individuals can participate. Instructors Ron Smith and Rachel Weaver Smith will teach participants to paint a scene called "Love Birds." Couples are $75; singles are $40. Register at tulsacenter.org.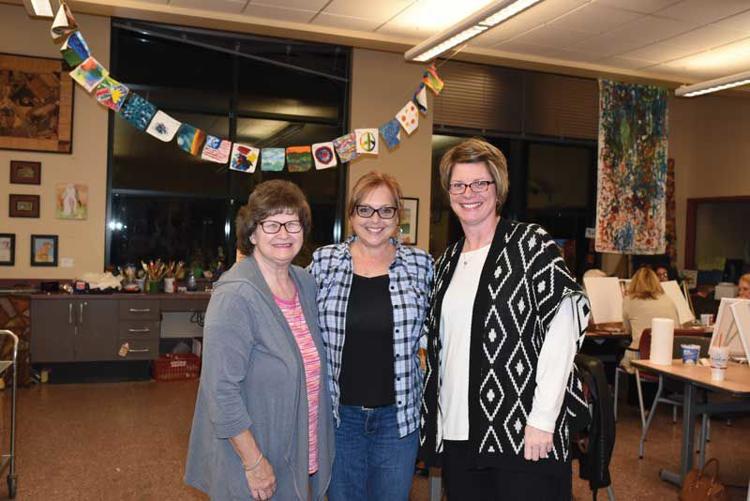 Kyle Miller, Melissa Eberhardt and Julie Crawford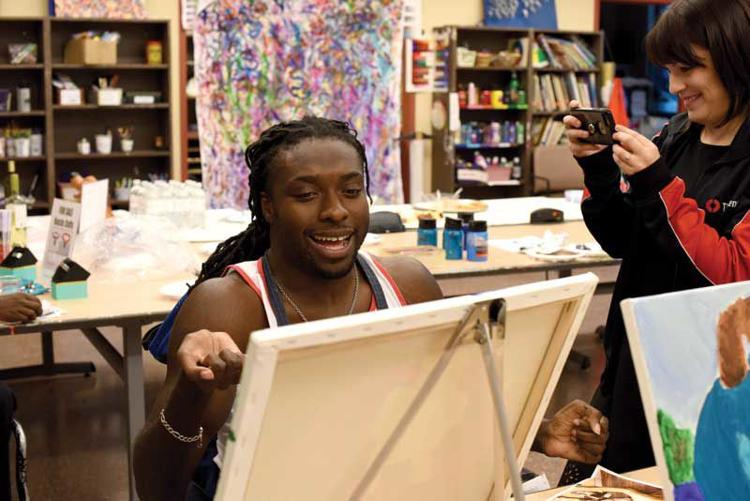 Center member Emeka Nnaka paints during the fundraiser.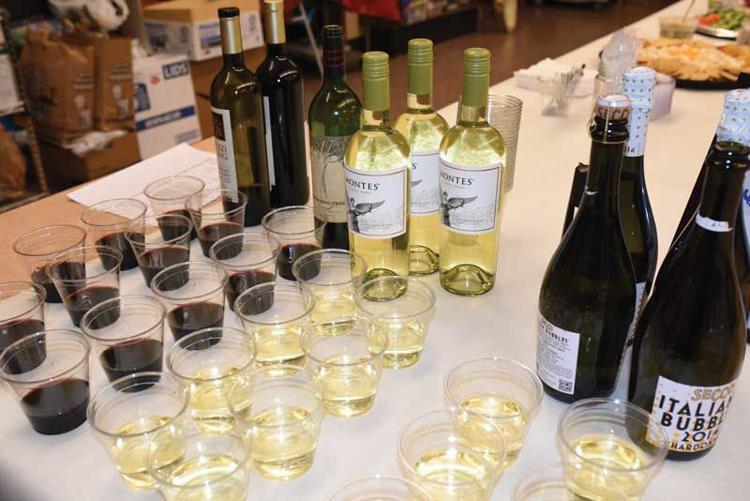 Complimentary wine gets the paints flowing.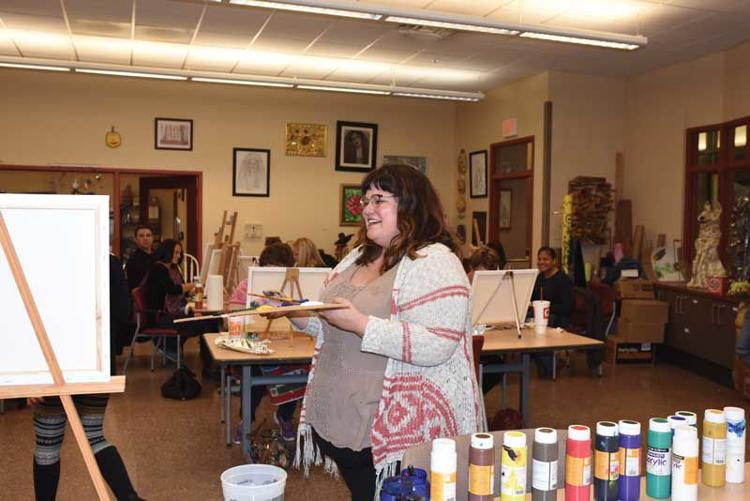 Center Art Instructor Sally Ramirez teaches guests to paint their version of "Starry Night."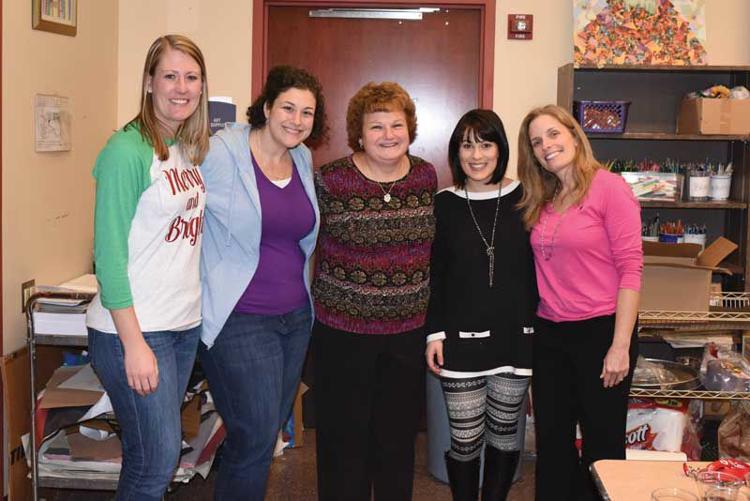 Hilary Hauth; Megan Meussner, Center board member; Lori Long, executive director; Erin Holland, community relations director; Erin Wambold, director of development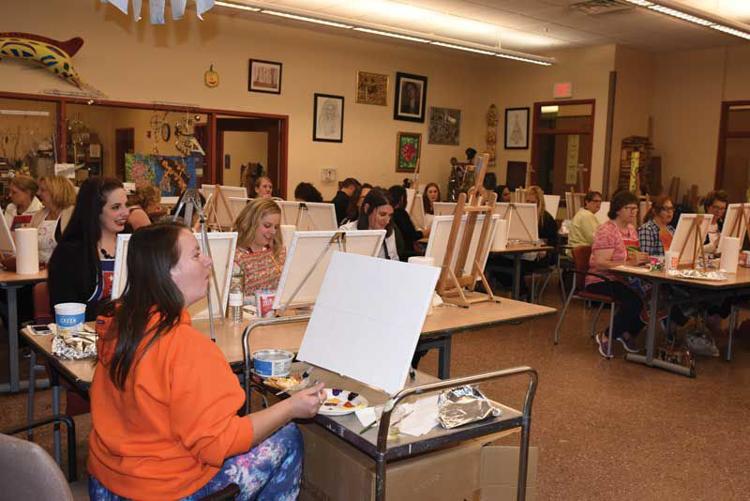 Twenty-five painters enjoyed the class where subject matter changes with each session. The event raised $1,000 for the Center.
Photos by Rachel Weaver Smith.
Spotlight on San Miguel
Local celebrity dancers and their professional dance partners raised $528,000 for San Miguel School at the fourth annual Spotlight on San Miguel: Dancing with the Tulsa Stars on Nov. 5 at the Cox Business Center. Nearly 650 guests cheered and voted for their favorite dancers with donations at the fundraiser's most successful night to date.
The champions were Steve Allen of Budco Inc. and his partner, Annette Baird of Allstar Ballroom Dance Co. Runners-up were Charlie Bendana of Ben-Trei Ltd. and Deborah DeLaney of Ballroom Revolution. The Judges Award for excellence went to Mary Dill of Perfect 8 Counts and her partner, dance instructor Stefan Easter. 
Before and after the dance competition, guests dined and danced to the vocals of Ayngel and John. Emcees were LeAnne Taylor and Rich Lenz of KOTV's 6 In The Morning.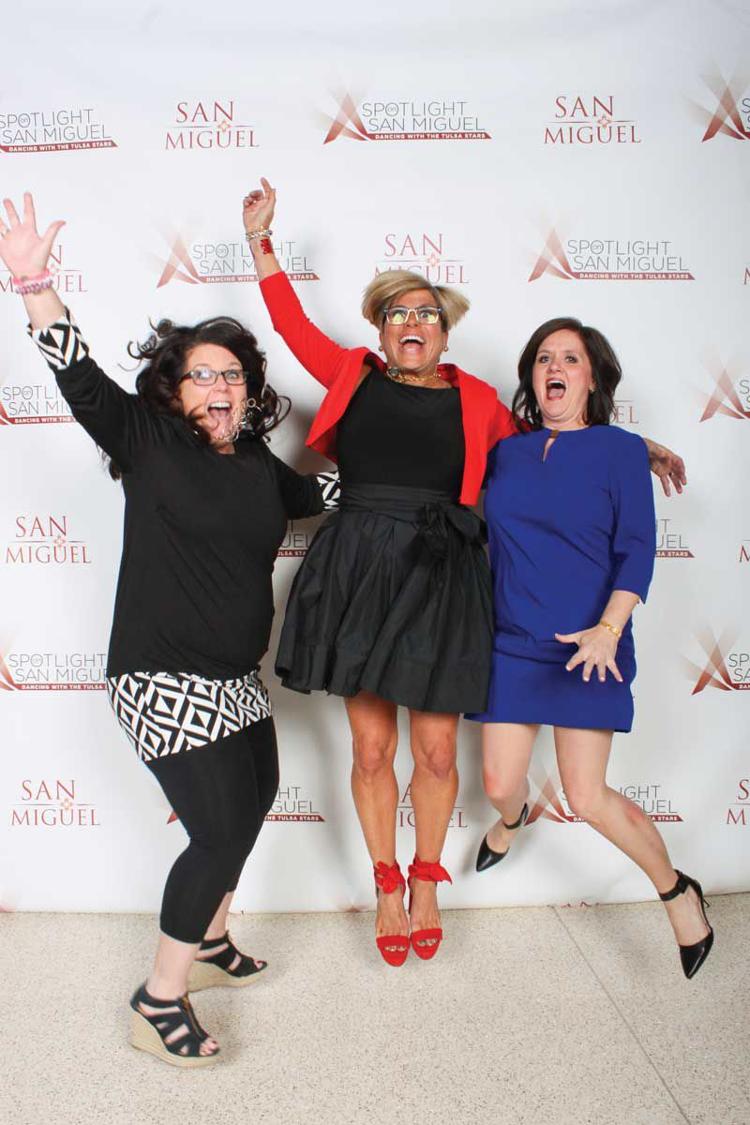 Caroline Quinn, Jill Donovan and Missy Dill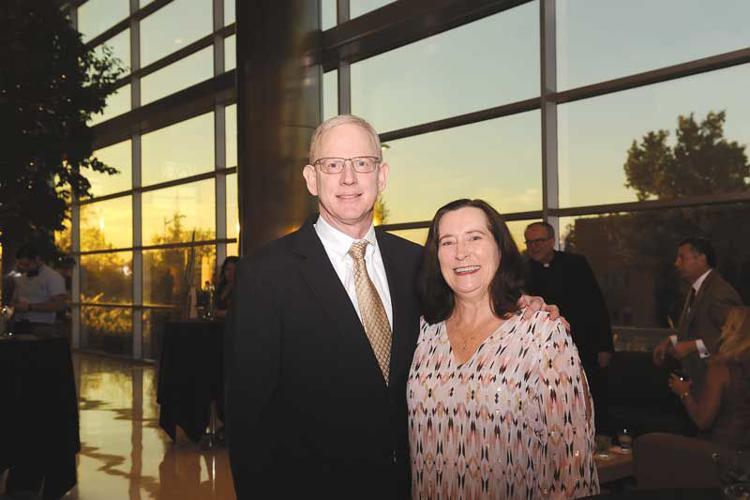 Spotlight 2017 chairs will be Bob and Julia McCormick.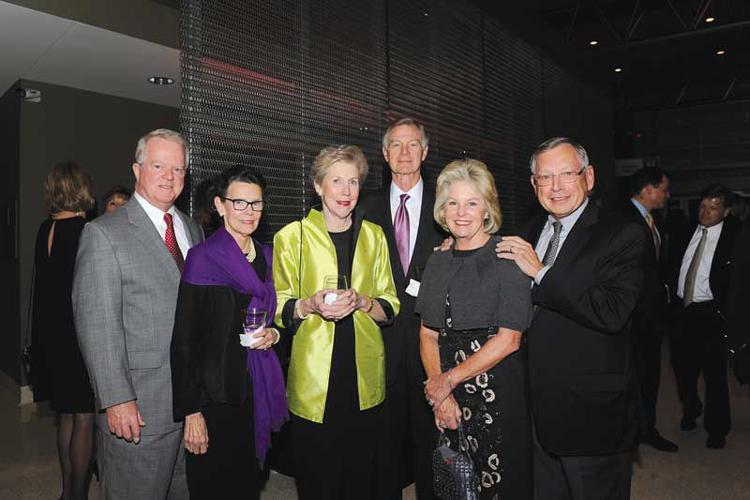 Bob and Jeanne Sullivan, Susan and Bill Schloss, and Susie and Dave Hentschel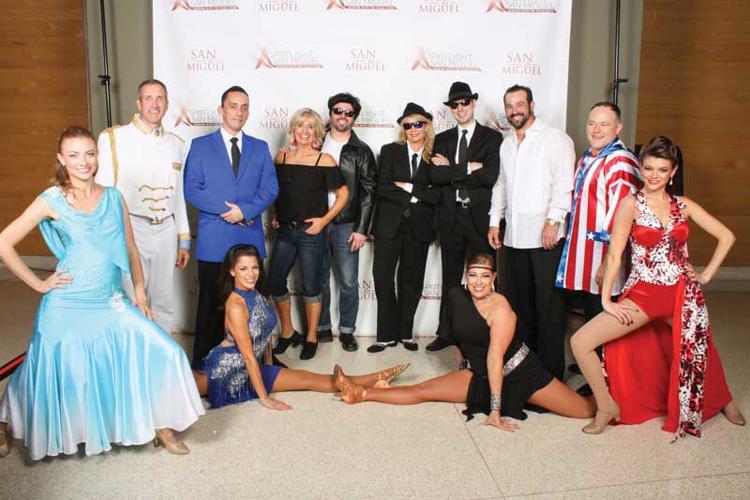 The Spotlight 2016 dance couples were Annette Baird and Steve Allen, Stefan Easter and Mary Dill (seated), Linda Woodard and Jon Hamilton, Sunny Leigh and Ryan McDaniel, Charlie Bendana and Deborah DeLaney (seated), and Reagen Siegfried and Diana Easter.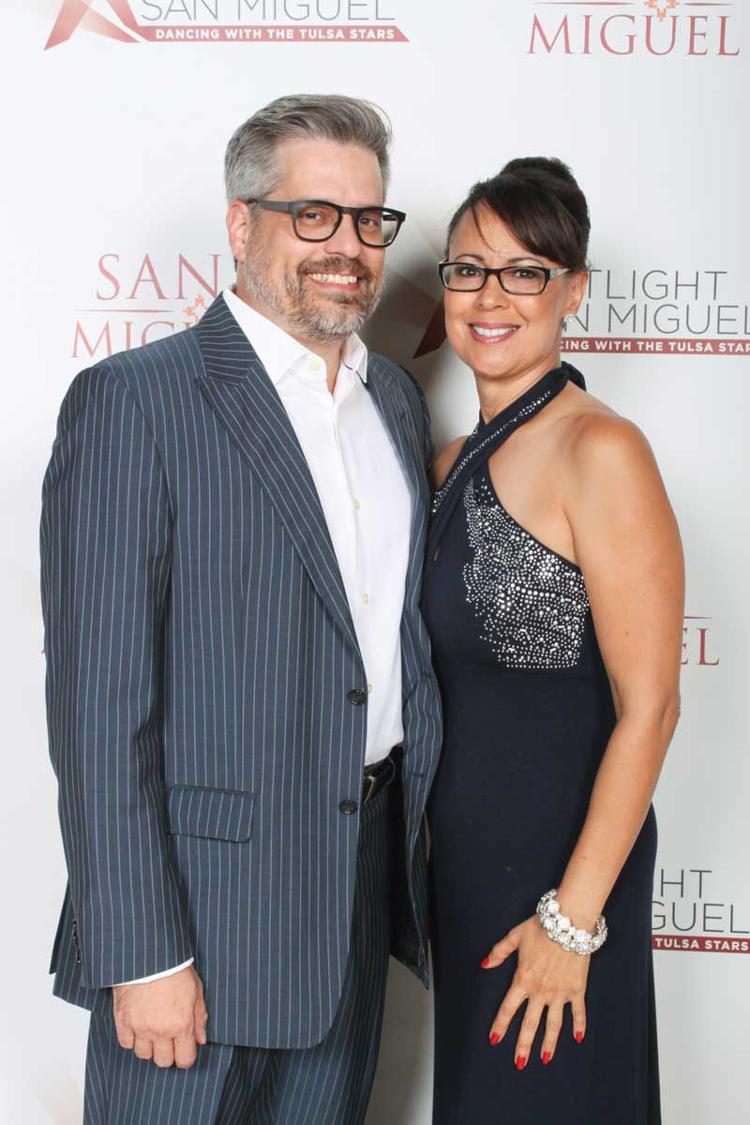 Noah Roberts and Rose Washington, a 2014 Spotlight dancer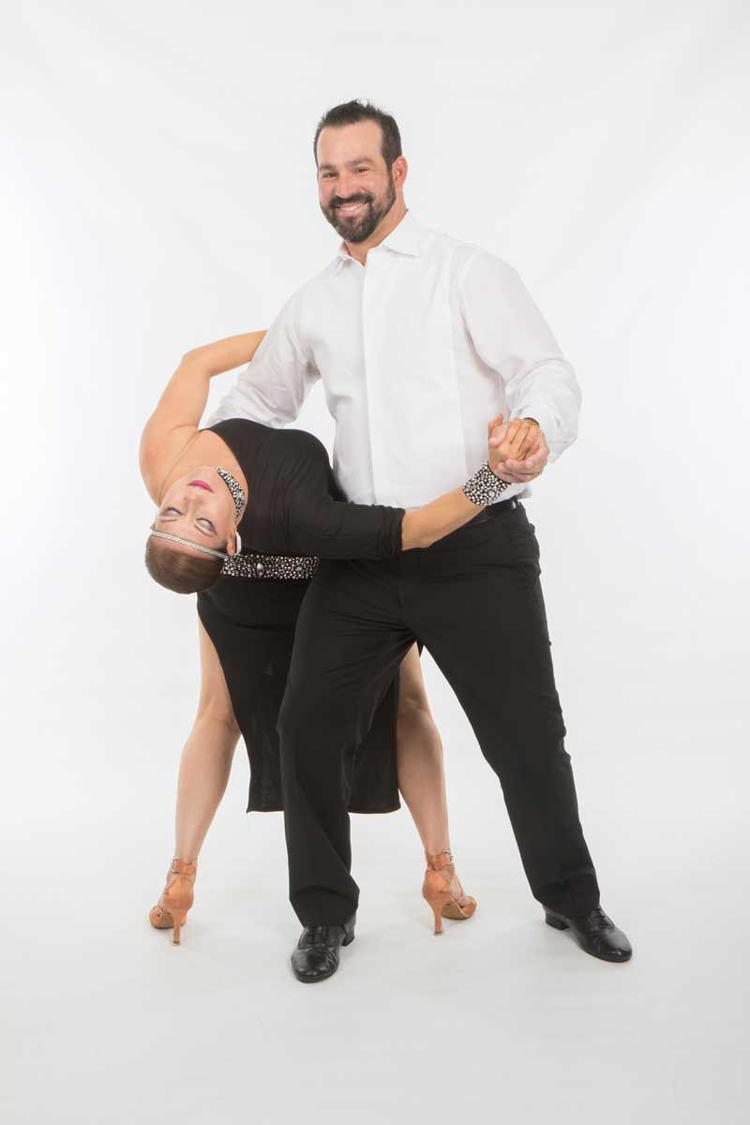 Charlie Bendana and Deborah DeLaney
​Photos by Ian Danzinger and Morgan Street Studios.
Dinner of Reconciliation
The seventh annual John Hope Franklin Dinner of Reconciliation was held at the Greenwood Cultural Center on Nov. 17. The dinner celebrated the work of the John Hope Franklin Center for Reconciliation with Marge and John Gaberino serving as honorary chairs. Former president and CEO of the national NAACP Benjamin Jealous was the keynote speaker.
The evening began with a reception and a flag presentation by the Booker T. Washington High School Color Guard. Guests were treated to a performance by the Voices of Unity Community Choir and the All Souls Unitarian Choir. The evening's speakers included Alicia Latimer, the Rev. Jeff Jaynes, the Rev. Dr. Bill Crowell, Samuel Combs III, John W. Franklin, Minister Warren Blakney and Chris Bumgarner.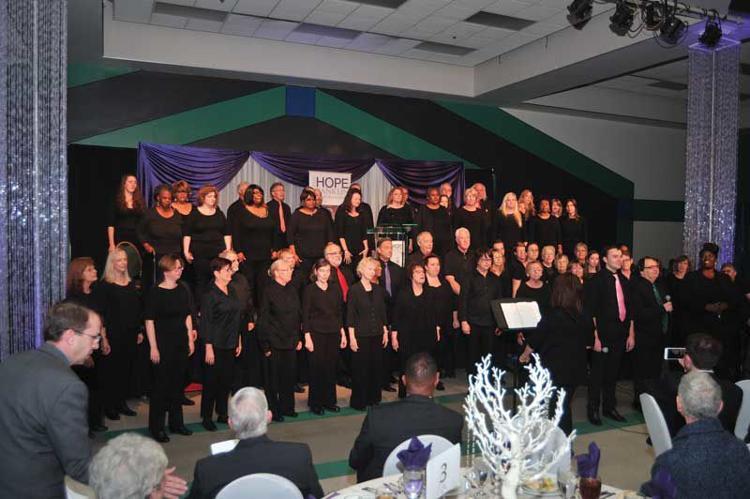 The Voices of Unity Community Choir and the All Souls Unitarian Choir sang at the event.
Benjamin Jealous and Julius Pegues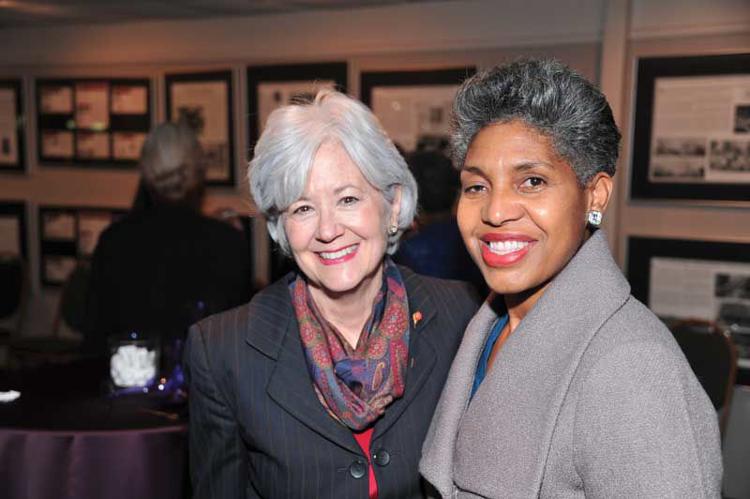 Former Mayor Susan Savage and State Rep. Regina Goodwin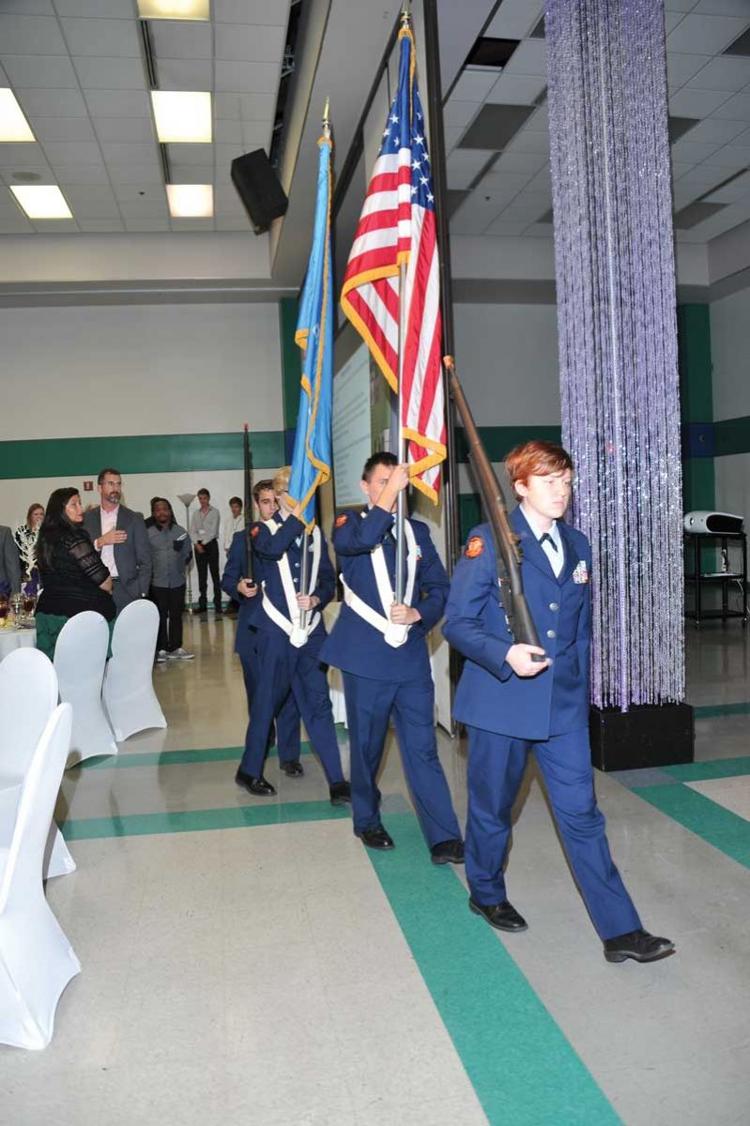 The Booker T. Washington High School Color Guard performed a flag presentation.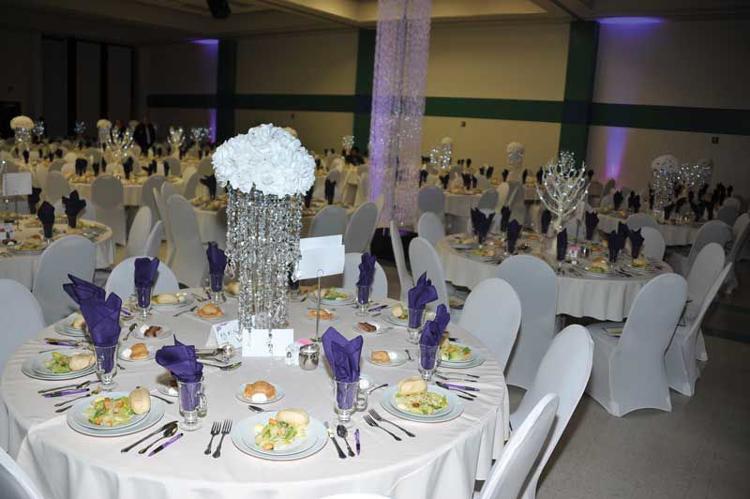 Decorated tables of 10 filled the Greenwood Cultural Center.
Photos by Turner Goodrum/Goodrum Photography.