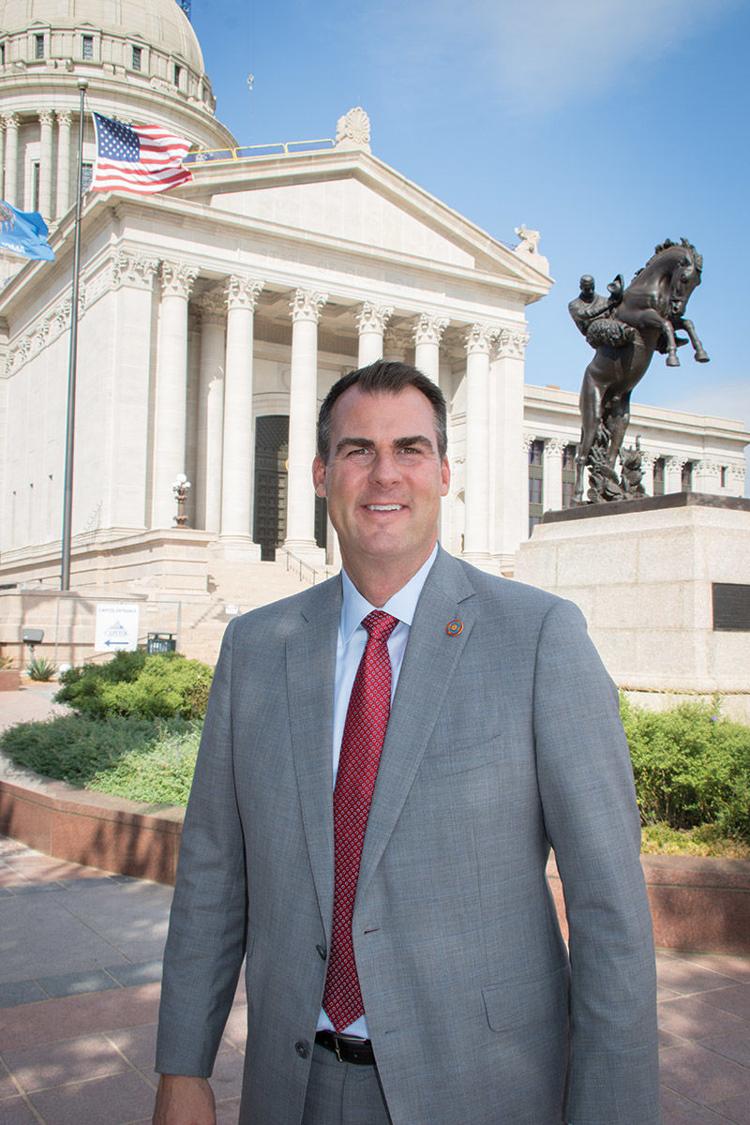 While Lt. Gov. Matt Pinnell is working with the state's Native American tribes to create a profitable, unified vision to make money, Gov. Kevin Stitt is in a showdown with them over the 15-year gaming compact that's up for renewal Jan. 1, 2020. It is one of the few major challenges the governor has faced in his first year in office.
According to the Oklahoma Policy Institute, in fiscal year 2018, 31 tribes operated 131 facilities offering Class III electronic games, which are slot machines based on random patterns instead of bingo patterns. Tribal revenue from Class III games and table games (like poker, blackjack and roulette) was $2.3 billion, of which tribes paid $138.6 million, or 6%, to the state.
In a July 8 Tulsa World op-ed, Stitt stated other states receive 20-25%, and neighboring Arkansas collects 13-20%.
Stephen Greetham, Chickasaw Nation general counsel, rebutted those stats in a July 28 Tulsa World story, stating only 5% of the nation's 276 tribal-
state gaming compacts provided rates that high. He stated 56% have a rate of less than 10% and 39% pay zero in compact fees.
The governor believes tribes should be paying more. He's a citizen of the Cherokee Nation and uses its flagship casino, located in Catoosa, as an example.
"The Hard Rock Casino has got to pay the state a fee to operate casinos," Stitt says. "The question has nothing to do with the tribes. This has to do with this very large industry called gaming in our state. And we're not in a vacuum. A lot of other states have gaming.
"Why should Hard Rock Casino pay less to our state than the Hard Rock Casino pays in Florida, Michigan or Wisconsin, or Arkansas, or Las Vegas or New Mexico or Arizona? I could go on and on. I have the right as governor, and the obligation, to look at all contracts, and I think Oklahomans are 100% with me on that."
Since 2008, Cherokee Nation has had a licensing agreement that allows the tribe to use the Hard Rock brand in marketing for the Catoosa casino it owns and operates.
"Do you think Oklahomans know if Hard Rock is owned by the tribe or if it's owned by XYZ Corporation? It is still gaming, they (the Cherokee Nation) still have a contract with the state to operate that casino," Stitt says. "Why should that casino pay any different price than they do in other states? So the question has nothing to do with the tribes."
The governor remains optimistic the two sides will soon reach an agreement.
For the first time, Tulsans serve in both the state's two highest offices. A year after their elections, Gov. Kevin Stitt and Lt. Gov. Matt Pi…
"I'm excited to sit down and talk," he says. "You don't want one side to get a better deal than the other side. We want a fair deal for both sides. But that means both sides sitting down at the table and talking. And so far, we haven't got a chance to sit down and talk."
The two sides began negotiations on Oct. 28, and at press time had not reached a deal.