Several local Tulsa restaurants go all out when it comes to decking the halls. Here's the top three places to enjoy holiday decor while eating.
Hodges Bend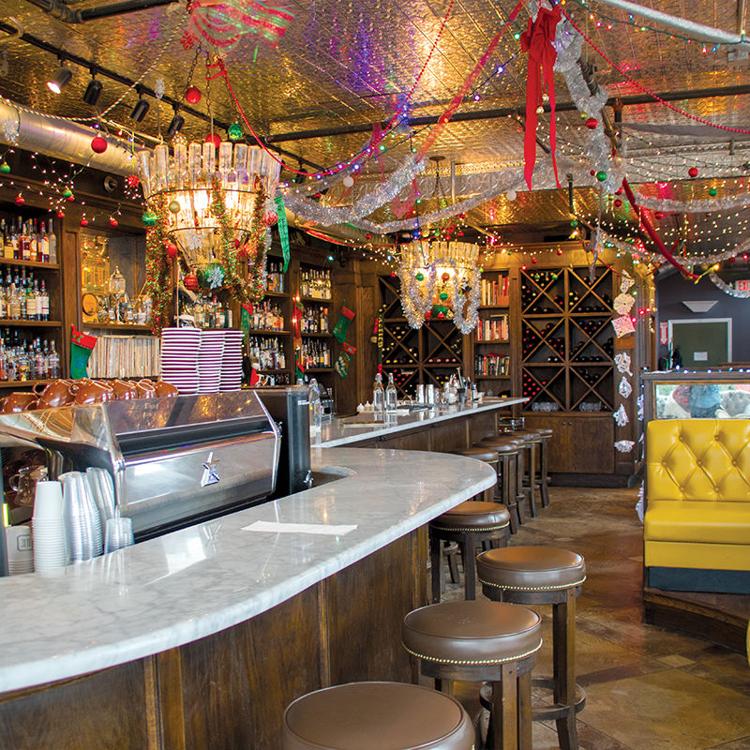 Decorating for the holidays has been a Hodges Bend tradition since it opened five years ago. The staff close up early the week before Thanksgiving and have an all-night party to decorate.
"(The staff) stack up records — 'Ella Wishes You a Swinging Christmas' and Vince Guaraldi's 'A Charlie Brown Christmas' are favorites — and tinsel, ornaments, garland, lights start to go up," says owner Noah Bush. "By the next morning, it's a winter wonderland."
In addition to the decor, the Hodges Bend menu changes with the seasons, so patrons can expect festive drink offerings, including eggnog, mulled wine and hot cider. "We love holiday drinks, so we do all of them," Bush says.
823 E. Third St. | hodges-bend.com
Roosevelt's
Last year, Prairie Brewpub's decor took inspiration from a restaurant in New York City that some of the business partners visited. They wanted to recreate that festive atmosphere in Tulsa. The ceiling was covered in green garland decorated with colorful balls and icicles, creating the illusion of a giant Christmas tree. The owners started shopping months in advance to track down all of the decor.
"It was quite an undertaking. The best part was seeing how happy it made everyone, whether they came for dinner or just stopped by to snap a quick picture," Prairie Brewpub Partner Ryan Slack says.
This year, the opulent decor from Prairie's 2017 display has been moved to sister restaurant, Roosevelt's on Cherry Street. They've even upped the ante with timed lights shows during dinner.
1551 E 15th St | rooseveltstulsa.com
Celebrity Restaurant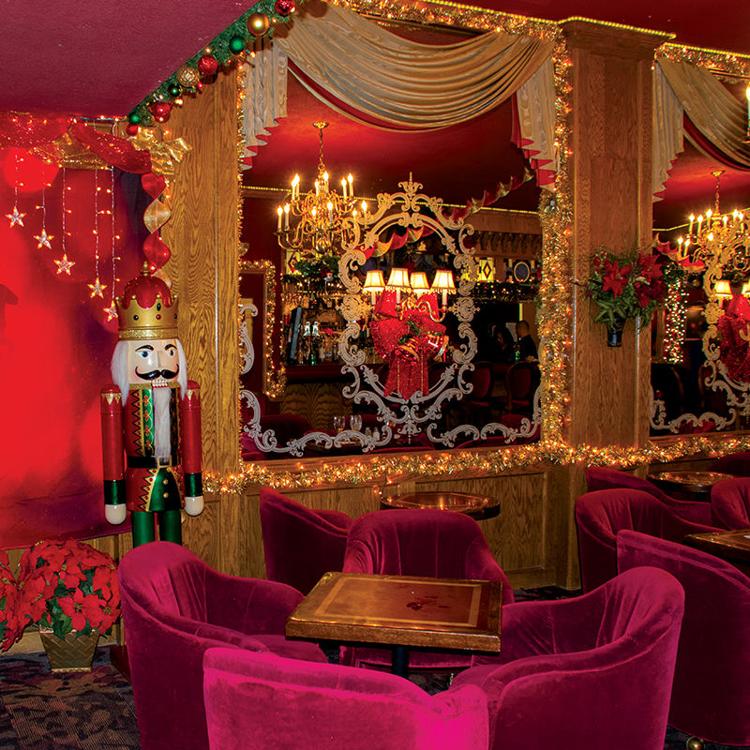 When the late Mike Samara, founder of Celebrity Restaurant, began to go blind, he put his energy into making sure he had something bright and cheerful to see over the holidays. The red velvet interior melds well with bright lights and Christmas decor. Over nearly 20 years, his daughter Paula Osko has kept the tradition alive.
While the decor changes some each year, selfies with the restaurant's 7-foot-tall Nutcracker remain popular, Osko says.
"(Enjoying the decor) becomes a tradition," Osko says. "Many people bring their families every year at Christmas."
3109 S. Yale Ave. | celebritytulsa.com