---
Teach for America recruits leaders early in their careers to make a commitment to expanding educational opportunity for children. That commitment begins with two years teaching in a public school, partnering with children and families most acutely impacted by limited academic opportunities.
---
City Year Tulsa partners with Tulsa Public Schools to deploy diverse teams of City Year AmeriCorps members to provide research-based student, classroom and school-wide support to help students stay in school and on track to graduate from high school, and to be ready for college and career success.
Tulsa: Come for the classrooms; stay to make an impact.
Teach for America and City Year, noted service programs, send recent high school and college graduates to Tulsa's underserved schools, either as teachers or in-class tutors and mentors. Although Tulsa is one of the least-requested cities by applicants, many of whom long for big cities like Washington, D.C., and New York City, its retention rate for both programs is one of the highest.
So far, 300 TFA and 95 CY alumni have decided to call Tulsa home. "The number of people who stay exceeds everyone's expectation," says Leslie Daugherty, executive director of Teach for America-Greater Tulsa.
Most TFA participants are from other states. Fewer than 10 percent plan to work in education past their two-year commitment. But, ultimately, two-thirds do.
About one-third of City Year AmeriCorps members consider education as a career. Around half are from Oklahoma, most of those from Tulsa. "Some AmeriCorps members serve in the same neighborhood where they grew up," says Paul Davis, City Year Tulsa executive director.
So far, 300 TFA and 95 CY alumni have decided to call Tulsa home.
The idea to recruit talented young people started in 2008. Teach for America's decision to open a Tulsa region was based on multiple factors, including whether the area could raise the money necessary to support ongoing operations. Easy enough for this generous community. The inaugural class came in 2009. City Year followed in 2013.
Once TFA launched, Tulsa and the George Kaiser Family Foundation sweetened the deal with affordable, ultra-cool housing as well as opportunities for post-graduate degrees. No other region offered such perks.
What's the attraction to stay? A combination of the big fish/small pond story and two or three degrees of separation. Tulsa offers a direct path to leadership. Here, people can get things done. Or they know someone who can.
"Tulsa doesn't have the brand awareness other cities do," Davis says, "but it's one of the best cities to jumpstart a career, be part of a thriving community and build a network."
Ben Stewart, senior program officer at GKFF, agrees. "What we've created is a leadership pipeline for key roles throughout our community."
Six individuals came to Tulsa from across the nation to help children. The city had an effect on them, and they chose to stay. Here are their stories.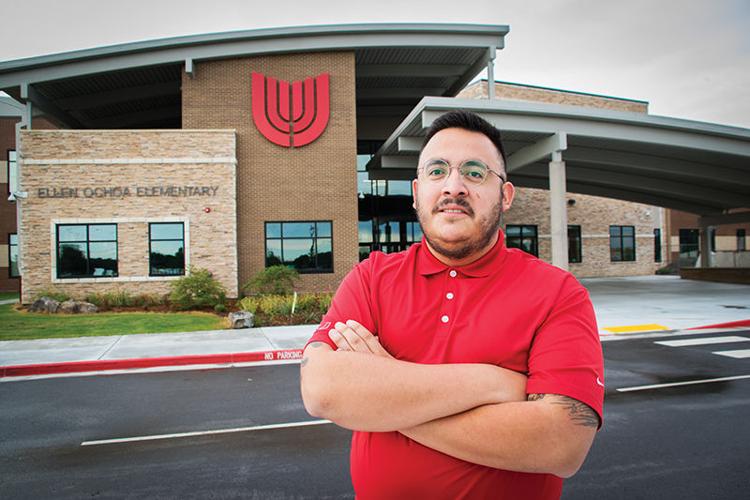 Ross Heyman
Hometown:

Chicago, Illinois


College/degree:

University of Puget Sound/business and economics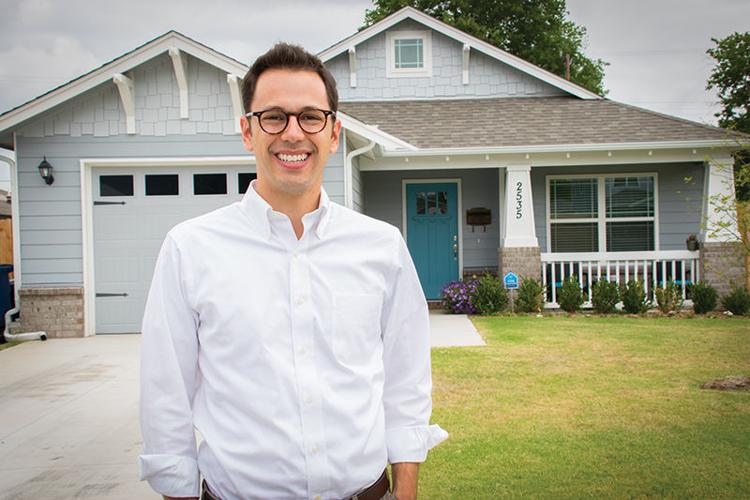 Tulsa wasn't on the list of potential destinations when Heyman applied for Teach for America in 2009. "Midway through the process, TFA asked if I'd be interested in Tulsa," he says. Multi-sourced support and effort allowed TFA to greenlight the region midway through the application season, which is how he became a member of the inaugural class.
As a third-grade teacher at McClure Elementary, Heyman says kids were his favorite part of the job. "They're old enough to know right from wrong, young enough to start happy every day," he says.
The TFA experience gave Heyman the meaningful challenge he'd always wanted. The Jewish community and his work at Capital Homes convinced him to stay.
Real estate, to him, means helping to provide people with a place to live, work, eat and play.
As chief of staff at the office, his focus is affordable housing in Kendall Whittier and other real estate developments around the Tulsa area.
"I'm from a small school where people knew people. There was no red tape or bureaucracy if you wanted to get something done," he says. That explains his appreciation for the collaboration of Tulsa's business people, city government and the philanthropic community to make an impact.
Early on, Heyman learned that Tulsa's Jewish community was a place to get things done. Rabbi Marc Fitzerman and his wife, Alice Blue, hosted dinner for the four Jewish TFA members. Heyman recalls, "It seemed like they loved us even though they didn't know us."
Heyman describes the couple as "allies of many progressive initiatives in town." Tulsa, they told their guests, offers a unique collection of people and services to help solve problems. Heyman became part of that collection — as a youth group advisor and leader in an international Jewish social justice community. He also earned an MBA from the University of Tulsa.
Staying, for him and his TFA colleagues, came down to finding a group they could identify with. "A feeling of rootedness. It could be a church, a running group, TYPros," Heyman says. "For me, Tulsa felt like home. Like family friends."
He adds, "The most wonderful things that have happened in my life came from this seemingly random decision to come to Tulsa. And I'm happy about it."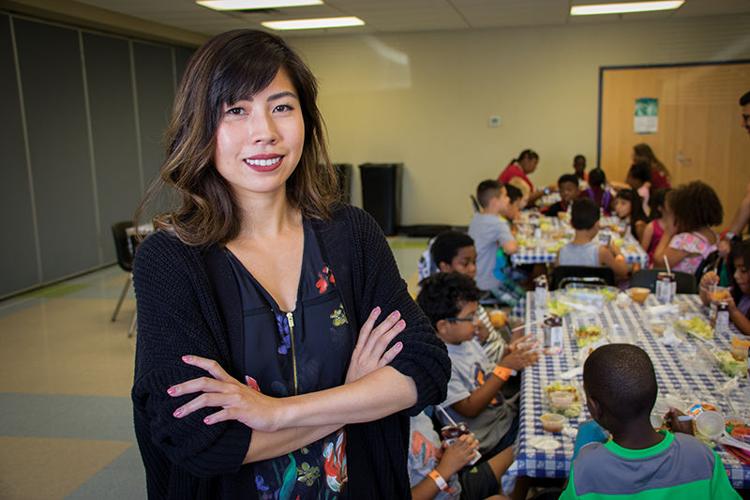 Onikah Asamoa-Caesar
Home states:

New Jersey, California, Mississippi


College/degree:

California State University Fullerton/history; Johns Hopkins University/education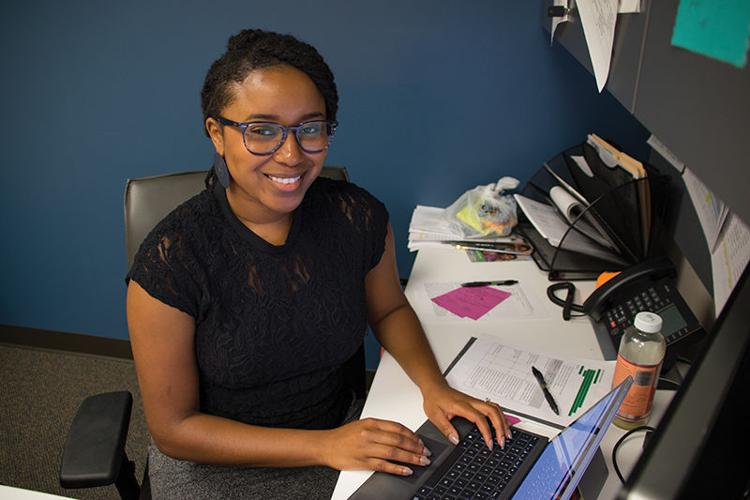 A State of the Union message changed Asamoa-Caesar's life. When Barack Obama stated that Oklahoma's early childhood programs were a national model, it made Oklahoma appealing. "If my president said that about early childhood, I want to go there," she recalls thinking.
At the time, she was working with foster youth in southern California. When she saw the effect teachers could have on changing a child's trajectory and the importance of understanding trauma in the education setting, she signed up for Teach for America.
Asamoa-Caesar also had volunteered in early education classrooms in Costa Rica, where she saw how normal it was for teachers to breastfeed their newborns in class, or for preschoolers to use the bathrooms as needed — unsupervised — and always wash their hands. Other countries' norms showed her there isn't one right answer to many questions, but myriad strategies.
"Some of what we do now (in the U.S.) doesn't work for students, families or communities," she says. Those are the things she hopes to change.
Briefly, Asamoa-Caesar and her husband, Kojo Asamoa-Caesar, moved to Denver to impact systems on a larger scale by working in policy. There they found a thriving community of color, that at the time the couple felt Tulsa lacked. But when they returned to Tulsa for a visit, they were met with such an outpouring of love, they realized the community they'd been looking for was right here.
For someone who says she didn't have roots in any specific place, this is now home. She and her husband built a house in north Tulsa, picking out all the finishes (including grout color) in a record 45 minutes. They're literally invested in Tulsa as a home and community.
Asamoa-Caesar is the director of strategic advisement for the Birth through Eight Strategy for Tulsa (BEST) at the George Kaiser Family Foundation. The goal of BEST is to end the intergenerational poverty that affects 40,000 children under the age of 9 in the Tulsa area. Her husband, a fellow TFA alum, is the founding principal at Greenwood Leadership Academy.
Other cities have the same problems, but here Asamoa-Caesar has the opportunity to impact children by leading cross-sector collaboration among the education, health care and social service sectors to create solutions. "At GKFF, you can get in contact with anyone to solve the problems," she says.
Or, to quote Barack Obama, "Let's do what works and make sure none of our children start the race of life already behind. Let's give our kids that chance."
Andrea Nieves
Hometown:

Lots of places


College/degree:

Southern New Hampshire University/marketing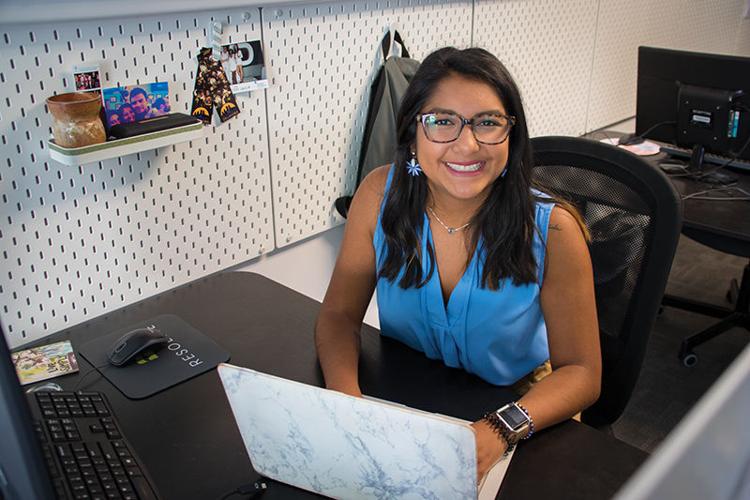 To pin down Nieves' hometown, you'll need an international map. Start in Mexico City, where she was born; go to Puerto Rico, where she was raised; put a pin in New Hampshire, where she finished high school and graduated from college; and end in Tulsa — where she was first a City Year corps member and is now a digital producer with Resolute PR, a public relations firm.
City Year seemed like a natural next step for Nieves after graduation, following in her brother's footsteps. He had been a CY corps member in Miami for two years before becoming staff and transferring here to Tulsa with CY. "I reluctantly chose Tulsa," she says, not knowing much about the city or state.
The people and atmosphere surprised her. Pleasantly. "I was expecting a wicked small town with not much to do, but I loved the city, especially the art concentration everywhere," she says.
Nieves worked with sixth-graders at Sequoyah Elementary during the 2014-15 school year, providing in-class support for teachers. The year covered lots of topics, including work with fractions, she says. However, "The students had a hard time understanding fractions when they hadn't mastered addition and subtraction."
Following her CY year, she was offered a fellowship with the George Kaiser Family Foundation. "Knowing what an incredible influence Kaiser has been within the Tulsa community, I knew it was an opportunity I couldn't pass up," Nieves says.
After the fellowship, she worked for a small bike shop for which Resolute did the grand opening marketing. Now she is one of two on the company's digital marketing team.
"So much good is happening here," she says. "You can make something happen or easily connect with people who can," she says.
Nieves is active in Tulsa Young Professionals, where she has built a network of support and people. As co-crew leader for the Attraction Crew, she's involved in First Friday Say Hey at Philbrook downtown, which she calls "a very chill networking event."
Festivals like Day of the Dead and Blue Whale Comedy Festival are among her favorites.
Nieves is glad Tulsans embrace the arts, but doesn't want education overlooked. "Everyone knows how much teachers do, but people don't realize how much they sacrifice for students," she says.