Former Tulsan Roger Thompson is on a literary mission to save some bears. 
Not just any bears, but the rarest: Italian Abruzzo grizzlies.
Thompson, a Memorial High School alum, traveled the U.S. and Italy to research his book, "No Word for Wilderness: Italy's Grizzlies and the Race to Save the Rarest Bears on Earth."
The director of the writing and rhetoric program at Stony Brook University, Thompson began his quest while visiting the Canadian Rockies to see grizzlies. While there, he met a woman, who told him about the bears in Abruzzo, Italy.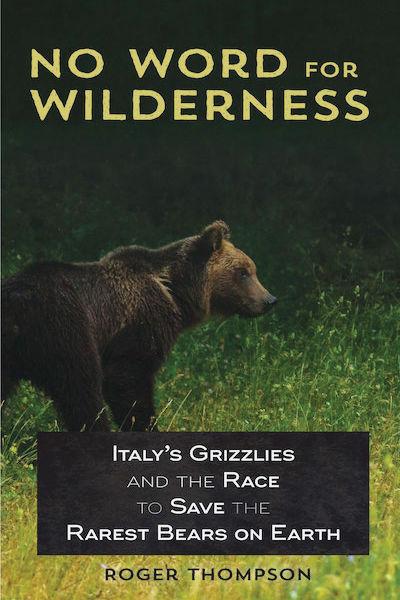 This subspecies of the brown bear has co-existed with humans in central Italy for thousands of years, but is now facing extinction. As few as 50 bears remain. For his book, Thompson talked to officials, scientists and park directors about the reasons for the decline of the Abruzzo bears — which include encroaching development, local and international politics, and the mafia — and how to stop it.
"Many of the folks on the ground I kept finding have no hope without international pressure," says the 47-year-old author. "Without a greater spotlight shined on the bears, there really is no hope."
Thompson previously co-wrote the award-winning Iraq War memoir "Beyond Duty," which he says remains one of the few books to focus on civilian deaths. His next book will focus on veteran issues. He also is senior editor for "Don't Take
Pictures," a photography magazine.
Although he resides in New York with his wife and son, Thompson says they frequently visit family in Tulsa.
"No Word for Wilderness" can be purchased through online retailers and at local merchants such as Magic City Books, 221 E. Archer St., for $18.95.