Doughnuts are one of those forbidden foods that are, once in a while, worth the splurge. Yeasty raised doughnuts are best when they have a slightly crisp exterior and a pillowy middle. Cake doughnuts are all about the toppings, whether it be a simple frosting or a pile of cookie crumbs. Here are some of our favorites.
The Donut Hole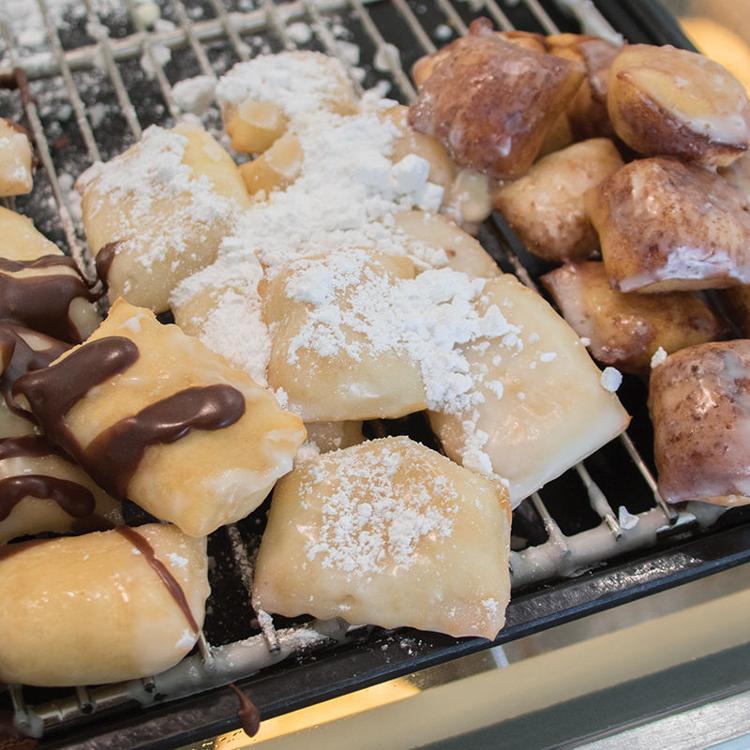 This Brookside doughnut shop is a favorite for classic doughnuts. Glazed doughnuts and hot coffee rule here. But you also will find specialty doughnuts, like a Cookie Monster with cookie crumbs dusted on a bright blue doughnut. Their mini doughnuts are great for a small bite, or for sampling several flavors. The Donut Hole's weekend hours extend into the evening, making it a fun place to go for dessert.
3305 S. Peoria Ave. | 918-771-8800 
---
Livi Lee's Donuts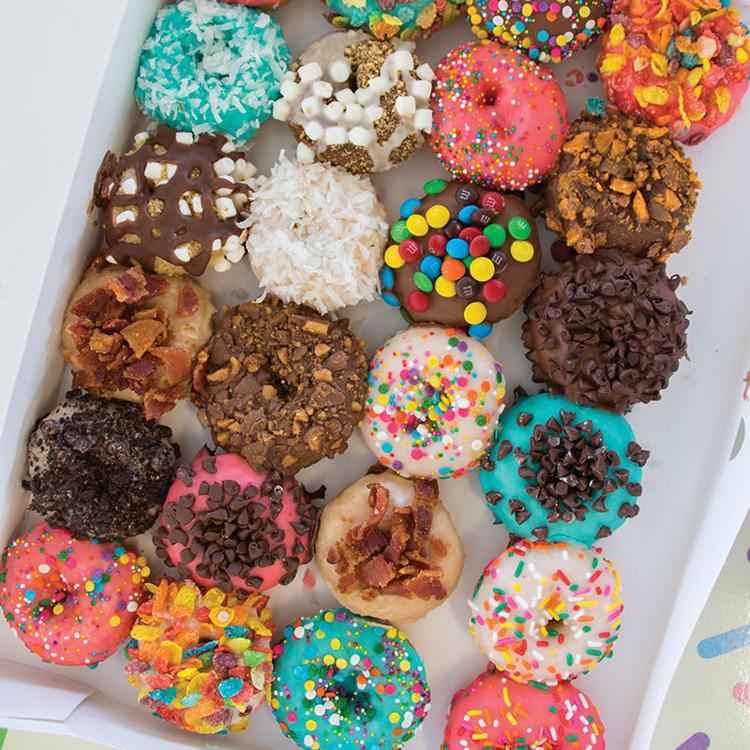 You never know what one-of-a-kind flavors you'll find at Livi Lee's. Seasonal doughnuts change regularly, and include colorful icings and candy toppings. Classics like jelly-filled doughnuts and maple bars are always great. Livi Lee's also is known for its cheesy sausage rolls and jalapeño sausage rolls.
3121 S. Yale Ave., 918-749-2968 | 411 E. Broadway St., Sand Springs, 918-241-2765 | 4106 S. 113th W. Ave., Sand Springs. | 918-245-2288 
---
Hurts Donut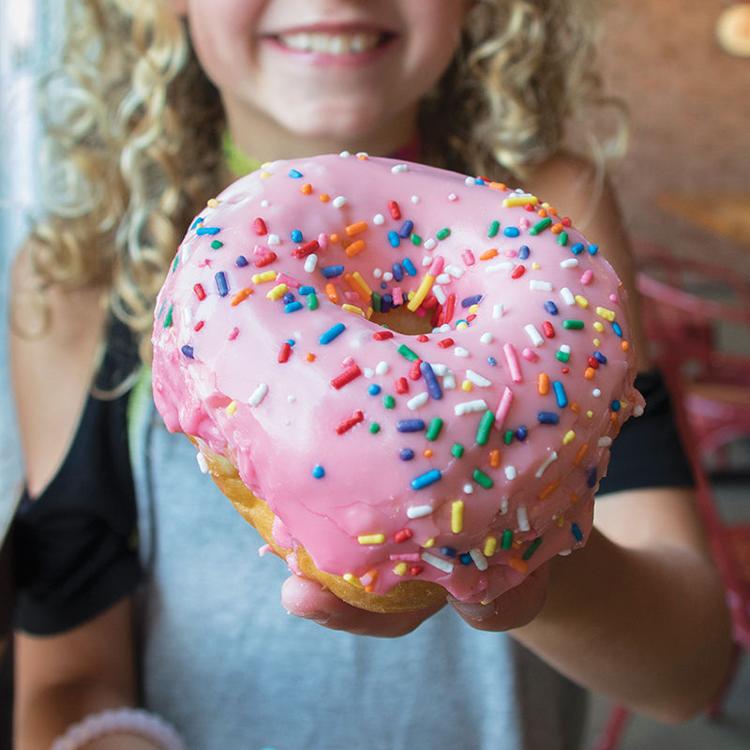 It's all about the toppings at Hurts Donut. A buffet of doughnuts with candy, fruit, cookie and kitschy toppings gleam from the case, begging to be chosen. You'll have to get lucky to get what you want because the fun flavors go fast — blueberry cheesecake, sea salt caramel, rocky road, Bavarian cream, maple bacon.
111 S. Detroit Ave. | 918-574-2211 
---
Joy Donut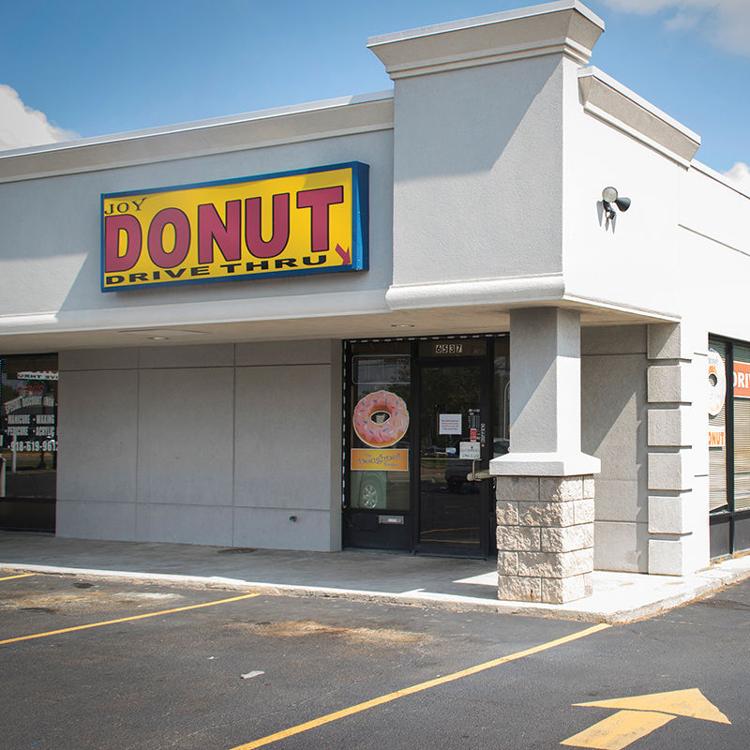 Tulsans love Joy Donut for cute themed doughnuts for birthdays and holidays. Soft, puffy doughnuts spelling out names or messages are popular. And kids love all the shapes like unicorns, rainbows, superheroes and soccer balls in bright colors. For something different, try the pinecone, an apple fritter-like pastry with a cinnamon swirl.
6537 E. 51st St. | 918-779-7724