The Moroccan-themed White Party No. 10 lit up the rooftop of the Vault restaurant on May 12, raising more than $292,000 for Family and Children's Services.
With downtown as a one-of-a-kind backdrop, event sponsors attended a craft cocktail hour featuring some of Tulsa's best mixologists. Sponsors also ate dinner on the roof, bid in an energetic live auction and had exclusive access to the Vault's Tom Tom Room for indoor seating, a private patio and unlimited drinks.
Patrons danced the night away to DJ tunes during the dance party portion of the gala. As in the past, attendees to the 10th annual event donned chic white attire.
Electric Lime Gala
Photos by Robin Rachelle Photography
A palette of green colored the Tulsa Children's Museum Discovery Lab on May 13 for the Electric Lime Gala, which helps fund the lab's operations, exhibits and programming. Patrons enjoyed cocktails, entertainment and appetizers while exploring the exhibits and activities. Following "playtime" in the museum, a seated dinner was served in a tent in historic Owen Park on the Discovery Lab grounds.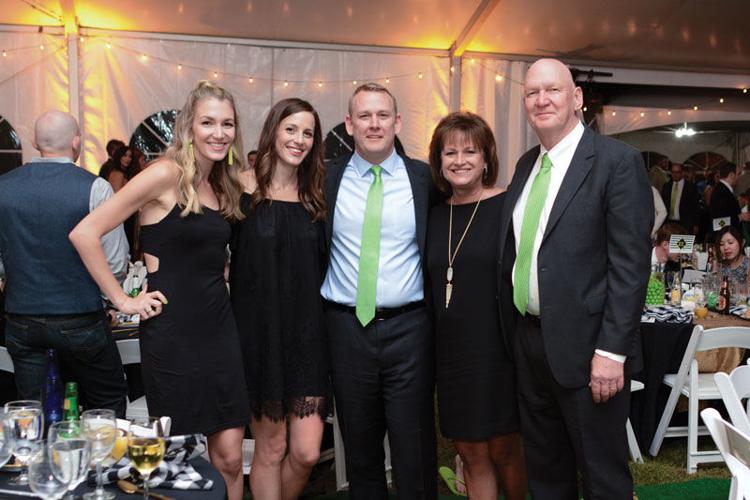 Patrons Kathryn Junk, Shannon and Chris Clark and Cheryl and Tom Heisten show off their pops of green to coincide with the event theme.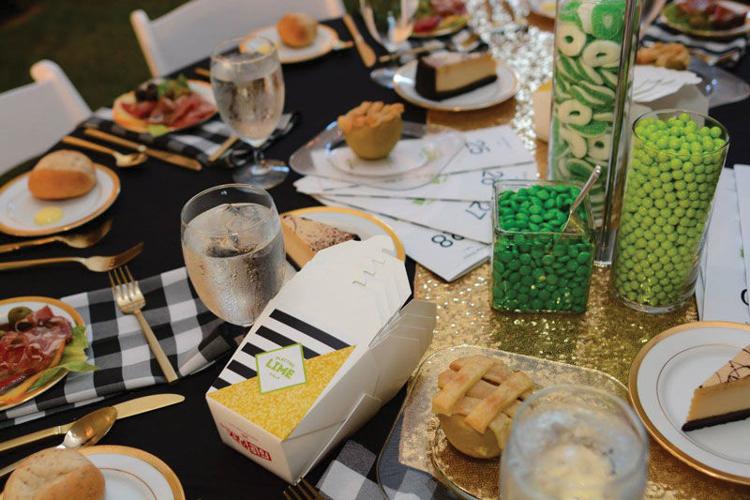 Candy on every table is a signature of the Electric Lime Gala. Guests fill a box to take home at the end of the night.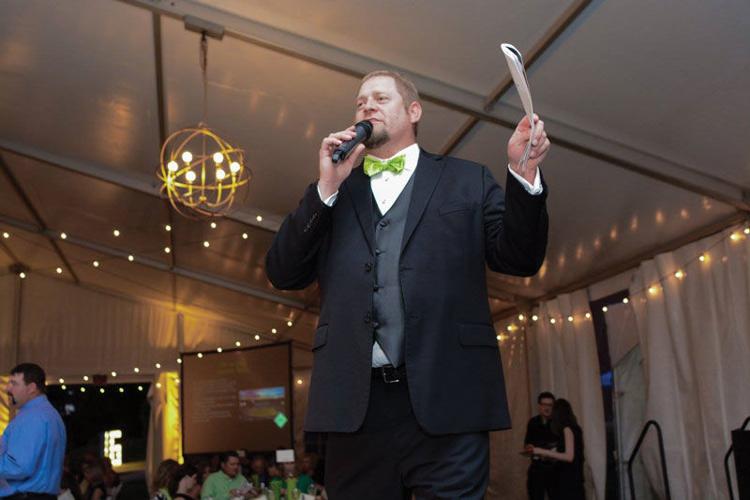 Auctioneer Rick Miller leads the live auction.
Artist Christopher Mantle paints a skyline of Tulsa at the event.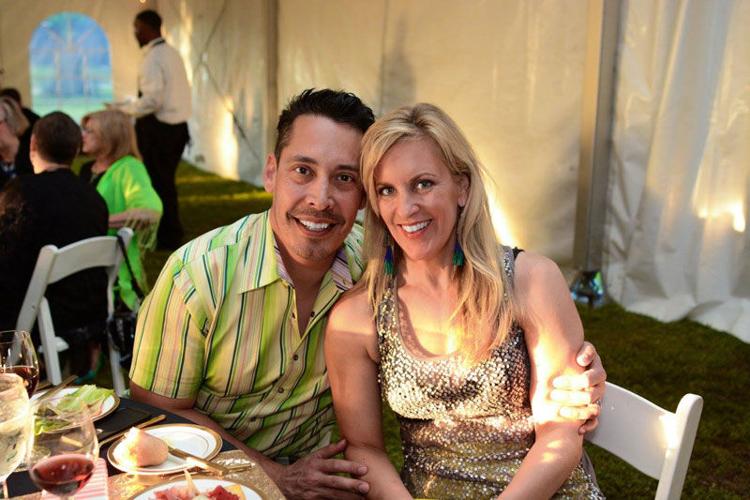 Shane and Marnie Fernandez enjoy dinner under the tent at Owen Park.
OFE Awards Banquet
Photos Courtesy Oklahoma Foundation for Excellence
The Oklahoma Foundation for Excellence honored outstanding students and educators at its 31st annual Academic Awards Banquet May 20 at the Renaissance Tulsa Hotel and Convention Center. Since 1987, 100 high school seniors have been selected each year by the foundation and named Academic All-Staters. Each All-Stater receives a $1,000 scholarship and a medallion. Recipients are selected based on academic achievement, extracurricular activities, community involvement and an essay.
Five exceptional educators and administrators also are honored annually by the foundation to receive Oklahoma Medal for Excellence in Teaching and Administration awards. Each medalist receives $5,000 and a glass sculpture.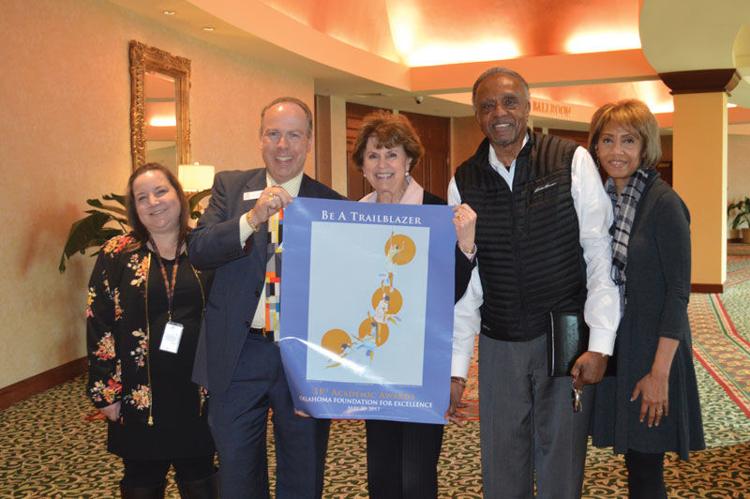 OFE Director Emily Stratton (center) displays the banquet's commemorative poster with Tulsa-area banquet committee members Annie Tomecek, Banquet Chairman Ken Busby and OFE trustees Clifton and Barbara Taulbert.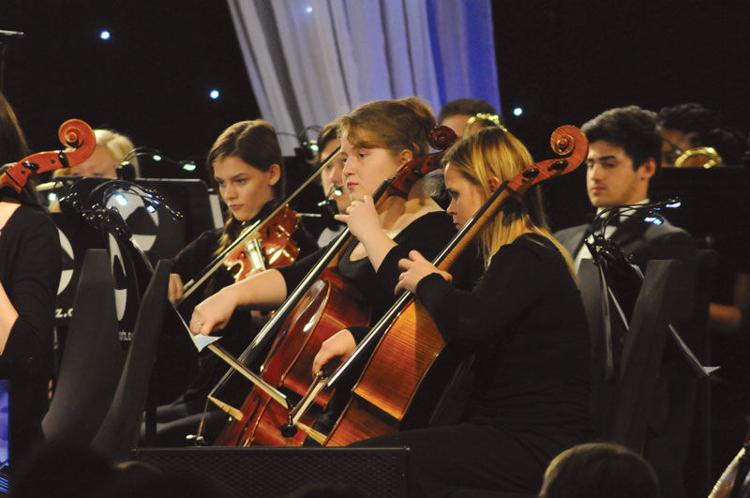 Members of the Oklahoma Summer Arts Institute Orchestra perform at the banquet.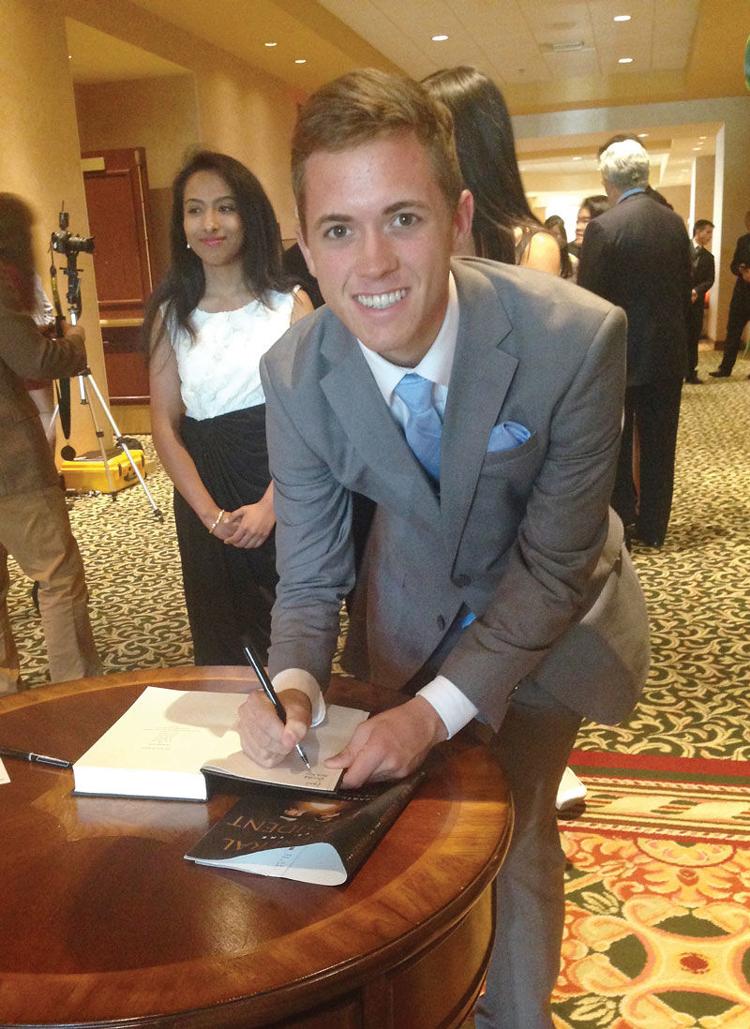 Jacob Taylor, an Academic All-Stater from Broken Arrow High School, joins fellow All-Staters to sign keynote speaker H.W. Brands' latest book as a gift for OFE Chairman David Boren, who was recovering from surgery.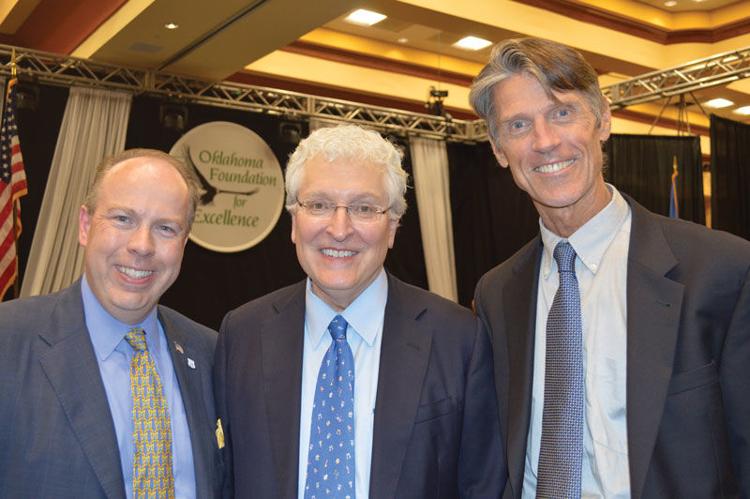 Busby; emcee Robert Henry, president of Oklahoma City University; and Brands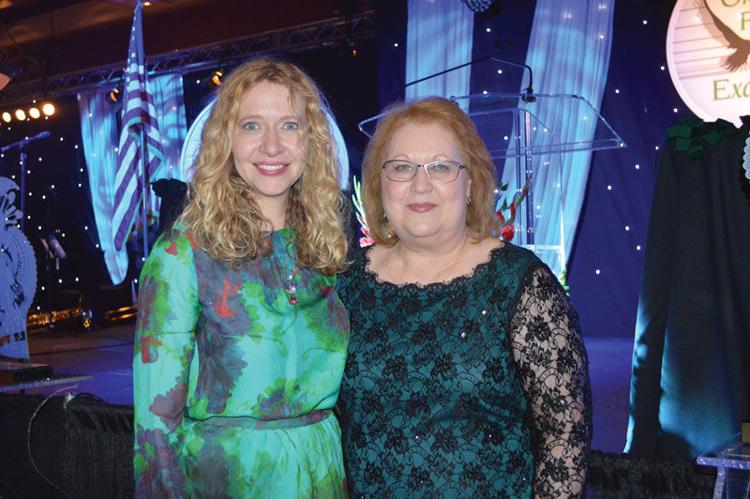 OFE trustee Paige Johnson of Tulsa and Jane Williams of Centennial Elementary School in Edmond, recipient of the Oklahoma Medal for Excellence in Elementary Teaching
Run for the Roses
Photos by Michael Campbell and Art Long
Run for the Roses brought the Kentucky Derby to Tulsa on May 6 to benefit the Tulsa Boys' Home. The nonprofit serves Oklahoma boys with mental, behavioral, emotional and substance abuse problems. More than 700 guests attended Run for the Roses, wearing fine clothes and Derby Day hats for the gala and auction at the Expo Square Pavilion. Live horse races were simulcast from Churchill Downs, and patrons had the chance to bet on the afternoon Derby races, courtesy of Fair Meadows Racetrack staff. Other highlights included a contest for ladies' hats and men's bowties, and a wine and cigar pull.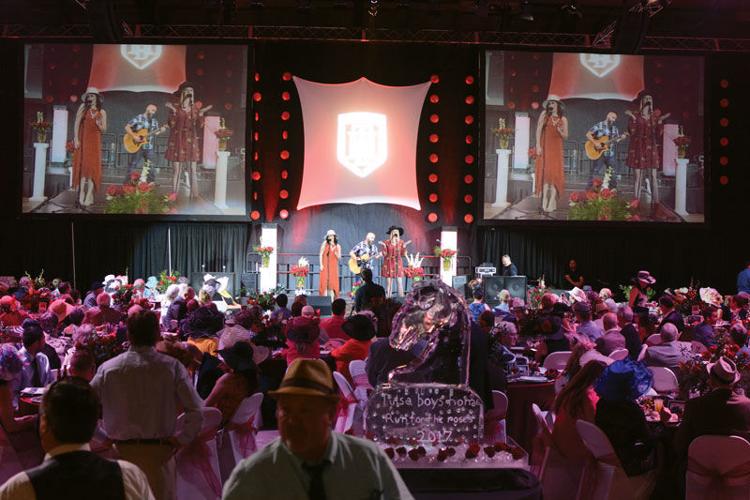 Musicians Alaska and Madi perform for Run for the Roses patrons.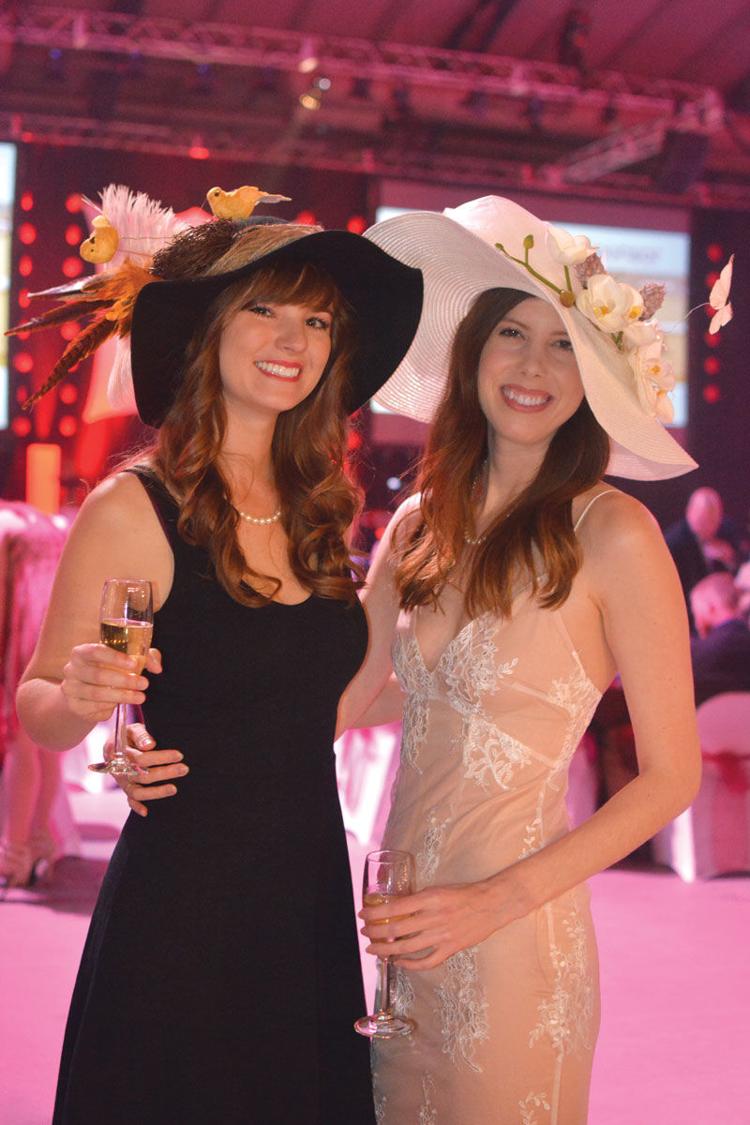 Morgan Wolff and Jen Ferrier, winners of the event's $1,000 cash raffle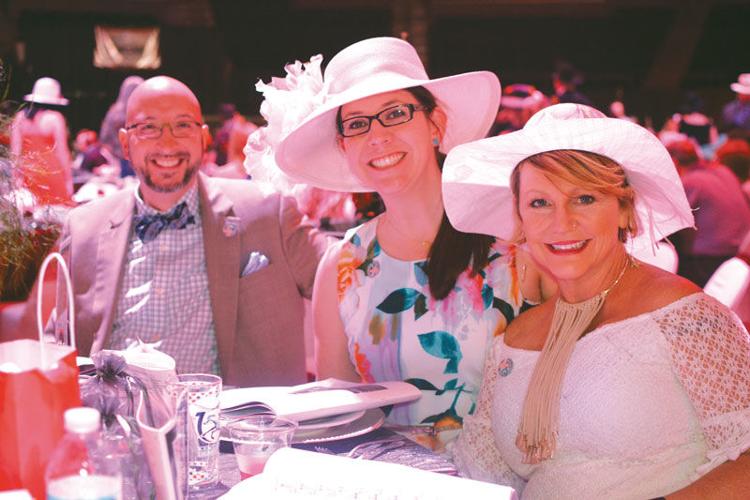 Michael and Angela Yelich and a guest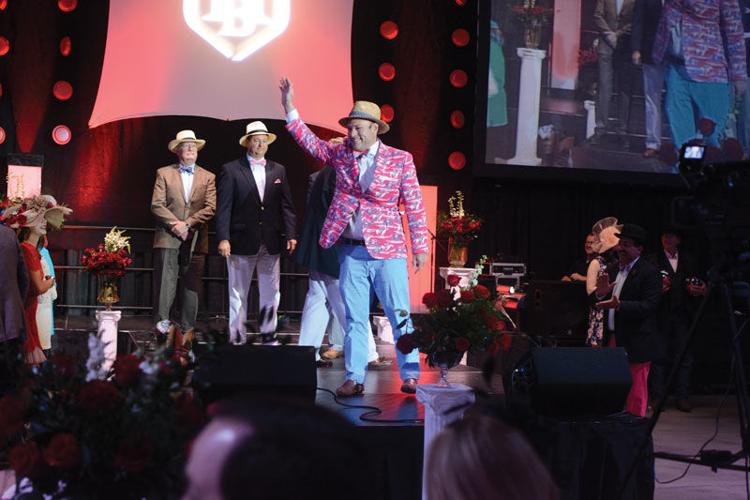 Michael Bolick, winner of the bowtie contest, waves to the crowd.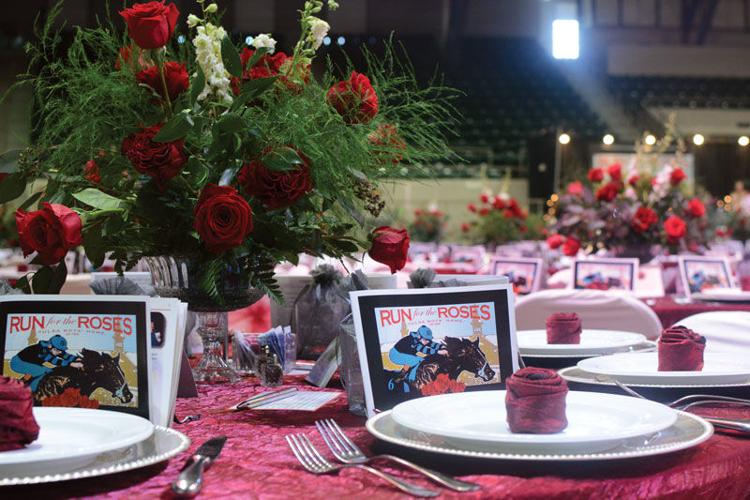 The Pavilion is decorated "Derby style" with thousands of red roses.