In Tulsa County, substantiated cases of child abuse and neglect jumped 102 percent from 2012-16, according to data from the Oklahoma Department of Human Services. That's nearly double the statewide increase experienced over the same period.
Why is this number so high?
Local child welfare experts, including OKDHS officials, say it's difficult to know the specific reasons for this spike. Anna America, CEO of Child Abuse Network, says citizens, who are mandated by law to report suspected child abuse and neglect, might be doing so with more frequency.
Ashleigh Kraft, clinical director for the Parent Child Center of Tulsa, suggests the rise could correspond to the 2012 implementation of OKDHS' Pinnacle Plan, a five-year blueprint to improve Oklahoma's child welfare services.
One thing is certain: The professionals interviewed don't expect to see the pattern quickly reverse. "When we look at the current challenges families face, we don't see protective factors improving," Ashleigh Kraft explains.
All agree that when social services for adults, including services addressing mental health and substance abuse, are cut at the state level, children pay a price.
When adults are left to suffer, children pay the price
OKDHS has been one of the agencies hardest hit by the state's revenue shortfall in recent years. Since Fiscal Year 2015, its budget has been slashed by more than $100 million. As a result, foster care and adoptive reimbursement rates have been reduced, the agency has lost more than 1,200 employees — including child care licensing and mentoring staff — and education programs for child care workers have been cut.
Sarah McAmis, assistant district attorney for Tulsa County, has prosecuted child abuse and neglect cases for 23 years. She says, "Every single time I hear about the state budget cuts to social service agencies, it absolutely horrifies me because these families are not going to get the assistance they need, and children will suffer as a result."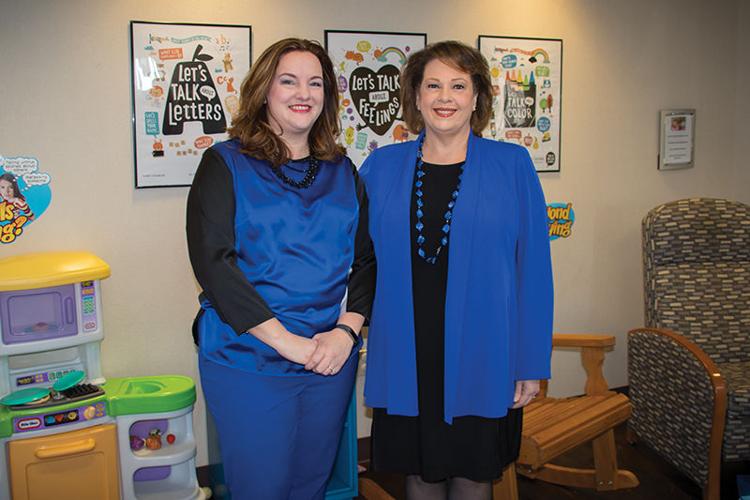 Neglect vs. abuse
The majority of OKDHS cases, including those in Tulsa County, are related to child neglect. In the most severe neglect cases, a child might die or experience significant medical issues, according to Cpl. Mark Kraft, detective for the Tulsa Police Department's Child Crisis Unit. In those cases, he says charges are filed and warrants issued for the child's guardians.
Sometimes a child is not in imminent danger, but there might be no food in the home or substandard living conditions. In these situations, charges might not be appropriate, so OKDHS works to connect the family with in-home services that might include education, therapy, public assistance programs or court-ordered addiction treatment.
Patterns in child abuse and risk factors
But child abuse is clearly a problem, and troubling patterns do emerge, say McAmis and Mark Kraft.
Tulsans have heard this scenario on the evening news many times: A mother leaves her child with someone who is not equipped to be a caregiver, and the child is abused or even killed as a result.
"I would venture to say that in physical abuse cases especially, 75 to 80 percent (of the time) the perpetrator is Mom's boyfriend or a stepdad or a non-family member who's not related or associated with the child," Mark Kraft says.
Often the perpetrator has a history of violence, sexual crimes or drug abuse, and many are under the influence at the time of abuse, Kraft says. Anna America points out that one of the greatest risk factors for becoming an abuser is having been abused as a child.
The mothers in these situations might have been well-intentioned or desperate for child care, but they have not done their due diligence to ensure their children's safety, Mark Kraft says. A mother can be charged if investigators feel most people under the same circumstances would have understood they were not making a safe choice for their family, McAmis explains.
Charges also can be filed against the mother when she does not report her child's abuse right away. "A mother's first and foremost responsibility is to her child, so when 
Child abuse prevention through education is possible
A key way to prevent abuse and neglect is by identifying at-risk families and educating them about healthy relationships and safe parenting choices, Ashleigh Kraft says.
The PCCT attempts to do just that through Parents As Teachers, a home-visitation service targeting families who have risk factors for abuse and/or neglect. Factors can include living in poverty, growing up in an abusive or neglectful home, experiencing domestic violence, struggling with substance abuse and not completing high school.
Through Parents As Teachers, PCCT parent educators visit families, who participate voluntarily, to provide in-home education to caregivers every other week. Referrals come from hospitals, obstetric and pediatric doctors, and other social service organizations, according to Ashleigh Kraft. 
the mother does not seek medical attention for them because she is more concerned with protecting her boyfriend, she has to be held accountable," McAmis says.
Caregivers learn about home safety and how to manage the challenges of parenting in safe and nurturing ways, and how their baby should be developing. The visits also provide professionals an opportunity to screen children for developmental delays and make referrals for needed services.
However, despite high demand and fairly constant wait lists for the Parents As Teachers program, in November the PCCT lost the $444,000 state contract to provide the program through the Tulsa Health Department — a casualty of cuts within the Oklahoma Department of Health. The program, which the PCCT continues to provide, reached 220 families during the 2017 calendar year and is on pace to surpass that this year if funding can be secured through other sources.
"While we lost the funding from the Health Department, we are working very hard to raise enough money to keep this program going to the end of this year," says Carrie Little, director of external relations for the PCCT. "Beyond this year, we will need to establish a relationship with a donor or donors willing to sustain the program over time."
Prevention is the cheapest (and best) solution
As with most societal issues, preventing child abuse and neglect is less expensive than the alternative. "Statistics show, time and again, that prevention of child abuse and neglect is much less costly both in dollars and human suffering than treatment to address the impact on children and families after abuse has occurred," Ashleigh Kraft says.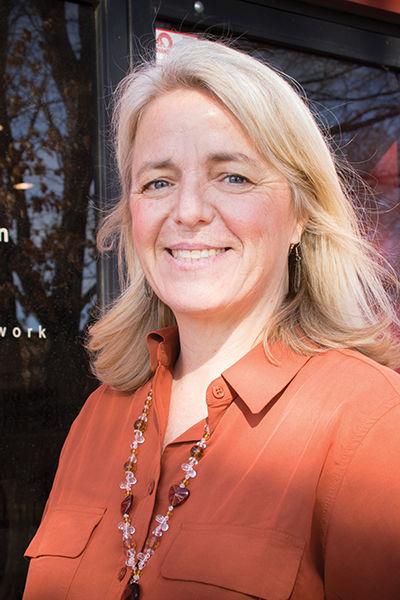 America says many in the child welfare field agree Tulsa would benefit from a higher-level view of child abuse and neglect — a data-driven, collaborative effort to identify key markers that could be used to guide strategies and policies, potentially keeping more children from becoming victims. Right now, "Everyone's doing triage, so the worst cases get higher priority," America says, but she says that approach likely leaves many children vulnerable.
What happens when less severe cases go unaddressed?
"If you talk to everybody in this field, we know that probably the biggest group of underserved kids right now (are in those families) where we have recognized as a community that there's a problem, but it hasn't escalated to the level where there are more intervention services available," she says.
At press time, the five detectives in TPD's Child Crisis Unit were each carrying 80-90 cases. Mark Kraft says adding two more detectives would increase the unit's capacity to investigate less severe cases of abuse and neglect more quickly. "When you have that many cases, especially with the types of cases we work, they're often pretty involved, and you often have to triage the more serious cases," he says. "And oftentimes some of those more minor cases keep getting pushed back, and it might take us more time to look into those."
Though more oversight and staffing might help the cause, both would require more funding — the perpetual source of frustration for those in the field. "Every time we try to have more oversight and the budget is slashed, we lose ground," McAmis says.
Child welfare pros struggle with compassion fatigue, lack of resources
"How do you do it?" is possibly the most-asked question of child welfare professionals who can't un-see or un-hear the trauma and tragedies they encounter on the job.
The secondary traumatic stress they can experience is sometimes referred to as "compassion fatigue," according the National Child Traumatic Stress Network. It can be a cumulative response to the cases they've worked, or it can result because of a particular client's traumatic experience.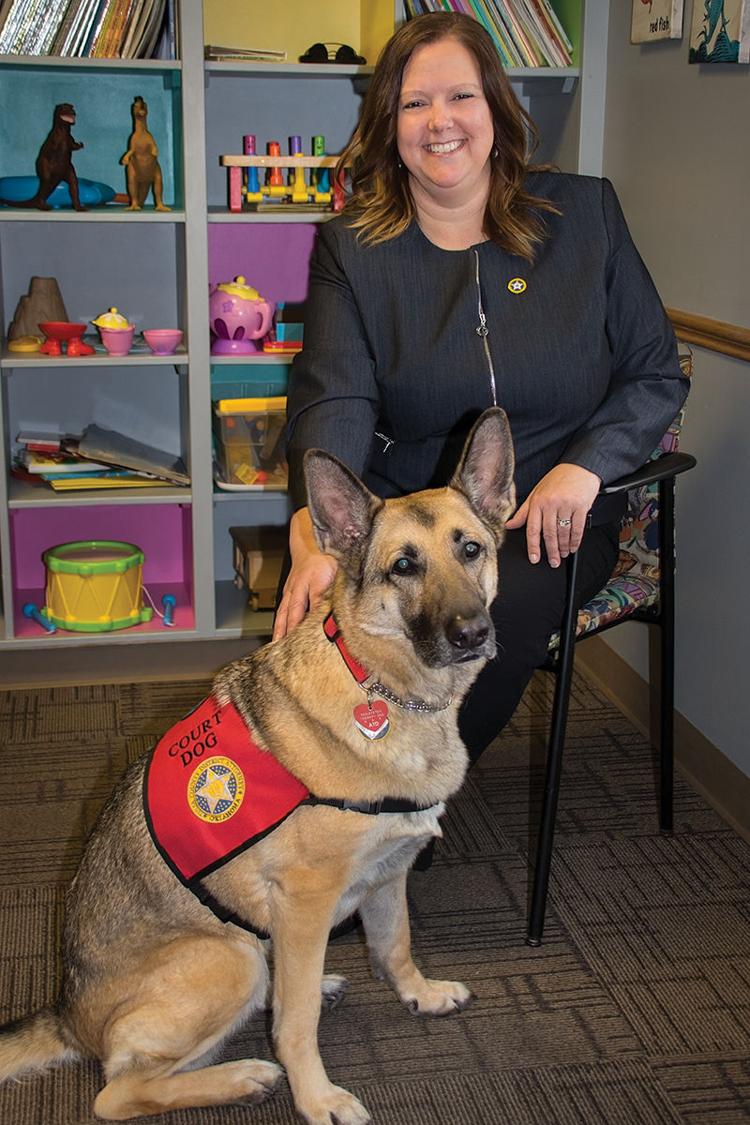 From a law enforcement perspective, Mark Kraft says it helps to focus on the outcome, instead of the incident. "There's kind of some reward in that," he says. "We put a lot of really bad people in prison for the rest of their lives. We kind of keep focused on those end goals of knowing that we made a child safer by taking them out of a situation (or) bringing justice to a child by putting away this monster who did these horrific things to them."
McAmis, who started her legal career prosecuting child abuse and neglect cases, continues more than two decades later. Ninety percent of the cases she prosecutes are child fatalities.
Although she admits wanting to quit many times over the years, McAmis says it is her responsibility to the victims that keeps her coming to the Tulsa County Courthouse.
"I keep doing it because unfortunately kids keep getting hurt and killed," she says. "I want to be able to help as many kids as I can and get justice for them."
Need to Know: How is child abuse different from neglect?
Abuse: Harm, threatened harm or failure to protect from harm or threatened harm, to the health, safety or welfare of a child by a person responsible for the child's health, safety or welfare, including, but not limited to, nonaccidental physical or mental injury, sexual abuse or sexual exploitation.
This can be any real or threatened physical, mental or emotional injury or damage to the body or mind that is not accidental, including, but not limited to, sexual abuse, sexual exploitation, neglect or dependency.
Neglect: The failure or omission to provide any of the following:
Adequate nurturance and affection, food, clothing, shelter, sanitation, hygiene or appropriate education
Medical, dental or behavioral health care
Supervision or appropriate caregivers
Special care made necessary by the physical or mental condition of the child
The failure or omission to protect a child from exposure to any of the following:
The use, possession, sale or manufacture of illegal drugs
Illegal activities
Sexual acts or materials that are not age-appropriate
SOURCE: Oklahoma State Statute, current through February 2016
Upcoming events supporting Child Abuse Network
In April, which is Child Abuse Awareness and Prevention Month, Tulsa's Child Abuse Network will host two fundraisers to help serve approximately 2,400 children each year:
April 8 — Fifth annual CAN Superhero Challenge
A family-oriented event with two obstacle course runs; snacks and drinks; games for all ages; and booths from event sponsors and CAN's partner agencies. Superhero costumes encouraged. 1-4 p.m. | POSTOAK Lodge and Retreat, 5323 W. 31st St. N. | $25, tickets; sponsorships start at $500.
April 20 — CANdlelight Ball
Cocktails, dinner and dancing. | 6 p.m. | The Mayo Hotel, 115 W. Fifth St. | Sponsorships begin at $1,000.
Call 918-624-0217, email events@childabusenetwork.org or visit childabusenetwork.org for more details.
GKFF program aims to improve child welfare
With many successes to date, the George Kaiser Family Foundation has long focused on improving early childhood education in Tulsa. More recently, that focus has recognized the critical importance of parents.
The foundation's latest initiative, the Birth through Eight Strategy for Tulsa (BEST), has this lofty goal: to help families break the intergenerational cycle of poverty in Tulsa by connecting them with programs, services and community agencies to build opportunity. 
Such dramatic change requires dramatic funding. Blue Meridian Partners is a philanthropic collaboration of individuals and institutions investing in social change on an unprecedented scale. This partnership of impact-driven philanthropists is seeking to change the odds for U.S. children and youth living in poverty, according to Sophia Pappas, BEST managing director at the GKFF.
By investing $31 million over two years to help fund the first phase of BEST, Blue Meridian Partners will be able to learn what elements of the strategy work in concert with one another, Pappas says. Additionally, BEST will connect Tulsa families with programs and services that are evidence-based programs of other Blue Meridian Partners grantees.
Pappas says approximately 40,000 children under age 9 are living in or near poverty in Tulsa County. Over the course of 10 years, BEST is projected to reach 80 percent of these children annually.
BEST wants to move the dial forward in four areas in Tulsa with increasing the percentages of healthy births, children raised in safe and nurturing homes, children ready for kindergarten and children achieving success by third grade. It aims to do so by increasing access to quality programs and services from preconception through age 8; providing individualized, ongoing navigation support to help families connect with desired programs and services; and improving conditions for success with tools, partnerships and other supports.
Pappas says decades of research on brain development as well as input from organizations providing health, education and social services in Tulsa and insights from focus groups with Tulsa families have all shaped BEST's approach.
"Essentially, what we have learned about how much of the brain develops in the early years has steered us and our partners toward an intensive focus on that period in a child's life in order to ensure that all children have the opportunity to succeed," she says.
Although Tulsa already has many proven services targeting families who are socio-economically disadvantaged, Pappas says BEST came out of the need for a more integrated, coordinated approach that involves collaboration among organizations to review data, plan and support children and families for a full eight years. BEST partners include the Parent Child Center of Tulsa, the Tulsa Health Department, Community Action Project of Tulsa, Educare, Tulsa Public Schools and Reading Partners.
"Only by working together can we solve the complex problem of intergenerational poverty," Pappas says. "Program and service providers from across Tulsa, GKFF and other partners, families and the BEST team must collaborate to strengthen our community for our children."
She acknowledges that BEST — which launched in summer 2017 — is a complex initiative with many moving parts. However, if successful, it could change generations. Pappas says, "There is potential, through BEST, to impact not only children and families in Tulsa, but throughout the country."