First Friday in the Tulsa Arts District is a can't-miss event year-round. But it really gets going at the first sign of spring. Here are some of our favorite spots to grab dinner or a drink during the First Friday Art Crawl.
(Prices:  $: less than $10    $$: $10-$15    $$$: $16-$25    $$$$: over $25)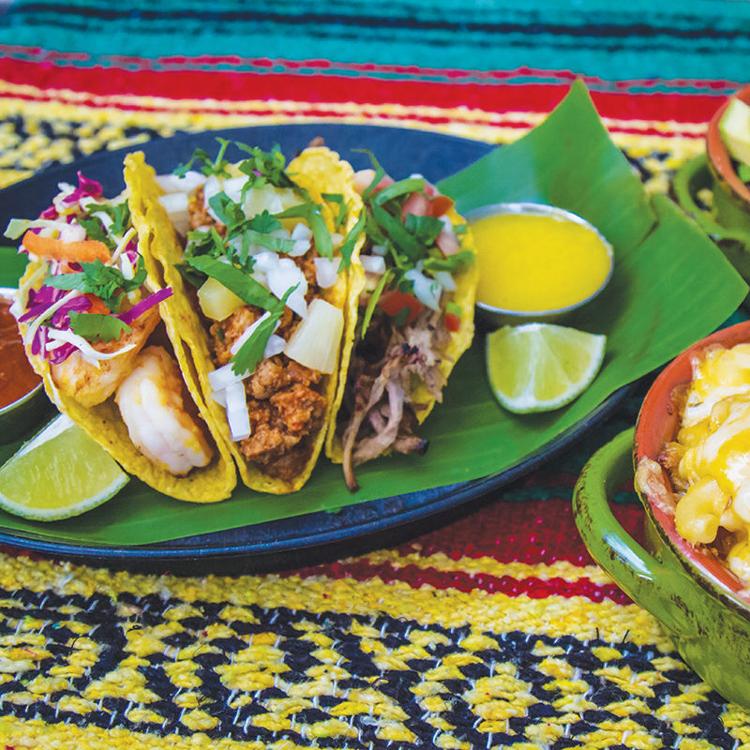 Located at Guthrie Green, Mr. Nice Guys is the place to be on First Friday. Service is fast, so you can order tacos from the window and then find a seat on the green. The jerk chicken taco is at the top of the menu for a reason. Try it in a corn tortilla with black beans, cilantro and roasted corn. If you have picky kids in tow, Mr. Nice Guys gets you. Order the kiddos the baked mac and cheese, but save a bite or two for yourself.
111 E. M.B. Brady St. | 918-991-2357 $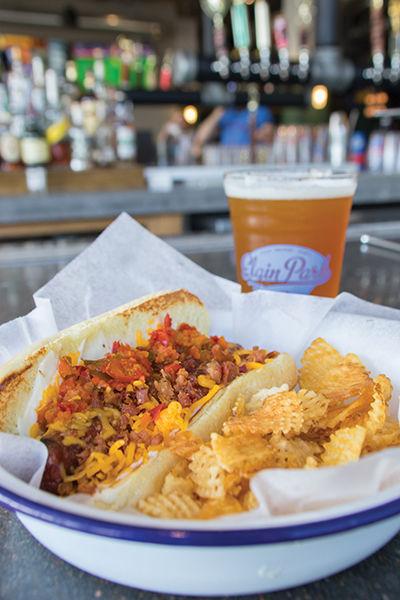 As baseball season gets swinging, Elgin Park is where art crawlers converge for a dose of sportiness. Elgin Park's outdoor patio provides a front-row seat for people-watching. Do so with a cold beer brewed on-site and a slice of New Haven-style pie. The popular White Potato pizza provides savory satisfaction, and meat lovers rejoice over the Meatzza, featuring pepperoni, two kinds of sausage, Canadian bacon and bacon.
325 E. M.B. Brady St. | 918-986-9910 $$$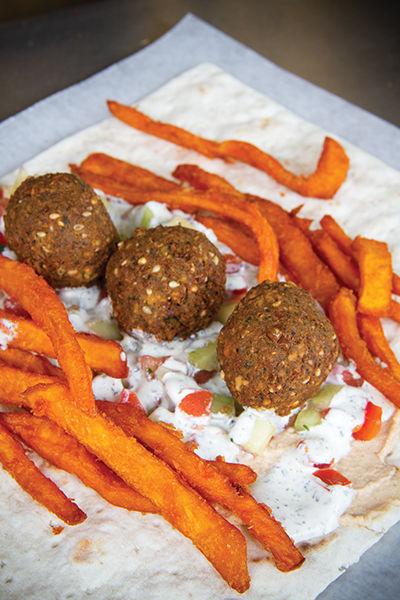 If you'd rather walk and talk than sit down to eat, stop at Laffa's walk-up falafel window. Falafel dipping sauces come in three flavors: mint labneh, lemony-avocado and mango chili. Laffa has great small plates and full entrees, but the shareable snacks put most "bar food" to shame. We love the feta fries: sweet potato fries with a spicy sauce, tzatziki, feta and parsley. Or, try the maghreb nachos with chermoula salsa, feta sauce, pine nuts, red onion, cilantro, feta and tomatoes.
111 N. Main St. | 918-728-3147 $$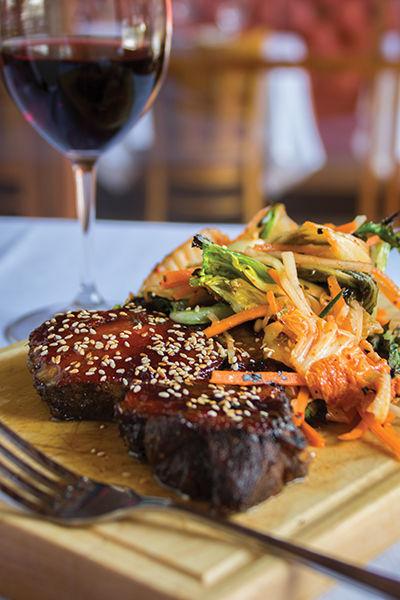 Wood-fired cooking is at the heart of Amelia's. Whether it's campfire-inspired rainbow trout, wood-grilled beef tenderloin or a simple pizza, the food has an elevated earthy flavor from the Argentinian-style wood grill. House-made pastas and breads are excellent. Or, if you're stopping by late after the art crawl, have drinks and a plate of warm cookies at the bar.
122 N. Boston Ave. | 918-728-2435 $$$