It's a clear, crisp winter morning, and Rebecca Joskey is tearing sheets of brown butcher paper from the large plate glass windows of her art studio and furniture business in Whittier Square.
The bright January sunshine floods in. 
After weeks of interior renovations to the yellow brick Eby Bros. Building, built in 1929 at 2312 E. Admiral Blvd., Joskey is marking the unofficial opening of Urban Art Lab Studios, offering rental space for up to 10 artists, some of whom are busy already putting brush to canvas.
"I believe I do have an instinct for a trend," says Joskey, a wiry, energetic woman, who, after 24 years of selling Italia Natuzzi furniture on Brookside, has enthusiastically embraced Kendall Whittier. 
A later-in-life artist, Joskey took up painting in 2010, calling it her encore career. More than anything, she just wanted a place for artists to do their thing. 
"This area is great for artists," she says. "They want light. It's also historical; it feels relaxed and creative. It was intuition about where this area is going."
Indeed, Kendall Whittier is clearly on the upswing. With new businesses opening regularly, an expanding artist's community, a vibrant and established Hispanic enclave and a collection of stubborn business operators who never gave up on the area after long years of blight, one of Tulsa's oldest districts is taking on new life.
"There's no place I'd rather be," Joskey says.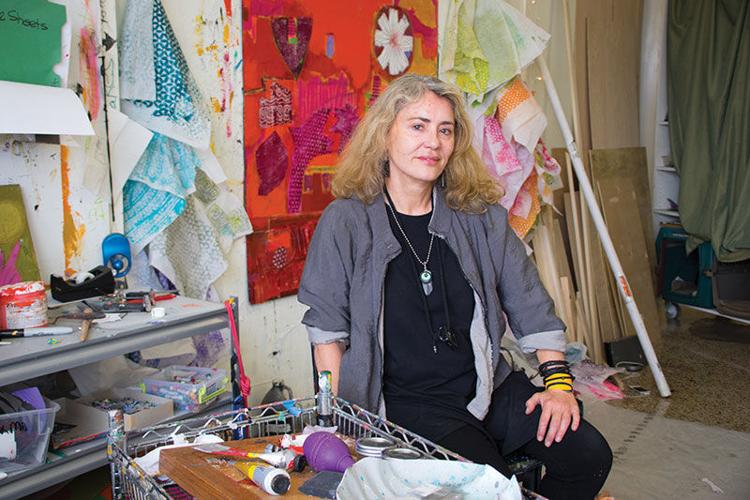 Tulsa's first street car suburb 
For its first few decades, Kendall Whittier was a place people wanted to be. Established in 1909 on the eastern edge of Tulsa, the neighborhood sprung up as a working class, streetcar suburb just a 10-minute ride from downtown Tulsa. 
"It was Tulsa's first suburban shopping district with a trolley line connecting it to downtown," says Ed Sharrer, executive director of Kendall Whittier Main Street, an organization started in 2010 to promote revitalization in the area.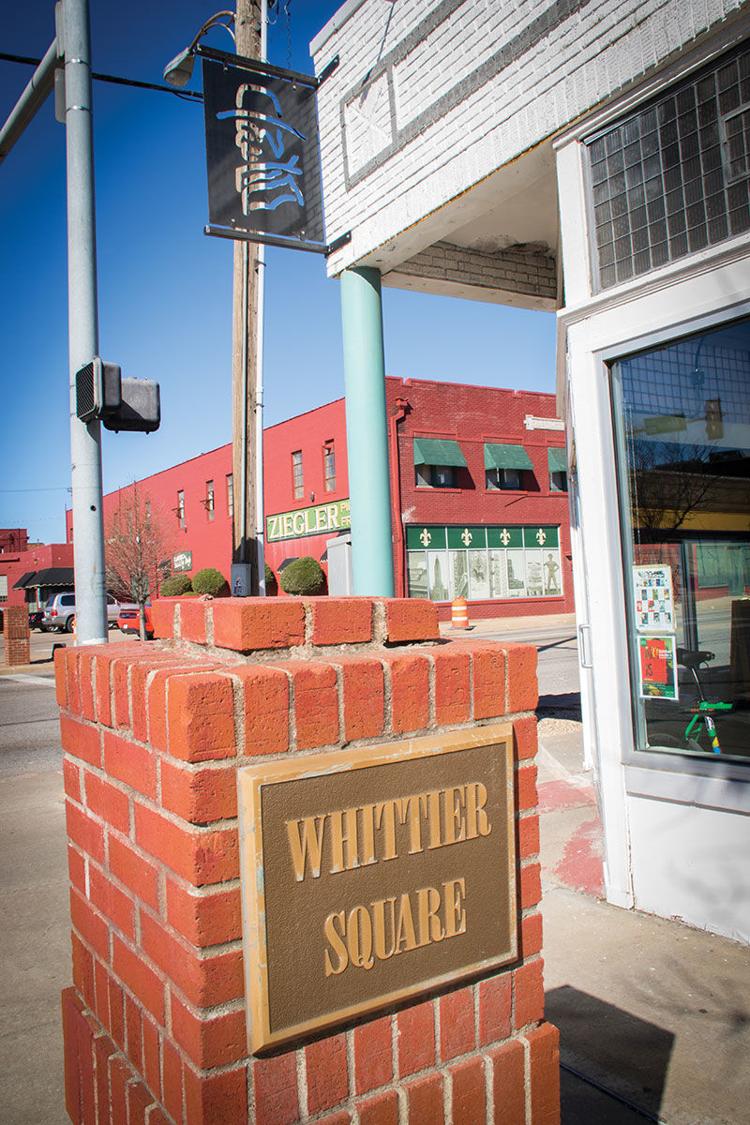 The Kendall Whittier area got a huge boost when Route 66 cut through Whittier Square, approximately where I-244 runs today. In 1928, the 515-seat Circle Theater opened and residents had every convenience they needed within walking distance. The area prospered through World War II, when buses carried neighborhood workers to the Douglas bomber plant at the Tulsa airport. 
Then decay set in, slowly but surely, as more people opted for neighborhoods farther south. The hammer blow came in the mid-1960s, when I-244 slashed through the neighborhood with no off-ramps into the heart of Kendall Whittier. Businesses withered. People moved away. The city rezoned the area immediately west of the University of Tulsa to multi-family from single-family dwellings. Shoddy apartment buildings popped up and weren't well maintained. Gradually, unsavory activities crept into Kendall Whittier, dragging down commerce and sending more residents fleeing. By the 1970s and 1980s, the dark times for Kendall Whittier were well underway.
Decades of darkness
Officer Tim O'Keefe, a 35-year Tulsa Police Department veteran, patrolled Kendall Whittier during these dark years. For a time, he lived in the area.
A strip of Kendall Whittier along South Lewis Avenue and East Fifth Street was particularly notorious for drug dealing, violence and prostitution. 
"It had it all," O'Keefe recalls. "The area was crime-infested, but people there wanted to do something about it, and together we did."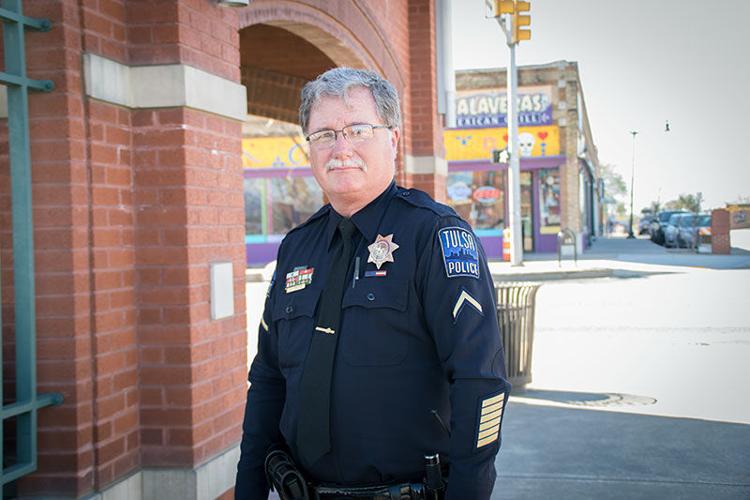 As decay and crime engulfed surrounding neighborhoods, Whittier Square became a hub of urban undesirables. The once-reputable Circle Cinema was screening adult movies while a motley collection of businesses, including a porn shop, strip club, seedy bars and a blood bank, dotted the area. 
Yet in spite of it all stood the red brick redoubt that was Ziegler Art and Frame. Dominating the corner of Lewis and Admiral above I-244, Ziegler became a defiant monument to one man's refusal to surrender to the surrounding decay. That man, Dan Ziegler, founded the custom framing and art supply business in 1973 and ran it for decades. He died in January. 
Today, Alan Morrow, Dan's son-in-law, is one of Ziegler's owners. Morrow is proud of the 25,000-square-foot conglomeration of buildings that was pieced together over the years. Acquiring adjacent buildings allowed Ziegler to keep urban decay at arm's length. 
"We made some strategic purchases, mostly to protect ourselves," Morrow says. "The area had become seedy, no doubt about it, with derelicts hanging around. But we stuck it out."
Trent Morrow, Alan's son, now is on the board of KW Main Street with Sharrer. As a millennial, he's thrilled to see people his age and younger frequenting the area.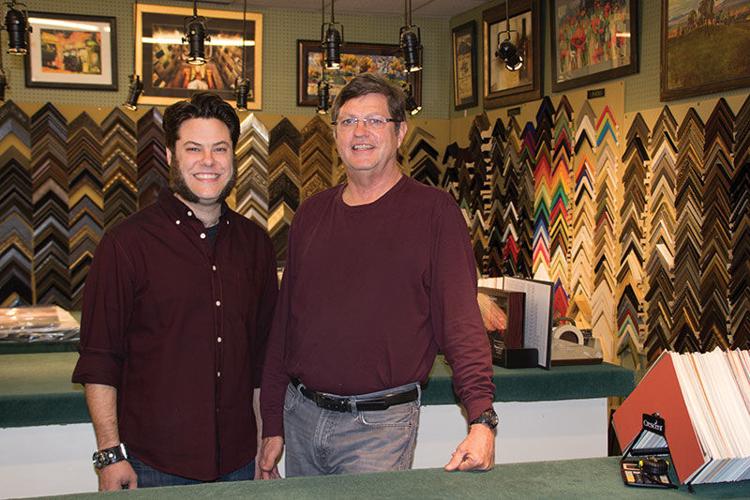 "It's been just in the past three to four years that we've really seen some momentum," Trent says. "Before that, my friends were kind of scared to come here. Now the perceptions are changing." 
Those perceptions are backed up by big changes in crime trends, O'Keefe says.
"The area is 100 percent better in the last decade," he says. "Crime is down 33 percent and still going down. Do we have more work to do? Yes, but we're heading in the right direction."
O'Keefe credits this success to a combination of things, including code enforcement, community activities, neighborhood get-togethers and relationships between the committed stakeholders.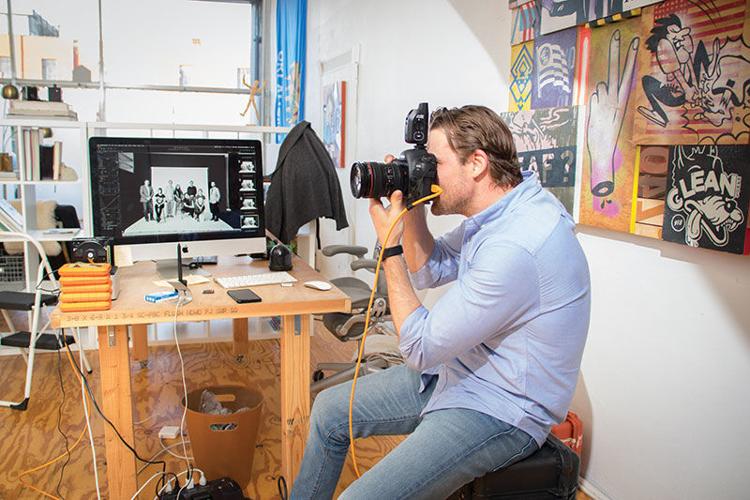 Lori Decter Wright is executive director of Kendall Whittier Inc., a nonprofit focused on incorporating self-sufficiency for neighbors through food security, nutritional health and well-being. It has developed three community gardens that bring neighbors together while providing fresh produce and educational support. She says because of the many efforts currently undertaken by her organization and similar agencies, the business community and the city, neighbors report feeling safer in their neighborhood and like seeing the increased pedestrian traffic that is a result of these many initiatives.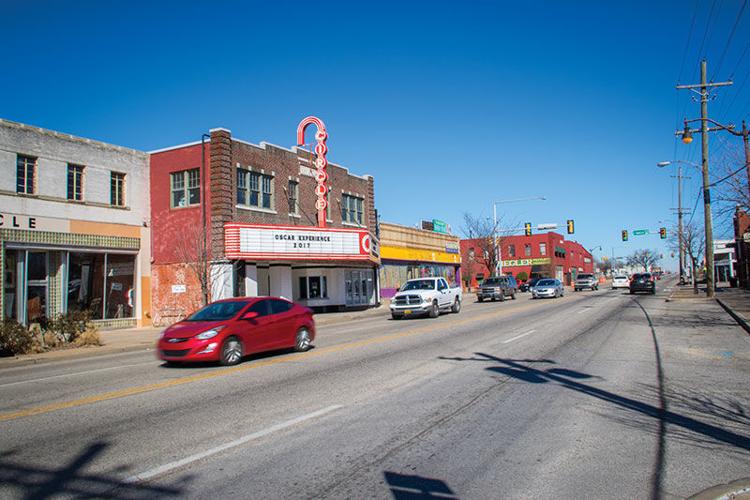 ---
---
Tulsa Girls Art School 
Ten years ago, when teacher and artist Matt Moffett co-founded Tulsa Girls Art School in Whittier Square, the area was, well, less than perfect.
"Actually, it was kind of scary," says Moffett, now executive director of TGAS. "There were needles and spoons scattered on the street. You'd hear people screaming, see people passed out.
"Yeah, it was hard to get people to come down here for our art shows," he admits.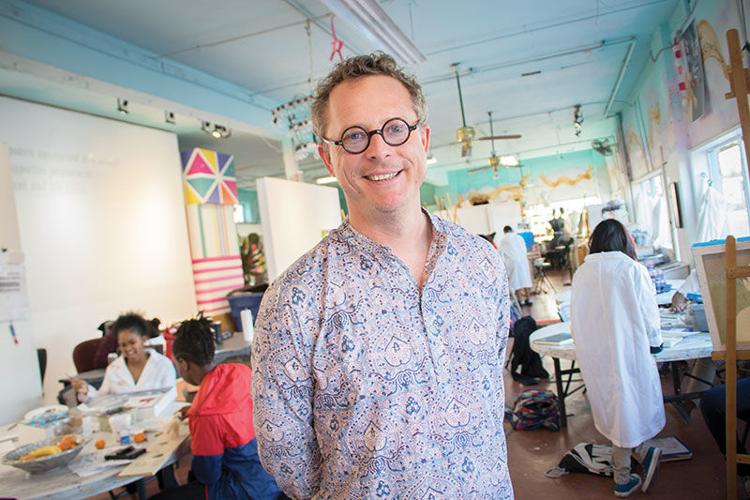 So, why locate a nonprofit school for underserved Tulsa girls in a sketchy area?
Moffett laughs. "We're artists. We do cheap. We look for what's affordable."
TGAS set up shop in the Gabriel Building, built in 1927 on Admiral Boulevard west of Whittier Square. The old building had holes and mice, but its 1,400 square feet was enough to accommodate after-school art sessions for aspiring young female artists.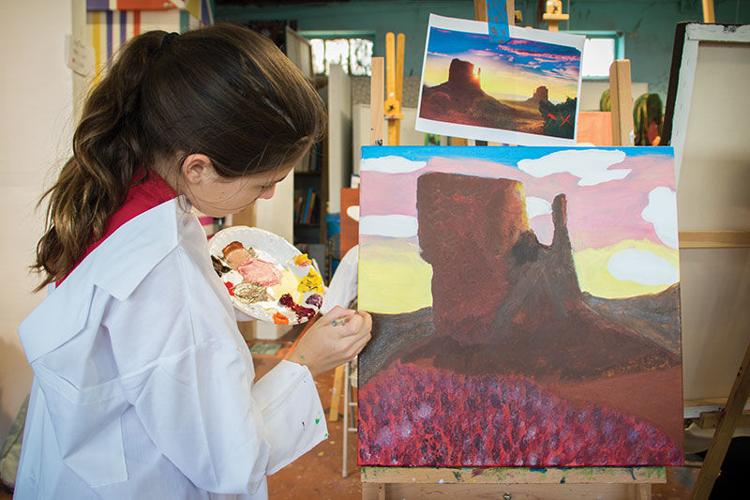 Today, TGAS provides free art training to 62 girls from north and west Tulsa, enrolling them in third grade and taking them through high school graduation. The girls train in 15 visual mediums with the goal of becoming selling artists and earning college scholarships.
After a decade in Kendall Whittier, Moffett remains happy with the location, although TGAS is planning to expand. Today, no one is scared to come down to see art shows.
"This area has turned a corner big time," he says. "I think we won the lottery getting in here so early."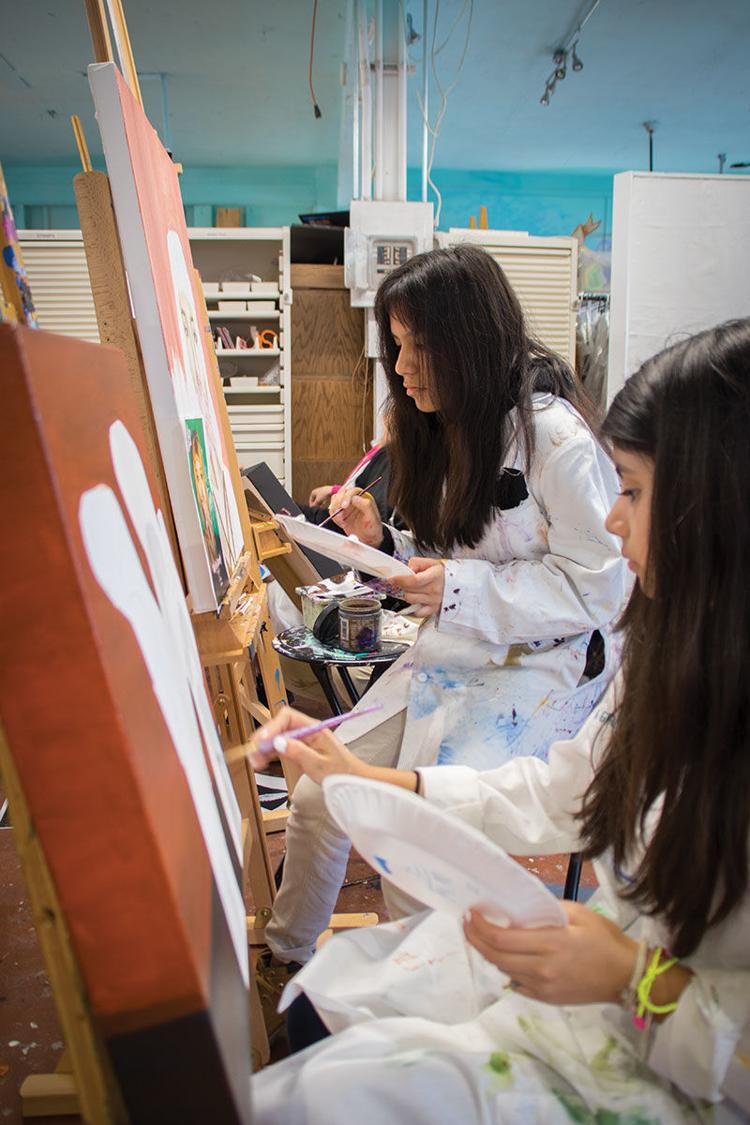 ---
---
Failure: not an option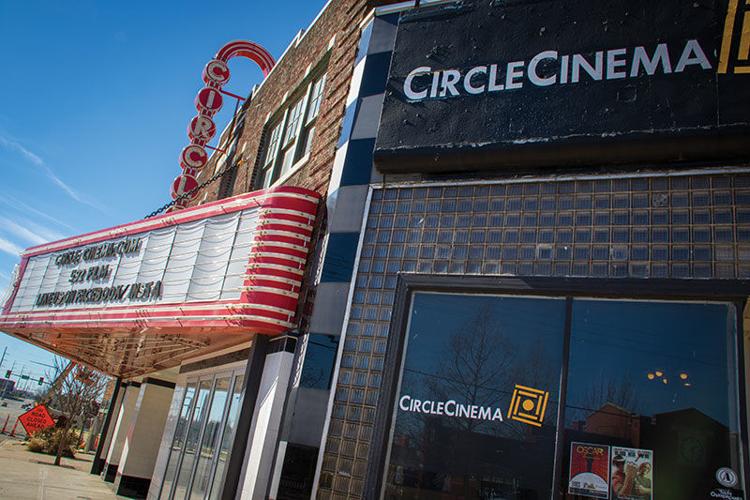 A key piece to the Kendall Whittier revival has been the rehabilitation of the iconic Circle Cinema. After decades of degradation and years of abandonment, the theater likely was facing demolition. However, Clark Wiens and his partner, George Kravis, were determined to save Tulsa's oldest theater left over from the oil boom days.
An inveterate film buff with a taste for indie flicks, Wiens believed the Circle would rise again.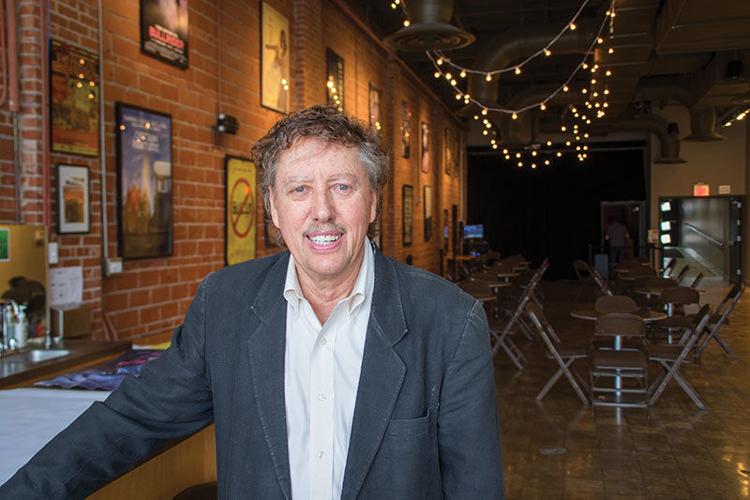 Wiens says, "The Circle was in pretty disgusting shape. But we had a dream that we believed in. I felt if we stayed the course, then other people would join us eventually. Failure was not an option."
With help from the City of Tulsa through a Community Block Development Grant, backing from private contributors and foundations, and plenty of his own financial resources and sweat equity, the Circle was slowly transformed starting in 2003. Seeing the iconic theater rejuvenated and attracting audiences helped inspire new development in the immediate area.
"It was a big thing when they renovated the theater," Morrow says of the site that was and always will be an original part of the neighborhood. "They made it legitimate again. I have to give Clark credit." 
After $3 million in renovations, the Circle has become Oklahoma's preeminent Art House theater with four screens and a capacity of 550. It shows independent and educational films that fulfill Wiens' original inspiration of "opening people's minds" through the power of movies.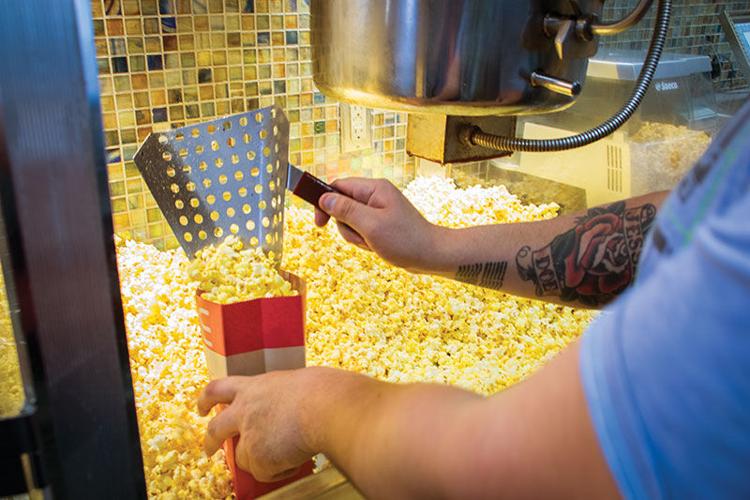 ---
---
Kendall Whittier clean-up
About three years ago, as Whittier Square's revitalization began to accelerate, Cathy Carter became aware of a problem. Benches meant to spruce up the area had instead become semi-permanent abodes for transients, upsetting business owners and customers. A group effort resulted in removing the benches.
Carter is lead inspector for Kendall Whittier in the City of Tulsa's Working in Neighborhoods Department. Over the years, she has cracked down hard on code violators while condemning hundreds of ramshackle properties that contributed to urban blight.
"If you drive through there and see empty lots, I've been there," she says, of demolition requested by the City or property owners. But, she adds that efforts have led to rehabbed buildings, too, as well as educating neighbors on responsible home ownership.
Carter's position is funded in part by the Tulsa Community Foundation, which gave her a mandate to clean up the area. Since 2010, over $214,774 has been spent removing dilapidated structures.
"I think of Kendall Whittier as my place," she says. "I'm tough but I'm fair, and I want to see this place continue to improve."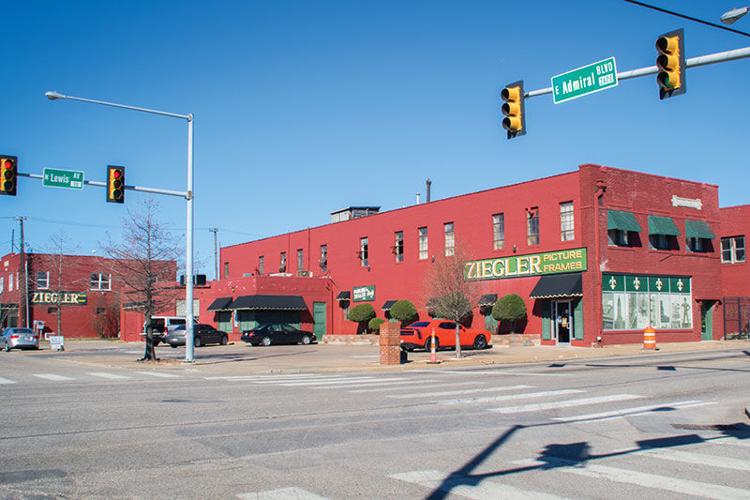 Kendall Whittier property owner and developer Ron Edwards has bought, renovated, rented and sold buildings in the area for years. Removing trashy dwellings near his more valuable properties has been part of his formula for improving the area.
"Property values are way up," he says. "It's still not without its faults, but it's so much better than it used to be."
The University of Tulsa is another major player in the Kendall Whittier revival. Over the years, TU has expanded to the west, swallowing up old, damaged areas and replacing them with attractive student and faculty housing. 
To date, about 15 homes in Kendall Whittier now house TU faculty with more to come, says TU President Gerard Clancy. TU sees itself as an integral partner in the neighborhood, helping revitalize it and providing students with a real-life learning laboratory that emphasizes community redevelopment. TU students, faculty and staff play a large role in the Reading Partners program at Kendall-Whittier Elementary. TU clinical psychology graduate students and faculty provide a broad spectrum of psychological and counseling services at the True Blue Neighbors Behavioral Health Clinic. The university's True Blue Neighbors program also is a part of Growing Together, a collaboration among the neighborhood, schools and nonprofits to plan the next phase of revitalization. 
"Through volunteering, our students get to see the impact of real-life initiatives and become involved in areas that are struggling," Clancy says. "They can take that with them and apply it after they graduate."
---
---
Sights on a local resurgence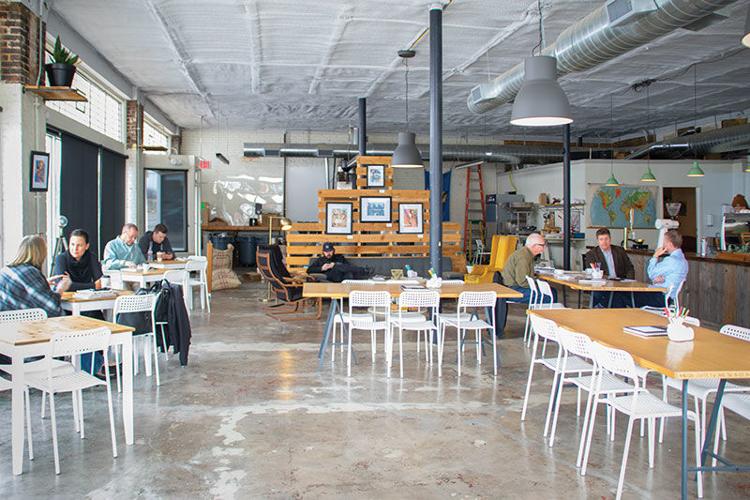 Sharrer enjoys pointing out uncovered windows in formerly darkened places. This time it's at Fair Fellow, a hip coffee shop across North Lewis Avenue from Ziegler. A space that once was occupied by an adult bookstore, with obscured windows and barriers to prevent prying eyes, is now filled with bright daylight and the aroma of coffee beans roasted on site.
"It has only taken 20 years to be an overnight sensation," jokes Sharrer of Kendall Whittier's resurgence. 
A former planner for the City of Tulsa, Sharrer was asked to take the helm of the Kendall Whittier Main Street organization in 2013 with a mandate to relentlessly promote the area in ways that made sense based on its history and atmosphere.
He recognized that a conventional economic resurgence, powered by franchises and chains, probably wouldn't work. "We saw some trends and decided to double down, thinking, 'Let's be uber-local,' and it has paid off," he says.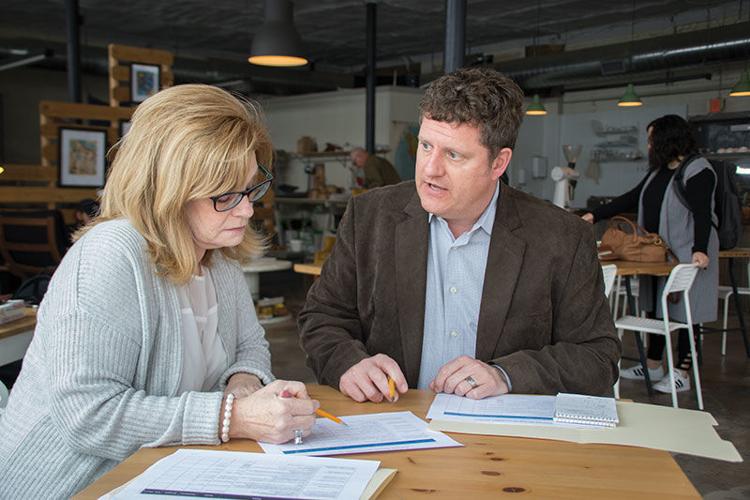 The costs for new businesses — such as rental rates — to get started here are lower than other parts of midtown or downtown, and that has helped to attract a phalanx of creatives to the area. 
"We've got young entrepreneurs opening up here and taking chances, people in their 20s and 30s," Sharrer says. "Many artists have set up shop, helping to stabilize the area and making it a creative corridor in Tulsa."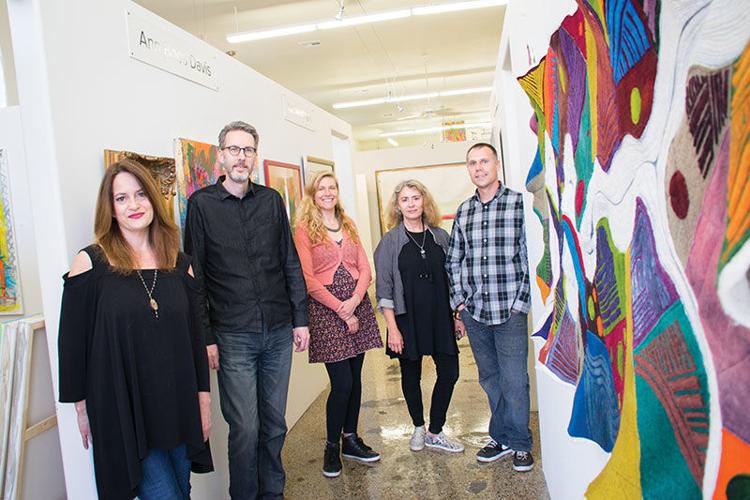 Bigger firms also are planting their flags in the area. One is TPC Studios, formerly Talmadge Powell Creative, a full-service creative agency specializing in advertising and events. 
The firm moved into the old Swinney Hardware building, a well-known Whittier Square business that closed in 2008 after nearly 75 years. Renovations totaled $2.5 million and included gutting the interior, uncovering windows and turning the space into an open, modern tour de force. Located at 32 S. Lewis Ave., TPC Studios opened in December.
"We looked at a lot of different places before we decided on this one," says Pat Chernicky, managing partner of TPC Studios. "This area is really compatible with what we're doing. It feels like this neighborhood is coming to life again."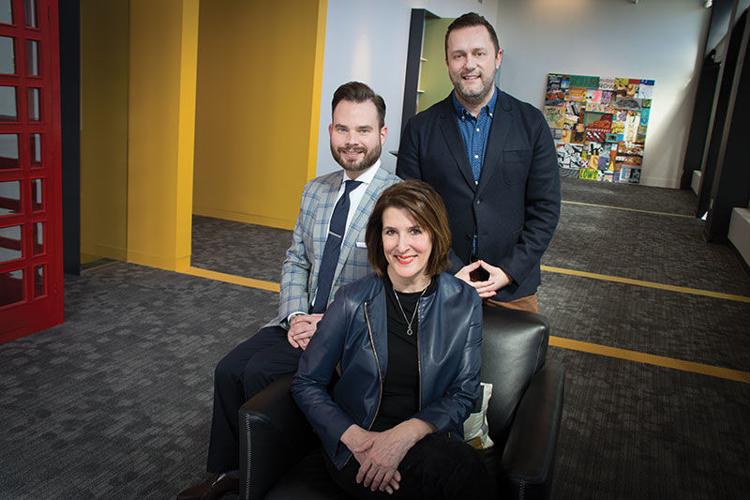 Hispanic community brings culture, stability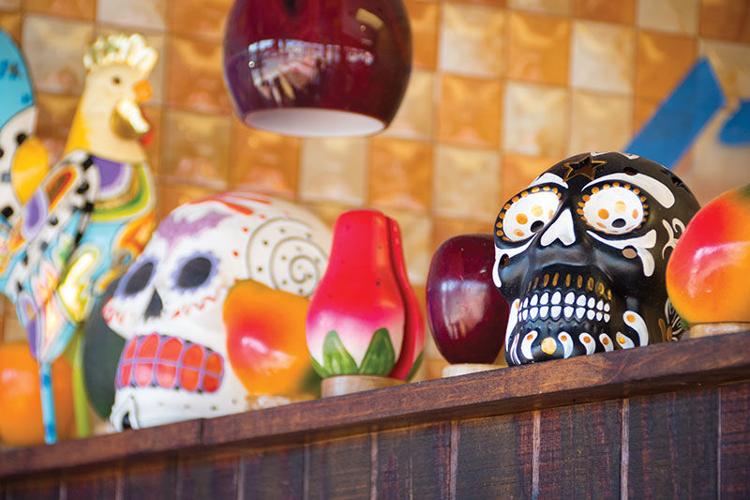 Starting around 2000, Kendall Whittier experienced an influx of Hispanic people, attracted, as immigrants often are, to more affordable — if sometimes less desirable — areas.
Steadily, their numbers increased, and today Hispanics represent 30.4 percent of Kendall Whittier's total population and nearly 60 percent of the children attending Kendall-Whittier Elementary, according to Sharrer. 
Sharrer credits Hispanic immigrants with bringing strong family values and an ethic of hard work to the area. These qualities boost stability and add cultural enrichment.
"Thanks to the Hispanic community, if people want a taste of authentic culture they can come to Kendall Whittier," Sharrer says.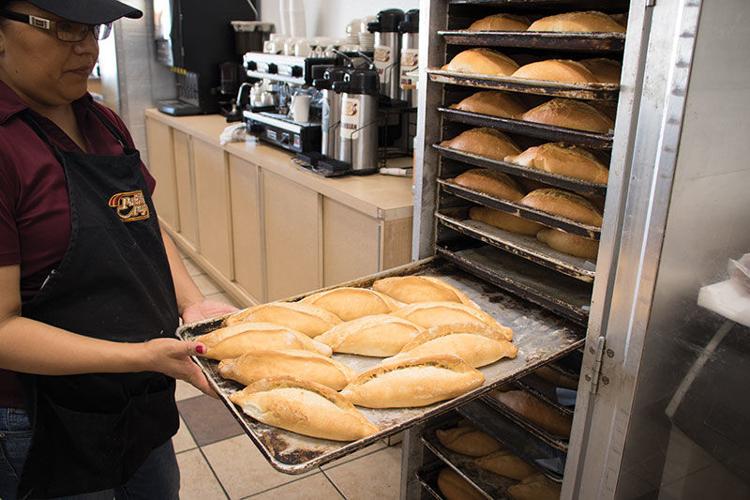 Visitors to Whittier Square can sample a huge variety of freshly made Mexican pastries at Pancho Anaya bakery or dine on Mexican food at Calaveras Mexican Grill, run by David Molina and his family. 
Though not direct immigrants (he and his family moved to Tulsa from northern California in 1997), they have roots in the Jalisco province of Mexico near Puerto Vallarta. Molina opened Calaveras in October 2014 in Whittier Square across from Ziegler. 
"I had my eyes on this location for about four years before I got it," Molina says. "I've seen this area really changing for the better. There's more people during the day and even at nighttime. All of our neighbors have been supportive."
Molina says the lunchtime business crowds have been consistent at his 80-seat restaurant. In fact, he plans to expand his restaurant by 60 more seats this spring.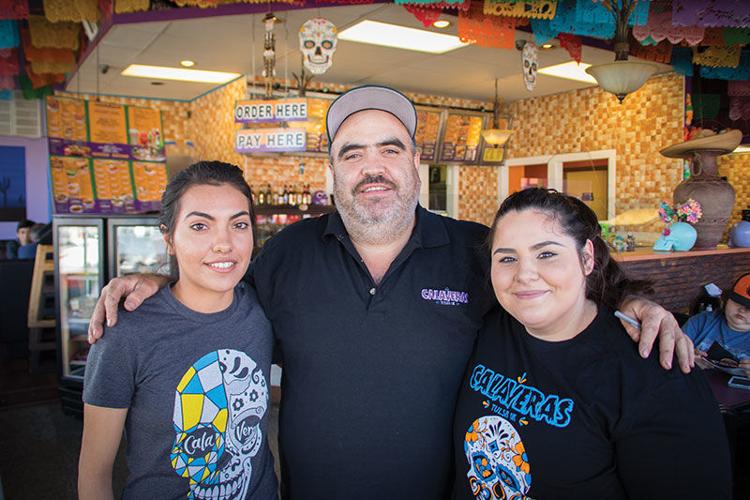 Light is back, work remains
Sharrer is bullish on Kendall Whittier's future, but acknowledges there is still plenty of work to be done.
"Ten or 15 years ago, people would have thought we were crazy if we said there would be the kind of changes we've seen," he says.  
He would like to see more restaurants and retail without sacrificing the essential historic and affordable elements that make Kendall Whittier attractive.
"We're being very intentional about how we proceed with future developments here," he says. "Ultimately, it's about making this a destination of choice and a place where people want to live, work and contribute. Before, we had boarded-up windows and doors. Now the music, life and light are coming in.
"We want to keep it on that trajectory."
---
---
DID YOU KNOW?
Kendall Whittier gets its name from the two historic elementary schools built in the neighborhood in the 1910s. In 1912, Kendall Elementary was built adjacent to Kendall College, which was renamed the University of Tulsa in 1920. The college was named after the Rev. Henry Kendall, secretary of the Presbyterian Board of Home Missions. In 1916, Whittier Elementary was built on the north edge of Whittier Square at 68 N. Lewis Ave. It was named after the Quaker poet John Greenleaf Whittier. Tulsa named several elementary schools after poets in those days (Thoreau, Longfellow, etc). During the late 1980s and early '90s, the neighborhood became known as Kendall Whittier for the combined names of the school districts. In 1994, voters passed a bond to build a new, combined Kendall-Whittier Elementary, and the two historic schools were demolished. 
---
---