Tulsa rap has developed so prolifically over the past several years that boiling it down to a few highlights seems like a disservice. Over the last decade, the local hip-hop scene has transformed from artists struggling to book shows in local venues to a scene saturated with weekly performances and events across the state. 
Tulsa rap pioneer and Oilhouse member, Mike Dee, recalls when artists had to scratch and claw their way to local stages. "We would have a hard time getting responses from venues," he said. "You'd either get trapped into a pay-to-play situation … or maybe get lucky and play a Sunday night somewhere." 
Plenty of hard work has led local rap artists to feel more at home within the scene as they continue to break down barriers in historically white spaces such as Cain's Ballroom. For evidence of how far Tulsa rap has come, look no further than World Culture Music Festival (WCMF), the largest hip-hop festival in the state, which will celebrate its five-year anniversary in 2020. 
Meanwhile, local trailblazers continue to make waves with their music. Veteran artist Derek Clark (aka 1st Verse) continues to release high-caliber content unmatched in lyricism and production. Verse's latest album VSXO came with a $30 price tag, inspiring other artists to ask for album prices that better reflect the exhaustive effort and passion invested in their art. 
The Tulsa hip-hop community has continued to gain regional and national attention, attracting visionaries like producer, DJ and scholar Stevie Johnson, (aka Dr. View). Johnson and his family moved to Tulsa in August after accepting a position as manager of education and diversity outreach for the Woody Guthrie and Bob Dylan Centers. 
Johnson will be overseeing the creation of an album commemorating the centennial anniversary of the Tulsa Race Massacre, which is set to release in early 2021. While the album is still in the beginning stages, Johnson says the project—tentatively titled Fire in Little Africa—will include approximately 40 artists, primarily from Tulsa. 
"I just truly believe that something is brewing in Tulsa and we have the right people to make it work," Johnson said. 
While the scene's heavy hitters like Verse and Mike Dee are known quantities, here's the rundown on a few of the fresh faces making waves in Tulsa rap. 
*  *  *
Ayilla
Sarah Short (aka Ayilla) has quickly made a name for herself in the Tulsa music scene. While the 24-year-old  primarily sings over her tracks, Ayilla's hip-hop skills are interwoven throughout. Her contemplative and catchy tunes are steeped in raw creativity, with an alluring voice floating over drowsy beats created by T-Mase, the go-to producer for many Tulsa artists. 
Ayilla's music exudes a level of wisdom and spirituality more seasoned artists can only strive for. Her debut album Crazy As We Are, released last month, features popular singles like "POV" and "Ms. Mary." Her singular point-of-view and unmistakable vocal stylings make Ayilla one of the most exciting artists working in Tulsa today.
"The concept [of] Crazy as We Are is, I'm crazy," Short said. "People think it's a bad thing, and I'm like 'No! We all go crazy.' Everybody goes through shit. Everybody deals with shit differently—and how somebody else deals with it might be considered 'crazy' and non-relatable. It's just a combination of all of that."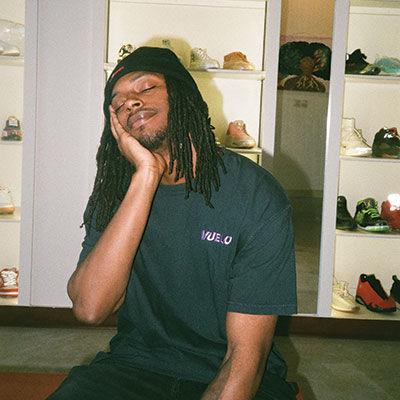 St. Domonick
When St. Domonick's name comes up in Tulsa hip-hop circles, it's usually in reverent tones. But last year the 24-year-old artist quit making music during an extended bout of depression. "I didn't leave the house for like 9 months," he said. "I missed shows … I was going through a lot, my pops passed, my uncle passed away. It was just a lot." 
In December of 2018, the clouds began to lift, and St. Domonick began creating music again. "I might still be sad, but I got shit to do. I've got people that depend on me," he said. In February, he released his seven-track project Nimbus, which represented a departure in the way he approached his craft. 
"I've toned down my vices and am just trying to get out of my own way," he said. In October, St. Domonick attended AC3 Hip-Hop Musical Festival and Conference where attendees can go to workshops and panel discussions during the day, while still getting the festival experience at night. 
"We gotta catch up to everyone else … for one project nowadays, you neat at least $5-10K budget if you want it to be executed the right way, otherwise you're just doing this as a hobby," he said. 
Armed with a ferocious lyrical spirit and the life experience to back it up, it's clear that the craft of hip-hop is more than a hobby for this rising star in the Tulsa rap game.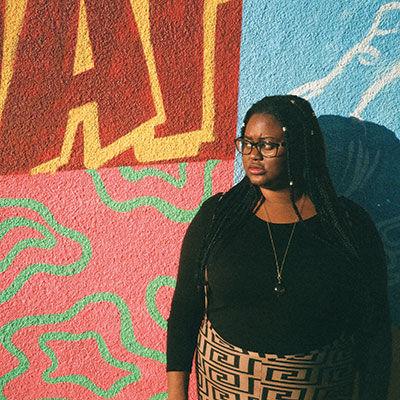 Bambi
Rapper Shakera Simmons (aka Bambi) has been rhyming since age 10. "My friend would beatbox for me and … I would record on old tapes," she said. 
The 26-year-old has stayed busy writing songs and poetry since she bought her first composition book in high school. "[When I was] 14, I started thinking, 'Let me write this down. Let me see what I can do with this.' By the time I was 16 I was already on my second composition book," Simmons said. 
Nicknamed Bambi Barz by her peers, Simmons' witty rhymes pack a shrewd punch, placing her in the upper echelon of Tulsa talent. Bambi's latest album E.A.T. was released in February and showcases her masterful flow and storytelling abilities. The album touches primarily on romance and loss of love, but she plans to take her next project in a different direction. 
In 2018, Bambi lost both her parents in the span of seven months, a devastating experience she's been processing through her art. "I'm coming up on a year from momma's loss and I wanted to document the feelings, the ups and downs that I've had over the last year," Simmons said. Her next project is set to release in 2020.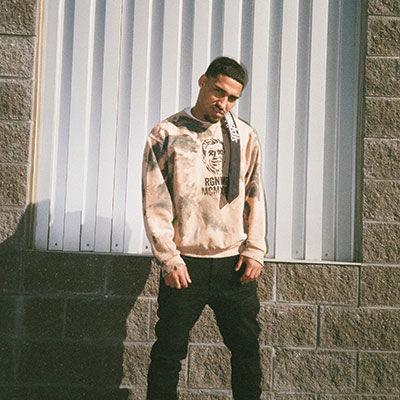 Hakeem Elijuwon
Rapper Hakeem Elijuwon has been part of the hip-hop scene since 2011. Over the past decade, the 26-year-old has had his hand in a lot of local projects as well as releasing his own content. Hakeem's subject matter often alternates between playful and sobering, touching on issues such as racism and the prison system. 
Incarceration is a topic close to home for Hakeem. In January of 2019, he was arrested and faced a 10-year sentence. Rather than serving time, Hakeem was accepted into a male prison diversion program called 1st Step. 
"I'm blessed to be in it," he said. "I'm trying to turn over a new leaf and get money in a better … way." Since Hakeem was released in July, he has been doing the necessary work for his program, working nights and spending the rest of his free time in the gym or the studio. 
"I'm just trying to get back on my toes fully. I just got a whip [and am] getting back in the studio," he said. Hakeem's creativity has reached new heights as he continues to put out music videos, work on two solo albums and collaborate with artists such as Verse, St. Domonick and Dr. View.