Escape. Entertainment. A place to learn, to be awestruck, to belong. For 90 years, Circle Cinema has been not just a landmark in the city but a bookmark in the lives of Tulsans who have made memories, decade after decade, just by walking through its doors.
It's never been just about the movies.
"My first film here was 'Godzilla vs. the Smog Monster,'" said David Kimball, Circle Cinema's publicity manager. "This was my neighborhood theater growing up here back in the early 1970s. Fifty cents and a coupon out of the paper and you were in heaven. It was the escape plan from home. You could run down here, run up and down the aisles, and just be a kid."
Chuck Foxen, who programs films for the Circle, thinks the first thing he came to see here was "Wassup Rockers," written and directed by Larry Clark. "I got here super early and sat down to wait in the lobby," he said. "Circle co-founder Clark Wiens' wife Michelle came right up and introduced herself, asked me how I'd heard about the place. Then they introduced the film and there was Larry Clark! I was just blown away. They care so much about everyone who walks in here."
The theater is celebrating its 90th birthday July 7–15 with the first-ever Circle Cinema Film Festival, curated by theater staff as a walk through the decades of its presence and influence in Tulsa. From 1928's "The Passion of Joan of Arc" to 2018's "Diane," starring Tulsan Mary Kay Place, the festival features a diverse line-up of documentaries, silent films, Hollywood features, Native and local films, and in-person appearances by some of Tulsa's movie icons, including Gary Busey, Jeanne Tripplehorn, and Tim Blake Nelson. Eclectic and diverse, the festival points to the ongoing fulfillment of the Circle's mission: "Community Consciousness Through Film."
That mission is apparent everywhere at the theater today, from its promotional materials and events with local nonprofits to the smiles on patrons' faces as they come up to the ticket counter. (As I sat talking with Co-Founder Clark Wiens and Circle Cinema Foundation Executive Director Stephanie LaFevers, my literal next-door neighbors walked in for a matinee.)
"The word 'community'—we think every film is that," Wiens said. "No matter what's on offer on the telly, you're sitting by yourself. No things that get changed in America are done by an individual. You have to have a catalyst. Film can be that. It can bring the stimulation that comes from knowing others care as you do about something."
For Wiens and the late Foundation co-founder George Kravis, that something was expanding hearts and minds. The two had the idea to open a nonprofit theater teaching tolerance, with the idea that films could educate at the same time as they entertained.
"We were going to do it in big public movie houses in off hours," Wiens explained. "But George said, 'What about Circle Cinema?'"
At the time, the theater was on the verge of being torn down.
"He suggested that it might be just as important to restore this building as to do what we were hoping to do with films. It's come to pass. As we celebrate our birthday it's a good reason to acknowledge George's foresight in saying 'save the building' and in so doing provide a home for what we wished to do."
In 2003, the newly formed Circle Cinema Foundation began to bring the space back to life. It had sat vacant for nine years. Pigeons roosted in the damaged roof, LaFevers said. Homeless Tulsans were staying in the uninhabitable apartments and offices above the theater.
In the renovation effort, theater manager Greg Younger spotted an unusual curved emblem on the floor underneath some linoleum: A "C," laid into the terrazzo floor just inside the original entrance. C for Circle? Or C for the architect, a man named Chilton?
"I thought it stood for Clark, of course," Wiens said, laughing.
Whatever its meaning, the emblem was a link to the theater's beginnings. In 1928, a Mr. Chilton constructed what was originally the Circle Theater across the street from Whittier Square, on the original Route 66. (Wiens speculated that the name Circle might have been a play on the "square" across the street.) It was the suburbs then, on the outskirts of downtown (where most Tulsans lived, worked, and went to school) LeFevers said.
"Like they want [downtown] to be now!" Wiens interjected. "Pardon the expression: full circle."
The restoration returned more than a building. It brought 75 years of history flooding back into the city's bloodstream. On July 14, 1928, the Circle showed its second-ever movie: "The Gaucho," starring Douglas Fairbanks. During the birthday festival, 90 years later almost to the day, you'll be able to see it too, as maybe your grandma did when she was growing up in Kendall Whittier. Back then, it cost a dime to get a Coke and watch a movie or two. (Something like that. Stories might get a little embellished over the course of nine decades.)
"One of the best was when we did oral histories with people at the library across the street, and they all talked about getting their first kiss at the Circle in the balcony," Wiens said.
"We don't have the heart to tell people we never had a balcony," LaFevers said.
From the beginning, the Circle was a community gathering space.
"We have pictures from the late 1930s and '40s that show the whole front of this area just lined with bicycles, starting here and going all the way down the street," LaFevers said. "Something was going on that wasn't just a regular movie. We have to speculate on what it was, but it looks like it was bringing people together, which is what we do now."
The theater seated 515 people then—about the total number it seats today in four auditoriums, with significantly less constrictive chairs.
It was a time of massive growth for Tulsa, when the oil boom of the 1920s had settled into a steady stream of dollars flowing in all directions. Business and culture alike benefited from the billions: think Philbrook Museum (a gift from oilman Waite Phillips announced in 1938) or Tulsa Opera (founded 10 years later). The premiere of the oil field movie "Tulsa," starring Susan Hayward, happened here in 1949, complete with a Tulsa Day and a downtown parade. The Circle will show the film as part of a special "$2 'Tulsa' Tuesday" during the birthday festival.
In the 1950s, new highway routes brought more travelers through on their way west. Tulsa became an oasis of neon, root beer, and, as LaFevers noted, the "refrigerated air" that made movie theaters such an appealing destination. In the '60s, the Circle was a first-run theater.
"At one time it got a Bond movie exclusive," Wiens said. "'Wait Until Dark' premiered here. They always had packages on weekends for kids."
But toward the end of that decade, the Kendall Whittier neighborhood began to struggle as Interstate 244 cut through it, and the city began rezoning (read: uprooting) single-family homes. The area declined as much of the population moved south and businesses closed in response. Wiens called it "economic segregation." The Circle declined as well. For a time, in the 1970s, it showed soft-core porn. Around 1990, the theater shuttered.
"We've had a colorful history," LaFevers said. "We used to not think that part of it was so good, but now we sort of embrace it. It's part of the diversity of being a community theater."
It's the only one left. According to Wiens, 26 movie theaters existed in Tulsa in 1947. Now, only the Circle remains standing.
"That's not true even of small communities," Wiens said. "I can take you to Pryor and show you some. Here, they knocked most of them down for church parking lots."
Church certainly counts as another place for folks to come together; however, the power of a socially-engaged, independent movie theater is like nothing else.
"It's kind of like a place that you come to travel to a destination," Foxen said. "For 90 years this place has been taking people five times a day to a different story, a different experience. The people programming films back then were doing the same thing we're doing: trying to find stories to tell that are relevant to our community."
"Netflix isn't killing us," he continued. "Us being on the ground here, knowing what people like, really keeps us going. The more opportunities there are digitally, the more the craving for this sort of thing grows. The more things keep trying to push us away from each other, the more people enjoy coming together for a shared experience."
Today, the Circle is just as woven into the community as ever, and it has the focus and buoyant good spirits of an institution half its age. It has worked with 125 local nonprofits, inviting them to make public presentations to link mission-relevant films with the work they're doing here. It has a great friend in Kendall Whittier Library across the street, with whom it works along with its donors to provide free summer movies to kids, just like in the '60s.
The Circle also supports local filmmakers, from showing and promoting their work to opening its doors in the early mornings so film crews can look at rough cuts. (Foxen recalled Marilyn Manson watching dailies in the theater when he was making "Let Me Make You a Martyr" here a couple of years ago.) People travel from Oklahoma City and Arkansas to see films no other theater will show. Tourists still come seeking Route 66 history or a moment in front of the movie house that the opening scene of "The Outsiders" made famous. Even visiting movie stars have their picture taken with their name on the big marquee.
The neighborhood's back, too, thanks in large part to the Circle, said Ed Sharrer, who directs the nonprofit Kendall Whittier Main Street.
"Without question, Kendall Whittier wouldn't be thriving today if it weren't for Circle Cinema," Sharrer said. "Along with Ziegler Art & Frame and Tulsa Girls Art School, Circle Cinema formed the foundation of an emerging arts district that attracted creative people to set up shop in formerly vacant buildings. There are 28 new businesses within two blocks of the theater that have opened since 2013. The fact that people can take their grandchildren to the same theater they grew up attending is magical."
The Circle's 90th birthday film festival is a love note to Tulsa and a nod of awe and gratitude to its own miraculously longstanding place in the city's life.
"A lot of stars are returning, too," Wiens said. "The cream of the crop from Tulsa are coming home, and we appreciate that."
Among many delights on the agenda will be Peggy Dow Helmerich being able to see "I Want You," her favorite of the Hollywood films she made, on the big screen for the first time, thanks to the new 35mm projector the Circle was able to buy with the help of a capital campaign last year.
"This is about bringing in people who tie to our history, to Tulsa's history, to who our people are and how they come together," Wiens said. "We're a museum of history, but we change our art once a week. That allows us to keep the diversity alive. People can find themselves here."
This moment for the Circle is historic, but the real wonder of the festival is that it's just a concentrated version of what the place has always done. These aren't only films. They're opportunities, five times a day, to sit with strangers and neighbors and take in the stories of those who may or may not be like us. To know more, feel more, and be together better. These are memories, time machines, a restless ribbon rolling through our lives.
---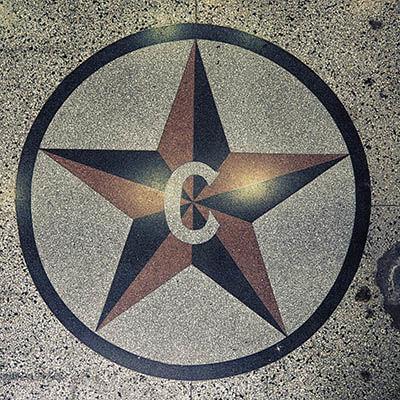 90th Anniversary Events
July 7 | "Almost Famous" (2000). Intro by TTV film critic Jeff Huston, with post-screening panel with Jeff Huston, Charles Elmore, and music writer Becky Carman. 7 p.m., $10. Free sunglasses for the first 15 people in line.
July 8 | "Grease" (1978 - 40th anniversary) with sing-a-long. 2 p.m., $10. Hosted by Tulsa Project Theater. Prop bags will be available for purchase.
"The Outsiders," a reading of selected scenes from the screenplay, with The Outsiders House Museum. 4:30 p.m., free. A limited number of collector anniversary pins will be given away.
"An Evening With Tim Blake Nelson," Q&A hosted by Tulsa World film critic Michael Smith. 6:30 p.m., VIP event, $35 general admission, $30 Circle Cinema members.
July 9 | "Nanyehi," award-winning short film & live musical performances from the stage version and post-film Q&A with filmmakers and actors. 7 p.m., $10
July 10 | "Tulsa" (1949), starring Susan Hayward and Robert Preston. 7 p.m., special price, "$2 Tuesday for Tulsa." Introduced by Maggie Brown, curator of the Tulsa Historical Society and Museum, who will provide archival photos of the 1949 premiere of this film in downtown Tulsa.
July 11 | "Rock Stars: Pioneering Women in Petroleum Geology" and post-film Q&A with filmmakers including Vern Stefanic. 7 p.m., $10
July 12 | "Mankiller" & "Ronnie Bodean," presented by Native Crossroads with a Q&A. Felicia Olaya and Gina Olaya (Wilma Mankiller's daughters) will be at the Q&A following the screening. Joshua B. Nelson from Native Crossroads will introduce and moderate the Q&A. 7:30 p.m., $10
July 13 | KTUL-TV Good Day Tulsa live show from Circle Cinema with audience. 9–10 a.m., RSVP required to attend the show for Circle Cinema members. RSVP to david@circlecinema.com. Complimentary donuts provided by QuikTrip.
"We Only Know So Much" (2017) and Q&A with actress Jeanne Tripplehorn. 7 p.m., VIP event, $35 General Admission, $30 Circle Cinema members. Moderated by Nancy Bizjack, editor of Intermission Magazine.
July 13 and 14 | "Deep Red" (1975). Presented by Circle Cinema's Graveyard Shift. 10 p.m., $10.
July 14 | "The Gaucho" (1928), silent film with live theatre organ accompaniment provided by Sooner State chapter of the American Theatre Organ Society. 11 a.m., free. Program will also include a behind-the-scenes short video of the organ loft behind the screen.
"Fathers of Football," rough-cut screening and post-film Q&A with filmmaker Bradley Beesley and players and coaches from Wagoner's high school team. 2 p.m., $10
"The Passion of Joan of Arc" (1928), classic silent film with new orchestral score by Goldfrapp's Will Gregory and Portishead's Adrian Utley, introduced by Jenks High School instructor Clifton Raphael. 4:30 p.m., $10
"Diane" (2018) with post-film Q&A with actress Mary Kay Place. 7 p.m., VIP event, $35 General Admission, $30 Circle Cinema members. Q&A moderated by Teresa Miller, director emerita of the Center for Poets and Writers at OSU-Tulsa. Program will include Circle Cinema's Oklahoma Walk of Fame medallion dedication for Mary Kay Place.
July 15 "I Want You" (1951), 35mm print and Q&A with Peggy Dow Helmerich. 2 p.m., VIP event, $35 General Admission, $30 Circle Cinema members. Pre-show 90th birthday cake with live music from the Route 66 Harmonica Club.
"The Buddy Holly Story" (1978 - 40th anniversary screening) with Gary Busey, Circle Cinema's Walk of Fame dedication, and film intro. 6:30 p.m., VIP event, $35 General Admission, $30 Circle Cinema members.