COVID-19 is making everything more difficult for Tulsa nonprofits — from providing core services to communicating with stakeholders to fundraising. We asked three local organizations how they're adapting.
Here's our Q&As with Lesa Foster, executive director of the South Region of the American Cancer Society; Maura Guten, president and CEO of Child Abuse Network; and Thomas Golden, director of external affairs for Tulsa Habitat for Humanity.
How is COVID-19 impacting your services?
American Cancer Society: In an effort to alleviate transportation and lodging as barriers to completing (cancer) treatment, the Tulsa American Cancer Society offers free transportation to and from cancer-related appointments, coordinated by local volunteer drivers ... Due to COVID-19, transportation services have been temporarily suspended in order to comply with the CDC's recommendation of not providing ride shares. However, the American Cancer Society is helping Tulsa health systems fill this gap by providing direct grant funding to local hospitals to be used toward paid transportation during the pandemic and beyond. Our staff, as well as our volunteer drivers, look forward to providing this service again once the shelter-in-place restrictions have been lifted.
CAN: CAN is still serving children and their families through the Children's Advocacy Center, where we utilize a multi-disciplinary team approach focused on the child's best interest to quickly respond during child abuse investigations. However, we are working in shifts to limit the number of staff at the Center simultaneously. We have also increased the time between appointments to thoroughly disinfect the Center after every visit to keep clients, staff and partners safe. While we are taking every precaution to keep our team physically healthy with social distancing, we are concerned for everyone's emotional well-being — especially that of our forensic interviewers. Sheltering at home means for many of our staff means fewer supports physically present to comfort team members, particularly after a difficult case. This can exacerbate the secondary trauma people in our line of work are subject to. We are doing everything we can to stay connected and support one another right now.
Habitat: Tulsa Habitat for Humanity temporarily closed its doors March 16. Most administrative employees began primarily working from home, coming into the office only when necessary. We have been able to maintain a high level of service for our homeowners and those prospective homeowners already admitted into our program. Our ability to intake new clients into the Homeownership Program has been curtailed, though. At the beginning of April our Construction department returned to working on construction sites. Although some activities have slowed, we have been able to keep all projects going and even permit and start new projects. In fact, we have more construction projects in the works now than at any time in our history. Our ReStore and ReStore Rack retail outlets, which are a key source of revenue for the company, remain closed. ReStore will reopen May 4.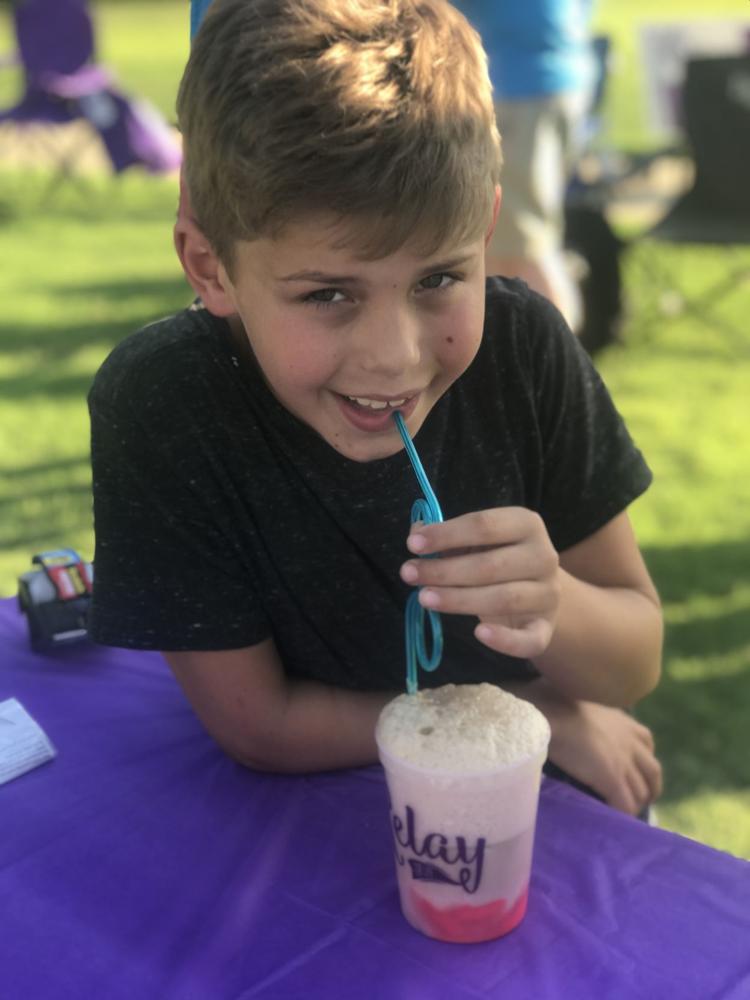 How has COVID-19 affected your fundraising this spring?
American Cancer Society: Donations to our mission have been severely impacted by the virus outbreak, as we have pushed all events back nationwide until July. Although our local events have been rescheduled, the daily work continues through virtual committee meetings and planning sessions. Our staff and volunteers have been extremely resilient and flexible and are diligently working to keep our events on track and moving forward.
CAN: We had to reschedule one of our two major fundraising events — the Superhero Challenge — to the fall, which means funds we were depending on in this fiscal year to manage operating expenses for the Center will now be deferred to next fiscal year. In addition to the Superhero Challenge event happening every April, this month is also typically a big fundraising month for us because it's Child Abuse Prevention Month. However, the current economic situation, stress on families and greater overall need from all other social services have made it much more difficult to reach our normal fundraising goal.
Habitat: Fundraising has largely ground to a halt. We have made numerous appeals via social media and email marketing, but we have seen little response. Of course, we understand that many of our supporters are concerned about their own financial well-being, and others may be contributing to what they see as more urgent needs. We also had to postpone our largest fundraising event, Rock the House, scheduled for April 4.
Which specific events have been canceled or rescheduled?
American Cancer Society: The Relay for Life of Tulsa Metro is keeping its original date, with activities planned during the week of June 23 — but (we are) turning their event into a virtual gathering. Special ceremonies, video testimonials and interactive games will all take place through the Tulsa Relay for Life Facebook page, and we welcome the community to join us! There are multiple opportunities to honor and remember those touched by cancer through this online event. Please visit our event website or contact christie.gibbs@cancer.org to get involved or learn more.
CAN: The CAN Superhero Challenge has been rescheduled to Sunday, Oct. 4. All other event details are the same — same time, place, activities, etc. You can find all the information about the rescheduled event on our website.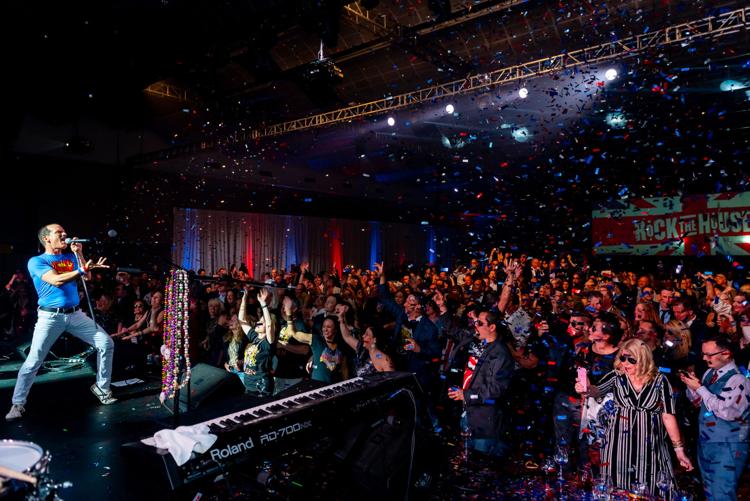 Habitat: Rock the House has been rescheduled for Aug. 8, but the future of large events remains in limbo. (Find out more about Rock the House at rockthehousetulsa.org.)
In what ways has your organization adapted to continue working?
American Cancer Society: All American Cancer Society staff nationwide are temporarily working from home for the first time in our organization's 107-year history. We are thankful for the technology that allows us to stay connected virtually, so our lifesaving work can continue. Whether a patient has been diagnosed for the first time and needs resources, or someone from the community is looking for a place to volunteer — your American Cancer Society is available 24/7 as the most trusted source of cancer information. Cancer hasn't stopped and neither have we — in fact, video conferencing has been added to our services provided by our 24/7 patient helpline to help lessen the feeling of isolation some cancer patients may be experiencing during the pandemic. Eighty percent of calls coming into ACS right now are COVID-19 related, and we are making sure patients have the support and information needed during this critical time. The community's support is needed now more than ever, so our lifesaving work can continue.
CAN: Like most everyone else, we have been utilizing virtual meeting tools to stay connected — from Zoom committee meetings to conference calls. The members of our multidisciplinary team meet in person weekly to review cases. This has been moved to a virtual format taking extreme precautions to guard such sensitive and confidential material. Social distancing means we are also unable to allow multiple investigators or other critical team members to observe an interview at one time with our typical setup, so we've had to be creative! Sadly, our work cannot be put off until this pandemic is over, so operations have continued with a lot of adjustments to implementation. We are committed to serving kids in need, no matter what.
Habitat: We have made greater use of email, phone calls and even text messaging to communicate with our clients and with one another. We have also joined the Zoom movement, holding most of our meetings, even board of directors' meetings, on the platform. We increased the volume of our social media posts and e-news updates to provide more information to our supporters and clients and remind them that our work continues. We also quickly launched an online store so that many items from our ReStore could be purchased online for curbside pick-up, and we are in the process of putting our homeowner orientation sessions online.
What else should our readers know?
American Cancer Society: In Oklahoma, an additional service we are providing is "My Journey," a free digital health coaching resource that allows patients a person-to-person resource to coordinate their care, access COVID-19 related information and manage their chronic condition.
Tulsa American Cancer Society, in partnership with Hillcrest Healthcare System, was recently awarded a CDC grant of $10,000 with a focus on breast health equity. However, due to COVID-19, the decision has been made to use the funding to engage activities in support of COVID-19 preparedness and response efforts to address the needs of cancer patients. More details can be provided as needed by contacting ACS staff Erin Collier at erin.collier@cancer.org
As mentioned, our "Road to Recovery" transportation program has been suspended until further notice due to recommendations by the CDC, and this has caused gaps in our ability to get patients to their treatments. However, we have continued to provide funding for community transportation grants to cancer centers across the state (Tulsa, Oklahoma City, Lawton, Duncan, Altus), which can be used for gas cards, ride-sharing services or to fund the cancer center's own transportation program. ...
We have also seen some of our hotel partners temporarily go inactive until the threat of COVID-19 has subsided. This has caused gaps in our ability to provide (free) lodging to patients. In addition to this, because we have had to close our offices to staff and the public, we are unbale to provide wigs to patients at this time. We are working to move our free wig program from an in-person service to a virtual platform so that we can provide wigs to patients who live in Tulsa Metro, as well as in eastern Oklahoma rural communities. One wig voucher per patient, worth $70, will be provided upon request of this service. Our goal is $50,000 for Oklahoma to begin this program, and full funding is needed before we can offer it later this year.
CAN: Call volume to the state's Child Abuse Hotline is down 50 percent, but we don't believe that's a reflection of a decrease in abuse and neglect. We believe the number is down because of home isolation; one of the largest populations responsible for reporting abuse and neglect — school personnel — aren't seeing students right now. This is incredibly concerning for us. We are encouraging everyone to step up for kids right now: If you have any suspicions of an unsafe environment for a child, report it to the hotline, 800-522-3511. We anticipate calls will increase greatly once isolation is over, leading to an unprecedented case load for Child Advocacy Centers across the state. Kids in crisis need our help now.
Habitat: The COVID-19 pandemic has shined a light on the affordable housing crisis that Tulsa Habitat was founded to fight. We know that the financial and healthcare crises caused by the pandemic will only increase the need for our services, as more of our neighbors are shut out of the traditional mortgage market and are forced into substandard and overcrowded rental properties. We hope that once and for all Americans will band together to demand that everyone has a safe, affordable place to call home.