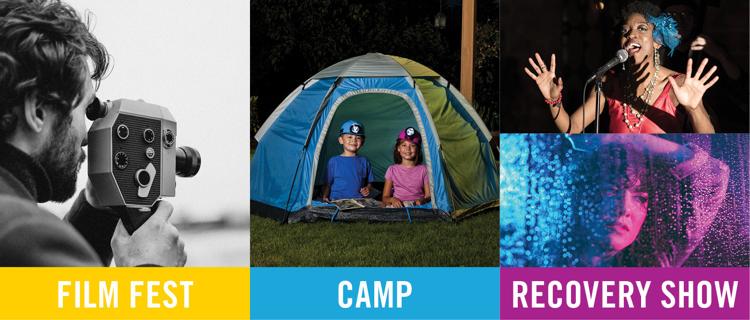 June 2 Welltown Brewing, 114 W. Archer St., hosts the Experimental Film Fest presented by False Pretense Films at 7 p.m. You won't want to miss this night of interesting sights and sounds, and free food. $7.50. filmfreeway.com/experimentalfilmfest
June 6-7  Tulsa Parks wants to get you out of your house and into nature for the Great Backyard Campout. Sign up for the virtual event and receive emails with information and resources like how-to campout videos, family activities, cooking recipes and more.
Free. eventbrite.com/e/the-great-backyard-campout-tickets
June 8 Branjae and Casii Stephan SXSW Recovery Show | 8-10 p.m. | Donation based | Vintage Wine Bar | 324 E. First St. facebook.com/vintagewinebartulsa After South by Southwest was canceled due to COVID-19, artists were out of the money they invested in travel and more. They also missed the income they would have made through performances, merch sales, etc. Come help these local artists bounce back from their COVID-19 damages.
June 12  Try spicing up your date night at 6 p.m., at Local Cider by OK Distilling Co., 1724 E. Seventh St. At Date Night Grilling, enjoy a cider pairing with dinner, and after eating, relax with your significant other in the cidery's outdoor space, while enjoying
music, drinks and an Oklahoma sunset. $190 per couple.
June 13 The Oklahoma Indian Festival June Market goes digital at 1:30 p.m. for an interactive online art market. Attendees will meet the artists and have a chance to see their latest collections. Artists include Oklahomans Joe Don Brave, MaryBeth and John Timothy, and more. Free. facebook.com/oklahoma-indian-festival
June 13  The third annual OilFire Tulsa Music Awards will be livestreamed at 7 p.m. from the Mercury Lounge. The event includes performances by The Odyssey, Full Flava Kings, South of Vertical, When the Clock Strikes and Follow the Buzzards.
Free, donations accepted. tulsamusicawards.com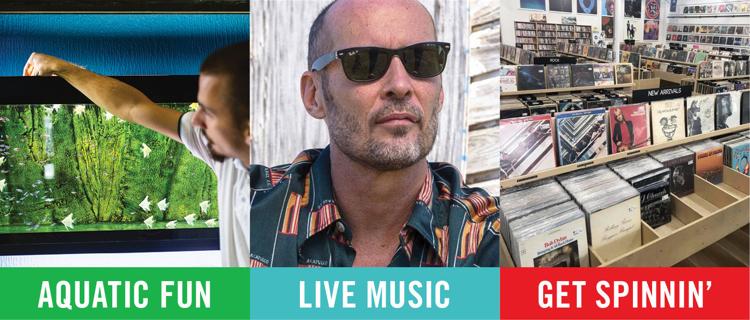 June 17  Oklahoma Aquarium, 300 S. Aquarium Drive, offers a one-day program for ages 12-16 to be a Marine Biologist for a Day.Starting at 8:30 a.m., kids get to spend the day alongside aquarium staff to get a hands-on learning experience like no other.
$80-$100. okaquarium.org
June 17  Live From Cain's welcomes Paul Thorn to the historic Cain's Ballroom stage at 7 p.m. The public radio show is broadcast straight from the historic venue, 423 N. Main St. $25.
June 20 From 7 a.m.-10 p.m., Josey Records, 1020 S. Rockford Ave., Suite B, celebrates Record Store Day. The store commemorates vinyl and the culture of record stores with live music, DJs, food, drinks, exclusive RSD releases and special limited-edition vinyl. Free. facebook.com/joseyrecordstulsa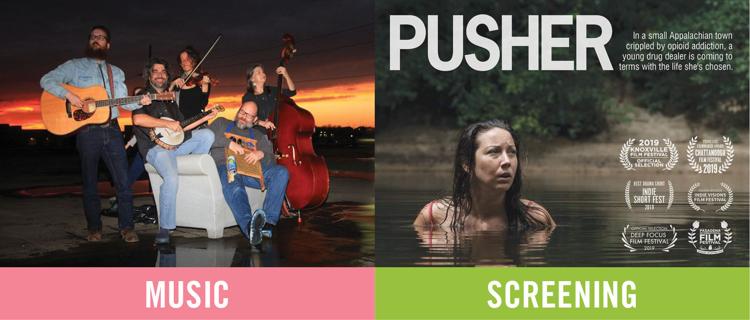 June 24 Mother Road Market, 1124 S. Lewis Ave., welcomes five-piece string band klondike5 to the patio for food and live music starting at 6 p.m. Visit your favorite local vendor and enjoy the show complete with guitar, fiddle, bass, banjo and percussion, and three-part harmonies. Free. facebook.com/motherroadmarket
June 25 The Wagoner County Democrats, Tulsa County Democrats and Congressional District 1 Democrats host the Tulsa premiere of the short film "Pusher." The showing begins at 6:30 p.m., followed by a roundtable discussion. All at Circle Cinema, 10 S. Lewis Ave. Free. facebook.com/pg/wagonercountydemocrats