Gabriela* had a routine. Each day her husband went to work at a local factory, and she would get busy in the kitchen creating Tex-Mex meals to sell to his coworkers later that day.
She did it three to four times a week to help generate income for their family of four. She also cleaned a few houses.
Then the COVID-19 pandemic reached Tulsa. The factory shut down. Gabriela's husband was out of work. Their main sources of income were cut off. He started doing housing repairs for neighbors and friends to make some money, but it wasn't enough to put food on the table and pay the rent and the bills.
"I was feeling desperate. We didn't know what we were going to do," says the 35-year-old, who in 2012 traveled to Tulsa from Colombia. "I was trying to find food by going to church and going to where they were distributing food. That's how we ate."
Gabriela was scrolling through her Facebook feed when she saw a local Spanish-speaking media interview about a loan program for people like her. She immediately called Growing Together, the nonprofit organization that offered the loan.
Since 2014, Growing Together has focused on comprehensive revitalization in the Kendall-Whittier neighborhood. A large part of its efforts is working with the area's Spanish-speaking population.
During the early weeks of the pandemic, Growing Together Executive Director Kirk Wester says he spent a lot of time listening to the frustrations of those who could not apply for any of the federal relief programs nor receive a stimulus payment despite paying taxes.
Wester says many local immigrants have an Individual Taxpayer Identification Number, which allows those without a social security number to file taxes. People who do not have a lawful status in the U.S. may obtain an ITIN, and the IRS does not share applicant's personal information with immigration enforcement agencies.
"These folks are really, really working hard in our communities as evidenced by our own paperwork," says Wester. "Most of them are paying taxes on their businesses, of which they'll get nothing in return on that. Even when they file taxes it's very frequent that they don't get any refund back."
Then there are those living in mixed-immigration households and those who do not have an ITIN.
"We noticed as we were paying really close attention to all the stimulus opportunities and recovery opportunities on the city, state and national level that there's just nothing, absolutely nothing, that individuals who did not have documentation could apply for," Wester says. "Then, to make matters worse, were some of the policies around, like individuals who did not have documentation but were married to a U.S. citizen, weren't even receiving a stimulus."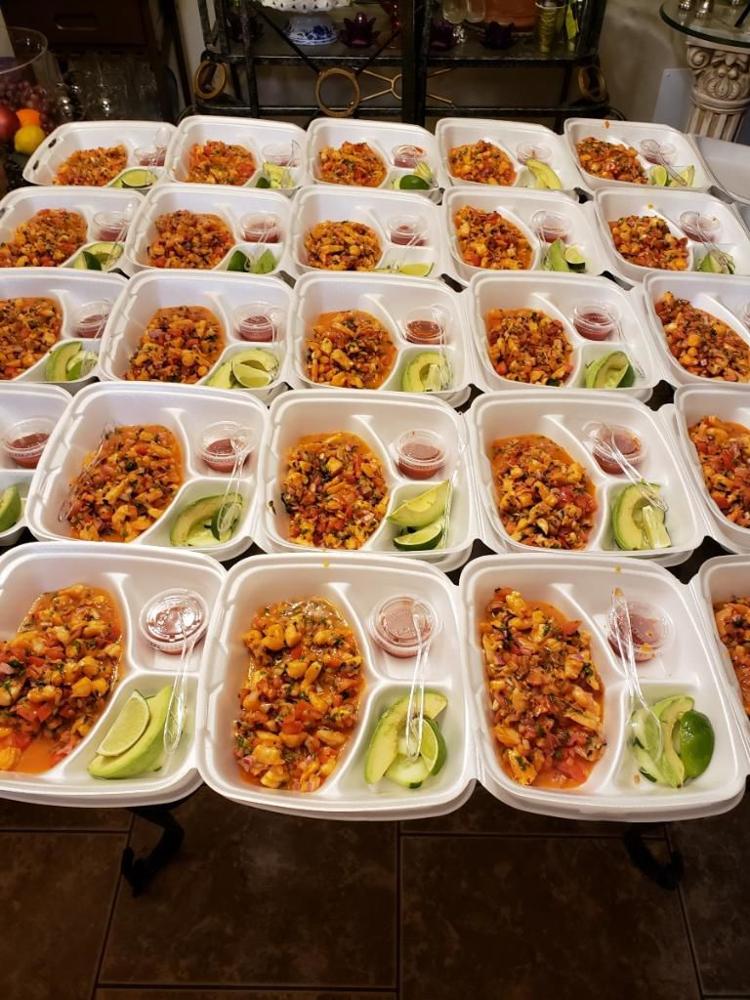 Wester and his team contacted private donors and raised funds. They quickly launched the Mi Gente Loan Program to assist through two different loan opportunities.
One is for those operating a business under an ITIN. Those individuals can qualify for up to $15,000 or three months' worth of lost revenue, whichever is less.
The second category creates a pathway for those who are normally paid on a cash basis. Those individuals can apply for up to $4,000 or three months of lost revenue.
The Mi Gente Loan Program is executed by the Tulsa Economic Development Corp. Recipients start repaying the 0% interest loan in six months and have up to three years to pay it off. Wester says once a loan is repaid, that money will go back into the pot as restricted funds for future loans to support underrepresented communities.
To date they have approved 12 loans in two weeks. One of those was for Gabriela.
She was approved for $3,000. Gabriela says $2,000 went to rent and bills, and the other $1,000 is for food to resume working.
"I was super excited to get it," says Gabriela, who has applied for an ITIN, but has yet to be approved. Her husband has one. "We pay taxes and don't get anything. It was a blessing to qualify for it because it means we can start all over again. It means a lot to go back into business, but it's hard because I'm only selling a little bit right now. I understand a lot of people are still in their homes and still have not gone back to work.
"The important thing is I am back selling and starting to get clients again, and I now have food for my family."
To keep the Mi Gente Loan Program going, Growing Together is seeking additional financial contributions. Wester says he knows some will bristle at the idea of helping undocumented immigrants.
"We (as a society) acknowledge there's an entire group of folks that we're perfectly fine with having clean our homes, mow our yards ... We are perfectly fine receiving the benefits of an underground economy," Wester says. "My position is, and our organization's position is, that we are going to move toward a just answer to this and that, at the end of the day, I don't know who can stand aside with good conscience and look at the incredible challenges this community is facing and walk away and not be moved by that."
For more information on the Mi Gente Loan Program or to contribute, visit gttulsa.org.