Spooky season is upon us. Just call me Anne of Green Gables, I am SO glad we live in a world with Octobers! It is time to say goodbye to the long, hot and humid days of summer while ditching your vanilla latte for pumpkin spice.
While the days are getting shorter, I've noticed this month eyelashes are getting longer. Everyone seems to be adding a little extra sparkle to their wardrobe with minimal jewelry, others adding a lot of sparkle which chunky headbands and statement earrings. Speaking of wardrobes- this month is the perfect time to binge watch "Get Organized With The Home Edit" and taking apart your closet, pantry or junk drawer. While some of us are focused on becoming minimal, others are decking our Halloween trees to fully embrace the season.
Yes, in many ways, the start of fall seems like a new beginning, even though we are just months away from closing out the year. I hope this month you are able to be inspired to take on a new project or add something different to your personal style.
For this spooky month, my Fab 5 finds that you need to know:
---
Focus on the Eyes: Beauty in a mask wearing world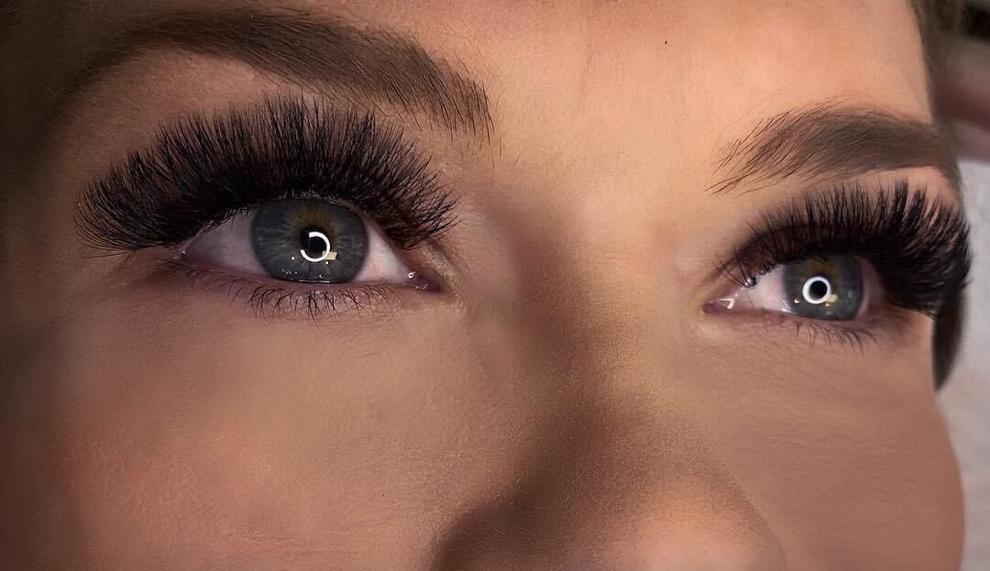 When Riley Deitz began doing eyelash extensions six years ago, many of her clients came in wanting dark, but natural looking lashes.
"When I just started out, it was just becoming popular," says Deitz, eyelash technician at Lash Room Boutique in Broken Arrow. "People were coming in because they didn't want to wear mascara, but now people want a bolder look."
Just before the pandemic, the owner of Lash Room Boutique went to California to take a Mega Volume course at Lashbox L.A. Her timing was perfect. Once salons were able to reopen and people were wearing masks, the trend for long and bold lashes began to rise.
"The Mega Volume eyelashes are super extreme and really full," says Deitz.
The dramatic eyelash trend is stunning as more and more celebrities and influencers have begun to debut their long lashes. But there are a few things you should know before making an eyelash extension appointment.
Here are tips and tricks that Deitz recommends before your first appointment:
Come to your appointment with completely clean lashes.
Think about the look you are going for. Lash technicians can offer a variety of looks that vary from natural to dramatic. But if you aren't quite sure your technician can help you decide what is best for your first extensions.
Your first appointment can last up to two hours, so be sure you block out enough time.
Extensions don't last forever! Be prepared to get fills every two to three weeks, however these appointments tend to only last an hour.
"Most people start out with a natural look," says Deitz. "When they come back in, they go bolder."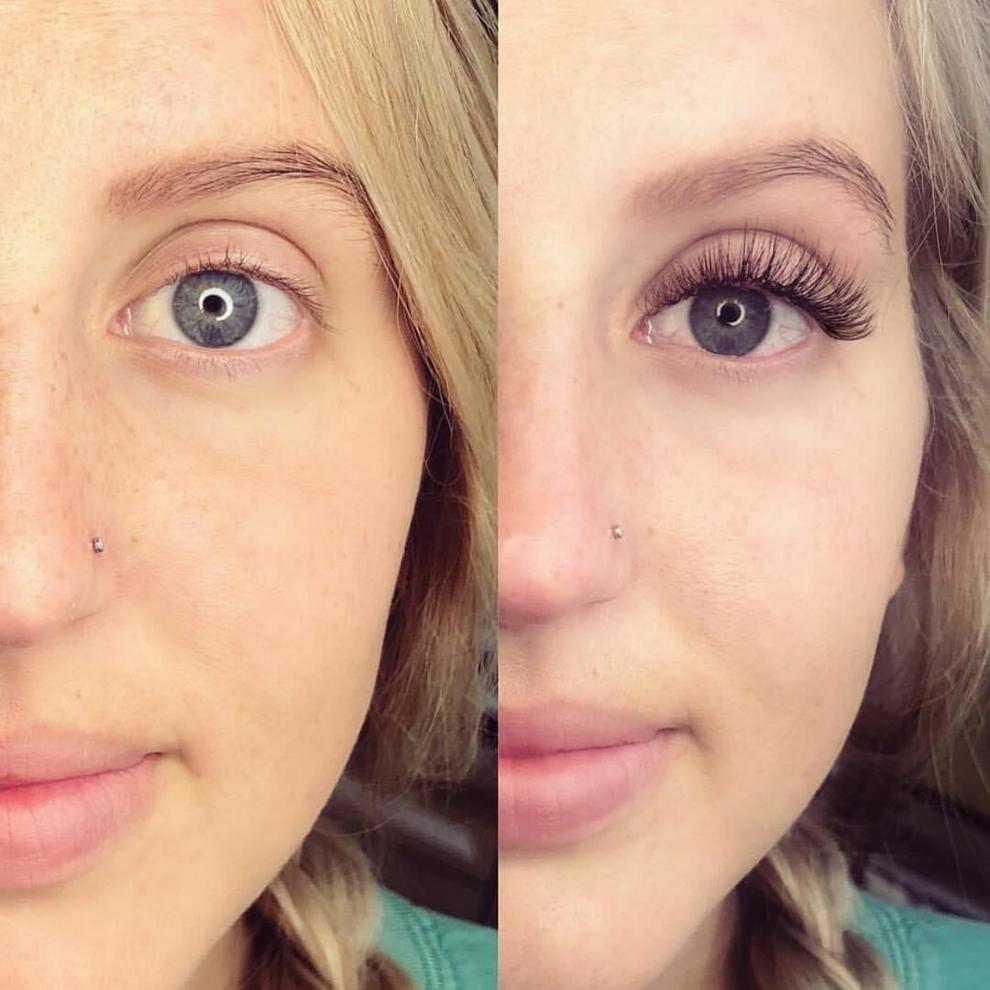 After your first appointment with new lashes, there is still care that goes into maintaining the new look. Here is what Deitz suggests for upkeep:
Avoid getting your eyelashes wet for 24 hours after your appointment because it could take away the adhesive
Do not use oil-based facewash or makeup remover
Avoid picking, pulling or rubbing your eyes
Purchase a lash cleanser or use an oil free baby shampoo to clean your lashes each evening
One major misconception with lash extensions- they will damage your natural lashes.
"When applied properly, extensions do not damage natural lashes," says Deitz. "It's better for your lashes than mascara."
Extensions range in prices from $125-$200. For more information follow The Lash Room on Instagram at @LashRoomBoutique.
---
Level Up: Change Up Your Accessories Game
October, it is finally time to pull out the scarves, chunky sweaters and boots. Except, you live in Oklahoma and we are still seeing temperature highs going near 90 degrees. Even with the warmer temps, season changes bring on the itch to switch.
Piper Kuske store manager of The Black Sheep Boutique told me about on-trend accessories that will help reimagine your outfits for Fall, without sacrificing comfort. One trend that can be confusing this season is jewelry. Minimalist pieces have grown in popularity, but statement earrings definitely aren't going anywhere.
"We love both for different reasons," says Kuske. "Pairing a more minimalist piece with a statement piece is a great look for everyday wear."
Kuske suggested wearing a simple gold necklace and pairing with loud earrings. Or, even wearing chunky chain necklaces with a pair of studs.
"These trends are not exclusive to certain occasions," says Kuske.
And this year, there aren't hard and set rules on what jewelry you can or can't match together. Kuske says balance is key in accessorizing any outfit.
"I don't believe there is a 'right or wrong' way to style yourself, I live by 'if you love it wear it,'" says Kuske.
While picking out jewelry to go with your outfit, don't forget to add some hair candy. Scrunchies and headbands are still trending this Fall.
"Headbands are so fun right now," says Kuske. "We are loving big, jeweled headbands. It's a super easy way to add interest to your outfit."
While headbands can help mask a bad hair day, scrunchies are another stylish option and better for your hair than regular elastic hair ties. The scrunchie is casual chic and will help a messy bun or ponytail look more put together.
And speaking of casual chic, before putting on your boots this season lace up stylish sneakers.
"This is probably my favorite trend right now," says Kuske. "We are styling them with denim, dresses, skirts, leggings- literally everything."
These kicks aren't your average tennis shoes. Black Sheep carries sneakers that are animal print, sparkly and studded. Regardless of your personal style, there is a pair of seasonal sneakers for you. Plus, this look is more comfortable that heels.
There is one trend that's very unique to 2020: the mask.
"Who would have ever thought we'd be talking about face masks and accessories in the same conversation?" says Kuske.
It's weird and a necessary accessory that defines this year. But, if you cover up the majority of your face, you should cover it with something fabulous. Black Sheep carries a variety of masks including hand-beaded options.
"Another favorite accessory for the mask is the mask chain," says Kuske. "It's so much easier to let the mask hang from the chain than from our ear or under our chin when we aren't around people!"
Wanting to explore some of this season's best accessories? Follow The Black Sheep Boutique on Instagram @blacksheeptulsa.
---
Spellbinding Holiday Trees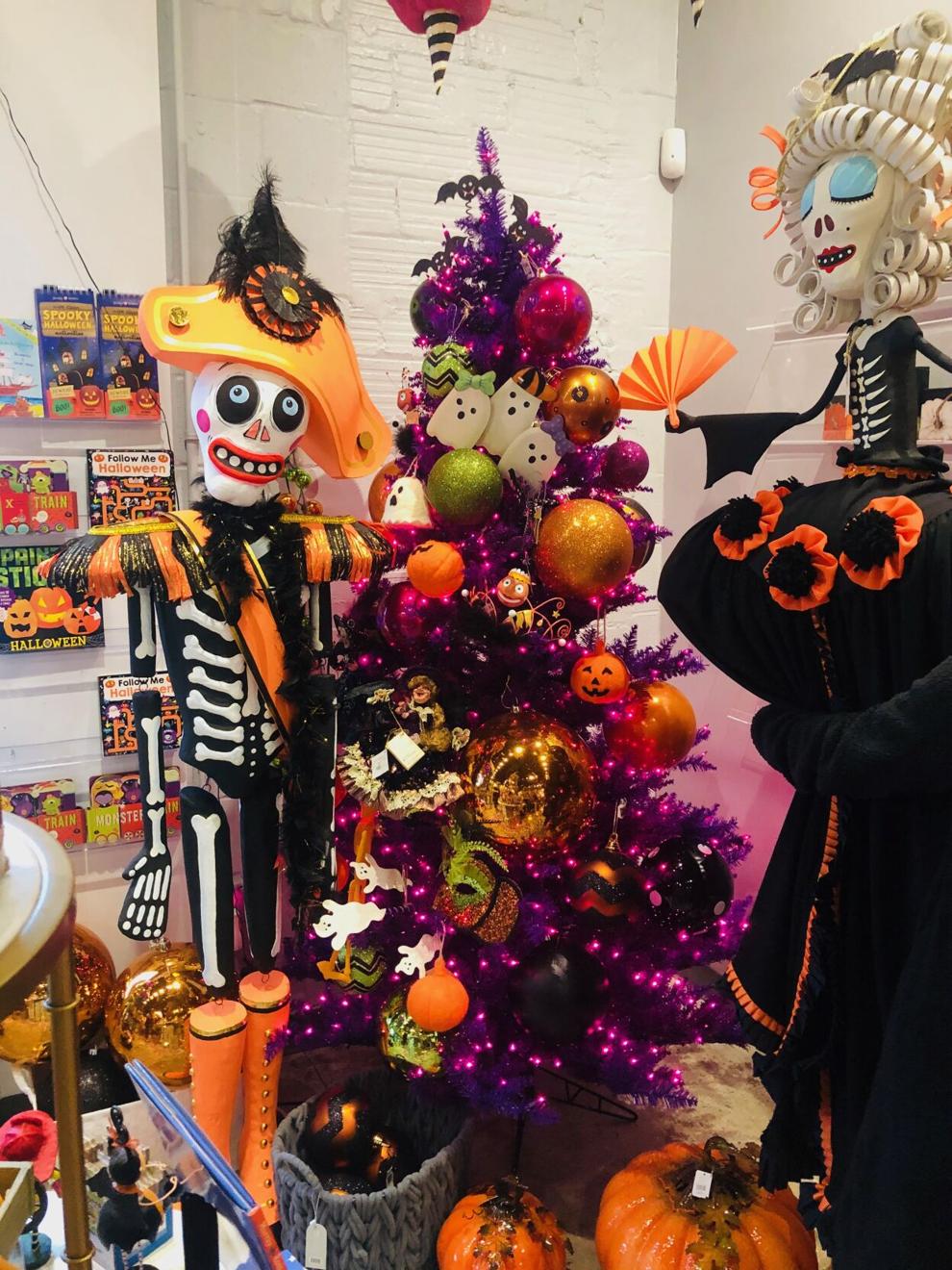 If you think of Christmas when you look at an artificial evergreen tree, think again.
Whitney Eslicker, owner of Adorn Designs, says people now keep their trees up all year and decorate for holidays such as Valentine's Day, Marti Gras and even Halloween.
"Some people even do seasonal trees," says Eslicker. "They are doing spring trees full of florals. We did a summertime tree with giant fruit pieces, palms and pineapples."
Although this trend has progressed over the last few years, Adorn has notice an uptick in the popularity of holiday or seasonal trees with people spending more time at home.
It may seem overwhelming to fluff up your tree and fill it with different décor for the seasons. But Eslicker has a few tricks (and treats) for creating holiday trees.
1. You need a tree.
"If you want a colored tree, pick a color for your base. One way to decide is by choosing your ribbon or favorite ornament that you want to include and then build off of that."
To save on costs, Eslicker suggests finding a tree with a color that can be used for multiple holidays throughout the year. Metallic trees can be used seasonally. Or if you choose a fun color- like purple- you can reuse that for spring or Mardi Gras. In fact, you can use a regular dark green Christmas tree, but you can fill with Halloween colors to add that seasonal flair.
2. Choose your ribbon. Whether you want to wrap your tree or tie a bow on top, seasonal ribbon will help make a statement on your tree and help you narrow down your color pallet or theme for your tree.
3. Find large ornaments. Eslicker suggests an easy way to decorate is to purchase oversized, shatterproof balls.
"If you use the big ones, you can use six and immediately have a decorated tree," says Eslicker.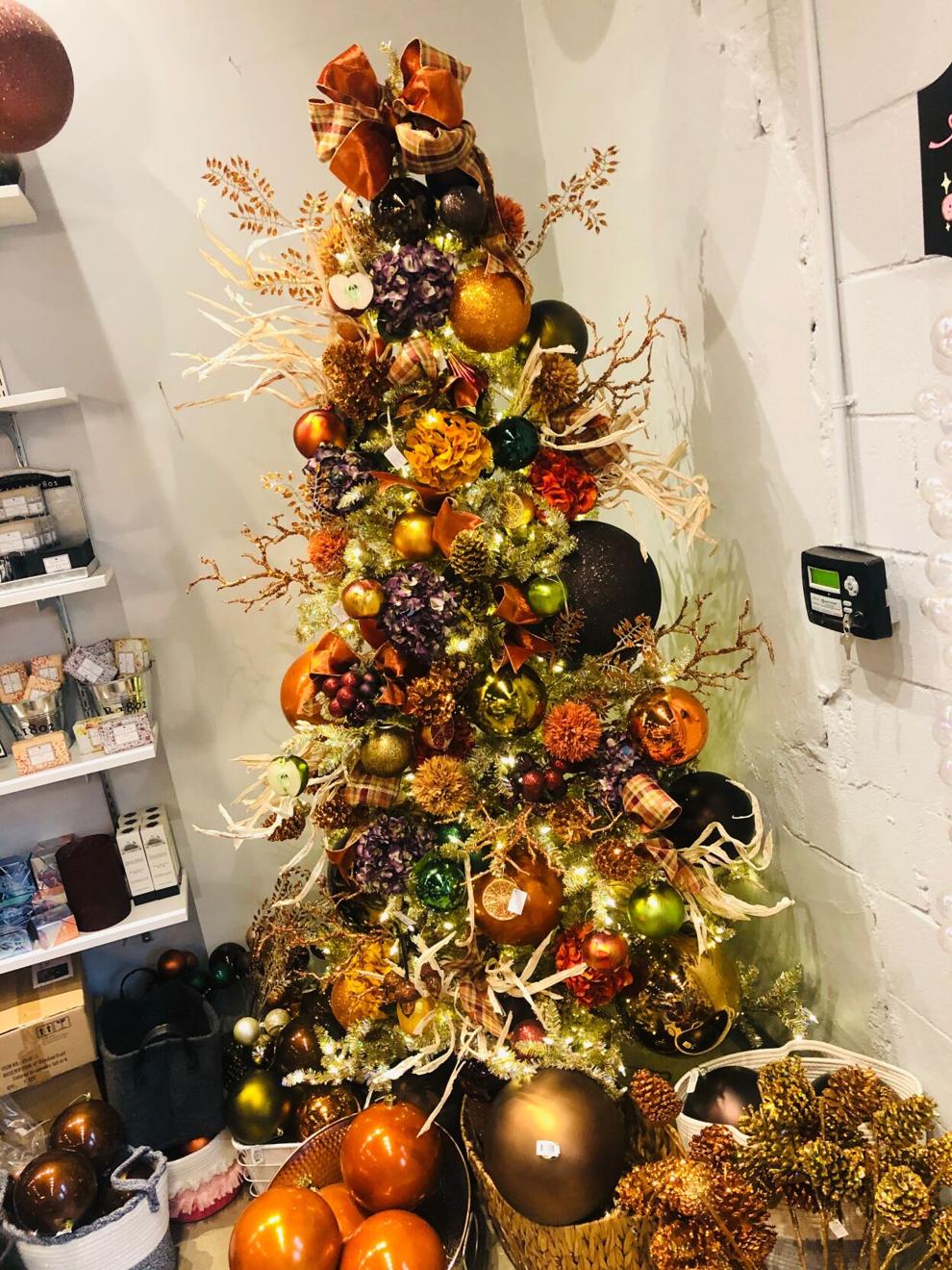 With seasonal trees becoming more of a trend, it's easy to find Halloween colored ornament balls featuring black, orange, green and purple as well as Harvest colors like gold, brown and orange.
4. Get picky. One of the easiest ways to make your tree boo-tiful? Seasonal picks. There are lots of Halloween style picks as well as picks with fall foliage that will go perfectly in this season's tree. Picks are also a quick and easy change out for flip your tree between seasons.
5. Add tricks & treats. Ornaments only for a tree? Absolutely not. Look around your current holiday décor and gather pumpkins, corn husks, lanterns or even witch dolls. These items can be stuffed into your tree to add more dimension and interest.
"Use pipe cleaners to attach these items," says Eslicker. "Find the location you want to place the item on the tree and then secure with the pipe cleaner."
Eslicker suggests craft stores or even the dollar store to find tree treats. Another great tip is to find ornaments that work for several holidays so you can spend extra on budget on things like season-specific picks.
If you are wanting to add a spooky tree to your home this season, Adorn offers all the supplies needed to decorate your tree for each season. They also offer advice to help you put together the perfect seasonal tree.
"We can help bring the vision in your head to life," says Eslicker.
If you are looking for more Halloween fun, follow Adorn on Instagram at @adorntulsa.
---
Straighten Up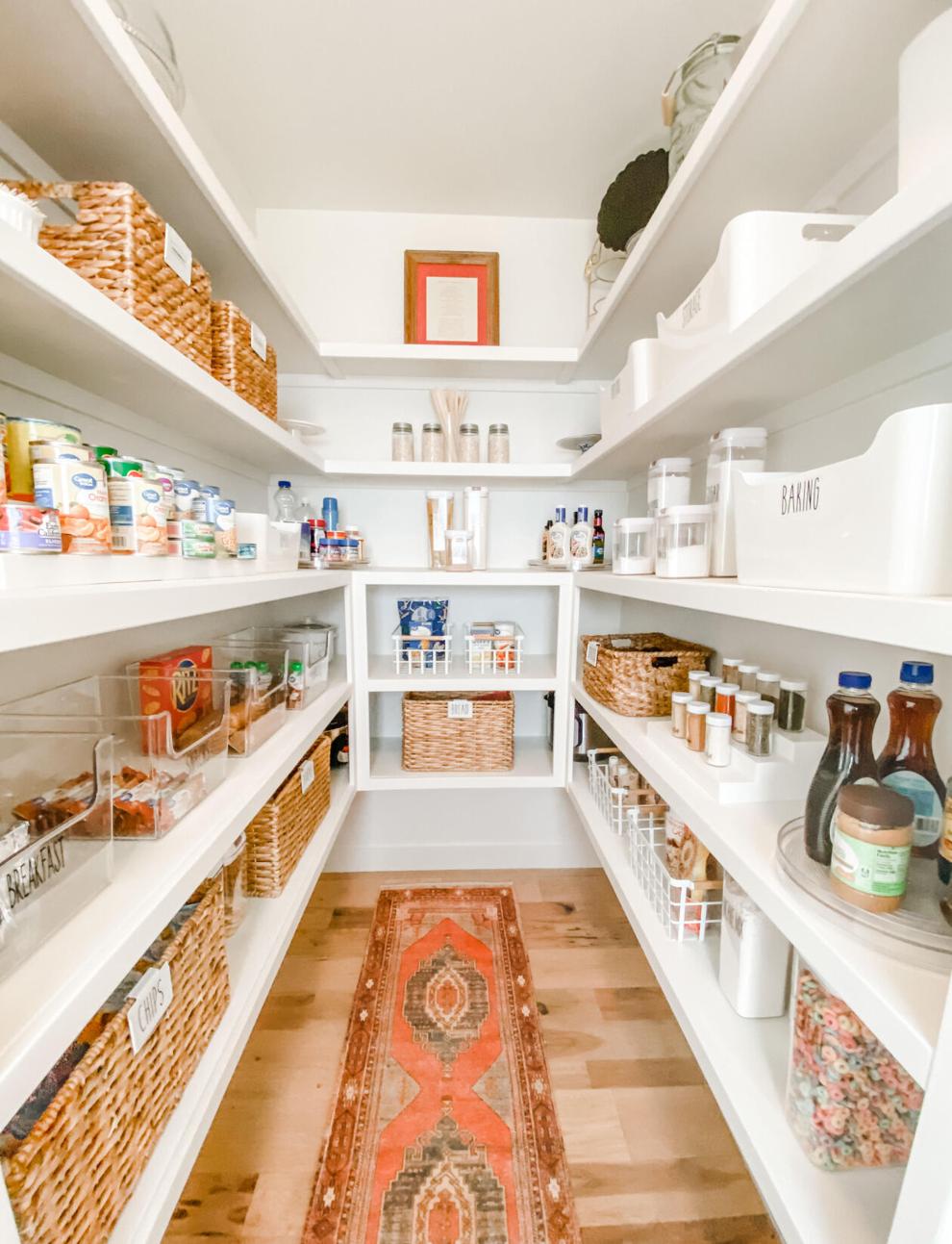 You may have noticed it's hard to find acrylic organization containers in stores. Or, maybe you have seen pristinely organized pantries or closets on your social media feed. "Get Organized with The Home Edit" is a new show on Netflix that has inspired the country to commit to a major organization overhaul.
While The Home Edit is based in Nashville, Tulsa is home to local organization company The Hull Space. Joanna Hull started the business long before the show hit streaming services.
"I can't remember a time when I wasn't organizing for someone," says Hull. "It's been something that I've always done so I finally decided to go for it!"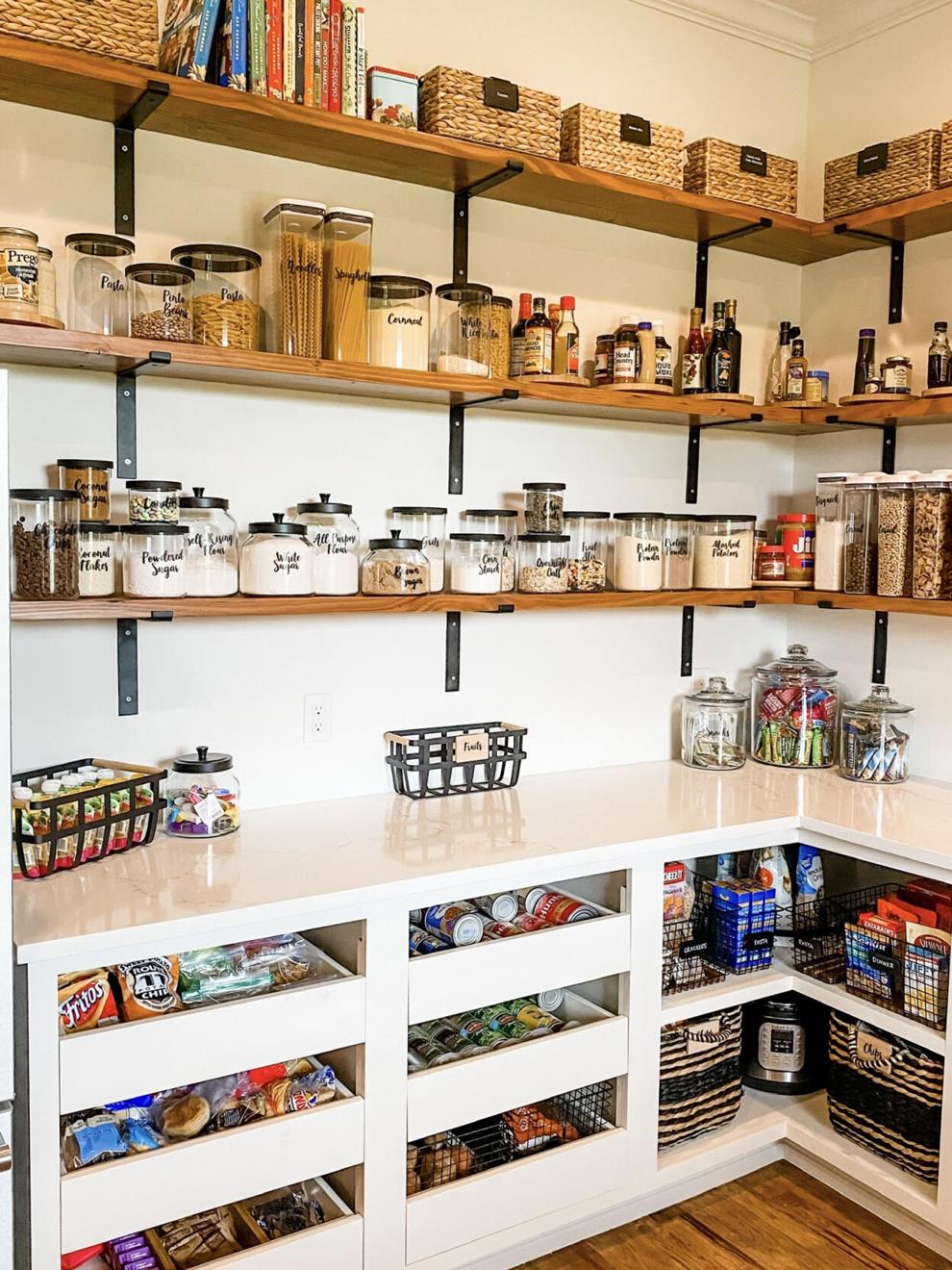 Watching cluttered and chaotic spaces transform into organized and colorful rooms makes the show inspiring.
"It shows a tiny snippet of large organizing projects," says Hull. "You don't get to see all of the work that goes into decluttering, sorting, and organizing each space."
While Hull does this professionally for people across the Tulsa area, she has guidelines that anyone can utilize when straightening up their space.
Here are Hull's words of wisdom before you tackle a project:
1. Declutter. Hull says it's important to declutter the space prior to organizing.
"We are constantly accumulating stuff," says Hull. "This step is always necessary and will always make a difference."
2. Categorize. Don't run to Target and start buying containers. It's important to categorize your items and then measure your space before buying containers. The trick: containers should help with organization, not make it more complicated.
3. Prioritize. Hull suggests starting with closets, kitchen or pantry. She says the most used rooms in the home make the biggest difference.
4. Patients. Hull warns that with projects you should be patient and start with small projects such as a junk drawer or hall closet.
"Don't try to do it all at once," says Hull. "You may get too overwhelmed and give up!"
While you may have good intentions in decluttering and organizing your home, sometimes it's best to call in the professionals.
"We help busy people reduce stress and have more time," says Hull.
When calling on The Hull Space, Hull will visit your home or office to see the space in need of organization services. Then, she sets up sessions to get the space organized, creating a system that is easy to maintain and beautiful.
For organization inspiration, follow The Hull Space at @TheHullSpace.
---
Emma Walker: Local Influencer and Blogger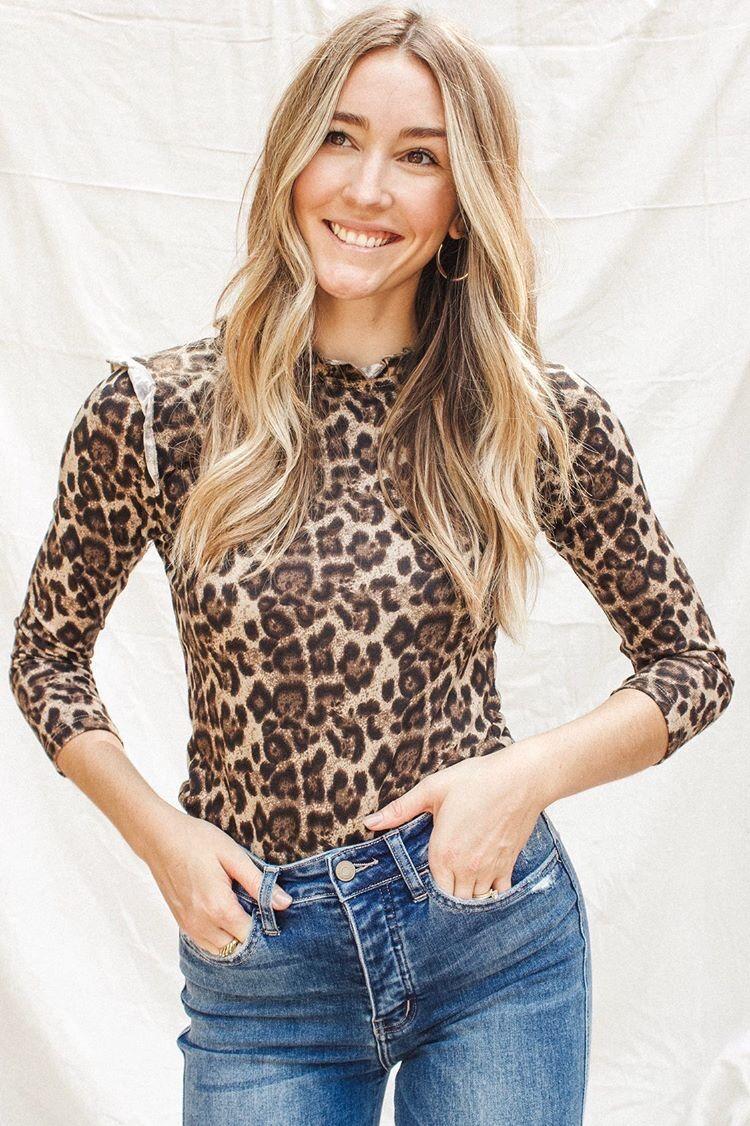 As a fashion and style blogger, boutique owner and Instagram influencer, Emma Walker is a Tulsan by choice with a strong entrepreneurial spirit. While she loves inspiring women with her keen sense of style, her blog goes deeper than just showcasing outfits.
Walker's blog "With A City Dream" is like her online journal talking about her life and experiences with an emphasis on fashion. But this platform is also a safe space where other women can relate to someone about mental health.
"I love to talk about mental health, although it is a taboo topic," says Walker. "I use this outlet to help with anxiety and it normalizes it for others."
Being completely open on her Instagram and blog may seem like a risk to many, but for Walker's followers, it's a space where they can get perspective which is important especially in the midst of a global pandemic. She believes this is the most important function of her platforms.
Along with discussing mental health, Walker's content showcases her sense of style and creativity. Her current style obsession: French girl style.
"It started with a black blazer with tiny pinstripes. I was trying to find ways to dress it down," says Walker.
French Girl Style surpasses trends focusing on classic and investment pieces such as good fitting denim, transitional pieces and neutrals.
Looking at her account today full of beautiful photos and a large audience, it can be hard to imagine her humble start in the digital space.
Seven years ago, Emma Walker was just a high school student who scoured the internet reading fashion blogs. She wanted to make her own space where she could be creative and looked to her icons to develop her dream.
"Over the years I've grown," says Walker who built her blog from the ground up. "I used Google to learn things and it's been a lot of trial and error."
She worked hard to build an audience in the Denver market when she moved with her now-husband to Tulsa last June.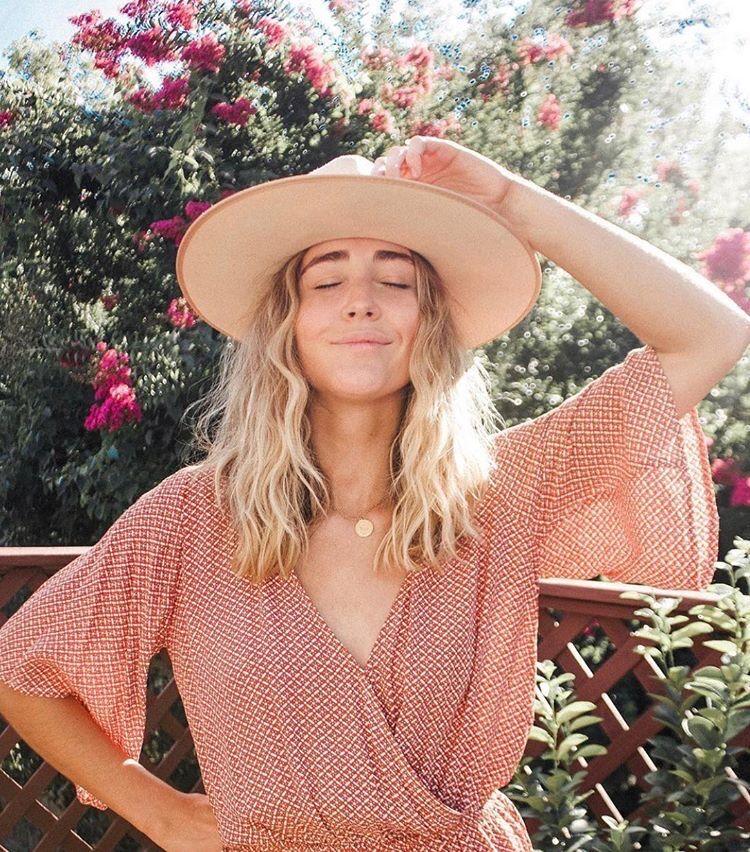 "I was excited to move and find new followers, and being an influencer is a great way to make friends," says Walker. "I'm still trying to get my feet wet and meet people."
After living in Tulsa for eight months, Walker launched an online boutique, Roe + Rae. With a stable blog and Instagram with a following of more than 40,000 people, she was quickly able to find customers mostly from Denver and Tulsa. But, with hard work she continued to promote the shop and now ships products from coast to coast.
"If I saw someone like me when I was in high school; someone with a husband, a dog, a boutique, and struggled with mental health that would have been so inspiring," says Walker. "If I can help at least one person, that's the most important thing to me."
Be sure to check out Walker's blog and follow her on Instagram @emmawlker.