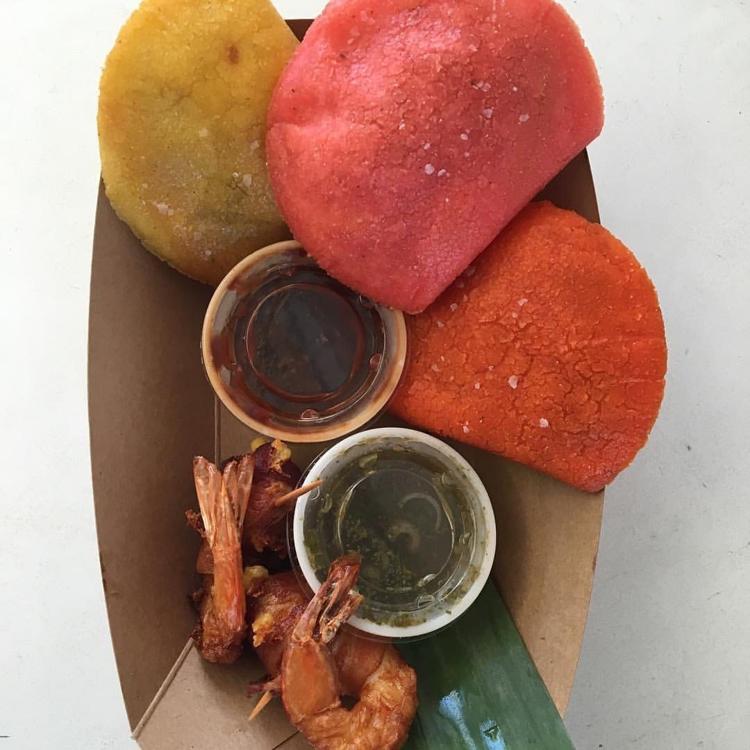 For nearly six years, Masa has served tens of thousands of empanadas through its food truck window and at a former southside storefront. Now the popular food truck fare can be found in a permanent spot inside Hunt Club, 224 N. Main St. It's an all-ages venue that has long been a staple of downtown Tulsa's Arts District. 
Owner Robert Carnoske discusses what diners can expect to find in the new operation, and where people can soon find the food truck that will continue to be serving food across Tulsa this year.
You are now open for business in Hunt Club. How's it feel to be in a restaurant spot again?
It feels good. It really feels comfortable, and it's nice to have a full kitchen again.
You are opening in a location that continues to see nonstop growth around it. It's just not letting up. It's just more and more businesses, which brings more people. How's it feel to have Masa here amongst all the action?
With the food truck, we go out to these events, and I think the same people we see at those events are the same people who are going to Cain's or coming for other things, so it's like this is a constant event down here. It just seems to be a natural fit.
People who know Masa know about the empanadas, Cuban sandwich and bacon bombs. All those are still going to be available? Are you doing some other things as well?
The food truck menu will be here, but in addition because the Hunt Club is a bar we want to have some bar food. We are doing some shareable things, some familiar things, but put a Masa twist on them.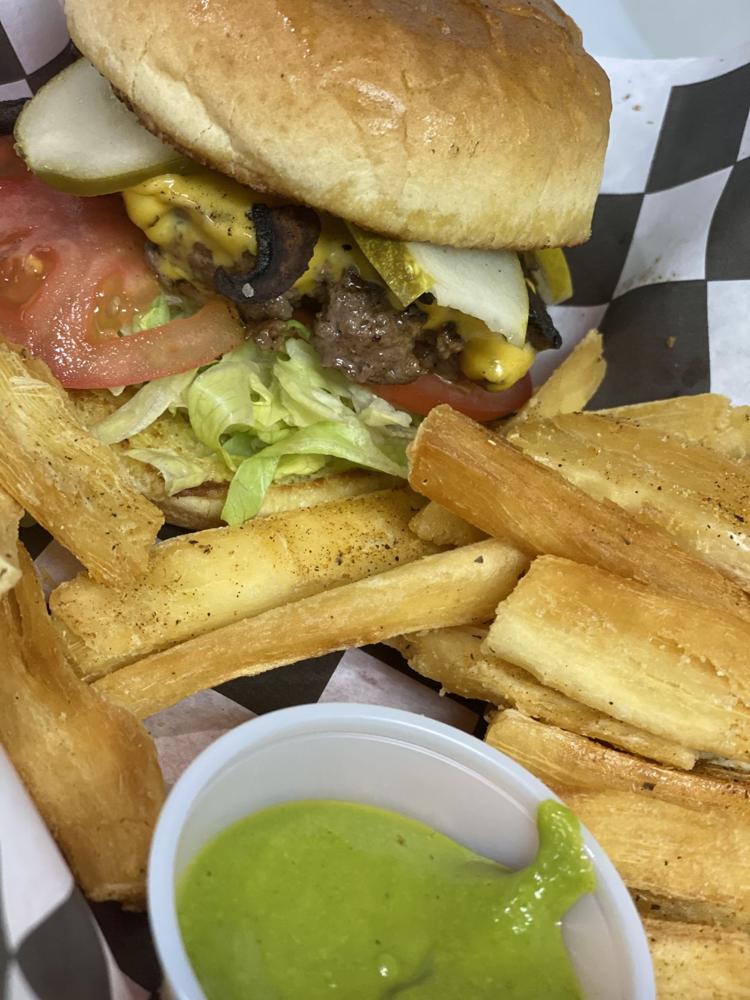 One that's really kind of proven to be really popular is what we're calling the Main Street Soul Burger because we're here on Main and Cameron. It's a smash burger basically grinding the meat and turning it into an onion burger. The twist is we're serving it with yuca fries, the same huge fries that you could have found out at the south location when we had that.
People might see this and think "Oh no, Masa is now only a restaurant," but you're going to keep the food truck going, right?
Absolutely. You know, this is also serves as our commissary kitchen. It actually even allows us to be closer to the different festivals and events that are downtown. It's really just a lot easier for us. So yeah, the truck will continue to run.
Where can people expect to find the truck soon?
We are regularly going to be Guthrie Green two to three days a month on Food Truck Wednesdays. We're also at St. John's for the Heart Walk. So we're out there for generally most of those as well. And we're also doing lunches at the City Plex Towers regularly.
You've also got St. Patrick's Day, which is a monster busy day for the truck.
We'll be down at St. Patrick's Day out in front of Arnie's. We've done that the last five years. We'll be there for sure.
Tulsa Tough is another big one for the truck with three really busy days. Are you still planning on doing it again?
That's going to be a trying one just because there's going to be so busy here at the bar too. But we're definitely going to have the truck out Friday, Saturday and Sunday. You know, same old routine.
Something a lot of people might not know is they can actually during dinner time, bring their kids into Hunt Club if they want to enjoy a dinner together.
Yeah, we always had a lot of families at those events and people like to bring their kids out for the empanadas. They can still come enjoy it at the Hunt Club. We are restaurant, and it is family friendly. The live music doesn't start till about 10 o'clock and then you know, it's kind of discouraged to have kids in here because it becomes more of a bar atmosphere. The bar opens at 3 p.m. and the kitchen opens at 4 p.m. seven days a week.
The bar is open till 2 a.m. How late is Masa serving food?
We're trying to run late night, so on those few slow nights downtown 11-12 is how late we'll be open. But when there's big stuff going on down here, we're serving food in the kitchen till 1-1:30 in the morning.
In the next week or two, we'll start doing a late night brunch. So it'll be brunch from 10 till 2 on Saturday night. So you'll be able to find the Maria's Hash, and we'll come up with some other things. We'll play around with it and have some fun. It's not going to be a big menu, but it's just a late night you can pop in and get the Maria's hash on Saturday night.
As part of the promotion of you opening here, the Hunt Club made a video featuring you. What's it like being a video star?
(Laughs) The people who know me, know that isn't me at all. It's been fun to hear what people think when they watch it. We like to have fun here.