Tulsa's brewery scene is booming with both creative and classic beers. From the casual pilsner drinker to the craft IPA connoisseur and everyone in between, Tulsa has a brewery for you. 
We've compiled a list of breweries where you can sit back and enjoy a locally crafted beer, boiling down each brewery to flavor profiles and what makes each unique and worth a visit.
---
American Solera
108 E. 18th St., 1702 E. Sixth St. | americansolera.com
American Solera is known for its fruity and sour beers, some of which are live fermented, using yeast from the Tulsa air for a truly local craft brew. The brewers enjoy making hop-forward pale ales and IPAs, and often use tropical hop flavors. Expect delightful, refreshing beer from American Solera this summer. 
Cabin Boys Brewery
1717 E. Seventh St. | cabinboysbrewery.com
For lovers of beer and beyond, Cabin Boys is a brewery that values community. Known for Belgian Style Ales — with around four on the tap at any given time — the team behind this brewery strives to engage with the community through events and by crafting bold, creative beers.
Dead Armadillo
1004 E. Fourth St. | dabrewery.com
Dead Armadillo focuses on crafting small-batch beers and fostering community in the taproom. As a Tulsa-proud brewery, it welcomes craft beer enthusiasts of every kind for a taste and a tour of facilities. Beers include sours, stouts, New England IPAs and British-
style pub ales.
Elgin Park
325 E. Reconciliation Way | elginparkbrewery.com
Elgin Park is a combination of a New Haven-style pizza and wing joint, a sports bar and a brewery. It welcomes sports fans, families and anyone looking to have a good time. The brewers enjoy making lighter beers that can be served by the pitcher, but they always have an IPA and darker, stronger beers, as well.
Heirloom Rustic Ales
2113 E. Admiral Blvd. | heirloomrusticales.com
Heirloom in Kendall Whittier feels more like a cozy coffee shop or a bookstore. The taps pour mostly lagers and saisons, because Heirlooms' owners believe those are the best beers for conversation. Unique flavor additions in some beers come from foraged local agriculture, such as dandelions, cypress tips, juniper berries, sumac berries, wild hops, and other species native to Oklahoma.
Marshall Brewing Co.
1742 E. Sixth St. | marshallbrewing.com
The pioneers at Marshall have kept beer lovers in Tulsa sated since 2008. As the longest-running craft brewery in Tulsa, Marshall has delicious and drinkable down to a science. The taproom has more than 20 rotating selections, so although Marshall beer can be friendly and familiar, there's always room to expand your palate.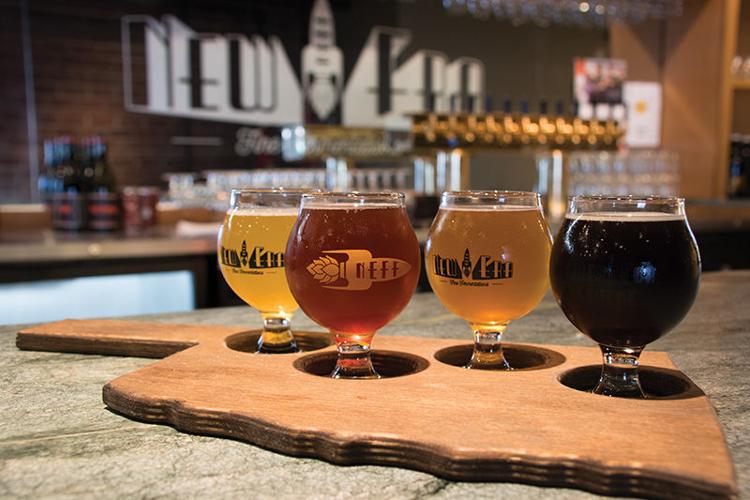 New Era Fine Fermentations
321 S. Frankfort Ave. | neffbrewing.com
Tasty food meets tasty brew at NEFF. With a mouthwatering menu, creative beers and a covered patio to fit all your friends, it truly is a place for everyone. You wouldn't know it by tasting it, but everything is actually gluten free — from the crispy fried fish to fresh, flowing brew. 
Nothing's Left Brewing Co.
1502 E. Sixth St. | nothingsleftbrew.co
Originally a gas station and later a mechanic's garage (among many other things), the Nothing's Left taproom is a unique space with indoor and outdoor seating. Refreshing beer awaits patrons, including those sours and stouts it's known for.
Pearl Beach Brew Pub
418 S. Peoria Ave. | pearlbeachbrewpub.com
Pearl Beach Brew Pub is an '80s-themed beach bar and brewery, with three sand volleyball courts and a striking view of the Tulsa skyline. It offers unique beers like the Brumal Coffee stout and the summery Lime Cerveza while also stocking crowd pleasing IPAs and much more.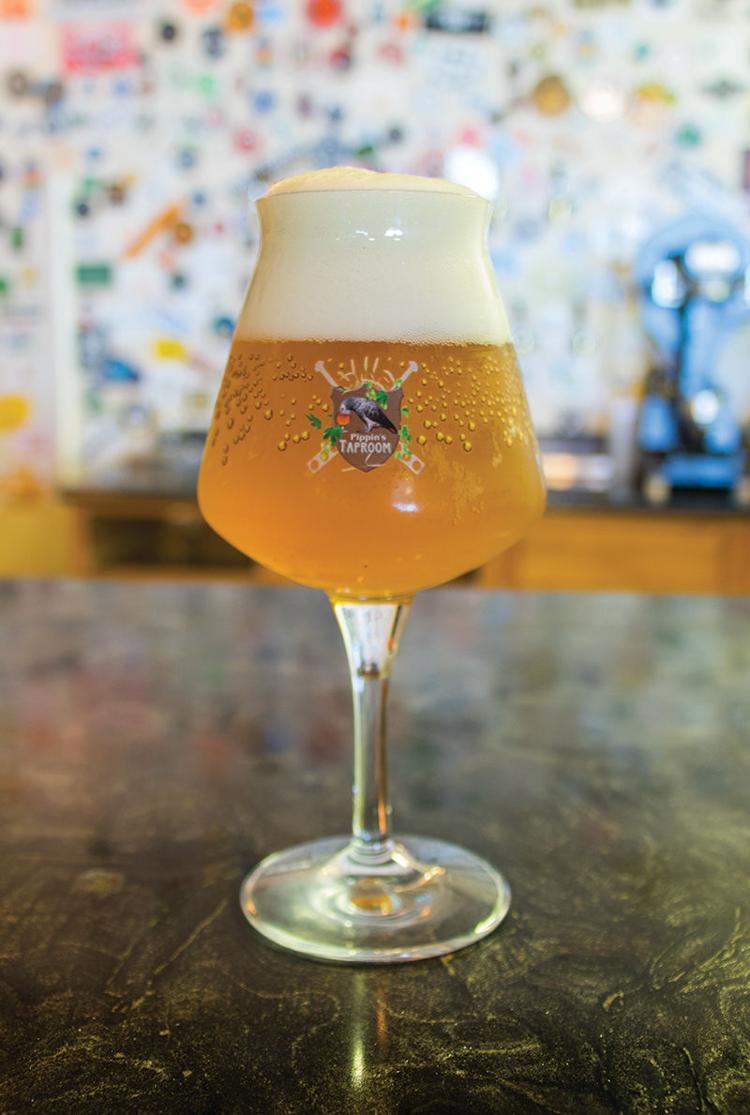 Pippin's Taproom at High Gravity Brewing Company
6808 S. Memorial Drive, Suite 144 | 
You can taste good beer and then get the goods to make it yourself at High Gravity. Inside, Pippin's Taproom serves up small-batch beer on its 11 taps and has new beers every couple weeks. This haven for beer aficionados is a great place to hang out and try its number of notable IPAs or handful of sippable stouts. 
Prairie Brewpub
223 N. Main St. | prairiepub.com
Prairie Brewpub brews most of its beers on site in the heart of downtown Tulsa in what used to be a Universal Ford Showroom. After two years of renovation, it's the perfect spot to serve everything from stouts to sours to delicious food.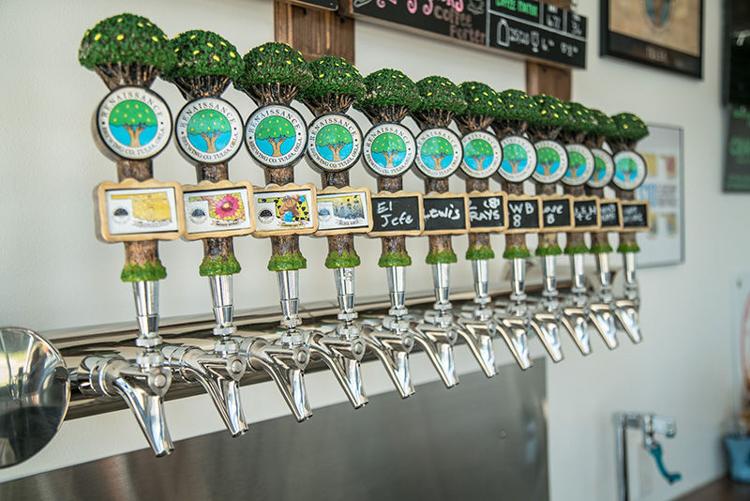 Renaissance Brewing Co.
1147 S. Lewis Ave. | renaissancebeer.com
Described as Tulsa's neighborhood brewery, Renaissance is laid back and friendly — the ideal place to meet an old friend for a beer. The staff brews traditional styles of beer but always with their own spin. As lager enthusiasts, about half of the tap options are lagers, but the brewery keeps easy drinkers in house, as well.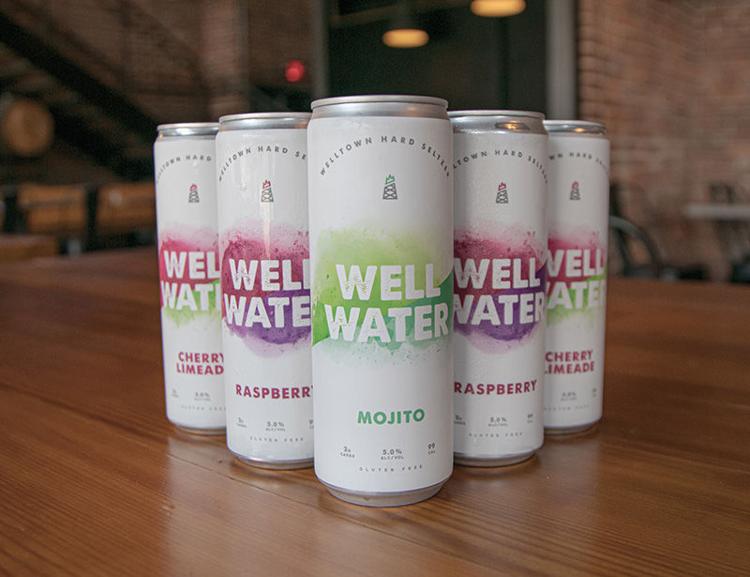 Welltown Brewing
114 W. Archer St. | welltownbrewing.com
Welltown Brewing is an ideal spot to stretch out on a porch with a few friends. It offers light, refreshing beers like All American Denim and more exciting beers like Passionate Paradise Sour Ale that was accidentally brewed without yeast for weeks and ended up as a new sour. 
---
Shout out to Pearl Brewery Tours — not a brewery but a service that takes us to them. Take an inside look at how Tulsa's beer is made. Each PBT ticket buys a spot on a Friday, Saturday or Sunday tour ride and includes two samples at each of the four stops. Group rates available. pearlbrewerytours.com