One upside of staying home: Now you can plant that vegetable garden or start that flowerbed project you never had time for. Gardening is therapeutic and calming for many, which might be a good way to counteract the stress of COVID-19. Here are some local organizations and businesses offering pick-up and delivery of plants and other gardening supplies.
SpringFest To-Go at the Tulsa Garden Center
Tulsa Garden Center's annual garden market fundraiser, SpringFest was originally scheduled for April 10-11, but despite its cancellation, Tulsans can still support TGC by shopping SpringFest To-Go.
Pre-order plants and seedlings — choose from flowers, herbs, peppers and other vegetables — at tulsagardencenter.org/springfest-to-go, where you also can pre-pay. All prices include sales tax. A Tulsa Garden Center employee will reach out via email to schedule curbside pick-up Tuesday-Thursday at the garden center, 2435 S. Peoria Ave. Pick-ups are scheduled every 15 minutes to minimize public contact. The inventory is updated weekly, and tomatoes will be available March 1.
Southwood Landscape and Garden Center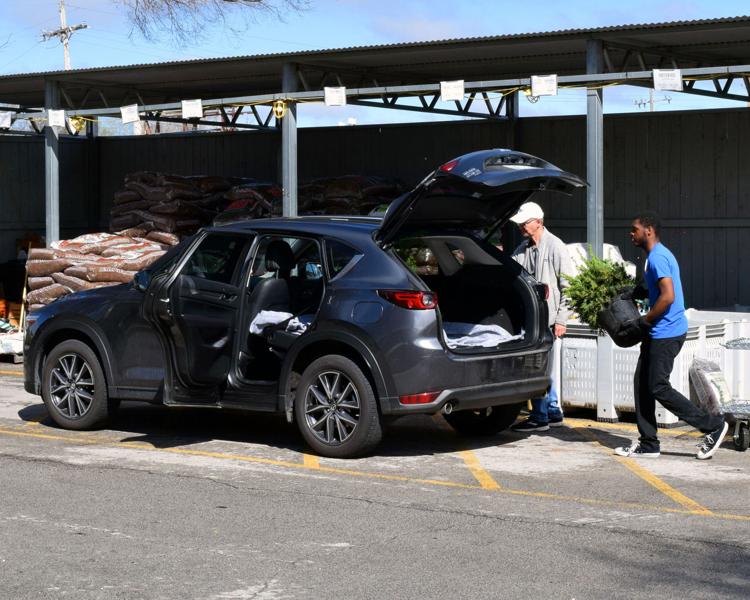 Southwood is open for traditional shopping, but it's also offering curbside pick-up and delivery at the locally owned center, 9025 S. Lewis Ave. Peruse Southwood's diverse inventory (and pre-pay) at southwoodgardencenter.com/shop. Choose from trees, bushes, flowers, herbs, houseplants and even colorful pots to brighten up your patio or porch. We could all use a little spring cheer right now.
Receive free delivery for orders over $100 if your order contains items 7-gallon size or smaller. Need installation? Southwood offers that, too; call 918-299-9409.
A New Leaf Retail Garden Center
Local nonprofit A New Leaf provides vocational training in a greenhouse environment for adults with developmental disabilities. Now its full inventory is available at anewleaf.org/shop-the-greenhouse. Choose from spring plants (including Easter lilies), tropicals, succulents and succulent-planting kits, and pick up your order curbside at the center, 2405 S. Elm Place, Broken Arrow. Customers also can shop the site for flower arrangements, which A New Leaf will deliver for free.
---
The following businesses are still open for regular shopping (as of noon, March 24), but they're also offering call-ahead ordering with drive-thru pick-up or curbside delivery.
Grogg's Green Barn
Call 918-994-4222 to order plants, supplies, soil, honey, etc. Pay by phone or online invoice and request curbside pick-up.
Riddle Plant Farm
Call ahead at 918-245-3158; a list of available inventory can be found at riddleplantfarm.com/call-ahead-ordering. Drive-thru pick-up at 3510 Summit Blvd., Sand Springs.
Amanda's Greenhouse
Delivery and pick-up available. Text 918-277-1783 or email amandaahoward240@gmail.com. Choose from pesticide-free annuals, perennials, baskets, vines, herbs and more.
Ted and Debbie's Flower and Garden
Offering delivery in Tulsa and surrounding areas. Curbside pickup is available Give them a call at 918-745-0011 and they will get the order ready to go.
Are you a garden center or vendor that should be added to this article? Email morgan@langdonpublishing.com.