Terese Marie Mailhot's Heart Berries crashed into the literary world in 2018. The New York Times bestselling memoir was hailed by critics as a powerful example of contemporary Indigenous writing, noted for its rolling, epistolary prose and powerful stories of motherhood and family. I talked to the current fellow and visiting assistant professor at Purdue University before her appearance in 2020 at Tulsa LitFest.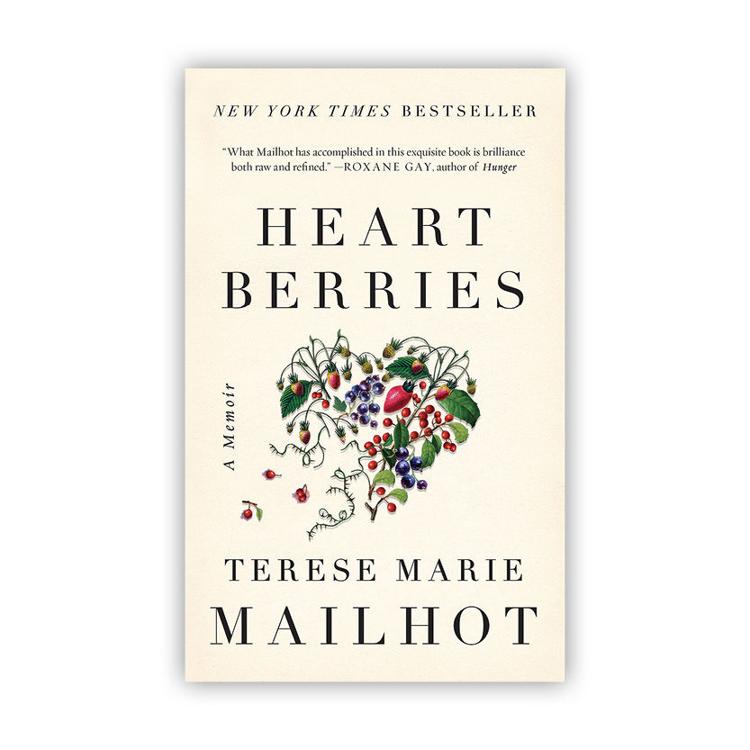 I've never read anything quite like the prose of your memoir. Your stories have a fluidity that feels true to life but is also rooted in the overarching themes. How did you approach translating your experiences into the written word?
It was important to execute the true-to-life experience that I had growing up on Seadbird Island rez, and what it was like to enter an academic space, and also an unknown space, where all of the sudden I have to be autonomous away from my past. So, trying to do that felt like I had to be discerning about my language, and expedient, and build a sense of urgency and also a sense of melancholy. I had to do it in the language of my mother, since it's part memorial. There were a lot of challenges in trying to do that, but I tell my students all the time: "Style comes from revision." So, first I just purged it all down, and then you pare down, and then you negotiate how much of this experience politically I can engage with where white readership will read it and not exploit it.
In relation to autonomy, if Indigenous trauma extends from historical colonial violence, then in what ways can people now heal themselves and their communities?
I grew up in a time where my band [Nlaka'pamux-Salish] was trying to be self-sufficient, so they were thinking of economic self-sufficiency. But I really wish they would have emphasized personal self-sufficiency first. I wish they would have focused on the people and not so much on the economic development of the people, because I realize now that I've become self-sustained economically and I have a better socio-economic status that is really not about money. Having autonomy, to get over trauma, I think is to be a human being as well who can function and actually go to work. 
You mention "double consciousness" in your memoir. I like that reference because oftentimes it's difficult to have an individual identity as an Indigenous person because you feel both part of a tribe and isolated in your hegemonic culture. How did you approach those themes?
When I think about myself, I think about my brother and I think about my nieces and nephews and I think about my husband, I take a lot of pride in being a provider for my family and also giving some emotional directive, as far as like 'Let's have fun today.' And if I say, 'Let's have fun today,' we're gonna have fun. So, I have a collective identity more and more. If we talk about it casually it will become normalized in a sense that we don't have to always explain it like we're not individualistic.
Would you say that Indigenous motherhood is different from general motherhood in a literary context?
I think sometimes I feel that way. I was talking to [poet] Natalie Diaz a few days ago and she was asking how my 14-year-old was doing and I felt the need to protect him and to make it seem like everything was going great for him. […] She said, 'He's a brown boy in this world; he's got enough on his plate.' I said, 'Oh my god, that's so true.' [Laughs.] You know, it is different in the sense that we're raising Indigenous people in a world where they don't see themselves represented in the media, and they also don't have Indigenous teachers if they're removed from their community. So, you have to create a place for them where they can see a future, and that's difficult.
Would you say your memoir imparts any responsibility to those who are far from those types of trauma experiences, or far from your cultural background?
The cool thing I realized—because I really didn't see it as a book that would resonate a lot with white women, and I was scared of that—but the more I travel, the more they say: 'Oh, I experienced having an alcoholic father.' Or, 'I experienced a relationship where I never felt good enough.' And they're seeing all these things click in their head, that Indigenous women are human beings and there are a lot of parallels and things to relate to, and I think it builds a rapport where they all of a sudden connect with me in a way I had never seen white women connect with me—through reading my work. There's something about that that feels really good. Yeah, we're human. […] It's really as simple as: Everybody has a right to tell their story.