Black-and-white photos come to life under Tulsa artist Charica Daugherty's brush. She might change a detail here or there — to square the subject's features or to change a background or hairstyle — but the images are largely based on vintage reference photos.
Of course, Daugherty has to guess at the scene's colors. At some point, the portraits take on a nature of their own.
"I purposefully stray from the reference image to transfer my own emotion, energy and aesthetics," she says.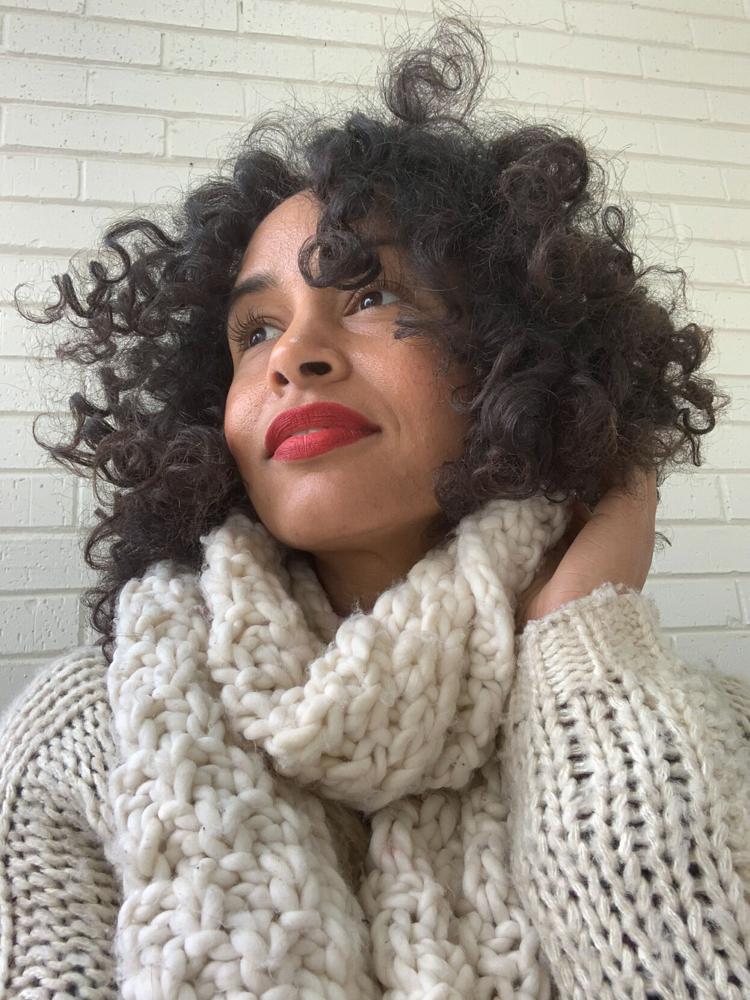 A collection of Daugherty's portraits, "Madame X Josephine," is on display through June 30 at Black Wall Street Gallery, 10 N. Greenwood Ave. The images are of black and white subjects and are inspired by the works of American artist John Singer Sargent (1856-1925) and vintage photographs of black Americans.
The title, Daugherty says, is based on one of Sargent's most controversial portraits, "Madame X," as well as black American Josephine Baker, a historical icon of beauty in America and Europe during the mid-20th century.
"I decided to combine both groupings of art to present an integrated aesthetic experience," says Daugherty, a lifelong Tulsan. "As a biracial woman I've grown up in a very integrated world. Having an integrated exhibition seems only natural, and I feel it creates a very beautiful, mysterious experience."
Daugherty's father is black and her mother is white.
"When I was a little girl, I remember a man saying to my dad, 'I can't believe you did this to your daughter,' she recalls. "But no, I have the best of both worlds. Honestly it's very freeing because I can't be put into a cage.
"I love being biracial and am grateful to have parents that taught me to celebrate my diverse heritage."
Daugherty teaches history, art and literature at Tulsa Hope Academy, a career that lends itself to her painting. With degrees in history and curriculum, she says she has always loved discovering images of black Americans and black Europeans from various eras.
In developing her skills as an oil painter, Daugherty says she makes it a point to consistently study the old masters of oil painting. Then she deconstructs stereotypes of race and culture by creating paintings based on those images.
Art made an early impact on Daugherty, who recalls an experience at Tulsa Mayfest around age 5.
"I picked up a white mask with Mardi Gras-type jewels and feathers," she says. "Some type of transaction occurred inside of me. It awakened my desire to create beautiful things like the mask I was holding."
Daugherty even has a piece in her collection that commemorates this experience, and dreams of one day creating the poster for Mayfest.
Along with Daugherty's portraits, artist Eddye K. Allen's "Black Wall Street Forever" paintings are on display at BWS Gallery through the end of June. Both exhibitions are part of "The Healing Series."
Newly reopened in March at its current location, BWS Gallery reopened again this week after the COVID-19 shutdown. Its hours are 1-6 p.m., Wednesday through Sunday, and 6-9 p.m., June 5, for the First Friday Art Crawl. Social distancing measures are in place, and masks should be worn by visitors.