Countless women in Tulsa have worked for decades to build the city's arts
and entertainment scene, forging our region's identity and making history.
Hear from four artists who have contributed to Tulsa's culture with studio art, music, dance, jewelry, photography and more.
---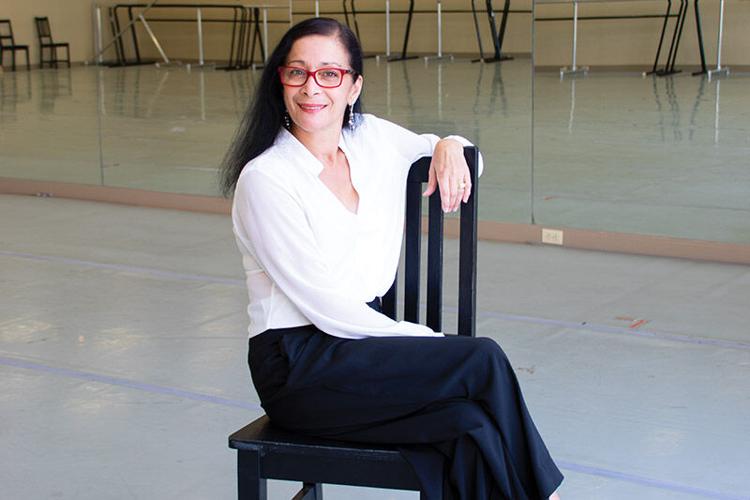 The right decision
When dancer Daniela Buson, 58, moved from Palermo, Sicily, to Tulsa 25 years ago, she was pleasantly surprised by how big the dance culture was here. "I'm very proud of this city and I'm proud of how much the arts are supported," she says.
When her husband, Marcello Angelini, moved to Tulsa to become artistic director of the Tulsa Ballet, Buson wasn't far behind. She says she was excited to leave home for more dance opportunities because she felt held back by the dance culture of her hometown. 
"Dancers would gain a life contract (with a company.) So basically, you're there until the end of your career, and what happened was people tend to sit down and not push as much as they should," she says. 
Even from a young age, the determined Buson was constantly begging her mother to take her to dance classes.
"Since I remember, I always wanted to dance. My grandmother was a professional seamstress, so she put together a tutu for me that I would put on every time I came from school. I was begging my mom, 'I want to go to ballet school,'" Buson says about her 8-year-old self. "After the first class, she came and picked me up and I said, 'I'm going to be a ballerina.' That was it." 
Once she had a taste of dance she couldn't get enough; she wanted to explore every kind of dance in different countries. And a life contract to one place wasn't in her plan.
"Marcello and I, we didn't believe in life contracts because we always felt that it would stop an artist from growing, or stop them from exploring different countries, different art forms, different places. So we didn't do it. We just left. And I'm so glad because that theater, that company, does not exist anymore. So I made the right decision." 
Buson's femininity has always added dimension to her dance, and now to her art direction as the assistant artistic director at Tulsa Ballet. Dance also gives her an outlet to explore different facets of femininity that she might otherwise not dive into.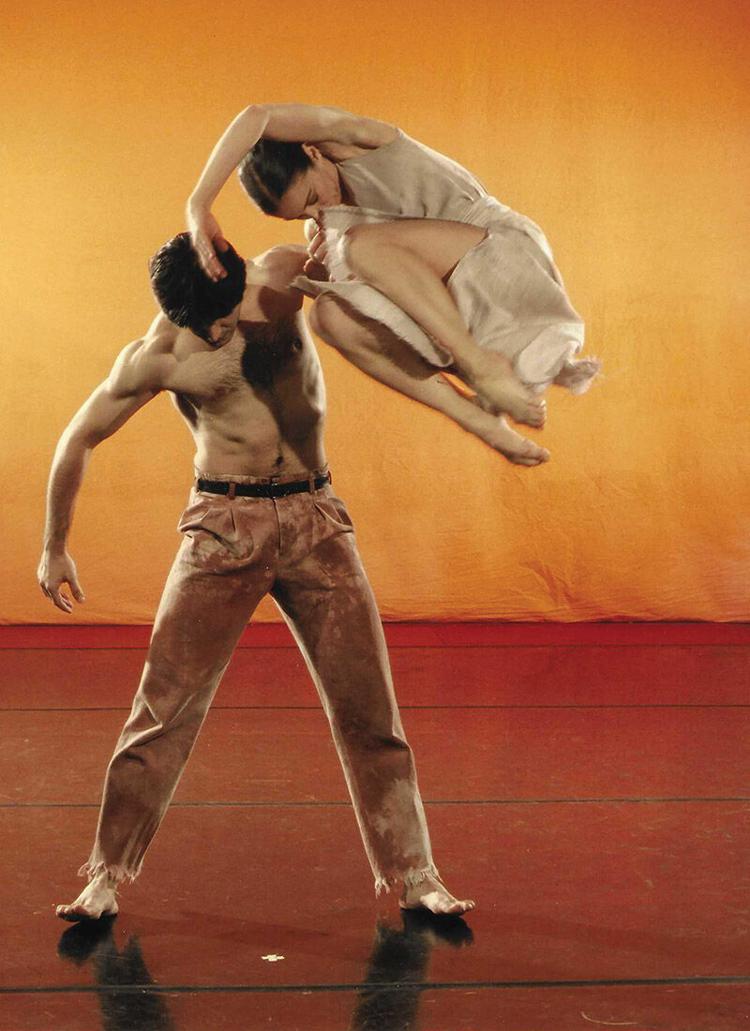 "If you're dancing it can be very feminine. You can explore so many different facets of your femininity inside yourself," Buson says. "You can explore your strong side, you can explore your vulnerable side, your feminine side, your sweet side, your not-so-sweet side — so I think you can be anybody you want through dance."
---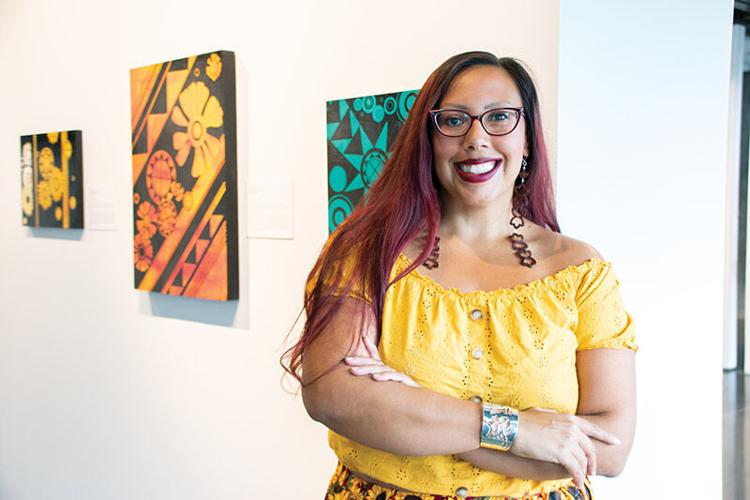 Resilience and preservation
Artist Kristin Gentry's hands have been all over Tulsa art projects and organizations, from teaching Philbrook Museum of Art's summer art camp classes to her work hanging at ahha's "Re/Convening" exhibition, on display through Sept. 20.
Gentry's work includes relief and monotype printmaking, painting, jewelry and photography, but she also is a writer, designer and curator. The Berryhill High School and Oklahoma State alumna was born and raised in Tulsa, and she belongs to the Choctaw tribe.
Nature inspires and informs Gentry's art. "Being able to make art out of the actual things growing is really cool to me," she says. She is an avid gardener, specifically with heirloom seeds from her tribe, as well as the Cherokee Nation, her husband's tribe.
Gentry, 35, recalls stories of how heirloom seeds came to be both a symbol of resilience and preservation. "Women would sew the seeds into the bottom of their skirts before they left their homelands in the east to come to Indian Territory," she says. "Those seeds have been protected through the Trail of Tears, through the removal, through our genocide. Those seeds have made it through, just like we have as people."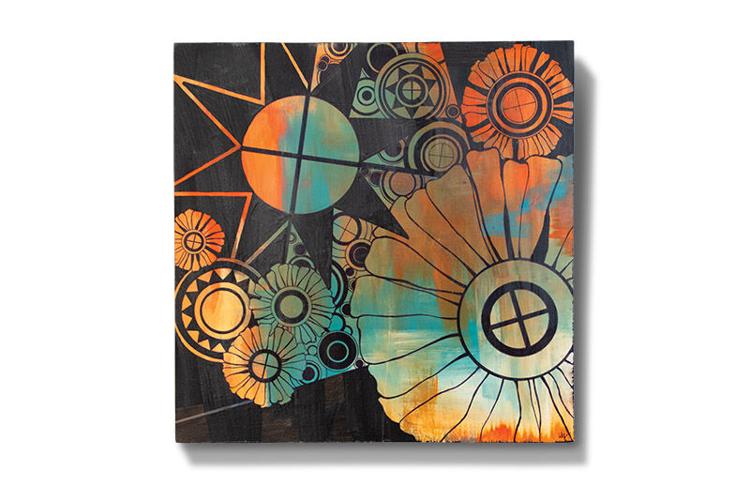 Symmetry is one specific aspect of nature that Gentry's work explores, not only visually with geometric designs and patterns, but also philosophically. "In tribal culture, instead of saying a person is good or bad, we understand that people embody both," she says. "There's night and day. Things grow, and then they die."
This idea extends to gender, as well. "There's male, female and then things embody both," Gentry says. "A lot of those concepts I tried to bring into my work … everything is that way." Nature contains plants that are both male and female, she explains.
Gentry's experiences as a woman and a mother also are present in her work. She points out a distinction in language between Choctaw and English that's significant to her. There's a word for mother and another word for my mother.
"The word mother is really important to me … I have polycystic ovarian syndrome, so I had many miscarriages," she says. "I had to go through fertility treatments and work so hard to be able to have my daughter.
"Until then, I always felt like, am I even a woman? I can't get pregnant. But I always had my nieces and nephews that would either call me auntie or auntie-mom. Through my culture, I still got to be a mother even though I hadn't given birth at that time." Now she and her husband have a 4-year-old daughter.
Other endeavors for Gentry include her involvement in Matriarch, an organization that helps Native people relearn and reclaim culture; the Southeastern Indian Artists Association, a group of artists whose tribes are originally from the Southeast; and as the regional adviser for Alpha Pi Omega, the oldest Native American Greek sorority in the U.S. She also works part time for Northern Oklahoma College and just graduated with a master's in Native American leadership at Southeastern Oklahoma State University. 
Gentry's work is on display at Living Arts Tulsa, 307 E. Reconciliation Way; ahha, 101 E. Archer St.; and the TAC Gallery, 9 E. Reconciliation Way, where she also volunteers. Follow her on Instagram, @kreativenative, for updates and to buy her work.
---
Out of nowhere
Andey DeLesDernier, aka DJ Afistaface, has been spinning in town for 17 years. As a woman in the male-
dominated profession of DJing, she was met with her fair share of sexism. 
"At first, up until maybe even five years ago, there was a lot of backlash from dudes that had been in it for a long time, just because it seems like I came out of nowhere," DeLesDernier says. "But it was because I had been hustling for so long. And when I came up, I came up fast."
DeLesDernier, 36, always loved sharing music with people. While growing up in a radio station because her father was an on-air personality, she would often make mixtapes for her friends, which she is still known to do to this day. 
"I've always loved playing music for people. It's just something I've always wanted to do. And I finally just bought myself some turntables almost 18 years ago, and at that time there was nothing around," DeLesDernier says. "So it was just throwing house parties and stuff until there were places for me to play out. I just kept doing it. I still make mixtapes, and it's literally my life's dream. I'm living my dreams." 
Her dream hasn't come without sacrifices. Being a young woman in the scene has presented its fair share of challenges for DeLesDernier. Her femininity is an important part of her art, and she isn't going to give that up because of a few uncomfortable situations.
"They call me DJ No Pants, because I just wear black nylons, and black undies, and T-shirts. And so I definitely have a very female form, and I love to wear fun makeup when I'm out. I definitely like to doll it up and be myself, and people are looking at me all night. I want to feel my best," DeLesDernier says. 
But having a career that caters to inebriated people can present issues.
"I can't even tell you how many times I've had guys come and grab my ass. I'm not saying that male DJs don't have to deal with that either because I know a lot of male DJs that are getting groped and stuff all the time by drunk girls; it goes both ways," she says. "There's an element to a certain drunk demographic that feels really entitled to you." 
DeLesDernier has seen more and more women enter the local DJ scene since she has been involved, spinning at local bars. DeLesDernier is still spinning vinyl from home every weekend on afistaface.com at 9:30 a.m. and noon on Sundays.
---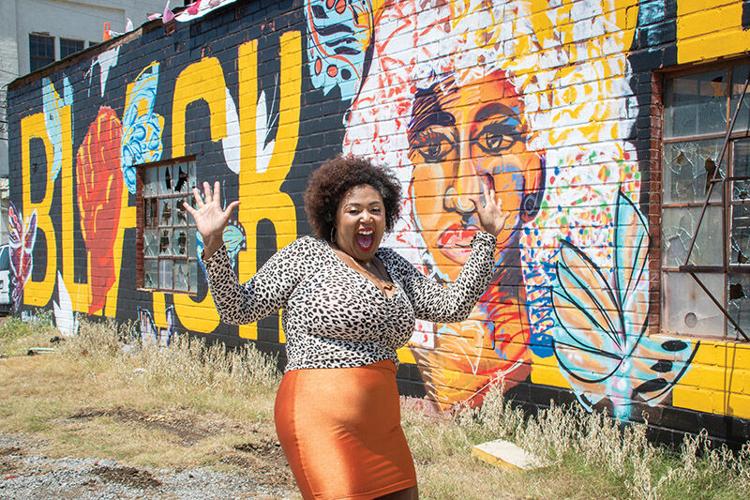 Free as possible
As the political rally for President Donald Trump on the weekend of Juneteenth grew closer, women in Tulsa's Black Moon art collective picked up their paintbrushes to make a Black Lives Matter mural downtown. Among them was lifelong Tulsan and visual artist Christina Henley, who draws, paints, sculpts and creates mixed-media art. Black Moon is a collective of Black artists in Tulsa.
The mural — a project lead by Tulsa-born artist Yatika Fields; Black Moon Founder Elizabeth Henley, who is Christina's sister; and artist Ghazal Ghazi (aka ZYNB) — is located between First and Archer streets on Cheyenne Avenue around the corner from Welltown Brewing, 114 W. Archer St., just before the train tracks. Bold yellow letters declare "Black Lives Matter" among paintings of flowers, birds and a raised fist. "It's, to me, a very symbolic display of resilience," Henley says.
This display of resilience through art is a common theme in Henley's personal work. In 2019, Henley's work was part of "The Conciliation Series" at Black Wall Street Gallery, which featured a pair of artists every month — one Black artist and one white artist, addressing racial divides and the potential for conciliation.
Recently Henley finished a piece in a series on display at the Bobby Pin, 2403 E. Admiral Blvd., a hair salon in Kendall-Whittier, with other Black Moon artists. The theme of the series is "Expressions of Color," and each piece explores the use of color or one specific color. Henley's color is blue. "It's going to highlight Black diversity and representation," she says. "I'm finishing up a piece that has to do with the contribution of African Americans to music."
Henley started drawing in elementary school but began to take art more seriously at Booker T. Washington High School. She took a general art class junior year and later continued her art education at Tulsa Community College and Oklahoma State University. Henley also has been involved with the performing arts scene as the ticket office coordinator for the Tulsa Performing Arts Center, 110 E. Second St.
Finding a community of artists in Black Moon is one thing that has developed Henley, 32, into the artist she is today. After graduating from Oklahoma State University in 2014, Henley's artistic pursuit dwindled.
"My sister, Elizabeth Henley, started being more active in the creative community, participating in art shows and creating art, and she just could not understand why I wasn't doing anything creative either," Christina says. "She came up with Black Moon (art collective), and I just automatically picked right back up — it seemed like where I left off from school — and started creating art pieces."
In addition to her sister's encouragement, Henley's other siblings also encouraged her to create. "(Our) oldest sister, Sarah, she created her own drawings and designs (as a child), and we have a younger sister, Allyson, and she is a culinary artist. My older brother Jonathan creates his own music," Henley says. "So it's cool that within my family there are creative juices flowing."
Moving forward, Henley continues to explore who she is and what she wants through art. "Being Black, a woman, a young professional, I want to be as free as possible," she says. "And that's the kind of question that's being asked right now, socially: What do we want for people of color? For me, it is to be able to express myself with being who I am and not having to face barriers because of that. That's truly what I want for myself and for other people, too, especially people of color."