Andrea Leitch is the woman behind A New Lady, a handmade jewelry line she makes in her Tulsa home. Inspired by iconic women in history, as well as the heroes on the coronavirus front lines, she created a new piece, The Healer. Visitors to her online shop, anewlady.com, can buy one pair of "The Healer" and gift another pair for free to someone working on the front lines.
"All visitors have to do is go to anewlady.com and provide the name and address of the health care professional in the "Notes" section and apply this discount at checkout: thehealer," Leitch says. "My sister Heather Leitch drew all of the portraits of the women, and I love working together with her and showcasing her creative talent on A New Lady. She's also a health care worker in Oklahoma City so I'm proud of her every day, especially during this pandemic."
We caught up with Andrea to discuss her line.
Explain A New Lady and your reason for starting the business.
I'm the founder and designer of A New Lady, a jewelry company that creates earrings inspired by iconic women in history and the fashion of their eras. I started my company because I want women to feel beautiful, bold, brilliant, and empowered by the women from our past when they wear my jewelry. I want to spark confidence with sparkle.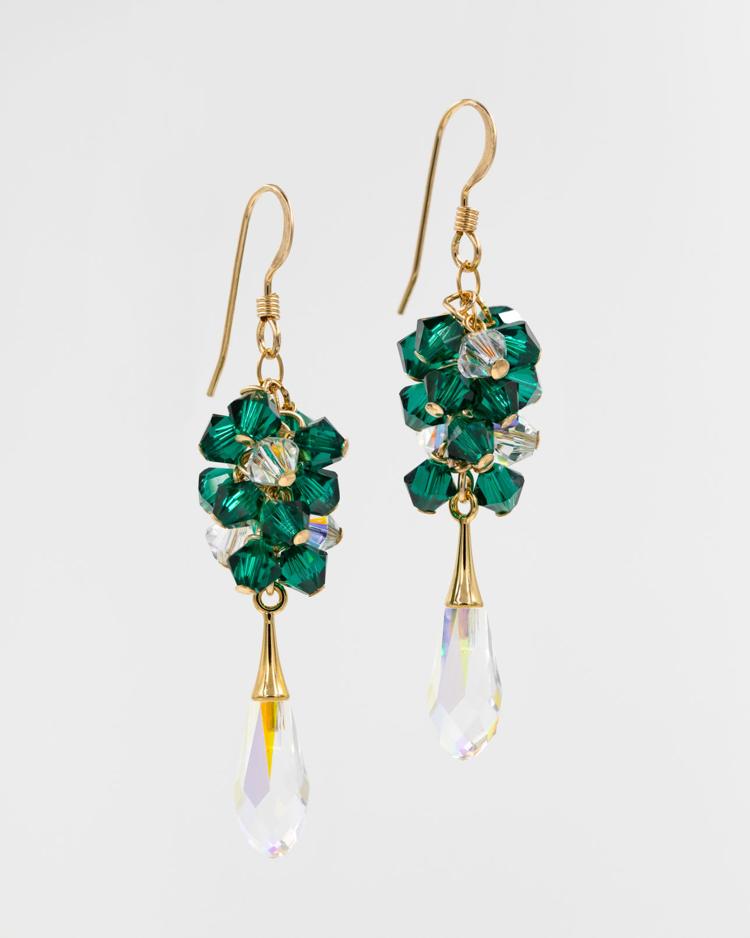 Is "The Healer" new to your collection? Describe its inspiration.
My newest piece, "The Healer," is in honor of Florence Nightingale, the founder of modern nursing and the person who revolutionized the health care industry (she is responsible for making hospitals cleaner and safer).
Why is it important to you as a designer and businesswoman to recognize front line workers? How did you come up with the concept?
I wanted to find a way to say thank you to our health care professionals, whether they're a nurse, doctor, medical assistant, receptionist, or anyone who works in the medical field because they are our selfless heroes during this unprecedented time. Plus, International Nurses Day is on May 12, which is also Florence Nightingale's birthday so it made sense to create a piece for the "Lady with the Lamp" with her birthstone color, emerald.
Have you had any front line workers or gift-givers give you any feedback yet?
One nurse purchased a pair for herself and told me she gifted a free pair to another nurse who traveled from Tulsa to NYC to help with the crisis there. My hope is that more people gift pairs to those working on the frontlines because they all deserve our gratitude. It's a small token of thanks for their sacrifice — a little sparkle for their day.