As 2019 takes a bow and ushers in 2020, let's take a moment to recognize just how dynamic Tulsa's restaurant world is. We gained oodles of noodles, captured the attention of the national media, and have vibrant cadre of eateries slated to open in the coming year. Here are the restaurants and concepts that made their debut and stole our hearts, some that departed and broke our hearts and some new places that are sure to delight. Cheers to the next delicious decade in T-Town!
Mother Road Market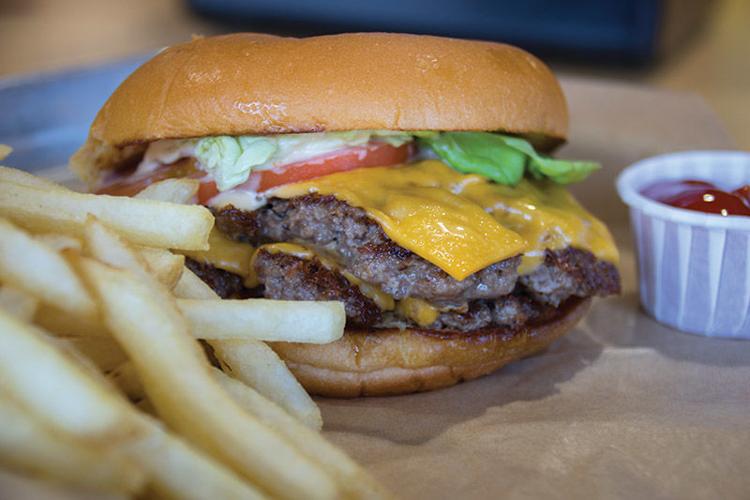 Tulsa's first full-scale food hall may have opened its doors in November of 2018, but 2019 is when it really hit its stride. The purveyors of the super-spicy Nashville hot chicken at Chicken & The Wolf were pioneers in the space, but many other players have been added to the line-up this year. Howdy Burger is a McNellie's concept that joined the roster this year and features old style burgers made with locally-sourced wagyu beef. More new concepts are coming online in 2020—Akira Sushi & Ramen will be adding some raw energy, while Da Yolk will be throwin' down some dank brunch foods.
Mother Road will be saying goodbye to Bakeshop, who was there from the beginning. We also said a goodbye to Chef Seth Smith too soon when he passed away. Smith was a beloved local chef and the genius behind the Mother Road modern Mediterranean restaurant concept, Radish.
Lotsa Pasta
Tulsa loves to canoodle over a big plate of noodles, and two big league restaurants came to our rescue in 2019. Prossimo is an authentic Italian restaurant experience produced by pizza juggernauts at Andolini's. The menu has more than pasta, of course, but the tableside Alfredo adds some serious sizzle to the experience. Lowood took up residence in the East Village and is powered by the dream team behind Hodge's Bend. The modern American restaurant "with a suspiciously large pasta menu" is a blend of tradition with an avant garde sensibility, and is possibly one of the best new restaurants to hit Tulsa this year.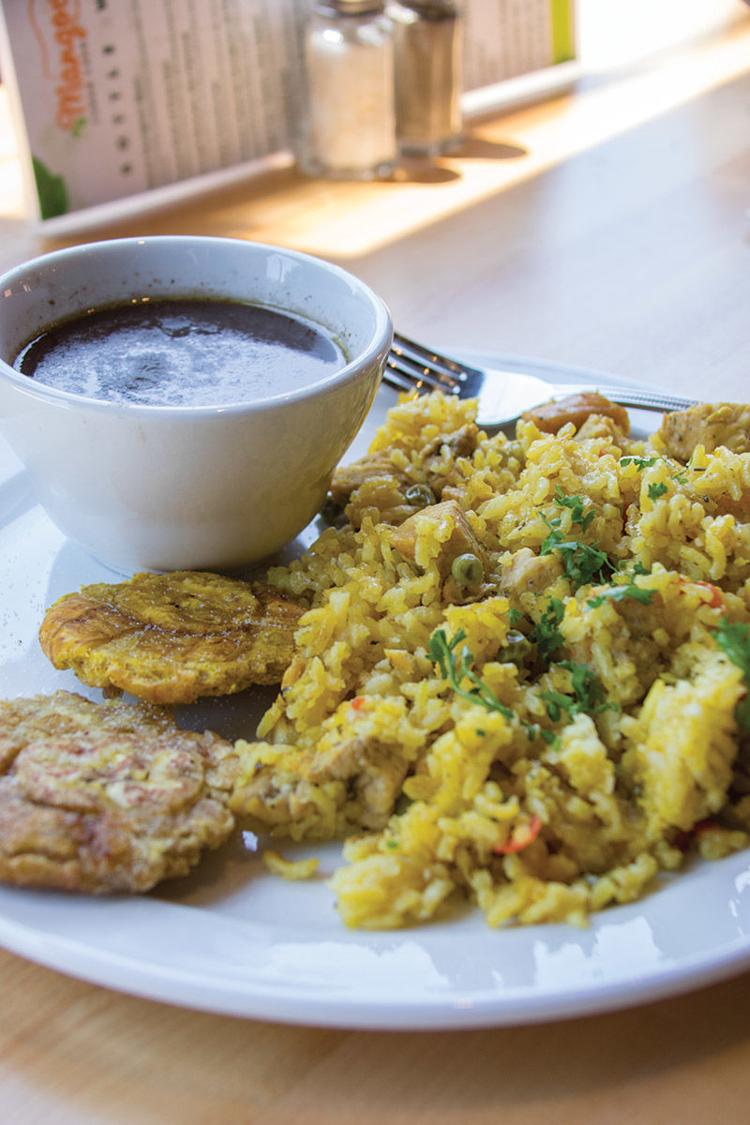 Get Thee to Church
The historic Church Studio—sacred ground of the Tulsa Sound—is getting a facelift, and the little neighborhood surrounding it is following suit. This year, we gained some new faces to the area. The Swamp House is a Louisiana-influenced experience with Creole fare and a rustic feel. High Dive is a concept by Foolish Biscuit & Bar, which boasts a Korean street food fusion menu and cocktails in a brightly-hued space. Right next door, Mangos is serving up Cuban flair with its food and coffees in a sunny, airy café.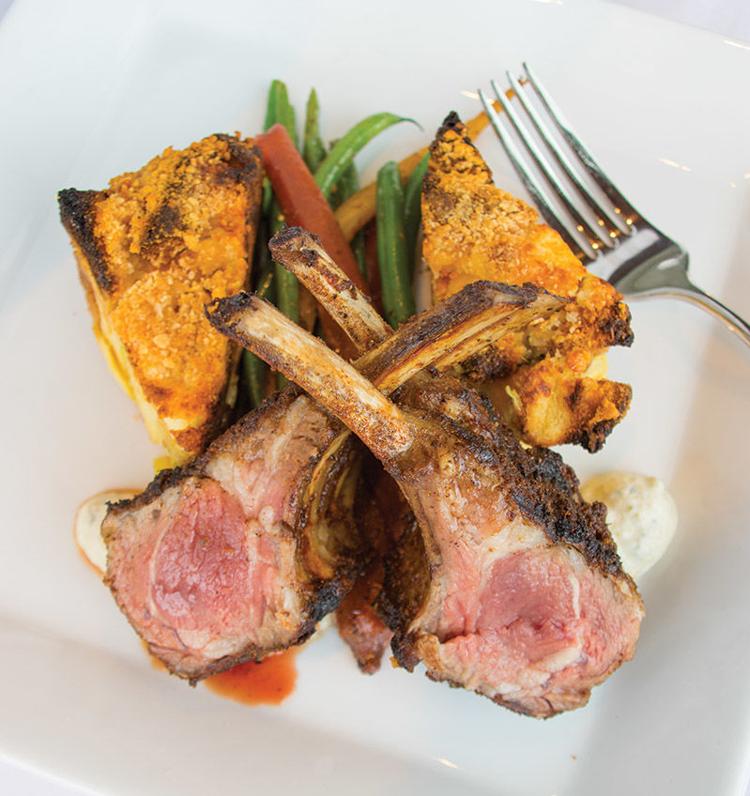 Destination Dining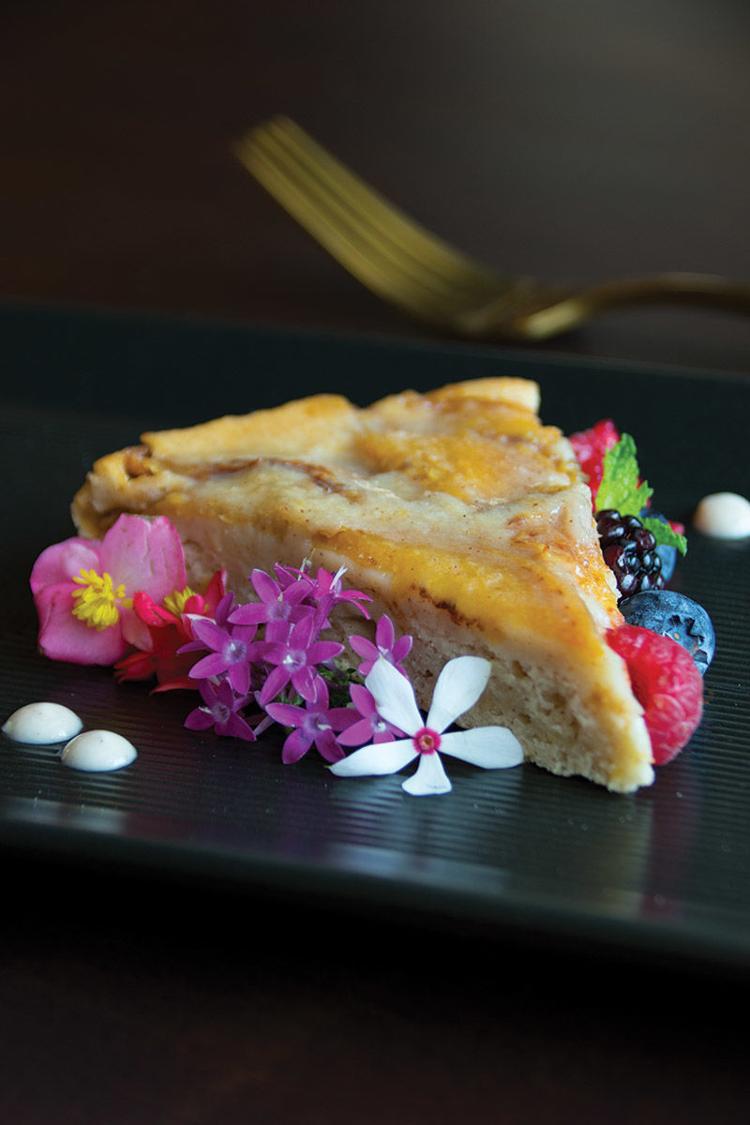 A couple of new entrants this year are restaurants within existing attractions. Gathering Place, Tulsa's own Disneyland, now includes a fine dining experience with The Boathouse. So if you want to forgo your picnic PB&J for a filet, Vista at The Boathouse has breathtaking views of the park and a mouth-watering menu. The Tulsa Club hotel opening was one of the most anticipated of the year. The resplendent hotel includes a decadent cocktail lounge, and its restaurant, The Chamber, is an upscale but not pretentious respite. 
Tulsa favorites glow up
It seems that 2019 was the year many restaurants decided it was time to 'have a little work done.' The McNellie's Group gave The Tavern and McNellie's a little facelift that both their customers and employees can appreciate. Justin Thompson Group's steakhouse concept, PRHYME, also made some changes to its space in the Arts District, while Tucci's on Cherry Street not only received some renovations, but gained itself a new owner. DoubleShot Coffee's sexy new spot, dubbed The Rookery, is an architectural dreamboat, a two-story space with a patio that is the happy new haunt for business and leisure. And the historic Bill & Ruth's at 15th Street and Lewis Avenue has a new location a little down the street, and a new look which everyone loves; but fewer people are as enthusiastic about the QuikTrip that will be taking its old location in the traffic cone quagmire at 15th Street and Lewis Avenue.
One of the most intriguing renovations and ownership shake-ups involves a Tulsa icon, The Celebrity Restaurant. This historic restaurant is now owned and operated by Three Sirens, proprietresses of Bramble Breakfast & Bar and Bird & Bottle. The renovations kept the charm while addressing deferred maintenance, and guests can still find favorites like the table-side Caesar and pan fried chicken on the menu.
Gas Station Grub
Tulsans are obsessed with QuikTrip because it not only provides fuel your car, but also exotic meals called "snackles." But they are getting a run for their money from another gas station upstart. Reeder's Auto & Tire Service on 21st Street and Lewis Avenue is one of the few spots left that offers full-service fill ups, and now, they are filled up with local eats. You can find sushi from In the Raw, vegan snacks from Jane's Delicatessen, sandwiches and pimento cheese from Antoinette, boutique sodas, Topeca Coffee, and an ever-changing selection of locally-made delights. Oh, and they also have incredible deals on tires. Your move, QT.
Tulsa cuisine goes national
Tulsa food has been in the national spotlight over this year, finally getting the attention it deserves. The Boston Globe described Tulsa as being "in the throes of a dining renaissance," showering compliments upon Oren, Stonehorse Café, Juniper, Bird & Bottle, and Amelia's. Amelia's also received a glowing write-up in Food & Wine Magazine. Even Forbes Magazine couldn't help but notice Tulsa as the home to can't-miss "bites and brews," like Lone Wolf Bahn Mi, Heirloom Rustic Ales and Burn Co. BBQ.
A surprising twist for our carnivorous town was being ranked by PETA as one of the country's best cities for vegans. Incredulous Tulsans should know that our city is home to some outstanding restaurants that specialize and take pride in their vegan options. Libby Billings has been the vanguard of removing the stigma from the vegan lifestyle at her three restaurants, Elote, The Vault and Roppongi, while PURE Food & Juice was also recognized for its top-notch raw and vegan cuisine. Newcomer to the Deco District this year, The Local Bison, is also producing some outstanding vegan and vegetarian fare, right alongside their big ass burgers. Naysayers can't help but notice that on menus across the city, more and more options are available for their herbivore counterparts.
Pizza swap
We were sad to see New York style pizzeria, Mario's, close its doors, but there are others who are taking up the mantle. First, we have Dino's Pizza Pies, a humble but mighty traditional NY style by-the-slice joint located at 17th Street and Utica Avenue. Also coming soon is an Oklahoma City export, Empire Slice House. Their approach to NY style pizza is like "Frank Sinatra and David Bowie had a pizza baby." The eclectic newcomer will take up residence in the old Yeti space near Soundpony Bar. Read more here:
Coming Soon
Downtowners have been watching as the Vast Bank high rise takes shape. The building will be home to a new In the Raw location, along with a new iteration of The French Hen.
The Living Kitchen is best known for its quaint and cozy farm-to-table dinners hosted at its farm in Depew, OK, but soon, they will be showcasing their unique approach to dining by taking over the old Vintage Wine Bar space at 18th Street and Boston Avenue.
Amelia's has also taken over a space that was previously Hey Mambo, and has transformed it to Amelia's Market & Brasserie, set to open in December. The concept will be one part market, stocked with sandwiches, dinner-to-go options along with other delights, and one part French brasserie, serving breakfast, lunch and dinner with signature Amelia's flair.
Fond Farewells
This year, we said goodbye to food truck and biergarten wonderland, Fuel 66. Cosmo Café also shut its doors, leaving hordes of fans to mourn their roasted tomato soup and ridiculously-sized Bloody Mary's. Coffee House Blues was a short-lived but lovely outpost along Studio Row, and Mario's white pizza will always have a place in our hearts.